The Passion of Stephen Sondheim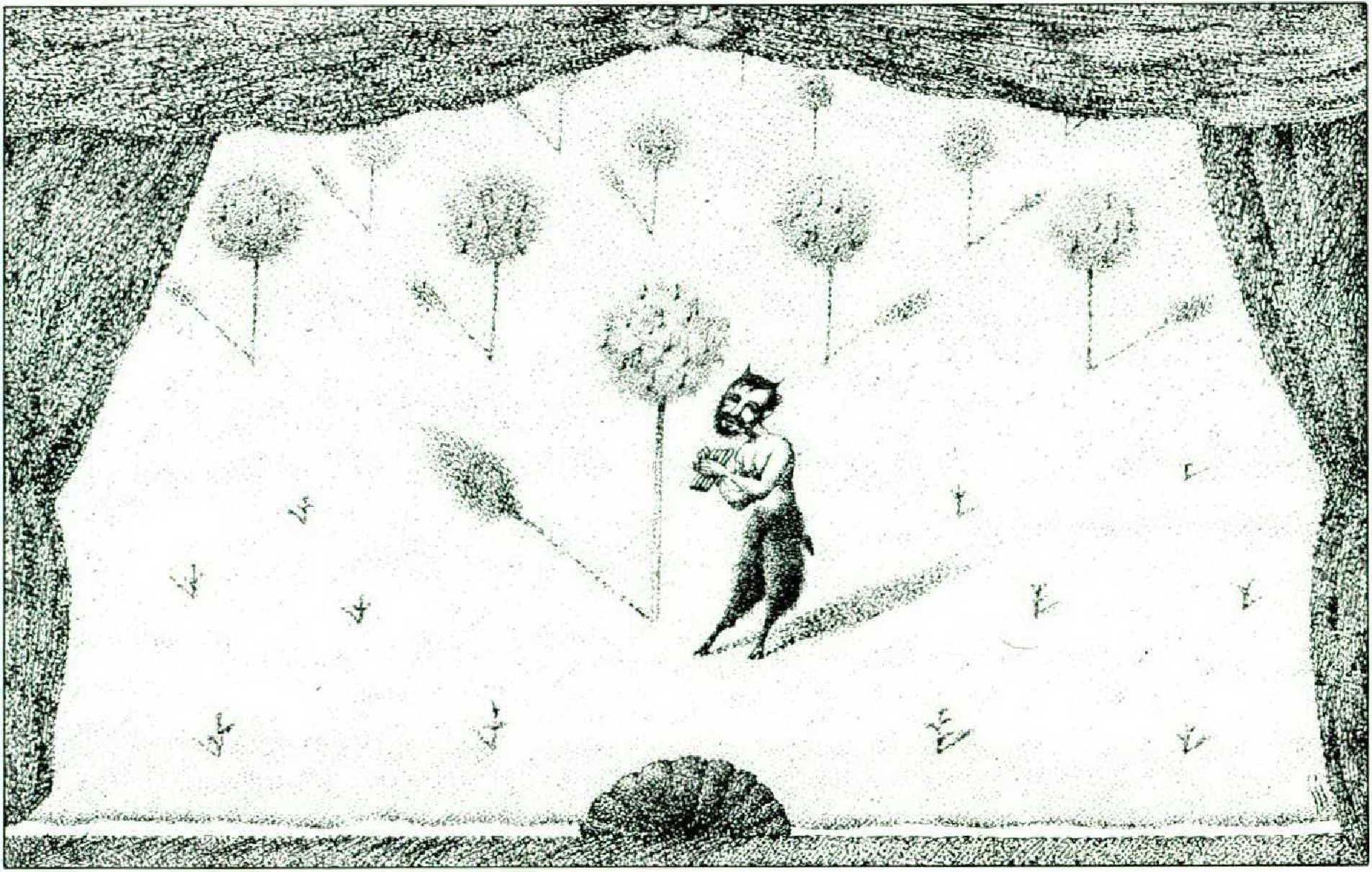 IN 1970, THE YEAR that Stephen Sondheim's Company opened on Broadway, almost everyone assumed that the future of American popular music lay in records, not shows. The singer-songwriter was what was happening in pop. Inspired by the Beat—symbolist verses of Bob Dylan and the Beatles' psychedelic art-rock, performers like James Taylor, Joni Mitchell, Laura Nyro, Leonard Cohen, Carole King, Paul Simon, Neil Young, Randy Newman, Jimmy Webb, Don McLean, and Jackson Browne— most of them ten to twenty years Sondheim's junior—reflected on the counter-cultural experience in confessional song cycles produced directly for records.
Personal and communal transcendence and the breaking down of social, political, and sexual barriers were the agenda of the day, and Sondheim, who had turned forty that year, seemed like an old fogy. At a time when many talked of forsaking materialistic goals and getting back to the land, Company, with its upper-crust Manhattan milieu, appeared to be as irrelevant as Broadway itself. Company?, cynical, alcoholic "Ladies Who Lunch" represented exactly what Don McLean scorned as "the cocktail generation" in the song "Castles in the Air." Paul Simon, in "The Dangling Conversation," had already summed up the prevalent attitude toward Broadway with his rhetorical question "Is the theater really dead?" Sondheim, who had been personally tutored in the musical by Oscar Hammerstein II and had served a distinguished apprenticeship as a lyricist for Leonard Bernstein (West Side Story), Jule Styne (Gypsy), and Richard Rodgers (Do I Hear a Waltz?), represented Broadway's brightest hope.
Musically, as well as in his urbane subject matter, Sondheim seemed to belong to the past. His style, an ultra-polished composite of Gilbert & Sullivan, Jerome Kern, Cole Porter, Leonard Bernstein, Samuel Barber, and the French impressionist composers, paid almost no heed to the Afro-American revolution in American pop or to any kind of roots music. Then as now, Sondheim composed salon music that revels in an Old World sophistication, with hardly a trace of the jazz that excited Gershwin, Weill, and Bernstein. Even his feistier songs require of singers a brittle and precise elocution.
One of the ironies of Sondheim's career is that in 1984 the work of this premature "old fogy," who is now fifty-four, seems far more relevant than it did in 1970. With his reflective classicism and passion for detail, Sondheim fits into the highbrow school of contemplative pop that includes such diverse musicians as Philip Glass, Laurie Anderson, and David Byrne, of the Talking Heads. His music seems to matter more than that of most of the singer-songwriters who have tried and failed to establish a new vernacular art song.
Almost single-handedly Sondheim has continued to inject life into the moribund Broadway musical, honoring its spirit while scrutinizing its values. And in doing so, he has amassed an extraordinary catalogue of semi-classical art songs whose refined lyricism is matched by cultivated wordplay and an acute moral sensibility. Many people have only just begun to discover his work, thanks to frequent productions of the revue Side by Side by Sondheim, the trunk-song show Marry Me a Little, and the recordings of these and other tributes to the composer. Another irony is that in the schmaltzmeets-glitz world of Broadway (42nd Street, La Cage aux folles) Sondheim, with his conceptual musicals, is considered an artistic and intellectual radical, whereas in the broader pop spectrum he is an arch-conservative, with little interest in the burgeoning "world music" movement.
The episodic structure of Company marked Sondheim's permanent rejection of the integrated book musical that Rodgers and Hammerstein had perfected. In those musicals couples fell in love on enchanted evenings. Men were strong and women weak, and often after a masculine initiation (the French planter in South Pacific joins the American fight against the Japs) the guy and the gat got to go off into the sunset. In Rodgers and Hammerstein musicals people climbed mountains to find dreams, heard the sound of music all around, and never walked alone, even during storms.
Company offered no sugar-coated bromides. The show ended as Robert, its thirty-five-year-old bachelor protagonist, squirmed in isolation and fear. He was desperate for a relationship but, having witnessed his friends' marital woes, terrified of the messiness of commitment. For Follies (1971), the ultimate "nostalgia" musical, Sondheim wrote brilliant parody-tributes to veteran Broadway craftsmen. But the show's downbeat story about two unhappy show-business-related marriages stood as a warning against trying to live in the past. A Little Night Music (1973), Sondheim's operetta, based on the Ingmar Bergman film Smiles of a Summer Night, examined love and its dissatisfactions in turn-of-the-century Sweden—with the emphasis on the dissatisfactions. For the Kabuki musical Pacific Overtures, Sondheim adopted a hybrid East—West musical style to examine the Westernization of Japan from a point of view that took a historically neutral and morally equivocal stand on the value of progress. Sweeney Todd, Sondheim's bleak "musical thriller," illustrated with Grand Guignol gore how vengeance begets vengeance. Merrily We Roll Along described the toll that professional ambition can take on friendship and personal idealism.
This year Sondheim's creativity reached a kind of still point with Sunday in the Park with George, a meditation on art itself. Breaking with his longtime collaborator-director Harold Prince, whose staging of his musicals had grown pretentiously gimmicky, Sondheim teamed with the young playwright and visual artist James Lapine to mount a music-theater collage inspired by Georges Seurat's neo-Impressionistic masterpiece, A Sunday Afternoon on the Island of La Grande Jatte. Sunday in the Park with George subsumes characters and narrative to an ongoing artistic debate that blends music, painting, a laser light show, and satire of the contemporary art world. Sondheim's score, shimmeringly captured on the RCA cast album of the show, is itself neo-Impressionistic, suggesting the transparency of Ravel blended with the stabbing orchestral style of French-period Stravinsky and the minimalist pulse music of Steve Reich.
EACH ONE OF these projects has proposed a different "new beginning" for an American musical theater mired in complacency and hollow spectacle. Instead of holding out false promises of better days and happy endings, Sondheim offers the more ambiguous pleasures of balanced perception and observation. The commercial and critical price Sondheim has paid for not catering to conventional sentiment has been high. Only the very first Broadway show for which he wrote both music and lyrics— the relatively conventional burlesque musical A Funny Thing Happened on the Way to the Forum—has been a substantial hit.
While praising Sondheim's brilliance, theater critics have routinely complained that his work is cold and decadent and called his music tuneless. "When melody is absolutely required . . . Sondheim just spins series of notes, which could just as easily be other notes," Stanley Kauffmann wrote in The New Republic of the score for Sweeney Todd. "In the past he has sometimes found one tune for a show—like 'Send In the Clowns,' for A Little Night Music. Here there is none." Theater critics, alas, often don't hear music as easily as they do dialogue. By my count, Sweeney Todd has four memorable ballads—"Not While I'm Around," "Pretty Women," "Johanna," and "Green Finch and Linnet Bird"—and A Little Night Music is as melodic as Sigmund Romberg, with soaring waltzes that evoke Brahms, Johann Strauss, and Ravel, among others. What many critics are really complaining about is Sondheim's scrupulous avoidance of melodic clichés.
John Lahr, writing in Harper's at the time of Sweeney Todd, accused Sondheim of "mythologiz[ing] desolation." "The lack of heart in Sondheim's music has been his real nemesis," he concluded. "He hides his deepest feelings behind style, which keeps both his music and his musicals from as yet reaching their fullness. . . . Sondheim's cold elegance matches the spiritual pall that has settled over American life." But Lahr's idea of the American musical theater seemed fixed in another era. Unwittingly condescending to both the audience and the form, he wrote approvingly of American musicals, "They cajole the audience that if you don't have a dream, how you gonna have a dream come true?"
In Sunday in the Park with George, and to an extent in the commercially unsuccessful Merrily We Roll Along, Sondheim responded to such criticism. Merrily dealt directly and emotionally with the issue of holding on to one's ideals. Telling its success story backward, the score regressed stylistically from brassy sophistication to a kernel of idealism, expressed in a simple chorale, "The Hills of Tomorrow," that might have been written by Rodgers and Hammerstein. In Sunday in the Park, Seurat, the driven artist, becomes an obvious Sondheim alter ego who endures his peers' contempt. In the song "No Life," nineteenth-century-art-world trendies hurl the same criticisms at Seurat that have been hurled at Sondheim. "All mind, no heart. No life in his art. No life in his life. ..."
Seurat, originally played by Mandy Patinkin, is obsessed with preserving in art the essences of everything he sees. Painting dogs, he momentarily becomes a dog, yapping and sniffing the grass. The songs embody a series of conflicts between art and life, aestheticism and commerce, truth and sentiment. Sunday's masterpiece, "Finishing the Hat," distills the state of mind that drives an artist to remove himself from the world in order to capture it completely in his work: "How you have to finish the hat./ How you watch the rest of the world/ From a window. . . ."
The show's second act finds Seurat's great-grandson, a laser artist making his way through the treacherous currents of the gallery world, losing his inspiration as he becomes caught up in moneygrubbing art politics. Making a pilgrimage to the island of La Grande Jatte, the young artist is rejuvenated after he communes mystically with his great-grandfather's mistress, who advises him simply to "move on."
IN THE COURSE of moving on, from burlesque show to modernist urban musical, from operetta to the mixed-media Sunday, Stephen Sondheim has composed a body of song literature that is unmatched by that of any other theater composer in its intellectual rigor and richness of artistic detail. Sondheim's songs constitute a colorful and diverse portrait gallery of articulate, emotional people who speak in dramatic monologues that evoke whole lives. As the recorded collections of Sondheim's songs have demonstrated, these portraits stand by themselves outside their original contexts.
The vitality and independence of so many different voices suggest that writing for characters, far from being limiting, is the only way a songwriter can hope to create a world outside his own feelings. It is a lesson that soft-rock songwriters looking for direction might take to heart. Wanting to express unvarnished truth, they rarely consider interpreting their experience through another character. But as we get older, the intensity of our experiences shrinks even as the field of our perception widens. The soft-rock singer-songwriters of the 1970s used up their personal experiences as quickly as they lived them. At the same time, they outgrew the youthcentered mass record market, which is interested only in pop stars under thirtyfive. Because Sondheim projects his perceptions of the world onto characters of all ages, he isn't limited by age and experience. In contrast to the idiomatic, slangy diction of singer-songwriters who adopted a "hip" rock-and-roll argot, Sondheim's clear lyric diction, with brilliant rhymes and turns of phrase that equal the best of Cole Porter, is as timeresistant as a lyric style can be.
Sondheim's songs and shows have not simply peeled away the sentimentality of Broadway but have tried to delineate some enduring artistic and moral truths. Into a militantly cheerful musical tradition he frequently introduces a whiff of death—not the weepy, sentimentalized tragedy of disease-of-the-week TV movies but a sense of the finiteness of life. Sondheim likes to remind us (and, one imagines, himself) that we are not immortal and that life is a matter not of finding a dream at the end of a rainbow or living happily ever after but of doing the best with the time we've got. Even as early a song as the gorgeous "With So Little to Be Sure Of," from the 1964 musical Anyone Can Whistle, was suffused with a mood of fatality. And songs like "Being Alive," from Company, "Every Day a Little Death," from A Little Night Music, "Not a Day Goes By," from Merrily, and "Beautiful," from Sunday, express an aching, slightly scary sense of the brevity and precariousness of existence.
Sondheim believes that life is too valuable to be sentimentalized or falsified. That is why the lives inside the frames of his portraits quiver so—not from any chill but from the composer's sense of their preciousness. What critics perceive as a failure of heart is really his refusal to narrow his line of sight to what's easy and pleasant. Yes, Stephen Sondheim is a cerebral artist with a formidable intellect, and he does see with a cold, discerning eye. But there is passion in his intellect, there is passion in his seeing, and there is passion in his need to share with us—through his art—his vision of a world that is on the verge of disappearing. "All things are beautiful," the painter Seurat gently reminds his mother when she laments the mutation of the familiar, the passing of the "old view," in the duet "Beautiful." "All trees, all towers [are] beautiful," the painter says consolingly. "Pretty isn't beautiful, Mother,/ Pretty is what changes./ What the eye arranges/ Is what is beautiful." For Broadway's consummate aesthete, beauty and truth, no matter how disturbing, are the same thing.