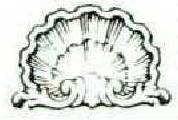 —Lisel Mueller
The house painter is not sentimental
and sets the wasps' nest on fire,
and the tribe of wasps is not proud
or dissuadable, and soon
a new nest hangs overhead.
We walk in and out of the door
under their home, a sponge
with oversized holes, quite safe,
keeping our downstairs distance
from their upstairs goings-on.
We're busy chasing a squirrel
which terrorizes our undersized
black and white cat, whose heart
pummels all parts of her body,
demanding an out until she falls
on the red terrace. I want to poison
the squirrel, but of course I don't,
and the cat recovers and looks with desire
at the aspens which have grown so tall—
up from the scarred old bark
near the ground, to the milky skin
with its irregular love-bites
above, where the birds keep climbing
nearer and nearer the sun,
our ancient, hovering nurse,
scatterbrained but intact
and close enough for comfort.