Unsentimental Education
Instant access
to Dwight and "Cal"
Kazin and Bellow,
and the widow of Delmore's
psychiatrist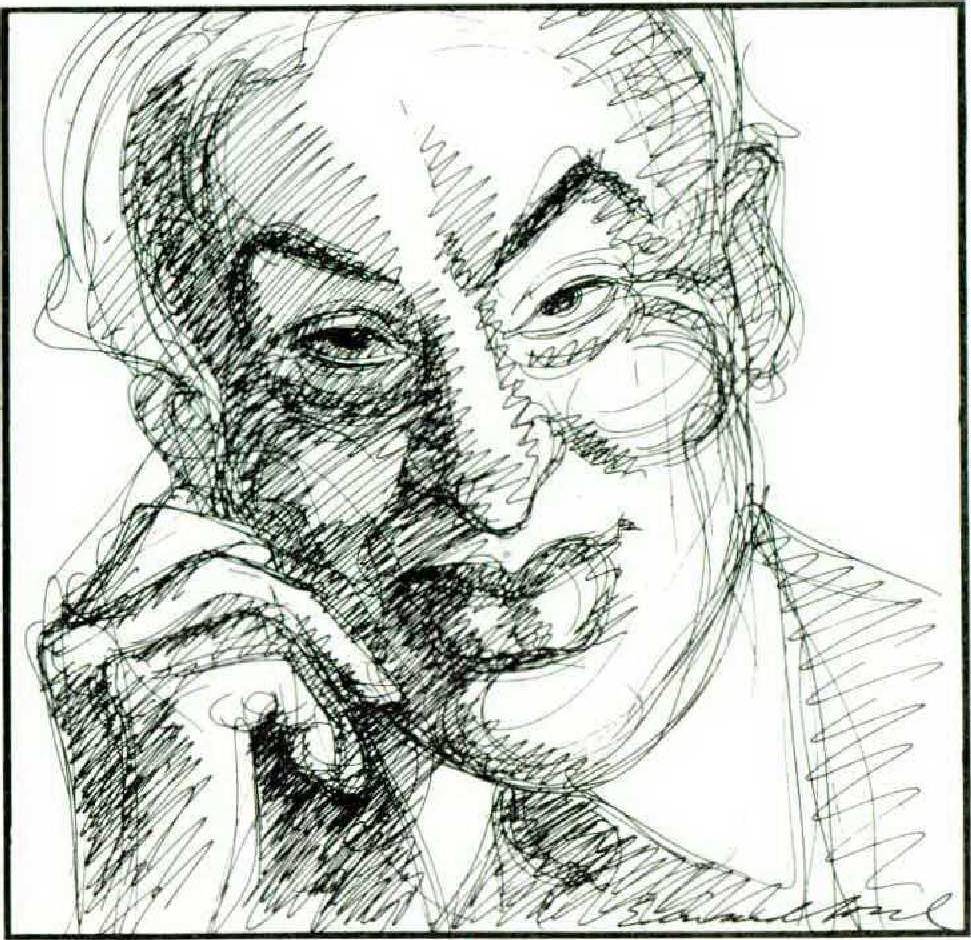 UNSENTIMENTAL EDUCATION
BY JAMES ATLAS
"I'M so GLAD YOU ARE GOING TO DO A BIOGRAPHY of Delmore, but I don't envy some of the interviews you are going to have,"Alfred Kazin had warned me in a postcard I kept pinned above my desk. What was he talking about? The chance to interview Delmore Schwartz's contemporaries was one of the things that had drawn me to this unlikely project in the first place. Ever since I'd read Delmore's famous story "In Dreams Begin Responsibilities" in high school, I had been fascinated by his generation. Other aspiring writers looked to the expatriates of the twenties for inspiration, to Dylan Thomas or T. S. Eliot; for me, the literary life was "exemplified"—as I put it in a college seminar paper on "The Politics of Culture in the Postwar Era"—by that group of writers known as the New York Intellectuals.
Delmore Schwartz and Alfred Kazin, Harold Rosenberg and Philip Rahv, Lionel Trilling and Isaac Rosenfeld, may have had fewer acolytes than Fitzgerald or Hemingway, but they represented a world I knew, the world of the urban Jewish middle class. And Delmore was such a doomed romantic figure. Widely considered the most promising poet of his generation before he was twenty-five, he eventually went mad and died, a virtual derelict, in a Times Square hotel. To be a poet in America is hard: I would never find more dramatic evidence for this axiom than in the life of Delmore Schwartz. His ruin was so poignant that it would scarcely have been credible as fiction.
Just out of graduate school, I persuaded a publisher to give me a modest advance, and started writing to Delmore's famous literary friends. Surely they would be eager to reminisce about this tragic figure. One afternoon in the spring of 1974, I stepped off the elevator at The New Yorker offices on West 43rd Street, on my way to see Dwight Macdonald. He was Delmore's literary executor, and thus responsible for the cache of papers that was rumored to have turned up in a Greenwich Village warehouse after Delmore's death.
"Dwight's a colorful character," my editor had told me— a description that turned out to be literally true. His white hair and goatee were streaked with yellow; his skin had a ruddy flush; his Caribbean-blue tropical shirt shimmered in that dusty cubbyhole. Smoking a long cigarette in a holder, his shirt riding up over his big belly, he gave me a sly smile. "So you want to write Delmore's biography," he said, slouched over his desk as if he were protecting an exam from a neighbor's prying eyes. "But why did you come to me?" His voice, a high-pitched stutter, was incredulous. He found the whole scene—the young man in his office, the idea of a biography of Delmore, the fact that he was Delmore's literary executor—comical. Didn't I see the joke? "What makes you think you could write his biography?"
"Well, no one else has done it," I said, provoking another outburst of merriment. I had read Macdonald's Against the American Grain, and admired its polemical style, the nononsense attitude toward middle-brow culture. But the stern critic was nowhere in evidence; he was vague, goodnatured, uncomprehending—a shrewd peasant playing dumb.
The whole idea was impossible, he assured me. Delmore's papers were in the hands of a graduate student at Hofstra who had somehow contrived to borrow them; and besides, Delmore's brother had the last word, and no one knew where he was. Still, Macdonald conceded, waving his cigarette at me, maybe something could be worked out. He had promised Delmore's papers to Yale, and was arranging for them to be transferred there. He'd let me know as soon as they arrived. My effusive thanks cracked him up again, and he gave me a pat on the back as he walked me down the hall.
GOING THROUGH DELMORE'S JOURNALS OCCUPIED me for nearly a year. Surrounded by scholars laboring away over Dryden variorums and Shakespeare folios in the basement of the windowless, marble-walled Beinecke Library at Yale, I read up on Philip Rahv's wives, Robert Lowell's philandering, Sidney Hook's opinion of Mary McCarthy, absorbing what Isaac Rosenfeld called "social history." Despite his garrulous disposition, Delmore had lived alone in Cambridge after his wife left him, and his journals were a way of keeping himself company.
Reading them, I found him witty, sympathetic, observant even when he was depressed. He was a good companion. The simplest note—"July 1st, to Falmouth and Truro; cocktail ecstasy; moonlight summer country evening"— brought back Delmore's once-living presence. And I was touched by his sorrowful ruminations—"snubbed by waitress, consoled by sandwiches"; "I drank in the darkness, arose, looked at my picture, & drank more"—which evoked moments several decades ago with the vivid immediacy of a photograph.
In Syracuse, where Delmore taught during his last years, I made my way through a depressing archive of bank statements, canceled checks, old photographs, spiral notebooks filled with a nearly indecipherable scrawl, and letters (many of them never opened) from psychiatrists and tradesmen to whom Delmore had owed money. When the library closed, I trudged back to the Mohawk Lodge, where he had once wrecked his room—perhaps the very room where I lay on my bed watching reruns of The Twilight Zone. One night in the Orange Bar, Delmore's hangout on the Syracuse campus, I sat in the corner eating a grinder and mourning the shabby poet in a black raincoat who had sat there a decade before.
Like "the heavy bear who goes with me" in Delmore's poem, he was always there, "breathing at my side." Lonely in Cambridge, Delmore would flee to New York, and when I felt ready to confront his friends, I made my way there in his shadow. In Pennsylvania Station, I headed toward the bank of phones in the waiting room. Delmore had spent most of his life in New York, and by searching through the phone book I could generally find names I had come across among his papers. "Delmore?" said Joseph Lotterman, his counselor at the Pocono Camp Club in 1923. "He was a good boy—and a lot tougher than you'd think." It was as if he had been waiting for the call. While I sat in the phone booth, sweating in my overcoat, he launched into a long story about a fistfight in which Delmore had floored one Herman Hochberg—unlisted in the Manhattan directory, so I never got his side of it. Nor did I have much luck with Leonard Nudelman, one of Delmore's teachers at P.S. 69. "I'm sick on account I just ate a TV dinner," said a feeble voice that I assumed belonged to Mrs. Nudelman. "Mr. Nudelman ain't here no more." But I did find Julie Salomon, who remembered Delmore's bar mitzvah, and Hannah Ehrlich, whose late husband had been Delmore's mother's dentist.
I had instant access to people's lives. I called on the widow of Delmore's psychiatrist, a millionaire who had lent him money, a clerk in the Times Square hotel where Delmore died, a dancer who claimed to have had a child by him, a waitress in the Minetta Tavern. In cafeterias and coffee shops, Greenwich Village studios and apartments on West End Avenue, I sat with my notebook open on my lap. My archival interest in the period encouraged candor. I seemed objective, scholarly; and besides, how often do people get to talk about themselves? My sources confided in me: "I wanted to be a writer then ..." "That was when my second wife and I were living on Bedford Street ..." "Delmore was going out with a girl I had been in love with when I first came to the Village . . ."
These interviews lasted hours. For every anecdote about Delmore, I had to listen to the story of someone's life. And every name suggested another, a classmate or a neighbor summoned up out of the infinite past—an inexhaustible procession of the living and the dead. I jotted down new sources: "Have you spoken to Norman Jacobs? He was at NYU with Delmore." "There was a girl named Emily Sweetser who worked in the New Directions office." "What about Arthur Berger? He was a graduate student at Harvard when Delmore studied philosophy there in the thirties." "He doesn't live anymore," the poet Louis Simpson said when I mentioned a friend of Delmore's—a locution that has haunted me ever since, the present tense canceling out the past.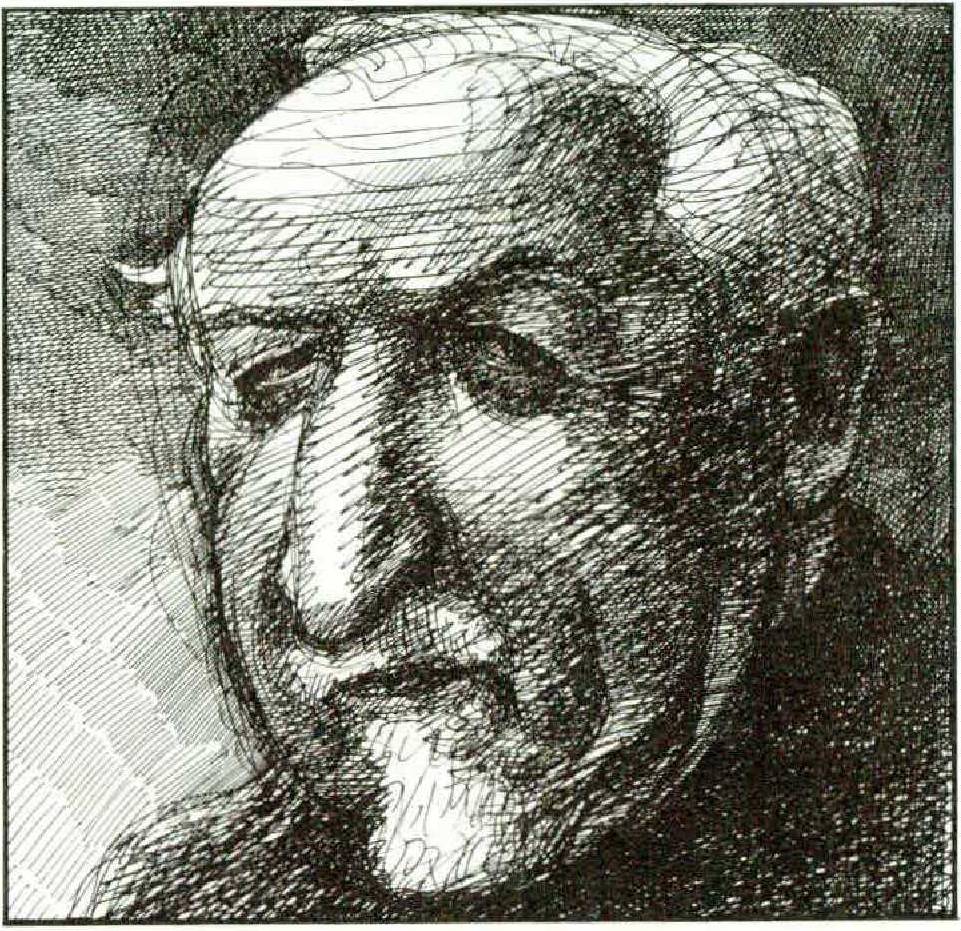 AS NERVOUS AND DAMP-PALMED AS IF I WERE CALLing up a date, I dialed Alfred Kazin's number from the phone booth of a cigar store on Columbus Avenue; if Delmore was "the genius, the writer of the old Partisan gang," as Kazin had maintained in his postcard, Kazin was the critic.
"Where are you?" he said.
I glanced around the store, a dingy grotto with a wall of girlie magazines. "Uh, at the New York Public Library."
"You culture types. All you care about is books." He seemed glad to hear from me, and invited me down to his office. Emerging from the subway at 14th Street and Eighth Avenue, I was elated; this was like putting down The Goncourt Journals and going out to interview Gautier, Flaubert, Saint-Beuve.
Only was I on the right street? I studied the numbers on the transoms of cheap clothing stores and luncheonettes. Racks of dresses and leather jackets crowded the sidewalk; men in overcoats were hawking gloves and lingerie out of cardboard boxes. Salsa blared from a loudspeaker above a record shop. The number Kazin had given me was next to a Spanish-language auto-driving school. There were no names on the mailboxes in the hall, but the door was open, and I groped my way up the steel-treaded stairs. On the first landing, I heard the faint clack of a typewriter and knocked on the metal door, relieved when I heard locks being unbolted on the other side.
The room I stepped into could have been Delmore's last residence. The walls had a damp cafeteria look, and the windows were covered with iron mesh; in the corner stood a grimy porcelain sink. There were books everywhere: on the floor, the couch, the wobbly coffee table.
Kazin, in a dark suit and tie, his silvery hair trim as a stockbroker's, seemed out of place in this office. He was professorial, proper; there was nothing bohemian about him. His high cheekbones and pouchy, narrow eyes bore traces of the same ancestry Delmore had boasted of (he called it "Tartar blood").
"So you're writing about Delmore," Kazin said. "A dear, tormented man. Who else have you seen?"
"You're one of the first, actually. I've wanted to meet you ever since I read A Walker in the City."
"Yeah, yeah." He draped a hand over his face and kneaded it like dough. "But who's on your list?"
I mentioned a critic who had known Delmore at Harvard. "A self-promoter," Kazin muttered. "I don't know how he got as far as he did." I mentioned another name, a poet. "He hasn't written anything in years."
Like any smart, competitive family, the New York Intellectuals got on each other's nerves. To Kazin, they were the old Partisan gang. But to me, they were published authors, names, and no matter how many back issues of Partisan Review I read, I could never know who had insulted whom at a Greenwich Village party three decades ago, whose contemptuous dismissal of whose book had gotten back to the author, whose politics had changed to accommodate what fashion.
Kazin was then at work on New York Jew, the third volume of his memoirs, and offered to read me some passages about Delmore from it. He spread a bulky notebook open on his lap, and suddenly the bristling critic gave way to the rhapsodist of A Walker in the City. Reading in a rapid, eager voice, he recalled Delmore in his youth, "a pillar of agony" with a "stone-white, sweaty brow, knotted with intellectual indignation," his face radiant with "the fine distraction, the obstinate love behind the familiarly Jewishfrantic manner."And when he described his last visit with Delmore, Kazin faltered as he told of the tortured poet "accusing, erupting, plotting, demanding, suffering" in his "squalid box of a room."
"Why don't you show me some of your book?" Kazin said when he was done. "Did you bring any of it with you?"
I did, I admitted, flattered by his interest. Only then did I remember that the chapter I had in my briefcase included a few typical instances of Delmore's malice—and that Kazin was among his victims. "But it's not really very good," I said, stalling. "I mean, it's just a first draft."
"That's okay," Kazin said affably. "We all have to write first drafts." He held out his hand.
Clutching my briefcase, I said, "The thing is that Delmore... He's very nervous in this chapter, because he's about to publish Genesis and he's worried about the reviews and ..." He was that way with everyone, I explained; his letters were full of insults, and it was even worse when he had a book coming out; and besides, it was just a way of blowing off steam. He didn't really mean it.
"What did he say about me?" Kazin demanded.
I blurted out the offending phrase: Delmore had called him "a serious menace to criticism"—only a few months after Kazin had praised him in On Native Grounds as one of the most promising critics of their generation.
"How could he say that?" Kazin lamented, rubbing his eyes. "We never quarreled." I could see him brooding over their various encounters in his mind. What forgotten slight could have prompted such a remark?
"Believe me, it was nothing personal," I assured him. "You should hear what he said about other people."
"Like what?" Kazin eyed me dubiously. I arrived on the scene and awakened painful memories, then spoiled his elegiac mood by delivering bad news. Still, he was curious despite himself. "Look, what are you doing for dinner?" he said. "There's a nice Italian restaurant around the corner. "
Sliding into a booth at Alfredo's, I considered myself lucky; in ancient Greece they murdered the bearers of bad news. Kazin was in a talkative mood; after all, this was his life we were discussing, his social history. Every name evoked memories. Reminiscing about a party in Greenwich Village in the thirties, he could recite the whole guest list: Max Eastman, V. E. Calverton, Josephine Herbst . . .
"Who?" Kazin was stunned. "God, Atlas, where have you been? She was one of the greatest novelists of my generation. How can you pretend to know about the period if you've never heard of Josephine Herbst?" I stared at the candle dripping down a Chianti bottle. "You know what I don't get about you?" Kazin was studying me intently. "You don't stand up for yourself. I've read your reviews. You say whatever you want in print, you take on this big book, and then you sit here like a schoolboy in the principal's office."
"It's hard," I murmured. "You bully me." The more annoyed he got, the more unnerved I was. Cowed by his intensity, I was afraid to open my mouth. My way was to creep up, toss in a grenade—"Delmore considered you a serious menace to criticism"—then melt away before he could get off a shot. But Kazin liked to argue; it was a way of working off grievances, improving.one's mental circulation. For him, rudeness was to conversation what polemic was to journalism—a style, a genre, an expressive mode.
Kazin paid for dinner and we shared a cab uptown, staring out of the rain-beaded windows at the traffic on Broadway. "Thank you very much for dinner," I said as we pulled up in front of Kazin's apartment. "I really enjoyed myself."
Kazin slammed the door. "I like you, Atlas," he said, leaning down to the window, "but cut the crap."
I WAS TROUBLED BY DELMORE'S OBSCURITY. WHEN I told people I was writing a biography of Delmore Schwartz, the name usually elicited a laugh. So I was ecstatic when I bought an issue of Playboy with an excerpt from Saul Bellow's new novel and discovered that it was about Von Humboldt Fleisher, a "grand, erratic, handsome" poet whose first book had made him famous in the thirties, "a Mozart of conversation" who went insane and "died in a flophouse near Times Square." Not even the Playmate of the Month could distract my eye from Bellow's prose. It was him, all right: the eloquent monologues on success and its perils, the 3 A.M. heart attack in the corridor of a seedy hotel, even the year that "In Dreams Begin Responsibilities" was published. "Nineteen thirty-eight was his big year," I read. "Conrad Aiken praised him, T. S. Eliot noticed the ballads favorably (this was intoxicating; Humboldt worshipped Eliot). Even that unappeasable purist Yvor Winters had a good word to say for them. Humboldt was made." Perfect!
I dashed off a letter requesting an interview and got back a cordial reply: Bellow would be glad to tell me what he knew about Delmore.
When I called up, his secretary urged me not to come out to Chicago on his account because he was very busy, but it was too late; my bags were packed.
Bellow found time for me when I phoned again from O'Hare, and I took a cab over to his office, which was in one of those stony neo-Gothic buildings on the University of Chicago campus. His secretary showed me into a linoleum-floored room with a metal desk and a filing cabinet. A coat-rack stood in the corner, bare except for a herringbone fedora—Bellow's hat.
I pretended to study my notes, glancing up whenever I heard footsteps in the hall, and at last he came in, a small man with sad, liquid eyes and a head of silky white hair. I had read somewhere that he was an elegant dresser, and I wasn't disappointed; his raincoat had a Burberry look, and his gray-plaid three-piece suit gave off an expensive, thready sheen. He sank down in a chair by the window, shielding his brow from the light overhead as if he had a migraine. "So how can I help you?" he said. No small talk here. I opened my notebook and began.
"I gather you're writing a novel about Delmore."
He raised his hand from his forehead like a visor. "Where did you get that idea?"
"Well, that story in Playboy . . ."
"It's not about Delmore," he said resentfully. "It's a composite portrait of a few poets I knew: Berryman, Jarrell, Delmore. I'm writing a novel, not a biography." He leaned back in his chair, waiting for the next question as if it were a dentist's drill.
I retreated to safer territory. When had he first met Delmore? "I met him in Greenwich Village. That was where the cultural action was in those days, and Delmore was the man to know. But it was when we were teaching at Princeton that we really got to be friends." Bellow related a complicated tale about Delmore's efforts to land a job there in the fifties, his tireless maneuvering in the English department, his elaborate scheme for getting the Ford Foundation to underwrite a chair in poetry.
"But then he went nuts," Bellow said in his Augie March idiom. He threatened Hilton Kramer, who happened to be a neighbor of his at the Chelsea, claiming Kramer was having an affair with his wife, and ended up at Payne Whitney. Bellow collected money for his treatment, but Delmore used it to hire a private eye, who tailed Bellow and made his life hell. "This Stanzioni was making a good profit off Delmore. All the money I raised ended up in his pocket."
Bellow looked pale in the weak winter sunlight streaming through the window. Delmore had tormented his friends with recriminations during his terrible last years, and had bequeathed them a legacy of unresolved emotions. "I thought about Humboldt with more seriousness and sorrow than may be apparent in this account," Bellow's Charles Citrine declares in Humboldt's Gift–the protestation of an author guiltily settling old scores. Delmore had put Bellow through a lot with his lawyers and private eyes and phone calls in the middle of the night.
"What a maniac!" I said.
Bellow nodded. He was tired of Delmore and his biographer. But I had a message to deliver. "My mother was very grateful for your note to Lucy Stein," I said. Lucy, my mother's closest friend, was dying of Hodgkin's disease, and Bellow, who had had a crush on her in college, had written her a note. "She wanted me to tell you how much it meant to Lucy's family."
Bellow eyed me warily. "She was a beautiful girl," he remembered. I waited for more, but he just stared out the window, and I was overcome with that empty feeling one gets when the houselights go up at the end of a movie. The interview was over.
When Bellow's novel began to circulate in galleys, I managed to wheedle a copy out of his publisher. As I was skimming through the first few pages, my eye fell upon a passage about young scholars "fabricating cultural rainbow textiles" out of the forties. "People doing articles, academic theses, and books wrote to me or flew in to discuss Humboldt with me." I read on nervously. " 'Young people, what do you aim to do with the facts about Humboldt, publish articles and further your careers?' " says Charles Citrine. I was glad when Citrine moved on to a rumination about Humboldt's death. A satirical aside was one thing; a whole portrait I didn't need. Still, as Citrine says of his tragic but malicious friend, "To be loused up by Humboldt was really a kind of privilege. It was like being the subject of a two-nosed portrait by Picasso, or an eviscerated chicken by Soutine." If I was going to be made fun of, at least it should be done by a pro.
One thing I wasn't clear about from the excerpt in Playboy was how much of a role Humboldt played in the book— there was a whole other plot about Citrine and some Chicago gangster—and how closely he was modeled on Delmore; this Humboldt with his early success, his manic tongue, his sordid fate, sure sounded like Delmore, but who knew what Bellow would do with him? After all, Bellow had been a good friend of Berryman's, too, and I remembered his annoyance when I asked if Humboldt was Delmore. But I was stunned as I hurried through the fat yellow galleys, and encountered the very episodes that Bellow had told me about Delmore in our interview; Humboldt drinking gin out of a jar in the ramshackle New Jersey farmhouse he rented in the fifties; hiring a private eye named Scaccia to follow Citrine around; ending up in Mount Sinai; making trouble at Princeton; being hauled off to Bellevue in a paddy wagon. Well! This would put Delmore on the map.
I wrote Bellow to clear up a minor point. He had read In Dreams Begin Responsibilities at the University of Wisconsin, where Citrine had read Humboldt's Harlequin Ballads; he had gone to New York on a Greyhound bus, just like Citrine. From this I could deduce that Bellow had written Delmore a fan letter, right? After all, Citrine had written Humboldt one. Wrong. I was confusing fact with fiction, Bellow replied. He wrote no such letter.
I could give up hoping for a blurb from him.
STILL, THE REVIVAL OF DELMORE'S REPUTATION WAS under way. "The stockmarket of American literary success can be as unpredictable as Wall Street," William Barrett observed in a memoir of Delmore that appeared in Commentary in 1974. It was a moving portrait of his old friend, whom he obviously still mourned. Describing their traumatic last encounter, when Delmore raged on uncontrollably in a Greenwich Village restaurant, Barrett recalled the ancient story of the Stoic philosopher who berates a father weeping over the death of his son: "Why do you weep? It is irrational. Your weeping will not bring him back to life." "That is why I weep," the father replies. "Because it cannot bring him back."
Not that Barrett didn't try. Sitting in a dark booth in the Grand Ticino Restaurant, on Thompson Street, in the middle of the day, stuffing his pipe and ordering more wine, he dwelled with brilliant, obsessive concentration on the smallest details of Delmore's life: what he read in the bathroom (Boileau); what records he listened to and what he wrote in the margins of his books; what he said to Paul Goodman in 1934 and to I. A. Richards in 1937. Winedazed in the restaurant gloom, I listened with flagging attention. There was much relevant lore in these monologues, but also much else—meandering anecdotes about how Barrett and his friend Apostle, a young Greek translator, would sit around in their underwear on hot summer afternoons poring over Aristotle's Metaphysics in the original; recitals of the menu at the Foltis-Fisher Cafeteria, on 23rd Street; descriptions of Jackson Pollock's misbehavior at the Cedar Tavern. I could have slid out of the booth and crept off through the empty restaurant; Barrett wouldn't have noticed. His mind was on the past. In the dim restaurant, the little shaded lamp in the booth giving off a reddish glow, he reminisced in his broad Irish New York twang with a doleful, droning ardor. When Joyce died, Delmore had summoned Barrett up to Cambridge to "keen for their dead brother"; when Delmore got married, he had invited Barrett to join the newlyweds on their honeymoon; when Delmore got back to New York, he had expected Barrett to show up for dinner every night; in the fifties, Delmore's psychiatrist had requested an interview with Barrett, and Delmore had paid for their session. Even a decade after his death, Delmore still had Barrett powerfully in his grip.
But if their friendship had been so special, I ventured, why had Delmore and Barrett quarreled? What was the "squalid anticlimax" mentioned in his memoir? I had heard enough about their splendid youth; what happened later?
"It was nothing important," Barrett murmured, pulling on his pipe. This was his closest friend we were talking about; I could imagine them recalling their youthful adventures like Deslauriers and Frédéric Moreau in Sentimental Education, crying "Do you remember?" and deciding that their visit to a brothel was "the best time we ever had." Only here he was, sitting across from this kid instead of dear Delmore, so promising once, who had died in the hallway of a Times Square fleabag.
"Why are you so obsessed with Delmore?" I said.
Barrett gave me a bewildered look. "I don't know." He peered at me as if he were trying to remember who I was. Delmore was dead: that was the message I had unwittingly delivered. I was like that Stoic philosopher in Barrett's memoir, demanding "Why do you weep?"
IN LOS ANGELES TO CONSULT AN ARCHIVE OF Delmore's papers at UCLA, I drove out to a stucco apartment building on the fringes of Hollywood to see Maurice Zolotow, a friend of Delmore's from his University of Wisconsin days who had written biographies of John Wayne and Marilyn Monroe. I was waiting in the lobby beneath a portrait of Grace Kelly when a man in sandals and white ducks approached me. I thought that he was a towel attendant but he introduced himself as Maurice Zolotow.
In his apartment, he pushed aside a pile of magazines to make room for me on the couch. "So you're writing a book about Delmore," he said in a gravelly smoker's voice. "What a wonderful idea. I wrote a book about him myself, a novel: Oh Careless Love." (I took it out of the library when I got home, but had a hard time figuring out which character was Delmore.) Zolotow's fluffy gray hair stood out on his head. "God, I hardly know where to begin," he said wearily, leaning back in his chair and closing his eyes. "I knew him for so many years." They had met at the University of Wisconsin in 1931, when a drunken Zolotow was reciting Hart Crane's "The Wine Menagerie" and Delmore knocked on the door in his pajamas: "He knew the poem by heart." Zolotow looked as if he'd been up all night. "We used to go to a speakeasy called Paratore's," he said. "The Paratores were lovely people; Papa Paratore looked a little like Vanzetti. He'd been an anarchist in Naples during his youth." He lit a cigarette, thinking. "They had a daughter at the University. What was her name?" Zolotow tried to remember the name of the daughter of the owner of the speakeasy he and Delmore had frequented in 1931. I waited. "Angelica!"
His memory was avid. He could recall which magazines Delmore had read at seventeen (transition and Hound and Horn); what kind of car Delmore's father had bought him in Chicago (a white Packard); which courses Delmore had taken at NYU in 1933 (James Burnham's "Aquinas and Dante," Philip Wheelwright's "Philosophical Analysis"). Below Zolotow's window, the rush-hour traffic swished past and the sky grew purple through the sliding glass doors; but he was in Madison forty-five years before, exulting in the time he had gotten arrested for singing the "Internationale" and Delmore had bailed him out.
The later years were a different story. The farmhouse where Delmore had lived in New Jersey was littered with empty gin bottles; there were no chairs to sit on, just packing crates. A psychiatrist at Bellevue told him Delmore's "brain was rotting" from alcohol and amphetamines. Zolotow's face grew sad. He ground out his cigarette in a seashell and lit another. "The waste of it," he said. "His last years were crazy, demonic, right out of Dostoevsky." More troubling memories emerged: Delmore boasting about how much money his father made; belittling Hollywood journalism; storming off at a picnic and walking back to town. "He was self-absorbed," Zolotow said. "He took, but he never gave." Zolotow had testified at his divorce trial; Zolotow had visited him in Bellevue; Zolotow had lent him money. "And for what? That he should tell me I was a sell-out?" He buried his head in his hands, wrestling with the two Delmores, then looked up, startled by a new insight: "Delmore was a bad person."
We couldn't even keep the furnace lit!
Even when we had disconnected it,
the antiquated
refrigerator gurgled mustard gas
through your mustard-yellow house,
and spoiled our long maneuvered visit
from T. S. Eliot's brother, Henry Ware. . . .
ROBERT LOWELL'S POEM TO DELMORE INLIFE Studies was a droll account of a Cambridge evening in the forties when the two poets "drank and eyed/ the chicken-hearted shadows of the world." Lowell and Jean Stafford, who was then his wife, had spent a few months at Delmore's apartment on Ellery Street, but I gathered from a note in Delmore's journal that things had ended badly; there had been a falling-out.
Lowell was living in Brookline with his third wife, the novelist Lady Caroline Blackwood, and their two-year-old son, Sheridan, when I interviewed him. He came to the door, a stooped figure in bedroom slippers, and led me into the kitchen, where Lady Caroline sat peeling vegetables, a cigarette in a tin ashtray by her side. In her riding boots and denim shirt open at the neck, her coppery hair fanning down her back, she was both slovenly and beautiful, very much the mermaid with "bel occhi grandi" celebrated in Lowell's Dolphin poems. "This is Mr. Atlas," he said in his tentative drawl. "And this is Sheridan." It was a dark winter's day, and there were no lights on in the house. I could scarcely see the small boy who stood in the doorway until Lowell reached down and picked him up. "Say hello, Sheridan," Lowell prompted, but his son eyed me silently.
The house had an unoccupied feel to it. The rooms on the first floor were empty, and I soon realized why Lowell had chosen his upstairs bedroom for our interview: it had a chair. I pulled it up to the bed, where he sprawled out amid books and manuscripts, and opened my notebook like a doctor taking a history.
It was an ordeal to remember Delmore. "He was grieved about Eliot, thought him anti-Semitic but wanted his approval.""He persuaded us to boycott a faculty picnic at Kenyon because our wives hadn't been invited, saying it was homosexual to go without them." "He showed up drunk at a party in New York, was abusive to Hannah Arendt, and flaunted his ripped trousers."
Lowell smoked morosely. Hadn't there been some disastrous quarrel in Cambridge? I asked. He stared out the curtainless window. "I sat on his overcoat on the train up to Bangor, and he made a lot of mad accusations, complained I'd treated Jean badly." Lowell fixed me with a melancholy eye. "People say Delmore slept with Jean," he murmured. "Someone said they could tell by the way he lit her cigarette."
I closed my notebook and stood up. Get me out of here.
"Have you seen Jean yet?" Lowell said as I was puttingon my coat. I hadn't, but the following summer I called on her in East Hampton, where she lived in a weathered old clapboard house with a view through the pines to LongIsland Sound. A hand-lettered sign on the screen door warned, "Use of the word 'hopefully' not permitted on these premises." Then nearly sixty, she seemed like the girl Lowell had in mind when he spoke of "Jean"—the girl he'd married in the forties. She had a co-ed's bony shoulders and skinny waist, wore her straw-colored hair in a pageboy, padded around in a red pullover and saddle shoes. Only the wrinkled skin around her eyes and her blue-veined hands betrayed her age. "I was just makingsome eggnog," she said in a croaky voice. "That way I don't have to eat."
She led me into the parlor, a comfortable, old-fashioned room with oval throw rugs and a fireplace, and curled up in a wing chair. I opened my notebook and glanced over my questions: When did she meet Delmore? What was he working on then? How did she and Lowell end up on Ellery Street? But she had questions of her own: Had I seen Cal yet? ("Cal" was Lowell's nickname, bestowed on him at St. Mark's.) Had I met his new wife? How did he seem? Was he happy? On our third eggnog, I finally brought the conversation around, feeling as rude as if I were talking about myself. "Didn't they have some kind of quarrel?"
"They sure did." She peered at me over the glass cupped in her hands. "I shouldn't tell you this, but if I do—" She lit a cigarette. "It's yours."
I maintained a psychiatric silence.
"Cal was a terrible anti-Semite. He once told me he could never have a close friend who was a Jew." She waited for that revelation to sink in, studying its effect with a clinical eye. "We all had dinner at the Lowells' one night— Cal's parents—and Cal kept going on about this ancient relative of his who was Jewish, and how this made Cal himself one-eighth Jewish, until Delmore was just livid. When we got back to Ellery Street that night, they slugged it out, and we left the next morning for Maine."
She regarded me with satisfaction. I knew a little about her unhappy marriage to Lowell–though it wasn't until I read Ian Hamilton's biography that I learned he had left her for Delmore's estranged wife. Gertrude Buckman— and I could see that she was glad to even the score. I was an emissary shuttling between old flames, a conductor of the passions that still flowed between them.
It was dusk when I got up to leave. She followed me into the kitchen and kissed me on the cheek as I stood by the screen door. I left her opening a can of Chef Boy-Ar-Dee ravioli.
LEON EDEL ONCE CLAIMED THAT BIOGRAPHY IS "THE costliest of all labors on this earth," and after a few months of sitting in my Cambridge study for twelve hours a day, struggling to assemble the detritus of Delmore's life into a coherent narrative, I knew what he meant. Note cards, letters, manuscripts, clippings, transcriptions of interviews, and Xeroxed articles lay strewn about the floor. "Omission, generalization, intensification: that's your clue!" Dwight Macdonald had advised me—advice I chanted to myself like a mantra as I faced my chaotic archive every morning. Delmore had never thrown anything out, and my original fear that I wouldn't have enough documentation soon gave way to despair over how I would ever get it all in.
My days were of stupefying length. I rose at dawn, and by nine o'clock, when my neighbors were pulling out of their driveways and heading off for work, I would have written three or four pages. I did the dishes, called up my editor, dawdled over The New York Times. I stood in front of the bamboo cage in which a pair of finches I had gotten to keep me company hopped from perch to perch, and draped bits of string over the bars for them to add to the nest they were building, which grew bigger as the pages of my biography mounted up. On warm days, I took the cage out to the yard—"walking the finches,"as my neighbors called this practice—and removed the balsa-wood floor tray so they could forage in the grass. Did Leon Edel do this? I wondered, as I sat on the damp lawn beside the bamboo cage.
Delmore and I were like two quarrelsome shut-ins—except, of course, that his quarrel had been with life, and mine, unrequited, was with him. Why did he publish his awful translation of Rimbaud's A Season in Hell without even consulting a French dictionary? He should have known the critics would slam it. Why did he waste so much time on that hopeless epic poem Genesis, when he should have been working on his stories? And why did he have to drink so much? Look how I sacrifice for you, I berated him. I try to make a decent character of you, and what do I get? Bad judgment, neurotic behavior, poems that get worse and worse . . . Time and again I felt like the narrator in "In Dreams Begin Responsibilities," who watches his father propose to his mother on a flickering screen and shouts, "Don't do it."
Like a scientist who focuses his microscope on a slide and discovers there a whole unseen realm, I found Delmore and his friends becoming known to me in a way I could never know my own contemporaries; I could see their lives from beginning to end, and discerned in these gray-haired men the boys I had read about in Delmore's stories, loitering in cafeterias, hanging around their parents' parlors, going off to Greenwich Village parties. As they talked, their faces acquired a rapt, distracted look. And when they came out of their reveries, they saw before them, in the guise of Delmore's biographer, their vanished youth. My presence couldn't have been more unsettling if I'd worn a hooded cloak and carried a scythe.
MACDONALD'S HESITATION ABOUT MY PROJECT vanished once I got it under way, and he had even agreed to edit my work-in-progress. The chapters I sent him came back marked up like freshman themes. His challenges, objurgations, rebukes—and occasional praise—defaced every page. Phrase after phrase was judged "pretentious," "cliche," "verbose." "Oh, God!" he expostulated, denouncing a failed rhetorical flourish: "You have a great vocabulary of vague and dull terms." "Why summarize what the letter will tell the reader in twentyfive seconds?" he exploded over some lame paraphrase. "You're like a museum guide who talks too much." When I glossed over a religious crisis in Delmore's life, he noted simply: "weasel." (1 knew' wrhat he meant.) And wrhen I skirted the reason for Delmore's fistfight with Robert Lowrell, he scribbled: "Can't you explain? For once!"
If I said too little on that occasion, I generally said too much. "Leave the reader alone!!" Macdonald protested; I wras always "reader-nudging." Quoting a journal entry in v?hich Delmore confided his anxieties, I summed up: "No more succinct or thorough evaluation of Delmore's malady is to be found in all his work"—to which Macdonald retorted: "And no more vague recapitulation of the main aspects of D's malady that have been described a dozen times. You keep wandering back to the old boneyard like a dog that's forgotten just where he buried that bone." And when, only a page later, I returned to the subject yet again, he exclaimed: "MY GOD, you're back sniffing around again for that lost bone already!?"
I subsisted on crumbs of praise. "Trust you realize that I, unlike the sundial, only record the cloudy hours," he remarked at the bottom of one heavily scored page. There was an occasional "good" or "brilliant" or "masterful" (amended to the correct "masterly") to keep me going— and, once, a terse but eloquent "Ah!" For a while, Macdonald got in the habit of annotating pages with stars "a la Mimi Sheraton," but he doled them out even more sparingly than the famous food critic, and was so scrupulous that he once crossed out a "very fine" and replaced it with "fine." The manuscript had a battle-scarred look; there were singed holes where smoldering cigarette ash had been scattered over the page, and one chapter, edited from the hospital bed where Macdonald was recoving from an operation, arrived in the mail wrapped in gauze, the pages smeared with blood—visible evidence of the surgery he was performing on my sickly prose.
What prompted this editorial zeal? In part it was Macdonald's loyalty to the memory of his friend, and in part a love of editing; he was a veteran journalist, who had worked for Time and Fortune, had been on the staff of Partisan Review, and had edited his own magazine, Politics, during the war. But I think what mainly inspired him was literary enthusiasm. He often complained that he was having trouble writing, and spoke wistfully of the memoirs he couldn't seem to get started on. My manuscript gave him the opportunity to roll up his sleeves and go to work.
I was cautious in the early drafts, in the grip of a priggish restraint attributable to my youth and lack of confidence, and Macdonald had little patience for this infirmity. "Can't you spur your pegasus into a livelier gait?" he exhorted me.
At times he canters, sometimes even gallops (when you give your own personal ideas their head) but too often he ambles along at an academic jog trot. You seem to back away from or edge up to what you want to say, putting everything into indirect (and impersonal) discourse, using passive, circumlocutory syntax as if you were looking over your shoulder at a PhD committee and were afraid they'd catch you with your feelings and ideas too nakedly exposed. The nervously qualifying adverbs, the doubled adjectives (a belt AND a suspender) and the defensive— and needless—summings up of what you have established or what you are going to establish, mostly at the start or the end of a paragraph—these academic tics are part of the same stylistic disease.
You're a writer, with your own peculiar viewpoint on D, not a Congressional Investigating Committee, and you should only record what gives you pleasure. Enjoy yourself as a stylist, simplify and generalize acc. to YOUR taste & pleasure & fun, kick those Facts around, ignore them if they don't strike you as important to YOUR view of D. In short, be a (literary) man, not a (research) mouse.
I quailed whenever I saw a letter from Macdonald in the mailbox, instantly recognizable by the rubber-stamped return address in the corner, framed by a boldly drawn box in red or purple Magic Marker. But he was good cop as well as bad cop. "You've got the makings of a superb and definitive biography of Delmore," concluded a harsh critique of my "clotted and verbose," "long-winded, heavy-breathing" prose. "Only why not write in your own personal voice, addressing, directly and informally friends, acquaintances, and in general people like you, as bright as you, not academic bonzes who have to be elaborately briefed in woolly prose because they're so much dumber than you (or me)?"
Macdonald responded to literature with an Orwellian directness, undeterred from judgment by an author's reputation, and was effortlessly well read in what now seems an old-fashioned way, as familiar with Byron, Dickens, and Sir Walter Scott as with the latest Updike novel. In his letters he ranged back and forth from Delmore to Shelley, Jane Austen to Evelyn Waugh, with a chattily brisk authority.
"Just read your excellent wrecking job on that academic . . . Bruccoli's hagiography of O'Hara," he wrote me about a review of mine:
You make just the right points re. O'Hara (fair but strict—one negative you MIGHT have noted is his lack of love/feeling, w. is why he's so inferior to Scott [Fitzgerald], whose snobbishness like Proust's came from a romantic love, while O'Hara's came from Thersites envy: his catalogues of social hierarchy are cold, boring, repulsive and Madame-Tussaud-wax-museum-like, while Scott's—as in the Homeric catalogue of the people who came to Gatsby's parties—were alive and moving bec. he wrote about the milieu as a guilty and so "involved" participant and not as an "objective'/Zolaesque "social scientist" cum snarling outsider).
Quite a parenthesis.
There was nothing labored about these flights of literary criticism; they were utterly spontaneous, dashed off to make a point. He dismissed Edith Wharton as "middlebrow," compared Delmore to Wilde and Poe ("ALLAN, for Christ's sake!" he scolded me when I misspelled Poe's middle name. "For a Harvard man to commit this solecism! Youth is no excuse —or maybe it is—in the wake of the post-fifties Zeitgeist"), urged me to study Lytton Strachey's Eminent Victorians, which he had just read "for 4th or 5th time with usual delight." When I complained that I was bogged down in the boring details of chronology, he noted that Poe had wrestled with the same problem in The Narrative of Arthur Gordon Pym: "He can't manage the kitchen-work of making his fantastic tale plausible except by throwing in huge sections of undigested factual stuff from voyages and natural histories that don't work (Defoe could do it because he wasn't at all imaginative)."
I tried to loosen up, but my authorial voice was still hopelessly solemn. "The students would enter the classroom in Sever Hall to find him sitting behind his desk, and when they left he would remain there motionless, as if to discourage conversation," I wrote of Delmore at Harvard—prompting Macdonald to object that "any professor in any class would be thus 'found' by his students unless he had a trampoline or a trapeze installed in Sever 106." A stiff remark about the "terrible irony" of Delmore languishing in a shabby hotel while a lead article in The New York Times Book Review celebrated him as a major poet was likewise hooted down: "You sound like a Victorian moralist on the perils of drink." And when I offered a morose interpretation of some Delmorean quip, Macdonald circled it in red and wrote underneath, in purple block letters, "JOKE: SIGNED, D.M."
He was so bristlingly impatient that I often mistook for anger what was only high-spiritedness. "What?" he would cry in amazement when I claimed that Ford Madox Ford was a better novelist than Conrad; that Martin Green was a good critic; that A Farewell to Arms was Hemingway's masterpiece. "How can you say that?" and he would embark on a vehement refutation, willing to hear me out but determined to get to the heart of the matter. "Do you really believe that Delmore didn't write any good poetry in the 1950s?" he said once, challenging a claim I'd made in an early version of the manuscript. He took out the most soiled handkerchief I'd ever seen and mopped his brow, as if convincing me that I was wrong required physical exertion. "What about all those poems in Summer Knowl-edge!" He rubbed his stubbly beard. "And even if it's true, which I doubt, why say so, for God's sake, this early in the book?" Gesturing with his cigarette, he reasoned, "But if you don't say so, you're holding back from the reader, who will find out your opinion later and wonder why you didn't say so then." Baffled by this dilemma, invigorated by its moral ambiguity, he got up and strode around the room. In the end, we both gave ground; I came to admire a handful of the late poems, and my opponent conceded that he was partial to Delmore's work just because it was Delmore's.
"You make me out in my usual role of a stubborn Scotch argufier, I see," Macdonald complained about my portrait of him in the book, but it was an image he cultivated. Once, after a long afternoon spent going over a new chapter at his house in East Hampton, he hurried me off to a cocktail party, only to arrive an hour early. We got back in the car, drove to the beach, and trudged up and down in the sand. Our subject that day was Edmund Wilson, whom I persisted in overpraising. "Wilson was a classic middlebrow," Macdonald declared, halting in his tracks to make a point. "Look at To the Finland Station," he said, indignant at the thought of how wrong Wilson was about so many things. "Don't tell me you liked that book!" Obscurely ashamed of myself, I admitted that I did. He looked at me as if I had just said I believed in reincarnation. Ignoring the waves that swirled about his ankles, he made me explain what I could possibly like about such a badly written, shoddily organized, poorly researched book, a book that was written only to popularize ideas Wilson never really understood in the first place and that, furthermore, Macdonald didn't believe he was even interested in, except for the purpose of showing off how much he'd read—"which is what he always does," Macdonald argued, his voice cracking in dismay. "He doesn't know a thing about politics; there's hardly a word about Stalin. It's just another subject he's read up on."
Back at the party, I could hear Macdonald's braying voice across the room as he explained to a surly Vassar girl why David Reisman's The Lonely Crowd wasn't "an American classic." But he hadn't finished with the Edmund Wilson question, and driving me back to the train station that night, he crept along the road at five miles an hour, afraid we would arrive before he'd gotten his main points across.
Yet for all his shrewdness in debate, Macdonald could be willfully naive, and his literary acumen deserted him at the most improbable moments. Not long after Humboldt's Gift came out, we were gloating over the various characters Bellow had made fun of: the manic Delmore, the blandly genial Carlos Baker, the bibulous R. P. Blackmur. "What did you think of Orlando Huggins?" I said—"one of those ever-youthful lightweight high-spirited American intellectuals," as Bellow described Humboldt's "argumentative" literary executor, a blustering, "rosy-faced" character with a "tall man's belly," a "neighing stammer," and a "white billygoat beard." There was a stunned silence. "Was that me?"
VIGILANT ABOUT PROSE, MACDONALD WAS UTTERLY indifferent to possessions. His apartment on East 87th Street, noisily patrolled by a yapping terrier that skidded up and down the hall, ignoring Macdonald's exasperated cries, was dowdily comfortable: ceiling-high bookshelves, a plump-cushioned sofa, threadbare Persian rugs. His bungalow in East Hampton reminded me of a cottage in Devon or Cornwall—leaded windows, stucco walls, a flagstone terrace decorated with a curious assortment of relics. Terra-cotta statues of animals and saints were scattered about on the lawn. The walls of the gazebo that Macdonald had made into a study were festooned with magazine ads of women in kilts and pullovers.
Macdonald had spent a good deal of his modest inheritance on Politics, the magazine he published and edited during the 1940s, and he was always short of money. He and his wife, Gloria, had to rent the East Hampton cottage for the lucrative summer months and sweat it out in New York. But there was no pose in his simplicity. The only thing he cared about was the subject at hand—whatever it was. I once saw him get so distracted by what he was saying that he spilled a steady stream of bouillabaisse on the carpet, utterly unaware of its splattering cascade as he refuted some hapless literary critic.
One afternoon I called on him at the John Jay College of Criminal Justice, a gloomy building on West 56th Street, beyond Ninth Avenue, where he was teaching a film course to future New York City policemen. His office was a bare room with a metal desk, a grimy window that looked out on an air shaft, and a flickering fluorescent light—a fitting backdrop for the cross-examination that was about to occur. Macdonald wasn't in a genial mood. Fierce, irascible, antagonistic, he paced about the room—Dostoevsky's Inspector Porfiry interrogating Raskolnikov. Only whom had I murdered? The memory of Delmore. "You lean over backward to be unfair to him," he complained, handing back a chapter of my manuscript that chronicled the years when Delmore was in and out of psychiatric hospitals. "You're turning my old friend into a nutty paranoiac." "But that's what he was then," I protested.
"I knew him, and he wasn't. I really think you have some grudge against him. You're unconsciously hypercritical." I had sided with Malcolm Cowley against Delmore in my account of a literary feud, disparaged his movie reviews, belittled his wittiest essays. And why had I dismissed as "neurotic" Delmore's fury when a high-handed editor cut the last sentence of one of his reviews? "He had every right to be furious."
Had I been unfair to Delmore? It was certainly possible. I was charmed by his letters, amused by his journals, moved by his work, but I found his self-destructiveness oppressive. The sad story of his later years—the squandered talent, the mental suffering, the chaos of his life— weighed on me, and perhaps I judged him the way we judge those closest to us: harshly. But if I was impatient with Delmore, Macdonald was curiously obtuse. "He always made sense to me," he said when I described one of Delmore's paranoid soliloquies, and when he came to the scene in my book where Delmore insulted Macdonald over the phone, then tore it from the wall, he noted mildly: "Don't remember." Loyal to the very end, he simply couldn't imagine that his old friend had gone insane.
I left Macdonald's office that afternoon in a rebellious mood. I was tired of his objections, his lectures, his jocular editorial asides. In fact, I was sick of Delmore and his whole generation. Diatribes in restaurants, boring accounts of life in the thirties, drab offices in neighborhoods that made my heart pound: was this what the literary life was all about? Maybe Bellow was right: I was fabricatingcultural rainbow textiles, busily weaving away on the loom of literary nostalgia a design of my own invention.
It wasn't until some months later that my thwarted pride sought revenge—and then it was unconscious. In the last chapter of the manuscript, I told of a scene that had been reported to me by an editor who had accompanied Macdonald to the hotel where he went to collect Delmore's belongings the day after his death. "Standing amidst a sea of papers, magazines, notebooks, and clothes, Macdonald tried on a jacket of Delmore's," I wrote. "After all, it would have been a small reward for his loyalty and generosity over a decade."
"Ye Gods, No!! What's the matter with you?" Macdonald fulminated in the margin, underscoring the words with a purple pen. "Not my feeling at all. Not a dime-store ghoul.
I liked the idea of wearing a jacket to remember D by—not 'getting a small reward.' Minuscule indeed. If I'm to be made a burlesque ghoul, at least record that I paid D's last hotel bill, $25—and have not yet collected."
Chortling over this comic outcry, I turned the page— only to find that he had been just warming up. "Really, Atlas, it's as if you weren't there half the time and were just wordily going through the motions," he scrawled on the last page. "I think you should put the ms away for six months or a year and then maybe you'll see how dead and tedious large parts of it are." I was stunned. He had been hard on me before, but no matter how unsparing his annotations, they had invariably been witty, specific, suffused with enthusiasm. And for once I thought he was wrong. The book was good now, it was finished; I just knew it.
I called him up. "I really wonder about you," he shouted over the phone. "After all these years, and all the time I spent on the manuscript, you don't even mention me in your acknowledgments!"
I felt awful. I should have known I would find some way to get even. Apparently that business about Delmore's jacket hadn't been revenge enough for the mockery I'd endured. I had managed to mention in my acknowledgments every minor character I'd interviewed, every librarian who had given me access to Delmore's letters, every friend and relative who had put me up for a night, yet failed to include even a single reference to the man who had authorized my biography, made available to me Delmore's archive, spent hundreds of hours poring over my work-inprogress. As Macdonald commented in the margin about some Delmorean misdeed: "What a guy!" Still, hadn't I been good-natured about Macdonald's brutal annotations? It had been a great education, but a hard one, and I was still smarting from the welts raised by his red felt-tip birch. Guiltily, I held the phone away from my ear. "And who's this person on the dedication page?" Macdonald demanded.
"My wife." Was I supposed to dedicate it to him? "If I'd thanked you the way you deserve," I joked, "you couldn't have written the blurb you promised me."
But Macdonald had been doing some calculations of his own. "What are you going to do with the manuscript when you're done?" he said.
"Publish it, I guess."
"No, I mean the one I've edited."
"I don't know. I hadn't thought about it."
"Why don't you deposit it at Yale, among my papers?" So that his editorial genius–and my ineptitude—would be known to posterity.
A week later, we met in my publisher's office—neutral turf. Macdonald had just gotten out of the hospital, and he hobbled in with a cane, his lips trembling through his ivory beard. But he revived when we sat down over the manuscript, his pencil hovering like a harpoon ready to spear offending phrases. Once more we made our way through my disheveled pages, only this time I remembered Kazin's advice and stood up for myself. I had been working on this biography for three years now, and knew Delmore better than those who had known him. After all, they couldn't see him as I did, day by day, through what he divulged in his journals, his letters, his conversation, even the margins of his books.
Macdonald enjoyed my new militancy. Hunched over the desk, dropping cigarette ash on his turtleneck, he beamed like a violin teacher with a blossoming pupil whenever I refuted an objection. "Our last session was vivifying for me bec. you so readily accepted my revisory suggestions when you were convinced," he wrote me later that summer, "and so clearly explained why you rejected them when you weren't."
It was vivifying for me, too, but also sad. This would be our last editorial skirmish. When he got to the end, Macdonald stood up and patted me on the back—just as he had the day I first met him. Then he shuffled off down the hall. The elevator was slow to come, and when I walked by a few minutes later he was still there, leaning on his cane.
Back in Cambridge, I rewrote my acknowledgments page, giving a full account of Macdonald's role in the book and stressing that "his brilliant, copious annotations had a profound influence on my style and ideas." Meanwhile he was laboring over a blurb. "Took me well over a week, off and on (mostly off, guiltily fretting) in my present dilapidated period to get down a page and a half," he reported— and he wouldn't have relinquished it then if my editor's assistant hadn't shown up at his door like the boy who fetched Dr. Johnson's copy for The Rambler.
It was a generous blurb, and I responded with a grateful letter. "No reason for you to be 'overwhelmed' by my statement,"Macdonald replied—less than a month after he had urged me to put the manuscript away for a year. "Didn't you know how good it all finally came out?"
I STILL SAW MACDONALD FROM TIME TO TIME, AND once brought him something I was working on, but somehow it wasn't the same. Our bond, the source of our friendship, had been Delmore, and now that he had discharged his obligations as Delmore's literary executor, we had less to talk about. Gradually we drifted apart. The years that separated us, a natural constraint that had been waived in the course of our collaboration, weren't as easily overcome.
A year after my book came out I heard from Barrett. "I put off reading your book for so long because I knew it would be painful to me," he wrote. "My friendship with Delmore was the closest I'd ever had, and it is still very painful to think of him in his decline. One of the things I need to do for myself is to retrieve in my memory what was good and fine in that friendship, as well as to retrieve the image of what, with all his conflicts, was beautiful and wonderful about Delmore before he began slowly to come to pieces." We met for lunch, but our talk was desultory, and I felt the same awkwardness I had with Macdonald, a sense that we had laid Delmore's memory to rest and weren't about to exhume it.
I had a brief correspondence with Kazin in which he referred to "our first and apparently fatal interview." "I just let myself go & talked naturally," he explained. "I'm sorry that my spontaneity was misdirected and misunderstood."And I was sorry, I replied, that I had called him a "culture apparatchik" in the pages of The New York Times—the old guerrilla tactic again, my unconscious redressing grievances the good boy in me had suppressed.
I knew that Macdonald wanted me to write about our collaboration: he had said as much. And I wanted to write about it, to thank him for the education he had given me. But he died last December, before I got around to it. Now that I've finally told this story I can't help wondering what he would have thought. I can hear him protest in his cracking voice, "You think that's funny? You must be out of your mind!"