BY STEPHEN SCHIFF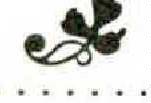 THE FILM-GOING AUDIENCE is smaller than ever, and since the fortunes of a movie company ride on fewer and fewer pictures, a very expensive one can no longer afford to play to a mere segment of the public. It has to play to everybody. Movies are tested and marketed almost scientifically; scenes are excised and actors cast on the basis not of aesthetics but of surveys and polls. The $50 million movie version of Annie may be the apotheosis of this new manufacture. It's a virtual money-making machine, but its levers and pulleys are so well hidden that it manages to look warm and spontaneous, and wonderfully alive.
There is something in it for everyone. For grown-ups who have brought their children, it has the spectacle that oldfashioned, big-budget musicals used to offer: splendid costumes, seas of dancing bodies, fancy sets that look like fancy sets. For the sophisticates who might never admit to enjoying a sugary bagatelle like Annie, it has movie references and bits of thirties trivia. For college kids, it has Tim Curry, the insouciant pop singer who starred in The Rocky Horror Picture Show; he plays Rooster, the perfidious brother of Miss Hannigan, who runs Annie's orphanage. Theatergoers can look forward to Albert Finney, as Daddy Warbucks, and Ann Reinking, as Warbucks's secretary and future paramour, Grace. For TV-watchers, Edward Herrmann reprises the portrayal of FDR he gave in two television specials.
And, as Miss Hannigan, there is Carol Burnett, whose popularity with the television audience makes her the Lucille Ball of her generation. Burnett has been in movies before, but in roles that win her acclaim for doing something other than what she does best—delirious comedy. In a movie practically devoid of strong characterizations (and hence of the character identification that moves an audience), Miss Hannigan is the plummiest part, and Burnett squeezes everything she can out of it. Peering languidly from under her droopy, purple eyelids, she turns Miss Hannigan into a hardened Blanche Dubois, a silly yet pitiable creature who stopped depending on the kindness of strangers ages ago. Never before has Burnett unleashed the full range of her comic gifts in a movie, and their effect on a large screen is almost overwhelming. She's the movie's energy and its glue; she galvanizes it, propels it, and seals its cracks.
Of course, the filmmakers haven't forgotten the children in the audience. For them (and for their grandparents, I suppose), the movie has apple-cheeked Annie, a bland little muffin played by Aileen Quinn, and the tots who live with her in the lowering New York orphanage that Miss Hannigan runs. But the director, John Huston, and the screenwriter, Carol Sobieski, have scraped away some of the saccharine gloss that made the orphans' cavortings so oppressive in the play. Instead of singling out the real cutie pies, the movie wisely makes the children a streaming mass. The choreographer is Arlene Phillips, who worked on the disco musical Can't Stop the Music and on those bouncy Dr. Pepper commercials aimed at the Pepsi generation. In a recent promotional TV documentary called Lights, Camera, Annie!, Phillips was amusingly brisk and impatient with the child actors and dancers she trained—she seemed to wish they were grown-ups. She has replaced the cuddly curtsies and taps that the choreographer Peter Gennaro composed for the stage production with slick, athletic dances, full of acrobatic leaps and leggy swoops that turn the moppets into nymphets. In fact, everything in the movie is sexier than it was in the play. When Tim Curry dances with Bernadette Peters, who plays Rooster's scheming moll, Lily, he shimmies alongside her and snakes between her legs. Though the burgeoning passion of Warbucks and Grace feels staid by comparison, it too gives off a certain unexpected heat. Burnett, meanwhile, does a lot of slatternly lounging in doorways, wearing satiny teddies and low-cut dresses that don't expose her cleavage so much as her sternum.
STILL, THIS ISN'T the steamy sensuality of contemporary movies, or even of contemporary movie musicals. It's a nostalgic return to the suppressed eroticism of the old days, the cheery winking of Debbie Reynolds, Shirley Jones, Mitzi Gaynor, and, even earlier, all those grinning Busby Berkeley blondes. Annie couldn't be contemporary, because Huston, Ray Stark, the producer, and Joe Layton, the executive producer (who staged the musical sequences), know that contemporary audiences don't much like contemporary musicals. Since 1972, when Cabaret thrust the genre into a new maturity, the musical has grown more self-conscious and sexy and intelligent, but even relatively popular "adult musicals" such as All That Jazz and Hair have fallen short of that box-office pantheon inhabited by the likes of Mary Poppins and the Rodgers and Hammerstein pictures. (One recent musical has made a lot of money: 1978's Grease, the most successful musical in history—and, like Annie, a machine-tooled nostalgia piece.)
The stage version of Annie, which its author, Thomas Meehan, says he wrote "as a reaction to . . . Nixonian America," was simply too liberal for a 1982 movie; it was about a selfish tycoon, softened by his contact with the victims of the Depression, turning into the sort of kindly, paternal businessman who could embrace the New Deal. But liberalism went out of fashion. The adapters decided that audiences don't want to think about being poor. The movie had to keep the New Deal optimism but get rid of the New Deal; it had to keep the thirties nostalgia but get rid of the Depression; it had to keep the orphans but get rid of their heart-rending poverty.
And that may be why, in recessionary 1982, you will no longer find in Annie a bitterly sarcastic ditty called "We'd Like to Thank You (Herbert Hoover)," which was sung in the play by the broken residents of a Hooverville beneath the 59th Street bridge. You won't find the "Hooverville-ites," either. In fact, you won't find much talk of the Depression. The final hymn to the New Deal is gone too. Warbucks's friendship with FDR isn't a conversion anymore, and FDR is no longer the agent of Annie's rescue; he's just there, a beaming stick of furniture. Even the orphans don't seem to be Depression characters. They're stock figures out of some dim, Dickensian past. The only destitute adults in the movie are Miss Hannigan, Rooster, and Lily— comical villains, soaking up booze and frustration. According to Annie, the business of America is business. Set in a New York City that can encompass both thirties cars and eighties helicopters, it has become a trickle-down musical: it tells us that tycoons need love too, and if you give it to them, they'll see that it's properly distributed. Annie, of course, represents that love, and a curious new song called "We Got Annie" treats her as a sort of salubrious commodity. "She makes you relax," crow the lyrics, "like a big tax rebate."
AT THE CENTER OF this shift in emphasis is a mad inspiration that works: Albert Finney has had the audacity to turn Oliver Warbucks into a letterperfect impersonation of John Huston. That strangely lilting growl, the ironically popping eyes and tilting head, the swiveling chin and epicurean pout, are unmistakable. Since Huston is not only the director of Annie but an actor whose appearances in movies such as Chinatown and Winter Kills have been in evil mogul roles, it's as though Finney were softening a disparaging image of power and wealth that the movies have been presenting for nearly a decade. In fact, the film version of Annie blithely reveals what the stage play never dared: that there's a reason for Daddy's singular last name. The benevolent bigwig manufactures armaments.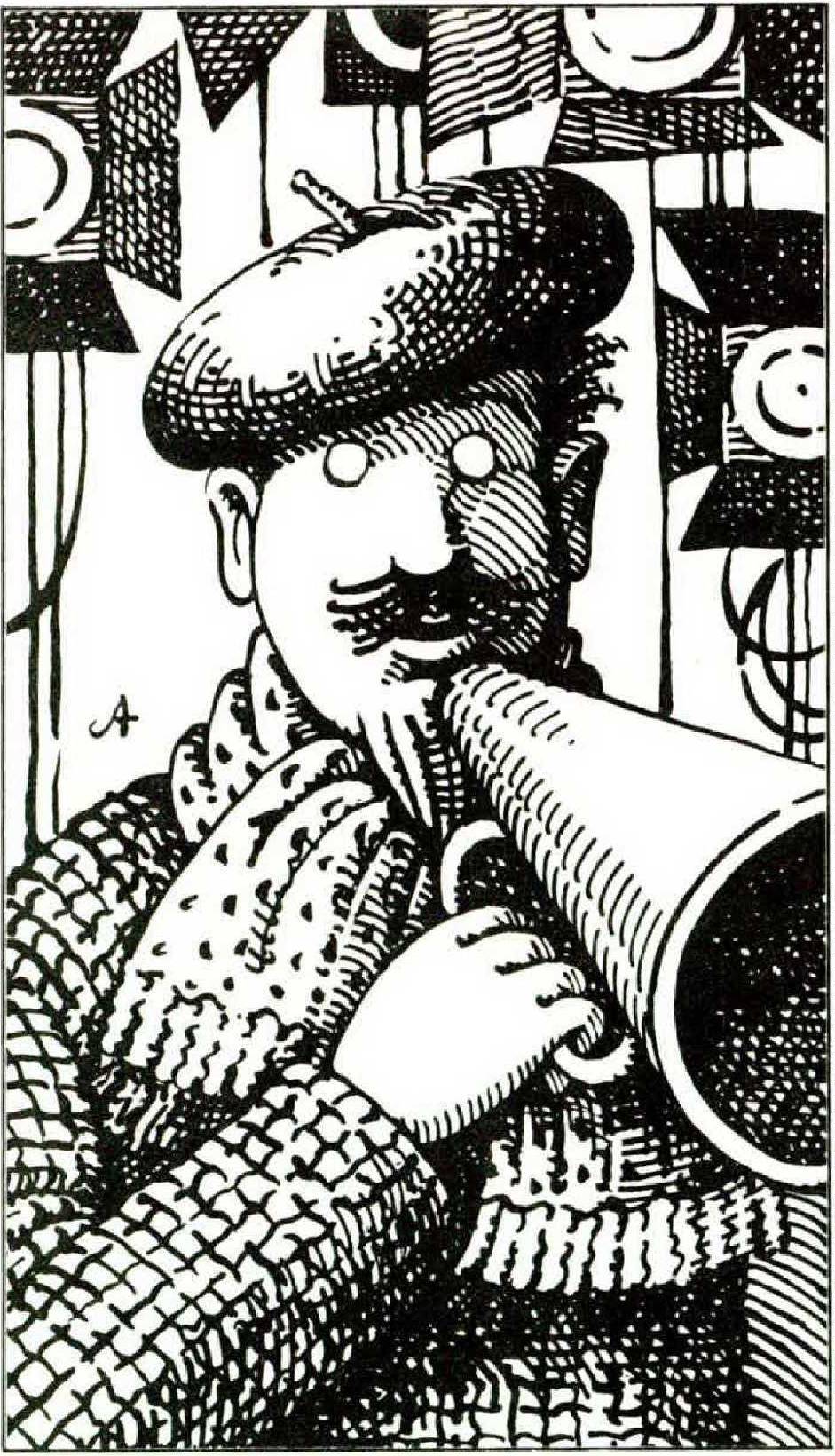 It's odd that Huston, who once styled himself a Hollywood maverick, should have become such a reliable director of conventional movies. His last film, Victory, was a staggeringly ordinary POW picture, and the film before it, Phobia, a dumb horror chiller. As entertaining as Annie is, it's rarely surprising or transporting or rich; it's a mechanism, and so it's dead at the center. Huston is the sort of director who can be inventive without putting his stamp on anything, and that's not a bad quality when you're adapting an already beloved property. The production numbers are so full of little bits of business that one can always find distraction from the ponderous melodies and the lackadaisical rhymes. Even if little Aileen Quinn's freckles and piping voice leave you cold (they did me), there's usually someone madly leaping and twirling in the background. During the early stages of production, Garrison True, one of the movie's casting directors, told me that Huston was hired partly because he had lived through the period, and hence understood it. Perhaps what that really means is that he's an old-fashioned craftsman who knows how old-fashioned movies worked on audiences.
There is one glorious sequence during which every child in the theater will undoubtedly grow restive—and everyone over a certain age will be enthralled. When Warbucks and Grace take Annie to Radio City Music Hall, the movie playing there is Camille, and Huston shows us actual snippets of Greta Garbo and Robert Taylor as they drift toward the tragedy we know awaits them. The clips unfold in a way that is genuinely evocative, so that anyone who admires the film will be moved once again; everybody else will feel like wandering out for some Pom Poms. Then, at the end of the segment, Huston turns his camera to the theater, and there are Warbucks and Grace, looking utterly devastated, and Annie, sound asleep by their side. That moment is a witty and knowing reflection of the way the scene polarizes its own audience. And it's something more, as well—something riskier. It's Huston's tongue-in-cheek acknowledgment that no movie can be all things to all people— even when, like Annie, it's painstakingly designed to be. □