FLAWS IN THE GLASS: A Self-Portrait by Patrick White. Viking.$14.95.
SCENES OF CHILDHOOD by Sylvia Townsend Warner. Viking, $10.95.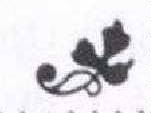 STRICTLY SPEAKING, NEITHER Patrick White's Flaws in the Glass nor Sylvia Townsend Warner's Scenes of Childhood is an autobiography. In the one case, Patrick White, the Australian novelist who was awarded the Nobel Prize for Literature in 1973, insists on the constricting subtitle "A Self-Portrait." In the other, Miss Warner, the British writer known to us primarily through her stories in The New Yorker, never intended to write an autobiography: her memoirs have been "ordered into sequence" by a doting editor after her death. But we've learned by now that there is no proper form, no set procedure, for autobiography.
In Flaws in the Glass, Patrick White assumes nothing. He is from Australia, and that is a world that he knows must always be explained. It's a place he loves and wrangles with endlessly, a bulky spot on the map, a raw country, an imitation of society "back home." He is a homosexual and wants to be both explicit and private about it. He is a serious artist who has been pushed to autobiography at the age of sixty-nine because he wants to speak his piece directly and take charge of the facts.
The best sections of Flaws in the Glass have about them a feeling of necessity, a driven quality that seems the result of asking a brilliant and cranky man the simple question "What was it like?" White's answer is sometimes pettish, sometimes grand. His book is a series of monologues, mostly bitter but with flickers of joy, delivered at the tag end of history as he has seen it, as he has known it: a self-portrait, Patrick White insists, yet one that seems more like a wavery and mottled reflection of himself.
He starts boldly, with Paddy as a boy of fourteen, a lonely and proud outsider vacationing with his family in a rented house in Sussex during the summer of 1926. The child depicted here—precocious, asthmatic, blessed with a wonderful ear and a fine eye for detail but generally unappealing—was impressed with the mystery of two occasions: " . . . my first erection and my first poem: first ripples on the tide of passion ..."Body and soul, life and art—these ancient, haunting divisions, the cruel joke of the spirit caged in poor human flesh: that is what the autobiography will be about. There are other conflicts, too: the effort to reconcile the affluent, mindless, and inattentive household of his parents with the genial and engaging world of the servants who nurtured him is a source of great confusion. His life abounds with contradictions and dualities:
The ultimate spiritual union is probably as impossible to achieve as the perfect work of art or the unflawed human relationship. In matters of faith, art, and love I have had to reconcile myself to starting again where I began.
Looking back instructs him: from an early age he knew that he was set apart, at odds with his family and the stuffy attitudes of haute-bourgeois Sydney: "It was a long time before I was conscious of connecting boredom with undiluted Anglo-Saxon blood." But the connection is made over and over again. It is servants, foreigners, outcasts (like himself), whom he's drawn to—a romantic, even sentimental notion. White makes it clear that the frail spinsters, the inspired Jews, the mystic blacks, and the maimed who figure in his novels are not only sympathetic figures to him in literature and in life but are aspects of himself.
The masks I put on in my fictions are very different from those which strangers try to force on me, or to use another metaphor, the characters of whom I am composed cannot include those not yet revealed to me. At the age of sixty-nine I am still embarking on voyages of exploration which I hope may lead to discovery.
Double values abound amongst those I used to respect; and as for myself, I have never disguised a belief that, as an artist, my face is many-faceted, my body protean, according to time, climate, and the demands of fiction.
It is helpful to know that White has used himself to advantage in his work and that he is not just a sulky loner, though he is full of self-accusation in Flaws in the Glass. An embarrassing, sickly boy, unlikely son for a rich grazier, he became the victim of his mother's Australian snobbery when he was sent off to England to be educated. "Dickie and Bird,"the "Ideal Couple," as he calls his parents, mocking their unimaginative union, were the most ordinary sort of prosperous, uncultured folk. They appear here as a foolish and negligent couple, the mother particularly cool and worldly in a provincial way, demanding an English education for her son's good. Four years at a public school, four at university—a long sentence for a boy who lacked social grace and spoke with a colonial accent.
Somehow Patrick White groped toward the theater and writing novels, and fell into a fashionable and dissolute life. It is the fashion he repudiates more than the drunken nights in London and New York. The whole of his youth is seen as pathetic and fumbling, though it was then that he began to sense how important writing was to hint and learned that his sexual adventures were a poor substitute for something that would lead him to a worthier life. By his own admission there is a puritanical streak in White, and if this autobiography has any shape it is that of a moral history: unfocused youth is followed by reluctant but necessary duty in the RAF during World War II Manly in his uniform, dedicating himself to the nonsensical task of censoring soldiers' letters home, he emerges from his years of service ready to fall in love and resume his work as a writer.
The most coherent episode in Flaws in the Glass chronicles White's years as an intelligence officer in the Middle East, a time after the confusion of his youth and before the pressure of his vocation set in. As usual, he found himself more in tune with oddballs and common soldiers than with the regular officers and gentlemen. It's a good story, starting with his evasion of duty in the fleshpots of Manhattan and ending with his commitment to Manoly Lascaris, the Greek he has lived with in the forty years since.
Patrick White's was a late flowering, like Samuel Butler's and George Bernard Shaw's, two puritanical predecessors who set themselves apart from ordinary society by hard work and willed eccentricity. And all three of these men, who were disturbed by their sensuality, settled into strict, enduring relationships that in many ways mirrored the bourgeois lives they so detested. White is at once open about Manoly—"this small Greek of immense moral strength, who became the central mandala in my life's hitherto messy design"—and extremely private. There are fuller portraits of White's cousins, servants, and artistic friends than of Manoly, who becomes a shadowy and idealized figure.
Flaws in the Glass remains interesting where it concerns Patrick White's work, his decision as a novelist to go back to Australia and try to reconcile European culture with that of a new world, to figure out his responses to the landscape and the people of an infuriating colonial land that he will always love with great reservation. Again, this tough demand for honesty reminds me of Butler and Shaw, but White has one trick card that they would never allow— a mystic streak. His faith is not merely irrational, it stands opposed to reason. For those who know how well White can dramatize acts of faith in his fiction, this autobiography will seem weak and muddled when it aspires to high thought. His ideas, such as they are, seem like vague misreadings of Kierkegaard or the modern mysticism of Teilhard de Chardin. All this talk of belief, with glancing tributes to Dostoevsky, Tolstoy, and Jung thrown in, is highly impressionistic and best brought off in White's novels—in particular, Voss, Riders in the Chariot, and The Solid Mandala—where the possibility of magic in the world and the grace of its chosen souls (outsiders all) is turned to real art.
This is not a charming autobiography. Patrick White would hate to have his readers think of him as an affable man. He is arrogant, stopping to bore us with chatty lists of family connections, gossipy incidents, rambling peripheral stories. Blinded by his admiration for Manoly, he indulges in a long account of their trips to Greece, material that should have stayed in a personal travel journal. Then, too, he pays off old scores—derides the Queen and her consort and celebrities of Australia, dismisses the Nobel Prize—all too easily. Only in the last third of the book, when he delivers an unsparing self-assessment and asserts his belief in kindness, work, and the sacred connections we can establish to the shoddy world, does he retrieve my good will.
"My work as a writer," Patrick White says, "has always been what I understood as an offering in the absence of other gifts." The other side of such humility is pride: this autobiographical selfportrait reflects the double nature of the man, and I believe it is as he wants it— thoughtful, shallow, entertaining, dull, good for long stretches, and honestly bad: as flawed as the old laureate in the looking glass.
Flaws in the Glass will be of interest to those who study Patrick White and to readers, like myself, who take great pleasure in his novels. It will not stand as a fine work on its own: perhaps White's reluctance to write an autobiography shows through. The occasion is only the novelist's age and prominence, a nagging necessity rather than a real desire to have imagined this book. We must look back to The Education of Henry Adams for a model of artistic necessity or to Nabokov's Speak Memory for that balance of true feeling and intelligence in which the personal and cultural tales unite and move us.
THOUGH THE INDIVIDUAL pieces in Scenes of Childhood are charming, bright, and well turned, I think the book as a whole does Miss Warner's memory a disservice. As they read about the bizarre nanny, the intriguing French teacher, her mother's culinary innocence (all done in fairly short takes), those who followed Miss Warner's New Yorker stories will be reminded of an easy literary style, an anecdotal manner, a tidy trans-Atlantic package of prose that, like a jar of special jam from Fortnum & Mason, is soon devoured, soon forgotten.
She was better than this in many ways, often writing stories that reflected upon English lives under the pressure of a changing social order. Her sense of place—the restored country house that has distracted its tenants from their failing marriage, the spiffy London flat without a history—can be as fine as Elizabeth Bowen's. But Miss Warner's method in sketching these memoirs is so hasty that she doesn't take time to set up a world. The point of an incident is that the butler was sinister or that her mother was imperious, and that point must be delivered with wit and a twist of delicate irony. The setting—an educated, upper-class household—is assumed; Miss Warner's father was a master at Harrow. The time, in twenty-four of the twenty-eight pieces, is Edwardian England as it maintained itself up to and including the romance of World War I. Sylvia Townsend Warner meant only to entertain, like the much-loved writers and actors who banded together to give us Upstairs, Downstairs, that elevated soap opera that everyone said was "so well done."
How are we to believe in Scenes of Childhood without the elaborate costumes and sets, without the plummy voices of the privileged and the dropped haitches of the lower orders? We must rely on Miss Warner's faultless prose, tight, elegant, and archaic. Those who yearn for the old days of the untroublesome short story will be soothed by this collection, which confirms our familiar fantasies of a genteel English life disturbed only by unorthodox visitors and willful pets, a world in which the episodic tale can be launched with an authoritative sentence:
English people don't visit country churches now as they used to when I was young.
I think it is pretty generally admitted that my mother won the last war.
Change of climate will do much.
And when the scene is done with, the story can be closed with an equally precise, to some readers equally satisfying, aphoristic clincher.
There was no need to go on. She had won the war.
The sheets would do to shroud me in. So I went in and bought them.
There are a few pieces in which Miss Warner's reserve of manner and style break down—a great relief. The title story isn't one of her proper stories at all but a fully rendered description of the back garden of her childhood, and of an odd, overly bright little girl who experiences a moment of transcendence:
. . . the rubbish heap became a raft, and the ocean where it floated directionless was all around—and I left myself and was gone.
I don't remember what it was like being gone. I remember being startled back by a voice from the house calling me in because it was my bedtime. It was like the raw agony of recovering from frostbite.
I believe it is exceptional to have had only one experience of this sort of thing during a whole childhood.
But I was an unimaginative child— solitary and agnostic as a little cat, and mistrusting other children to a pitch of abhorrence, as cats do.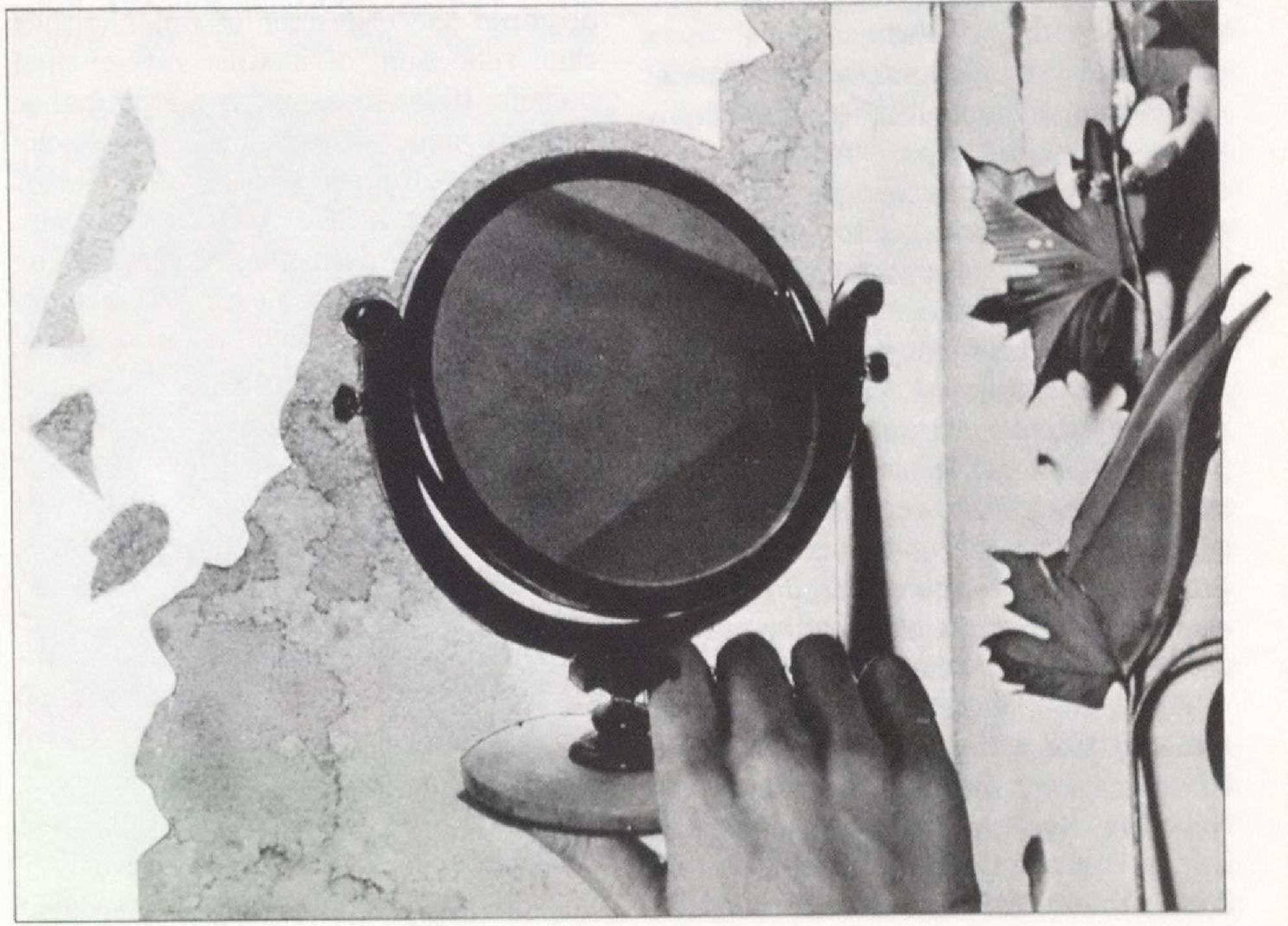 And from this charged moment spills another memory connected mysteriously to that particular garden alive with paths, fences, boundaries. There, playing with old Major Beldam, a limping, childish fellow who has come to stay, the sly, doubting girl asks to see his wound ("I wanted certainty"), and is rewarded with a view of his varicose ulcer. Thus reality is forced upon her, and it's worse than what can be imagined, more fantastic than their game.
"Interval For Metaphysics" is closer to a personal essay, and again shows Sylvia Townsend Warner to have more than a clever turn of mind. She is particularly illuminating on the experience of learning to read: "The Word, till then a denominating aspect of the Thing, has suddenly become detached from it and is perceived as a glittering entity . . .' Sounds and double meanings, the enchantment of the literal, the fresh play of the mind with words, are soon lost:
The word sinks back into the thing, or at best betakes itself to the printed page. The period when one lived in two worlds at once is over. Perhaps not huger than si.r months, I said. When I try to recall it, I cannot retain it for as many minutes.
This subtle intelligence and occasional gift for understatement can be found in another episode, which leans toward parable, "The Young Sailor," A young man sitting in the midst of children during a confirmation ceremony in St. Haul's Cathedral suddenly gets up and goes away, a prefiguring of Miss Warner's own uncomplicated loss of faith.
It is unsettling to read cenes of Childhood: the small talent in evidence here seems smaller still when we think that at the time Sylvia Townsend Warner began to write these reminiscences, in the late twenties and early thirties, the world she clung to had just been so passionately observed and irre vocably revised in the novels of Ford Madox Ford, Virginia Woolf, and Evelyn Waugh.