George "Teeny Beany" Memechose
The "lil' darlin' " of radio got his first break in 1924, when, at three and a half, he was spotted by a painter of inspirational calendars. Billed as "The Kid with the Christ Child's Mug," he was snatched up by a producer from the Paregoric Parade of Family Listening Pleasure to play "Teeny Beany" in their new series, What a Swell Time We're Having.
Teeny Beany's rise was meteoric. The sweetheart of the nation for over a quarter of a century, he received at his peak more mail than did some congressmen from the mountain states. He was bounced on the knees of four Presidents, seven Vice Presidents, a secretary of the interior, and a baffled archbishop of Canterbury. Memechose's distinctive "Wazza wazza wazza" entered the national parlance.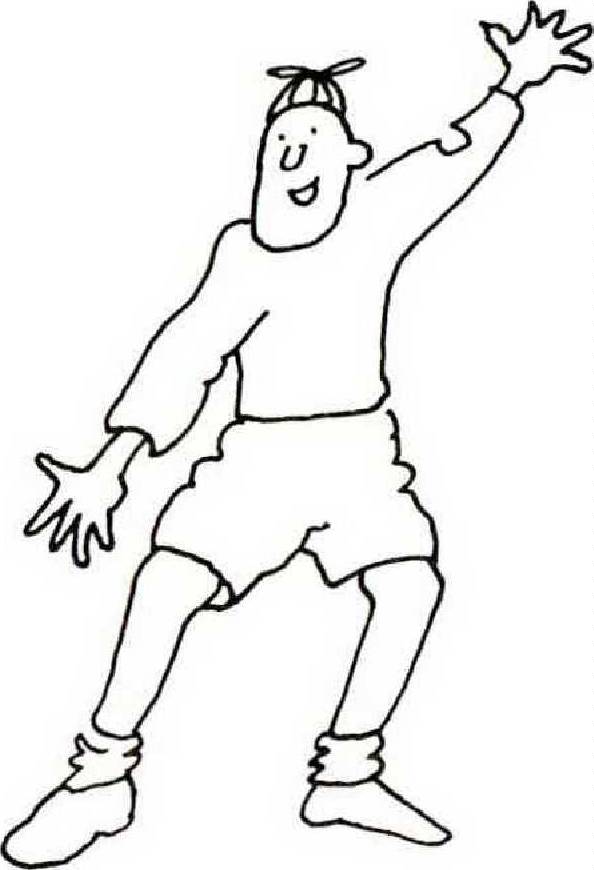 When his series moved to television, Memechose was let go, the role of Teeny Beany going to Chester Tyke (now a mezzo-soprano in Palo Alto). A towering six feet seven and some thirtyseven years old when released from his contract, Memechose was no longer convincing in child roles. Hollywood showed little interest, and Memechose was reduced to a few bit parts in lowbudget quickies. After his role in the Xrated Violators Will Be Toed, he was dumped by his agency, which had been doubling over the years as his parents.
Teeny Beany now lives in Dame May Whitty's former wardrobe closet. "With windows," says Memechose, "I'm going to have a hell of a view." Was it all worth it? we asked him. "Wazza wazza wazza," he replied.
Boony "Spook" Shubuta
Baseball's King of Swing grew up on his father's groat maw in Porky, Georgia. Even as an infant, Spook had a passion for baseball. Too poor to afford a bat and ball, Spook had to practice with toilet tissue tubing and various defatted flax seeds. As soon as he could write his name in the dirt with a stick, Spook hopped a train to Cleveland to join the Indians. Unfortunately, he wound up in Cleveland, Florida, and wasted two prime years playing third base for a team of Seminoles, leaving only after he was penalized for tardiness by having thorns passed through his thumbs.
Spook made his way to Chicago, but when he showed up at Comiskey Park to try out for the White Sox, he was nearly laughed out of the stadium. Legendary coach Pops Unk Doc O'Mahler, however, recognized in this gangly, loinclothed, backwoods kid the makings of a baseball immortal. Spook honed his batting form to perfection, despite some initial confusion over such thenin-use terms as "shoulder," "swing," and "rapid." By the end of his first season, Spook topped the league in bats run in and pops flown high up. During his second season he performed the unprecedented feat of hitting every hall pitched to him, even including balls thrown him while he was in the field. He sometimes had to be physically restrained from darting out onto the diamond and swinging out of turn.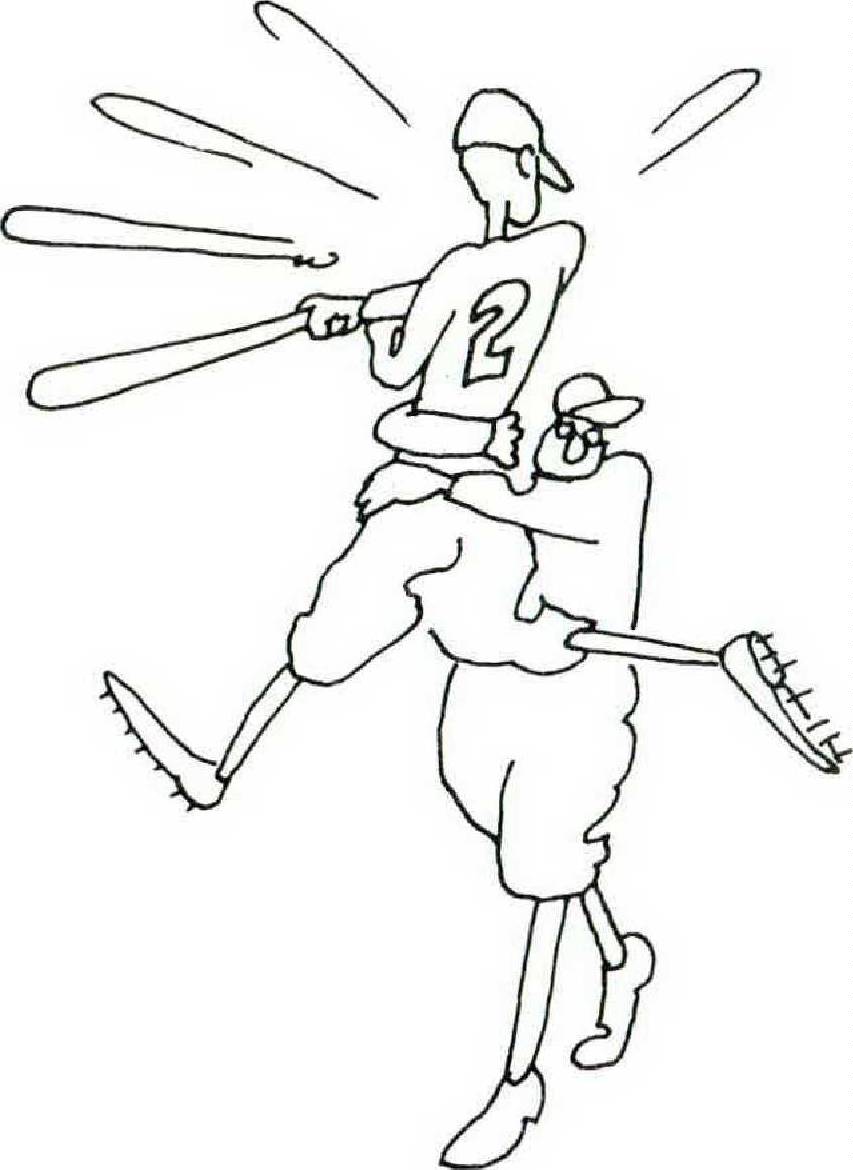 Spook earned his nickname when catcher Willy "Smut" Van Tappan III (now a procurer in Salt Lake City) turned to him one day and declared, "Boy, you're a spook. I'm going to call you 'Spook.' " The name stuck.
Spook packed them in for three seasons in the Windy City, but some questionable business connections, his playful habit of "stomping" opposing fans during away games, and his open dislike for small children led to his eventual ouster. After a few best-forgotten years in various farm clubs, Spook finally retired from baseball to run a liquor store in Fort Lee, New Jersey. The store is slightly festooned with memorabilia from his career, and old teammates still drop by to see how the Spook is doing, and stock up on specials.
Marjorie Maison
Television's Grandmother Broomhead was born the youngest of a family of palmists in Sakron, Delaware. Her father left her and her mother to eke out a living reconstituting fruit juices at a local cannery, where little Marjorie was discovered by Hollywood director Yutzler Geist (now a custom reupholsterer in Hammerlock, West Virginia). Geist was casting for his epic Make a Lap and needed a female for the scene in which the actuary (Bruce Castaway, a cryogenicist in Beulah, Michigan) gets a grip on himself.
Make a Lap made an overnight star out of Marjorie, but despite her trafficstopping figure she was mostly cast in matronly roles in such pictures as Watch on the Cuyahoga, Hot Shots, and the Einstein biographical drama The Big Head. In 1947 she was nominated for the coveted "Huey" for her role as Mary Todd Lincoln in the musical High Steppin' Fella.
Marjorie was quick to make the transition to television, landing the role of Grandma Broomhead in the longrunning series She's Got the Dropsy. No television family could have been more convincing, on screen or off: Marjorie had children by both TV hubby Herb Blight (squeaking by in Santa Fanta) and pretend neighbor Dill Prance (a pastel artist in Long Beach). When the show was finally canceled, Marjorie tried her hand at torch singing, but after her hair caught fire during an engagement at Bob's Buckeye Melody Pit, she took to drink, and on one binge invested all her savings in a line of Nehru jackets.
Now a maintenance worker at the Exquisite Rest Sanitorium in Wishwash, Wisconsin, Marjorie has overcome her bout with alcoholism. Does she miss her old Dropsy family? "Oh, I suppose so," Marjorie allows, "especially the kids."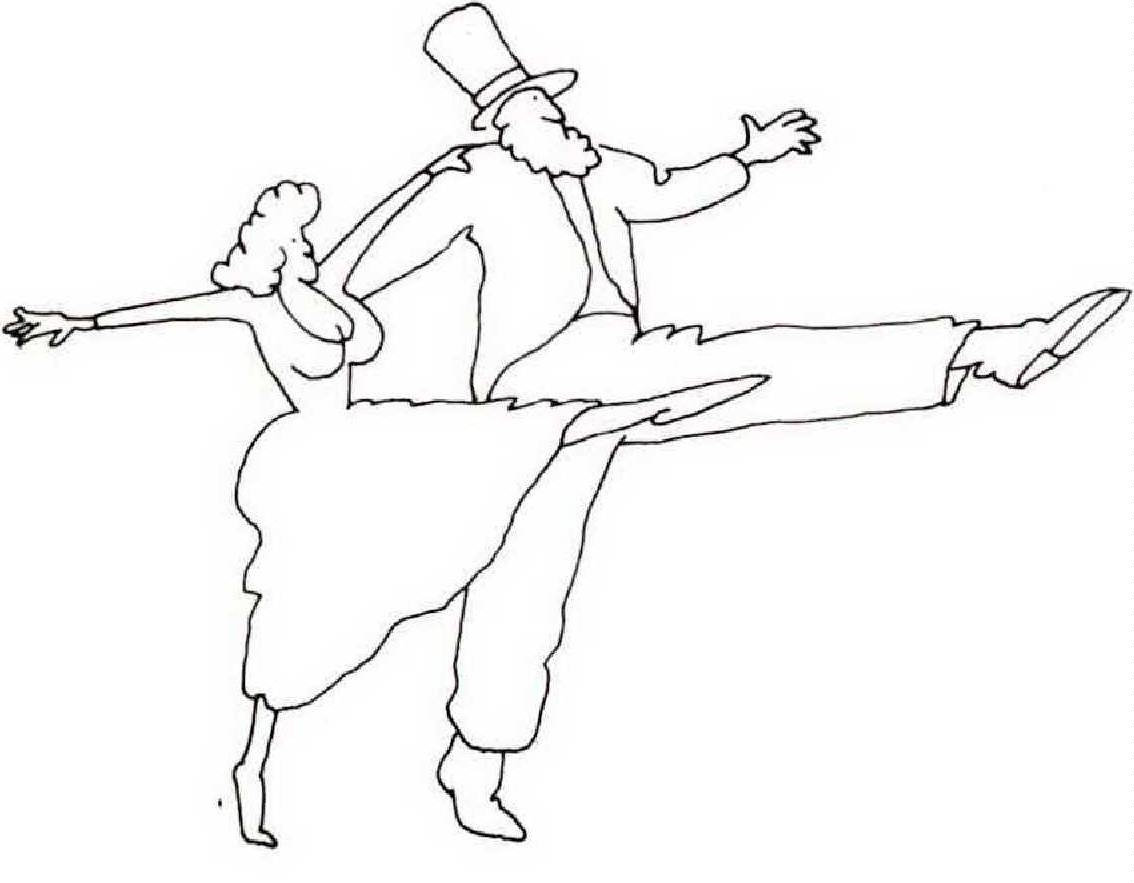 Flex Forster
Raised on a duck farm in Tarfeather, Ontario, this he-man heartthrob of the middle fifties held down over a hundred odd jobs before finally deciding to become an actor. Talked into acting lessons while working as a hedge sculptor, Flex wowed a Paramount talent scout by reciting "Trees" while hefting a box of hens. Picked to play Big John the Baptist in the biblical blockbuster Great God Almighty, Flex went on to leading roles in such classics as The Flex refused to allow stand-ins to perform his feats of strength, and finally pulled something on the set of the never-completed bowling epic The Longest Lane. Flex was unable to lift so much as a toothbrush thereafter and eventually dropped out of show business. However, his present life refutes the popular assumption that every hasbeen winds up unhappy. Flex is now working as a paid informer in Shipshewana, Indiana, where he lives with his wife, the former hoofer Milly Arkette, whom he jokingly refers to as "a vegetable." We asked him, "Do any of your fans recognize you on the street these days?" "No," quipped Flex, "not so much."