Washington: Behind the Scenes
The ambassador from Panama . . . reorganizing the government . . . preserving Main Street
1. Soft-selling the treaties
To hear some senators talk, it is the biggest moment and the most important fight in the United States Senate since President Woodrow Wilson's crusade to have the Versailles Treaty ratified. According to one congresswoman, the volume and ferocity of her mail on the subject is equalled only by that on the emotional issues of gun control and abortion. Even in the White House, where once there were confident predictions of an easy victory, it is now acknowledged that the battle over the Panama Canal treaties may become the most bruising foreign policy crisis of the Carter Administration.
In the midst of, and yet apart from, this drama of conscience and Constitution sits the Panamanian Embassy. Tucked away in a quiet, chic residential neighborhood around the corner from one of Washington's vast convention hotels, it is uncertain of its role in the great debate—concerned to provide facts in support of a historical matter of Panamanian national honor, eager to help President Carter win ratification, but worried that it will be accused of meddling in American political affairs and, in the process, hurt its own case.
Not that it has lacked outside suggestions for how to become involved. On the contrary, ever since the treaties were initialed in Panama last August, purveyors of American sales techniques have virtually laid siege to the Embassy, hinting at ways in which the Panamanian government might spend money to turn the tide of U. S. public opinion in its favor. One advertising agency proposed a nationwide blanket of billboards featuring the treaties' advantages. Others have offered to run ambitious opinion polls. A large firm in New York suggested that for a tidy million dollars, it could reach opinion leaders across the country with Panama's story. A free-lance designer proposed a modest series of full-page newspaper advertisements asking in big bold-face type, "Isn't it time for Uncle Sam to ante up? How would we like the Mississippi to be the canal of a foreign government?" (an approach considered indiscreet by the Panamanians, who do not believe that the United States should be portrayed as giving up something which, in the view of Panama, it never owned). Inevitably, the promoters with solid conservative ties come on the strongest, insisting they have more clout with the treaties' ardent opponents; for a price, they could be persuaded to try to turn their own folks around on the issue.
The Embassy is not buying. A subdued attitude is preferred by Ambassador Gabriel Lewis, who spends most of his time these days on a red hot-line telephone to Panama City, fretting, planning, joking, and speculating on the tense days ahead.
There is something incongruous about Lewis when he sits behind his desk in a three-piece suit, peering over the tiny black wire-rimmed halfglasses that are perched on his ample cheeks—with a photograph behind him of Brigadier General Omar Torrijos sitting in a field in army fatigues with a shotgun over his shoulder. Lewis is the first to tell you that he is no diplomat at all. Rotund and jolly, he is a wealthy capitalist (his fortune comes chiefly from paper manufacturing) and a friend of Torrijos, head of the Panamanian government since a coup d'etat in 1968. For several years, Lewis has played a quiet role in the development of the treaties; perhaps most important, many of the tense negotiating sessions took place in his secluded, plush home on Contadora Island off the Pacific Coast of Panama. Because of his ties with American businessmen and his winning way with politicians, he was sent to Washington by Torrijos last May to see what he could do to help.
Unheralded and virtually unnoticed by outside observers, Lewis met every day during the last stages of the negotiations with his American counterpart, William Jorden, the U. S. ambassador to Panama. Over drinks at the Embassy residence or lunch in a quiet restaurant, they worked out compromises that could be sent to the formal representatives for both sides. One Friday night, when the negotiations were deadlocked over the American demand for an exclusive option to build a new sea-level canal through Panama, Lewis called Jorden and the American negotiators, Ellsworth Bunker and Sol Linowitz, to his home; at the same time, he kept an open telephone line with Torrijos, who was in Bogota for a moralebuilding summit conference with other Latin American heads of state. Under Lewis's guidance, the various parties finally found a way out of the impasse at 12:30 A.M. Later on Saturday, Carter gave his personal approval to the wording.
Lewis is cautiously proud of his accomplishments so far. "Of course," he says, purring, "it is an honor to be present at the conclusion of a seventyyear process." And he takes great pleasure in his new rash of fan mail, such as one letter from a friend in the Senate who wrote, "For a guy who's not supposed to be a diplomat, you sure have come a long way."
If and when it seems helpful, Lewis says, he will travel to Capitol Hill to explain to senators how "we have been the victims of a historical misconception all along. ... I will show them documents, demonstrating that Panamanians began complaining about the [original] treaty back in 1903, the day after it was signed. . . . I will tell them about Torrijos and his laws to encourage private enterprise, and how no child in Panama is now more than half an hour's walk from a classroom." But no billboards.
2. Fixing up the government (again)
Mention the words "government reorganization" to most veterans on Capitol Hill or in the Washington bureaucracy, and they snicker. They have heard it all before. They remember Richard Nixon's grand design for streamlining the executive branch—the one that retained the departments of State, Justice, Defense, and Treasury, but lumped all the other Cabinet departments together into four new superagencies—and how it died from inattention in the midst of Watergate. Some even recall John F. Kennedy's ambitious plans, and how Congress slapped him with a legislative veto in 1962 when he first tried to create a Department of Urban Affairs.
WASHINGTON
It made nice campaign rhetoric when Jimmy Carter promised to cut the number of government departments from 1900 to 200; but, say the skeptics, it is foolish to believe that he or anyone else will be able to come anywhere near such an accomplishment. Some things never change in Washington, no matter who is President, and one of them is the bureaucracy's ability to resist reform.
Yet there is at least one man in town who takes the spirit, if not the exact numbers, of Carter's promise very seriously indeed. He is Richard A. Pettigrew of Miami, former speaker of the Florida House of Representatives, an early supporter of Carter in that critical primary election state, and now "assistant to the President for reorganization." Ensconced in a cavernous suite in the Executive Office Building next door to the White House, he is in charge of "public involvement" in the reorganization process, trying to insure that when the Administration begins sending its specific plans to Congress, they will be received with a minimum of fuss and filibuster. It is said that Pettigrew, forty-seven years old, was a placid fellow when he first came to Washington last spring for a stint of at least three years; but now he has the worried look of someone who has surveyed the scene and decided that on the whole he'd rather be in Tallahassee.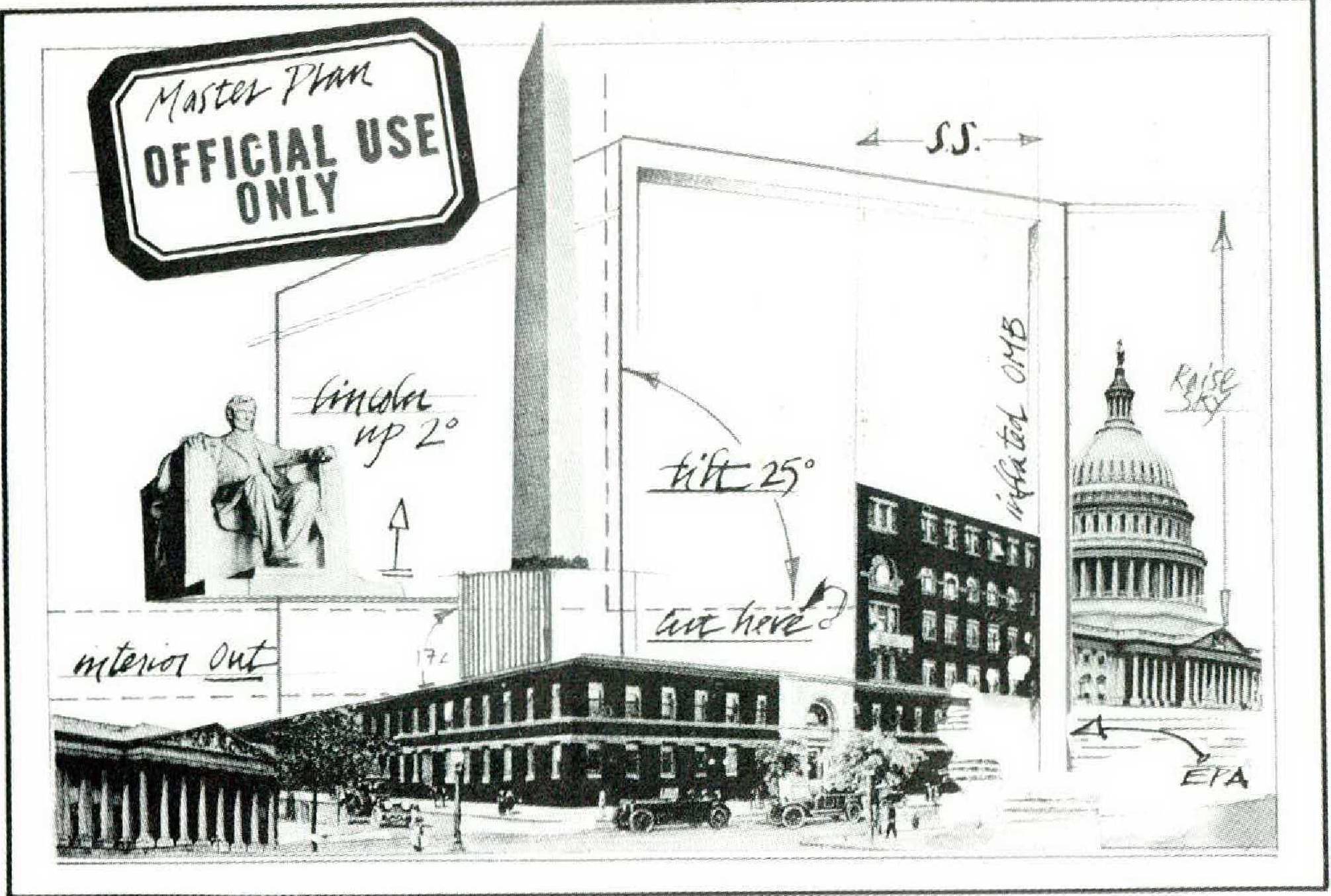 Part of Pettigrew's problem is that no matter how unhappy people profess to be with the federal government, each attempt to rearrange or consolidate any part of it stirs enormous opposition—from the government employees directly affected, the congressional committees that have developed cozy relationships with the agencies they supervise, the clients of particular programs, and myriad private interest groups.
Upwards of thirty formal reorganization studies are being done by the Office of Management and Budget in conjunction with the agencies under scrutiny. That is no different from past practice. Nor is there anything new or particularly inspiring about the elaborate flow charts that diagram the study teams and their responsibilities (making them look as if they could use a little reorganization and simplification themselves). The difference, explains Pettigrew, leaning forward and imploring a visitor to understand, is that major mistakes of the past will not be repeated: "There was an arrogant concept that you could do it all in-house and then spring it and ram it through [Congress]. . . . These will not be closely held, secret studies that are presented to the President without any prior exposure to competing interests."
How will the mistakes be avoided? With such devices as "public involvement standards," which Pettigrew peddles among the agencies and study teams. Hammered out over a period of months, the standards provide handy advice for insulated bureaucrats and overeager reformers. Among other things, they include such suggestions as "Approach all publics.. . . Relevant audiences include the Congress, interest groups, agency leadership, academic and other opinion leaders, media and the general public"; and "Build major public events into study process. . . . At the outset of the study process, teams should review with the public involvement staff the desirability of special outreach activities such as task forces and public hearings. "
Understandably, Pettigrew's efforts in this area have met with a certain initial resistance from some of the oldtimers. "I have to try to expand use of the standards," he says with a shrug, "without having the authority to mandate it."
The public involvement standards are not the only device used by Pettigrew. In June, he sent a "Dear Fellow Citizen" letter to 900 interest groups (and got it printed in the Congressional Record and Federal Register), explaining that Carter had directed his reorganization teams to "pursue a 'bottom-up' approach, looking at how government affects people directly and reexamining government structure and process accordingly." Along with it went a questionnaire seeking opinions on large issues: "Within the broad functional area of national security and international affairs, what problems, if any, do you see which should be reviewed by the President's Reorganization Project?" "Can you provide examples of overlap, duplication or conflict among regulations issued by government agencies? How might these be resolved?" And so on.
To be sure, all of this stimulates a certain number of guffaws from some people, including members of the reorganization squads who would like to wield their knives without worrying about politics. Yet Pettigrew has an important ally who thinks that the man from Florida is on the right track: Jimmy Carter. Every ten days or so, Pettigrew reports personally to the President on his efforts; sometimes he is joined by the executive committee of the reorganization effort, which includes Vice President Walter Mondale, Chairman Charles Schultze of the Council of Economic Advisers, and Chairman Alan Campbell of the Civil Service Commission.
WASHINGTON
In spite of White House support, the reorganization efforts have met with opposition on Capitol Hill. There was a nasty fight last winter over Carter's proposal that each of his specific plans automatically take effect within sixty days unless vetoed by the House or the Senate. Congressman Jack Brooks of Texas, chairman of the House Government Operations Committee, complained that in an era when Presidents had become notorious abusers of power, that was going too far. But Brooks failed to win significant compromises from the Administration, especially after Bert Lance, then riding high as Carter's reorganizer-in-chief, joined the battle. The only concessions in the reorganization bill that passed Congress were that a maximum of three plans could be pending at any time, and that each plan must deal with a single subject or government department.
It didn't take long for Carter's original goals to fade. Early in the year, the President ordered Cabinet members to make drastic cuts in the number of advisory committees working with each department, leaving perhaps one or two for every thirty that they inherited. When word of the official committee cuts finally came from OMB in August, some notorious examples, including the Board of Tea Experts and the Advisory Board on Hog Cholera Eradication, were eliminated, but the overall reduction was a mere 40 percent. The problem, said Carter's advisers, was that the rest of the committees had been found to be performing necessary functions.
The creation of a new Department of Energy was handled in separate, specific enabling legislation, so the first plan actually to emerge through the official procedure dealt with cutting the Executive Office of the President and the White House staff. It seemed to set a good example, by reducing the staff of the Executive Office by 15 percent, from 1712 to 1459, and doing away with such units as the Office of Drug Abuse Policy and the Office of Telecommunications Policy, which duplicated work done elsewhere. But then the environmentalists discovered that the plan would also move the Council on Environmental Quality out of the White House and merge it with the Environmental Protection Agency (its rival) or the Department of the Interior (its enemy). The environmentalists shrieked. The CEQ stayed.
It is that kind of shriek-and-response that Pettigrew hopes to predict and prevent in the dozens of reorganization plans yet to come. Accordingly, he sent another, simpler questionnaire to every member of the House and Senate and to the caseworkers on their staffs, to determine which federal programs they liked least and which parts of the bureaucracy were judged to be performing relatively well. The results of the survey are a sort of hit parade of federal agencies. Well ahead of the pack in the categories of "least efficient" and "least effective" was the Office of Workers' Compensation Programs in the Labor Department. The Social Security Administration was the runnerup in both instances and the clear leader in the category of "most confusing." Winning the vote for "most responsive," on the other hand, were the Veterans Administration, the Department of Defense, and the Passport Office of the State Department (all of which have well-developed liaison operations on Capitol Hill).
The complaints had a remarkably bipartisan cast. Senators Hubert Humphrey and Barry Goldwater, for example, presented almost identical lists. And most of the responders to Pettigrew's congressional survey addressed themselves less to the organization of the federal government than to the attitude of federal employees and the frustration citizens encounter in dealing with them. As Congressman Norman Dicks, Democrat of Washington, put it, "Every two years we run for re-election, therefore we are friendly and go out of our way to . . . get the job done as best we can. The bureaucrats, in general, are holier-than-thou and are not willing to go that extra, second effort to help individuals with personal problems. There is in many instances a lack of concern, compassion, and sometimes competence. The attitude that we are all public servants trying to unstick government machinery that becomes stuck is something to remember. We feel that we are here to help; it would be nice if that attitude prevailed off the Hill."
WASHINGTON
Similarly, much of the mail to Pettigrew's office from private citizens and government employees deals with problems that do not appear on organization charts or readily yield to study teams concerned with efficiency. One war veteran wrote pathetically of his frustrating—and unsuccessful—fouryear effort to collect a payment from the Cleveland branch of the Office of Workers' Compensation Programs for the loss of his leg. Predictably enough, he got back a form letter from Pettigrew, thanking him for his "recent suggestions regarding government reorganization" and assuring him that "study teams . . . have begun examining areas of federal government activity."
A few congressional Republicans, doubtful of the prospects for the reorganization effort, jumped at the opportunity and offered Pettigrew sarcastic answers to his questionnaire. "My question is, is this just more paperwork I'm filling out?" wrote Congressman William Cohen of Maine. Senator Carl Curtis of Nebraska, asked to list "those federal programs which are most confusing to your constituents," replied bluntly in his own handwriting, "My constituents are not confused. They know what Washington is doing to them."
3. In defense of Main Street
Washington is packed with pressure groups, both within the government and outside it; they tend to measure their progress and success on the basis of bills passed, agency decisions twisted their way, loopholes cut into the tax laws, or grants won to further their cause. While a new austerity and postWatergate skepticism toward special interests has put the squeeze on some, one group has been uniquely successful at the game. Its approach is low-key, its tone as respectable as the restored 160-year-old Federal town house on Lafayette Square—once the home of Commodore Stephen Decatur, the piratefighter—where it is based. There, amidst oriental rugs, heavy draperies, antique furniture, and fine paintings of old ships, lives the historical preservation lobby.
Chartered by Congress in 1949 as a private, nonprofit corporation, the National Trust for Historic Preservation was at first a chain of fashionable museums—homes of the wealthy and historic sites donated for safekeeping and display to the public, mostly along the East Coast. But some years back the board of the Trust, a high-powered, well-connected group, decided to expand the scope and the nature of its effort. The result has been to create something of a public service conglomerate.
Its "members," who contribute ten dollars a year in response to direct-mail solicitation, have grown in number from 12,293 in 1967, to 31,875 in 1972, to upwards of 120,000 today. More than 100 businesses, including such giants as IBM and Exxon, have become "corporate associates" by giving at least $1000 each, and federal agencies ranging from the Department of the Interior to the National Endowment for the Arts are in hot competition with private foundations to provide the Trust with hefty grants. There are now 350 members of the staff, distributed among the genteel headquarters in Washington and six regional offices, working with an annual budget of more than $7 million.
Perhaps the outpouring resulted from the Bicentennial spirit, the increasing desire of Americans to discover and protect their roots, a new surge of conservationist sentiment, or a general, unarticulated concern over the deterioration of the quality of life in the United States. Whatever the basis, the National Trust now finds itself with a leadership role in a popular cause. "A few years ago, when we went to a community, we were lucky if we saw the garden club," says James Biddle, the organization's president, who was once curator of the American wing of the Metropolitan Museum of Art in New York. "Now it's mandatory for the mayor and the city council to come to lunch and meet the Trust."
Mayors, city councilmen, and other municipal officials are actually likely to encounter representatives of the Trust in any number of ways. They may be covered by a statewide blitz, like the ones recently undertaken in Montana and New Mexico, in which board members and alumni of the Trust's preservation efforts spend several days visiting one town after another and discussing means of reclaiming the past. They might have been invited to participate in the "preservation clinic" sponsored by the Oklahoma City regional office. Frank Gilbert, director of landmarks and preservation law for the Trust, may have testified on behalf of a new preservationist city ordinance, or arranged for the filing of an amicus curiae brief, as he did in the Connecticut Supreme Court in connection with a controversy involving the Historic District Commission of the City of Norwich. Or the Trust's "Endangered Buildings Fund" might have come to the rescue of a historic structure when all other hopes had failed. (That was the case recently in St. Louis, where the city planned to demolish an architectural landmark designed by Louis Sullivan and Dankmar Adler and replace it with a parking lot; the Trust stepped in, took an option to buy it, and then convinced the State of Missouri to convert it into an office building.)
WASHINGTON
One of the Trust's most appealing efforts to reach out is the "Main Street Project," launched last year by the Chicago regional office as a means of demonstrating that there is much worth preserving in small-town America, that a community need not have the reputation of Savannah or Charleston in order to glorify its past. Sixty-nine towns in ten midwestern states submitted their plans for revival and restoration to the competition. The winners— Galesburg, Illinois (population 37,100), Madison, Indiana (population 13,600), and Hot Springs, South Dakota (population 5000)—will each receive from the Trust free consultation and advice on winning grants to assist in the preservation of its own unique architectural and physical heritage. The Trust intends that these towns shall then become demonstration communities to be emulated elsewhere.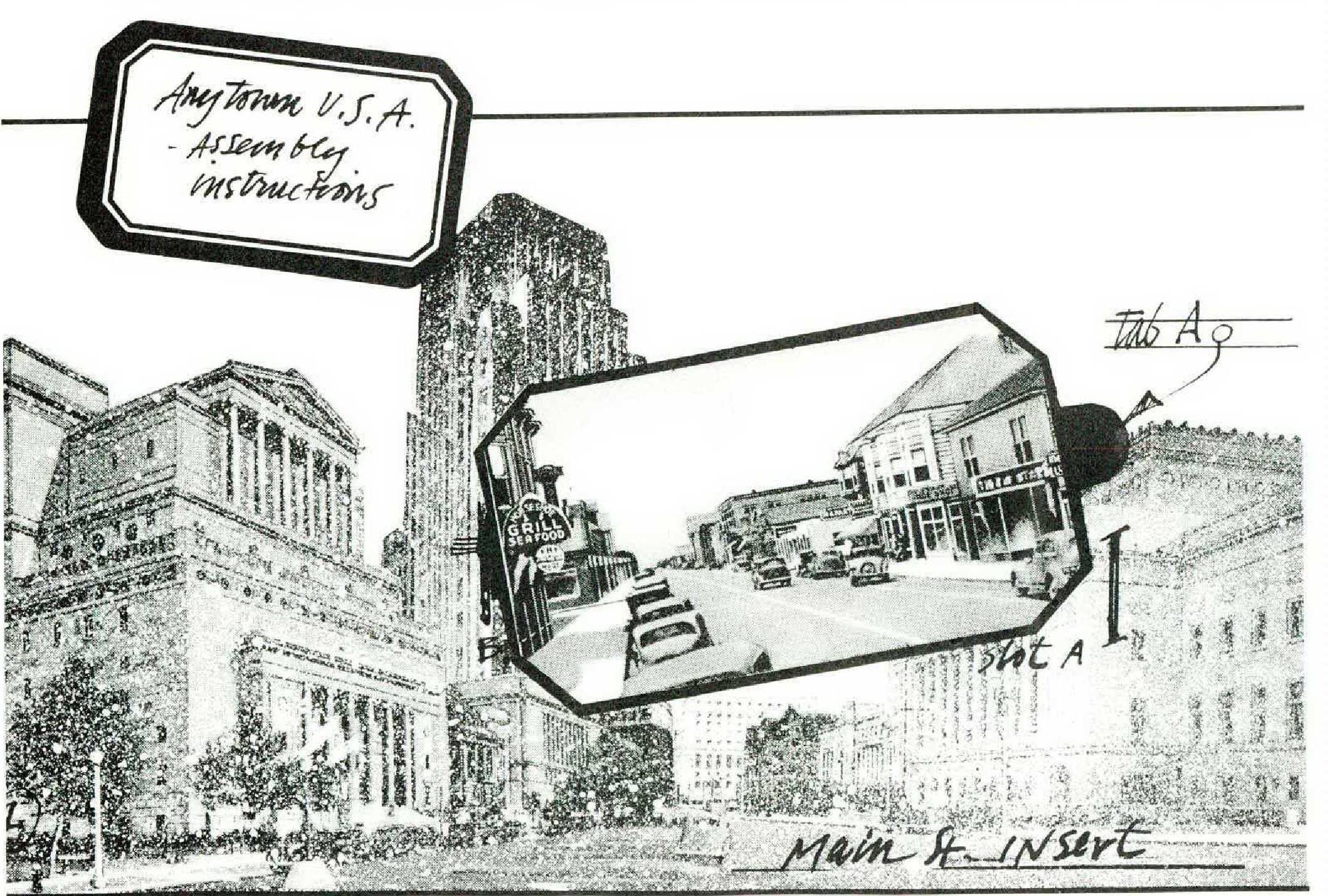 In part, the Trust and cooperating local governments are the beneficiaries of the decline of urban renewal, which has failed in one city after another. Indeed, one of the organization's most important symbolic achievements was to obtain a grant of what might be called guilt money from the Department of Housing and Urban Development, when HUD was in the midst of re-examining the ambitious urban renewal policies of the 1960s. Yet Biddle insists that the support for preservation is no passing fancy. "The cultural history of one's country is not a fad," he says.
There are, in fact, some convenient new rationales for the Trust's work. The energy crisis, for example: the Trust's studies have shown that, on the average, fewer of the country's precious resources are consumed in the restoration and reuse of an old structure than in the construction of a new one. And chambers of commerce have caught on to the fact that historic preservation can be good for business, a clever way to put a fading old downtown area into a position to compete with new, distinctly unhistoric shopping centers. The Trust now publishes and sells a 164-page volume, based on a conference it sponsored in Seattle two years ago, entitled "Economic Benefits of Preserving Old Buildings."
Still, there are problems and frustrations inherent in such a noble crusade. "We have to fight constantly," says Biddle with a peevish frown, "against the desire to make a lovely 1890s town look like a seventeenth-century New England village." Marcia Axtmann Smith, a spokeswoman for the Trust, complains that for many small-town businessmen, particularly those who run banks, historic preservation simply means installing a typical "colonial" façade, even over a vintage nineteenthcentury cast-iron front which is itself of great historic value. And Biddle adds, with patrician annoyance, that many local authorities are reluctant to profit from the similar experiences of others. "Too often people feel they are reinventing the wheel," he jokes.
The Trust has recently arrived at what it calls "the last frontier," the large warehouses and eccentric office buildings of the early 1900s that are difficult to preserve because townspeople have not yet come to consider them quaint and interesting, and because it can be difficult to find "adaptive uses" for them. But larger questions loom. How much is eventually to be preserved? As the Trust has already discovered in Montana and other states, there is a certain logical inconsistency to the meticulous preservation of a ghost town from old mining days if ongoing decay and emptiness are essential parts of its character. And at what point will the Trust advise a community not to destroy an automobile junkyard or wipe out a strip of fast-food joints, since they too represent a slice of American life and times?
-SANFORD J. UNGAR