Sleep with your Plates!
Afraid someone's going to steal the family china while you're trying to catch some shuteye? Cheer up! Ingenious plate cushions make it possible for you to sleep comfortably with a complete setting for six.
(3567-P)....................$24.50
Burglar-Proof Lock
No more keys to misplace. Just slip "hook" in "eye" and stop worrying. Rugged metal construction.
(5397-L).................$2.75
Pix of the Kids
We searched the country for the cutest, most adorable children with the greatest potential and the brightest futures and put their photographs in sturdy brass frames. Set of four is the perfect gift for that childless couple down the street. Comes complete with darling anecdotes on back of each picture. (6483-K)................$19.95

Middle Eastern Caftan
For that exotic look when it's just you and hubby! Ever stylish in bulletproof kapok fiberfill. Look like a chairperson! (4578-C)...........$27.50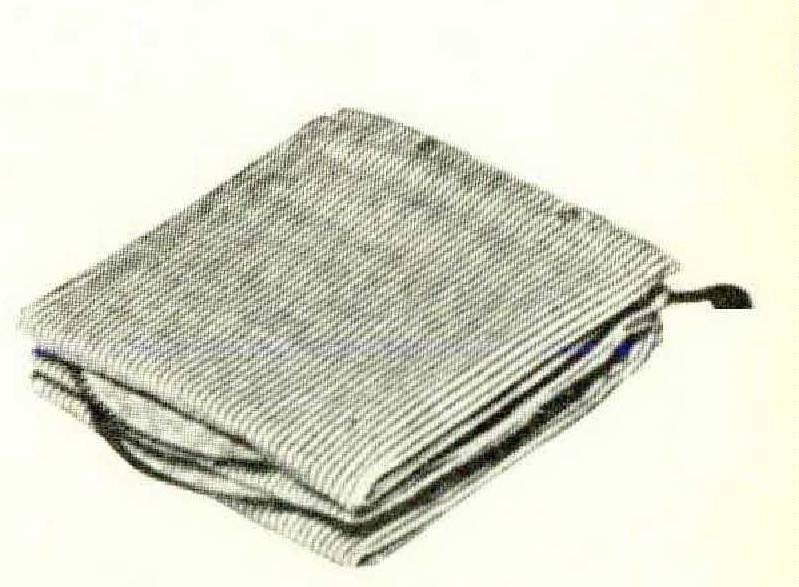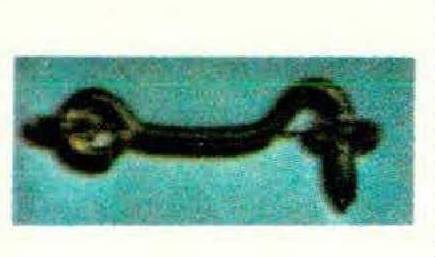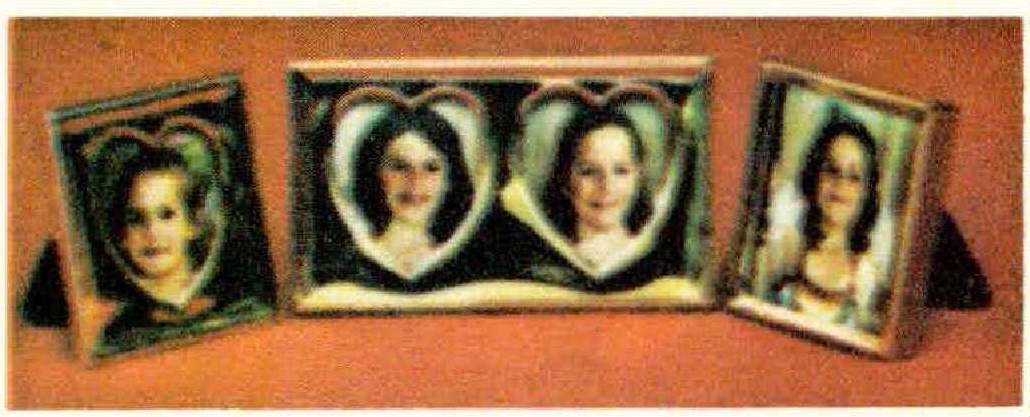 Clam Circuit Breaker
Your "mate" will really "dig" this! Circuit breaker in shape of a quahog! Not only real safety-firster, but perfect touch for deck or den!
(5976-C)......$7.45
Trick Stool
We don't usually go for practical joke items, but this one's been such a howl around the office that we just had to let you in on it. Trick stool looks real, complete with embarrassing work-ethic poem decal on colonial pine top, but wait until somebody tries standing on it and its legs collapse, tipping victim sideways! An irresistible side-splitter!
(1634-T).......$55.00
Girl in Girdle!
This has been a popular favorite ever since we opened for business 150 years ago. A real girl in a midriff-trimming imported snuggie will appear (skis optional) for brief periods. Great for that upcoming Grange get-together. Wholesome family upbringing, pleasant conversationalist.
(6734-G).........$85.98
Say, are you having a wonderful time browsing through our "country store"? We bet you are. But don't be stingy—come on, why not share it with a friend? That's the ticket!
Leaf Waterer
You'll wonder how you got along without it! Portable! Comes in avocado, russet, and cadmium yellow with handy instruction booklet for beginners. (Specify color.) 3966-L)........$5.98
Antique Truss!
Perfect for that rec room mantle—a truss like your grandfather used to wear. Delightful as planters. We got our consignment from a razed Teamster rest home, so order now—our supply is limited! No two alike!
(6322-T)......$14.50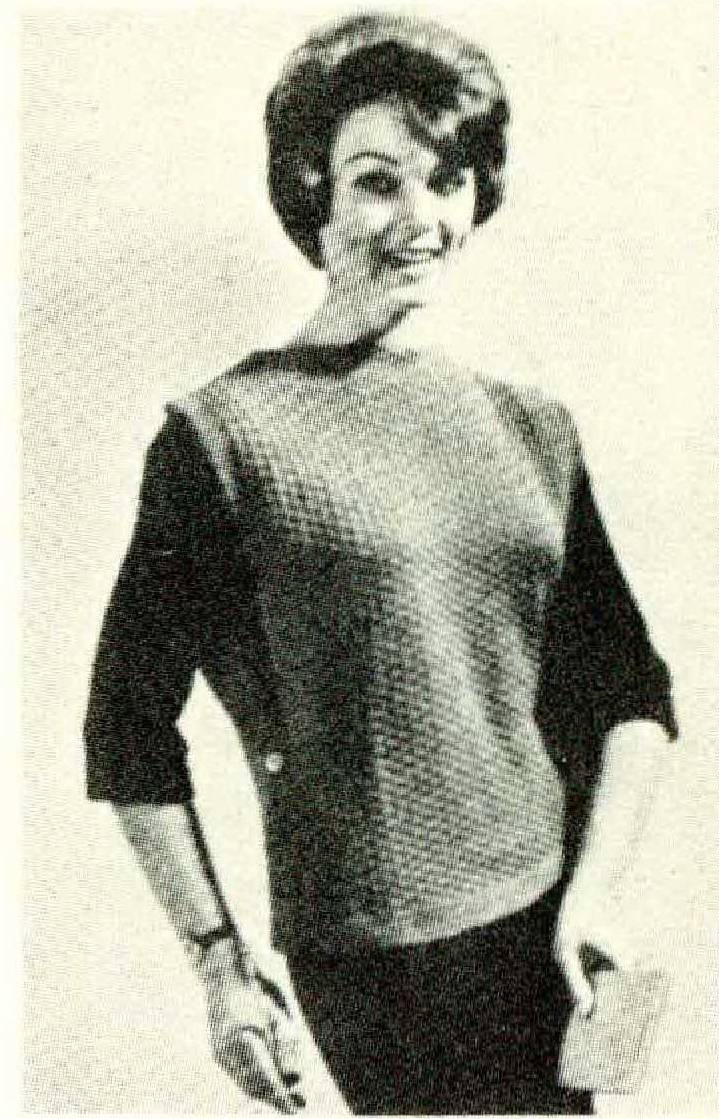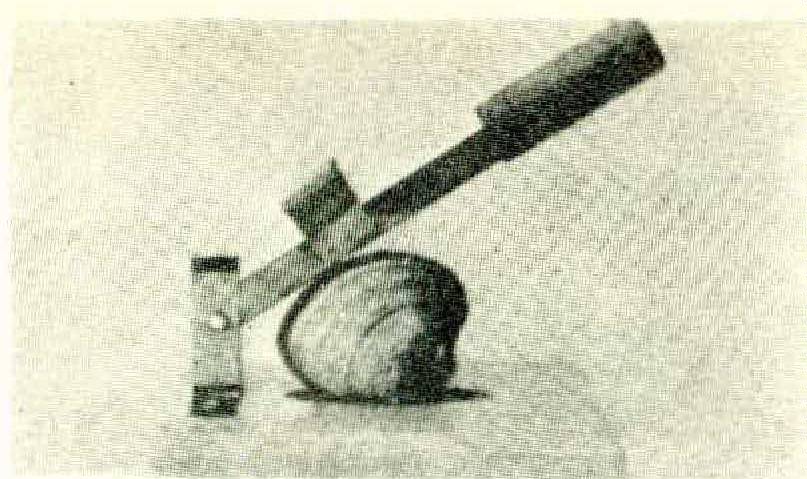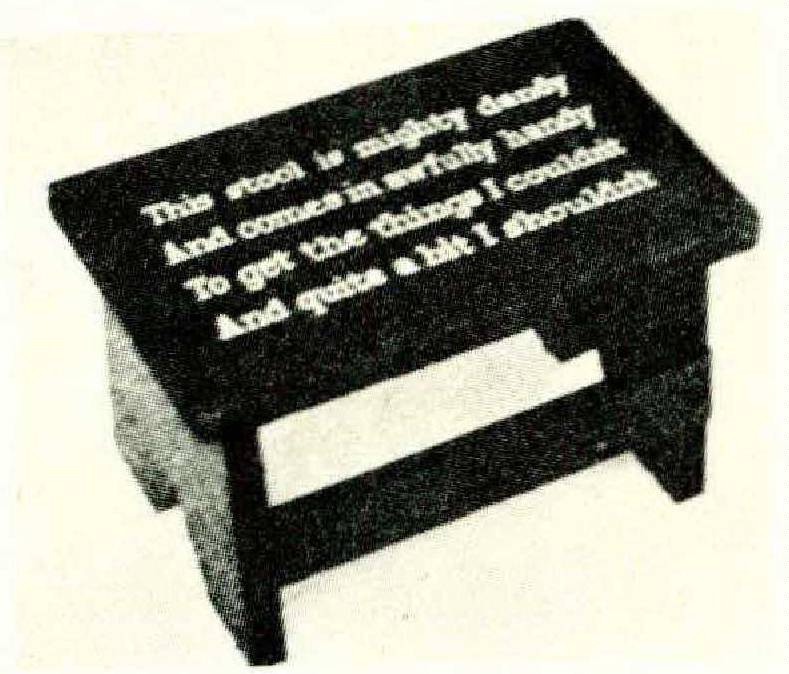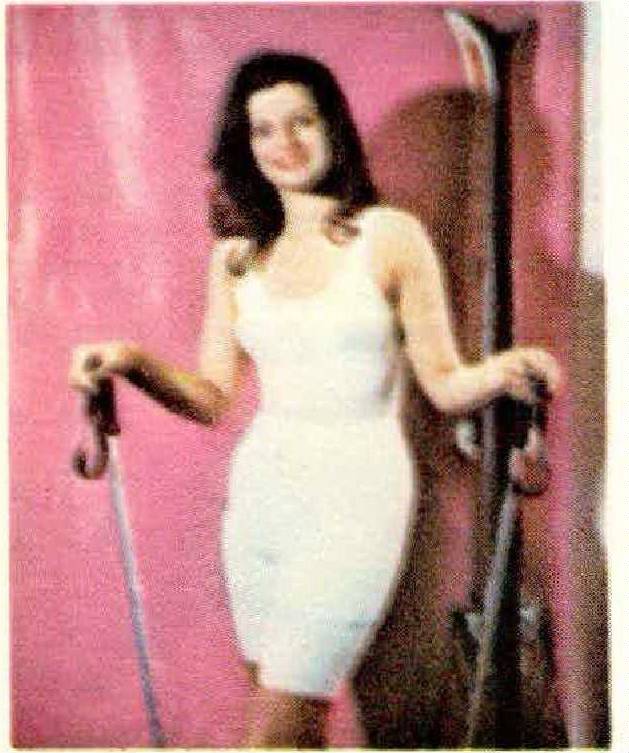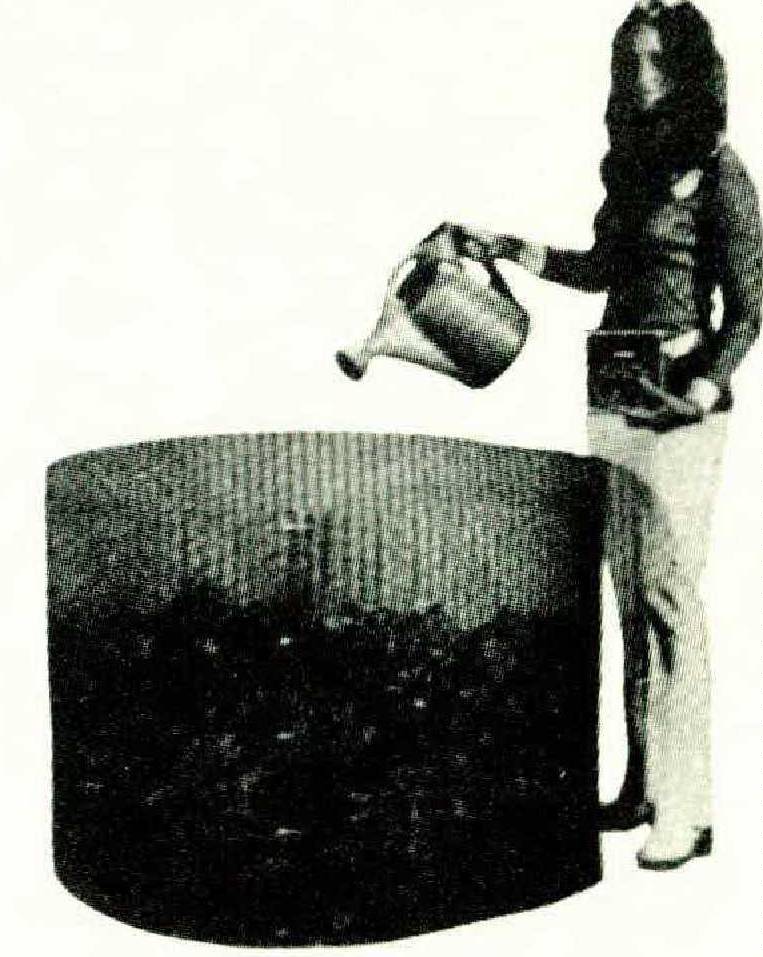 Discount Socks
Buy socks by the dozen! For limited time only we offer these minor-defect factory seconds.
(5665-S)......$1.00 per pair
Smoker's Rest
Here's the ultimate gift for that smoker in your family! A potty in the shape of an ashtray! Comes complete with plumbing hookup and hidden, surprise flush lever. This ought to get the party time ball rolling! A real conversation piece!
(9056-S)........$257.50
Your Own Leaves
For you transplanted New Englanders living in arid locales, here's the perfect reminder of home. Scatter leaves any time you like and rake 'em up. Wonderful family fun. Promotes togetherness. Bushel of leaves is lifelike, washable. (Rakes not included.)
(4756-L)...................$17.56
This Tool Does It All!
A million uses! Two ends! A time and money saver.
(7856-T)................$4.98
At Last!
Just in time for the Bicentennial—a colonial-style intravenous feeding kit from the famed Windfall Collection. No more slick, antiseptic hospital rigs to clash with your sickroom decor. Iron scroll hanger and hand-blown intravenous bottle will delight that ailing oldster.
(2536-K).................$56.50
New Shoe
New from Sweden—revolutionary new shoe designed to give maximum support and keep maximum track of shoe size all at once. Clever "vise-tite" heel and toe clamps keep shoe secure. A must for your next constitutional. Comes with thorough, puzzling instruction leaflet. Fits all sizes!
(6584-S)...................$37.95 per pair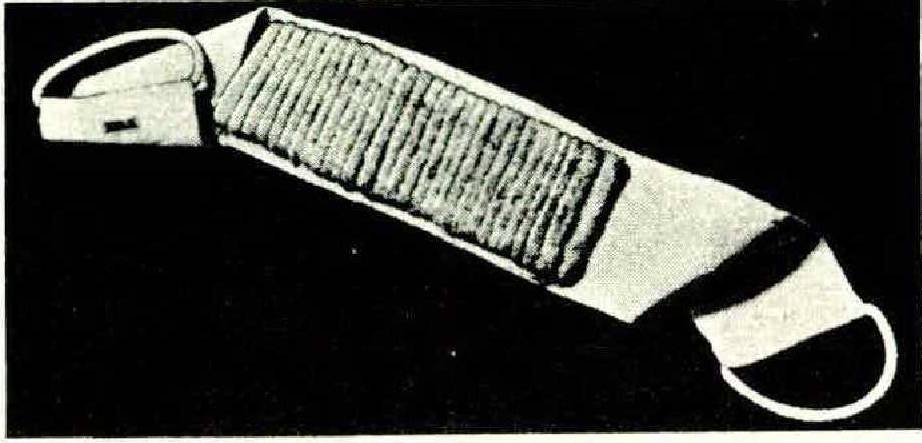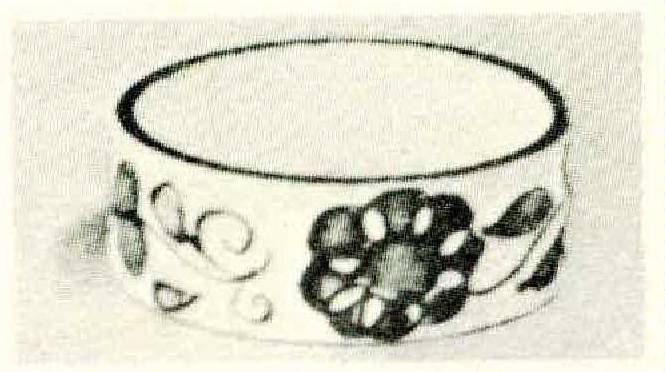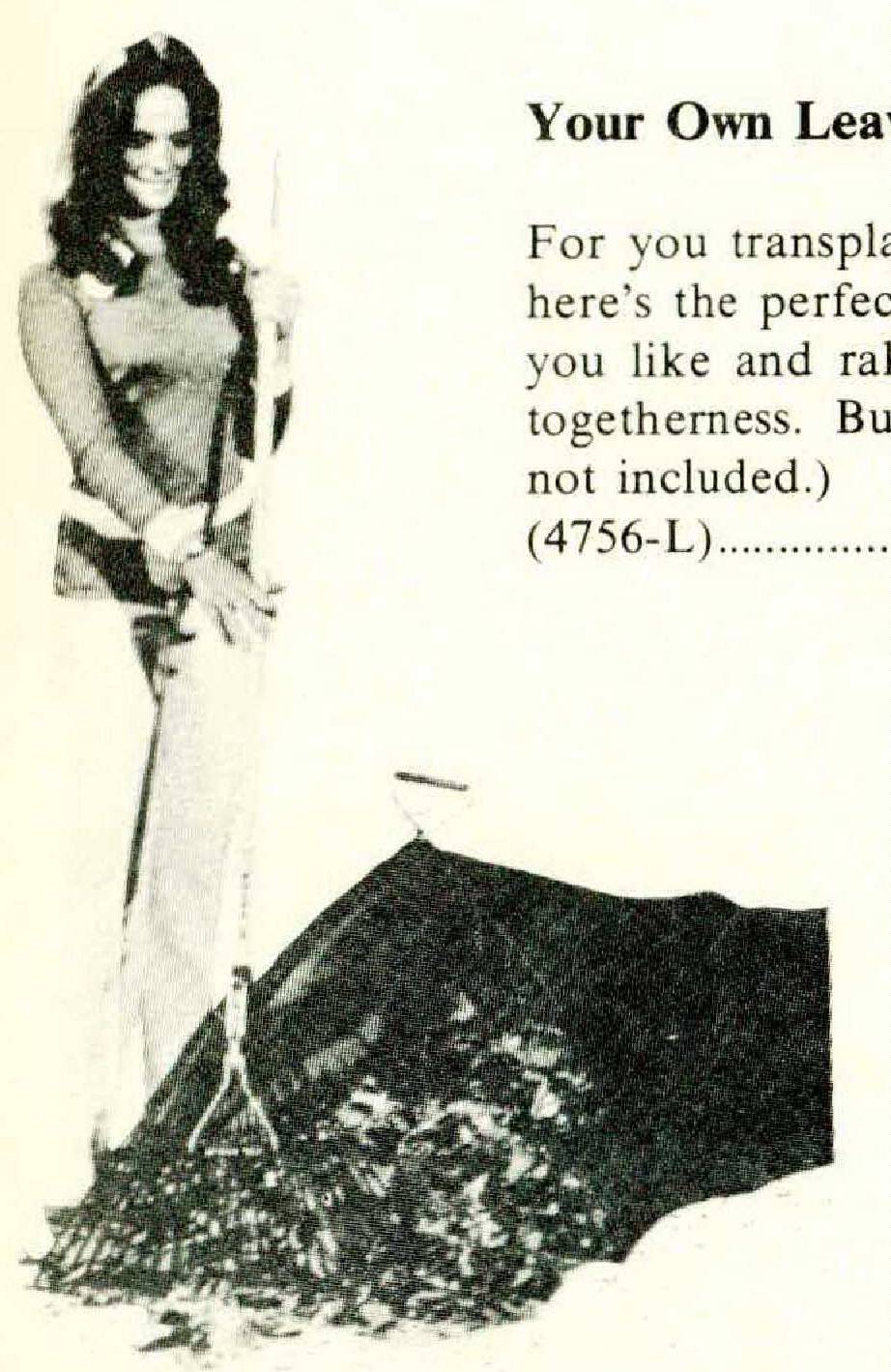 Turn Beans Into Cash
And that ain't chicken feed! Mysterious jar turns common black beans into hard cash. A real inflation fighter! One of our hottest selling items!
(1439-B)...............$1.20
Perky Face
This sweetheart is mounted on a grained, wood-tone base. Perky Face is guaranteed to brighten up those rainy afternoons. Mouth may be pried open to hold keys, cigarettes, bric-a-brac, etc. (Muffler extra.)
(5473-P)......$8.90