Poetry: All the Young Dudes
In THE AMERICAN POETRY ANTHOLOGY (Westview Press, $14.75; paper, Avon/Equinox, $5.95) Daniel Halpern, a young poet and editor, has assembled a sampler of work by his contemporaries—poets under forty. "Under forty" may not define youth in brides, ballplayers, or mathematicians, but for poets the category makes some sense. You notice at once, reading this anthology, that its collective voice (for better and for worse) sounds authentically young, distinct from that of the generation that has only recently crossed into middle age.
Seventy-six poets appear in The American Poetry Anthology. How representative a group are they? My friend, the poet-who-has-just-turned-forty, riffled through the contents pages and said ruefully. "Yeah, all the young dudes are here."I'm an innocent about the politics of poetry, but it seems clear that Halpern has included a diversity of poets and that no group has been systematically excluded, with the possible exception of those who specialize in found verse and concrete poetry. Any occasional reader of poetry could suggest some additional names: in my case, Fanny Howe, Katha Pollitt, and Paul Hannigan. And of course this anthology shouldn't be read without one obvious reservation in the back of one's mind: no poet is more likely to elude an anthologist's net than the true original. (By way of justifying the intrinsic importance of his poets, beyond their role as members of the new generation, Halpern quotes Robert Frost: "All poets I have ever heard of struck their note long before forty . . . The statistics are all in favor of their being as good and lyric as they will ever be." But like most Frostian remarks this one carries an edge. Frost struck his own note before forty, but his first book didn't appear in the United States until he was almost forty-one. Were he thirty today, it's not at all certain that Halpern would find him.)
Even if it can be taken on faith that some poets are missing who would be most worth finding, the Halpern anthology serves as an instructive and entertaining guide to contemporary poetry. For his part Halpern is exuberant about the state of the art: "Everywhere one looks, there is excitement over the proliferation of poets and poetry." This is an interesting bit of hyperbole. In fact, you can look most places in American culture and not see any poetry, let alone am "excitement" over it. But on the other hand, there is a remarkable abundance of young poets. To find his seventy-six voices, Halpern solicited work from a group twice that size, all more or less established poets. He plausibly claims that "there has never been such wide-ranging interest in poetry creative writing workshops have sprung up overnight around the country; thousands of new magazines are now in existence, with as many poets supplying their material."
There is something paradoxical, though, in this situation. If the country is experiencing an unprecedented interest in poetry, the phenomenon is rather tightly inscribed: highly institutionalized, for one thing centered about English departments and "workshops." There really may be "thousands of new magazines" with thousands of contributors, but how many readers are there? The "wide-ranging" interest in poetry may be limited mostly to poets. Books of poetry still sell miserably: even poets don't buy them; if only they did, a publisher friend of mine said, it might be possible at least to break even on the books.
The United States at the moment lacks a public poet. (How many doorbells would a pollster have to ring before he found someone who could name any living American poet?) In the lifetime of most of the young poets in the Halpern anthology, the ranks of important poets have been decimated: Eliot, Auden, Frost, Stevens, Williams, Berryman, Roethke, Pound. Although there are a number of distinguished poets in their forties and fifties, no one. Lowell included, exercises any hold over the imagination of a wide public. This situation must make things somewhat odd for younger poets: as if they were the children of ineffectual parents, parents who offer unclear lessons, who inspire neither rebellion nor emulation.
Conceivably this accounts for one of the dominant notes of the Halpern anthology: a not very attractive form of youthfulness, an atmosphere of prolonged adolescence. Many poets here seem to rebel without apparent purpose against metrical form. "I was just sitting here at my desk quietly reading and. I thought, minding my own business, when I came upon an article. . . ." So begins a "poem" by Michael Benedikt, which goes on for another couple of hundred words to ruminate on the body's cells and how they die and are replaced. If this were interesting prose I'd feel less cheated. But Benedikt simply adopts the lackadaisical voice to mock traditional notions about the sacredness of life. It's facile, affectedly despairing stuff. Benedikt is thirty-eight, but he does a remarkable imitation of being eighteen. A poem by Michael Dennis Browne is called "Paranoia." At least three poems by other poets might have used the same title: another unwinning habit of many of these poets is frequent fond contemplations of neurotic behavior as an emblem of sensitivity.
Not enough of the poems in this collection appear to proceed from experience that matters to the poet. You can sense a hunger for authenticity in biographical notes: "Marvin Bell, born in New York City, grew up among potato farmers, duck farmers, and fishermen in Center Moriches. . . ." And in titles: "These Obituaries of Rattlesnakes Being Eaten by the Hogs." However, that poem, by Roger Weingarten, is a lustily written account of a day in the life of a veterinarian, and better than its title would lead you to expect.
The poems I've mentioned so far are all by men; several of the women in this collection share a voice distinct from that of their male counterparts— more sure of itself, though often without much objective reason for its confidence. Sweet, vulgar Erica Jong is here: "Beware of the man who denounces women writers; his penis is tins & cannot spell." Marilyn Hacker loves to love: "I'll make a song/on your neck-cords"; Kathleen Eraser has learned to live with her less-than-satisfying legs, in a "Poem in Which Mv Legs Are Accepted."
For most of the poets in this collection, men or women, subtlety is not a strong suit.
A book such as this one inevitably inspires generalizations, but they inevitably matter less than those fragments of evidence that contradict them: a few good poems. I encountered for the first time a poet of considerable reputation: Charles Simic, a minimalist by nature, whose habit is to pick some very ordinary item and invest it with symbolism. If he were a cook, he'd love to boil bones, and he'd make fine soup. In a poem called "Bestiary for the Fingers of My Right Hand,"Simic finds the contrarieties of personality represented in the humble shapes of thumb and ring finger, etc.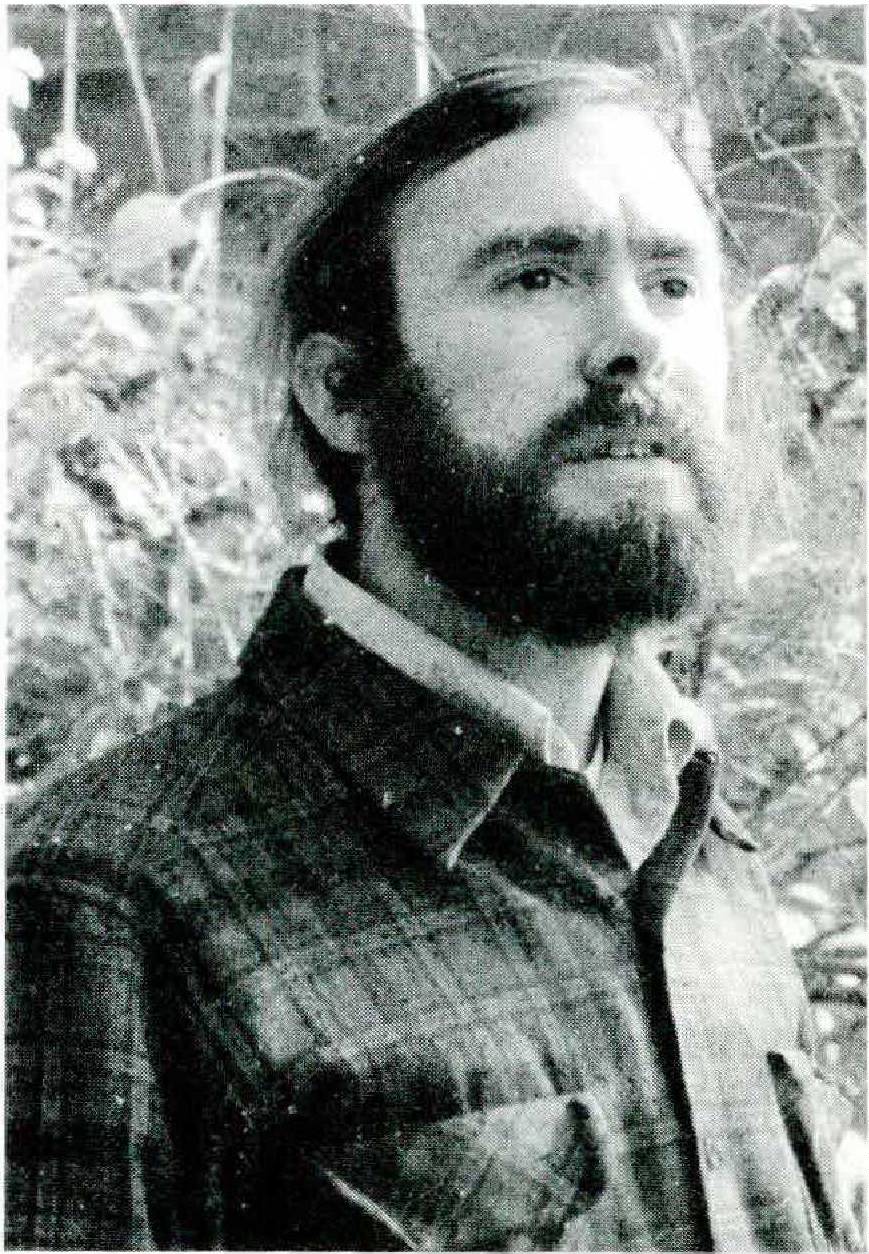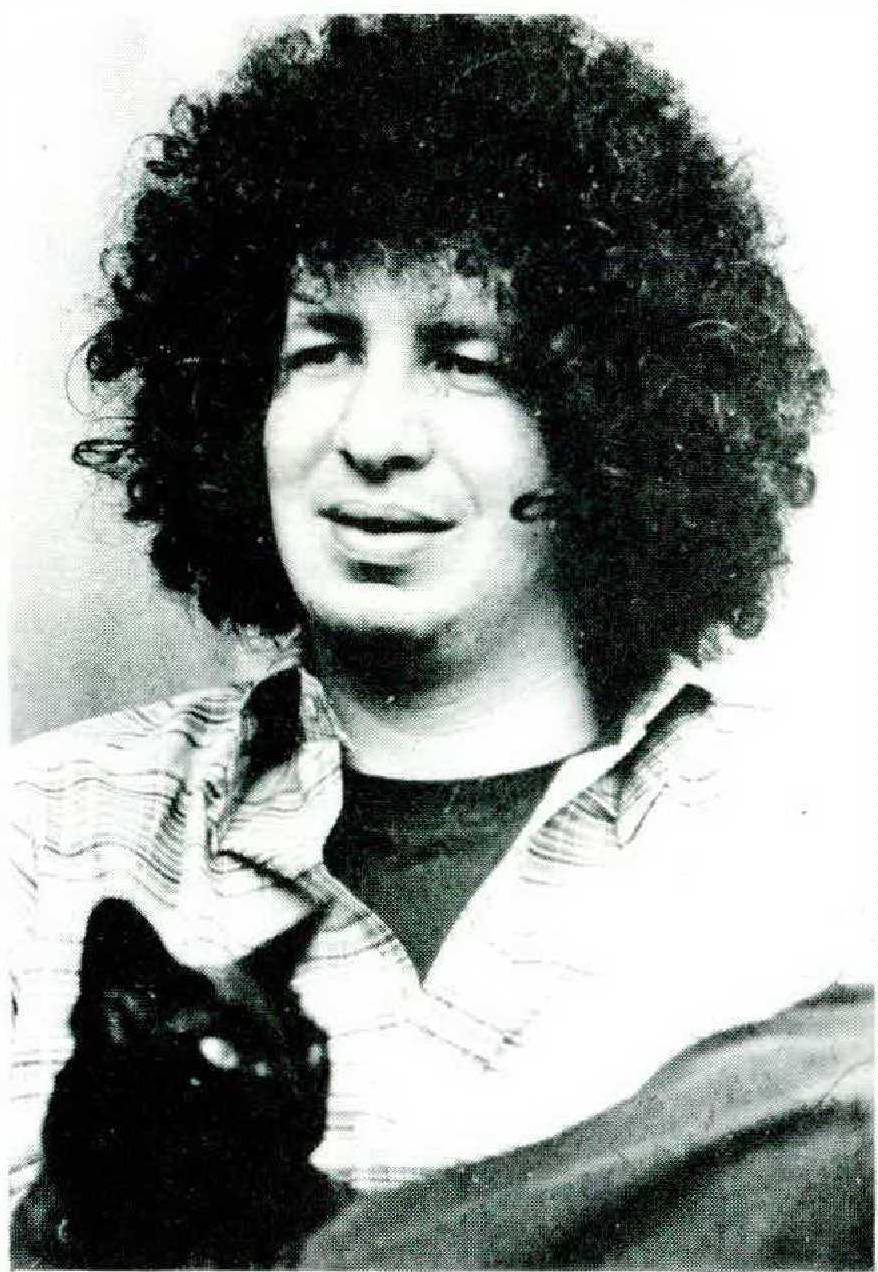 The fourth is mystery.
Sometimes as my hand
Rests on the table
He jumps by himself
As though someone called his name.
After each bone, finger,
I come to him, troubled.
I liked the wit of a young poet named Susan Feldman, particularly a poem told in the voice of a woman greeting her lover, who has strayed, and implicitly chiding him for assuming she has been faithful: "A path of hairpins, gentle arrows, leads to my room."And there are accomplished pieces of work by some better-known poets: Louise Glück, James Tale, Diane Wakoski.
Sometimes you don't know what you want until you get it: two poets in this anthology speak with an intensity that caught me by surprise. One of them is Carolyn Forché, this year's Yale Younger Poet, whose book Gathering the Tribes will appear in April. She is only twenty-live. In the Halpern anthology, adjoining poems of hers recount episodes of lovemaking, the first heterosexual, the second homosexual. The first is uncomplicated, but strong and telling: "You want to know what I know? / Your own hands are lying." The second, called "Kalaloch,"is much more complex, distinguished despite some brutal diction—by its sustained and supple imagery. Two women camp on an isolated beach. They are sexually drawn to one another, and the poem for most of its length is tense with the imminence of the encounter that finally occurs. Much of the poem's effort goes toward rendering the natural setting. All the light of this seascape is refracted through the narrator's emotions, and so the most ordinary items—gulls, for instance can be seen freshly, and invested with meaning:
Their pained wings held,
they bit water quick, lifted.
Their looping eves continually
measure the distance from us,
bare women who do not touch.
When the physical moment happens it is described sparely, candidly, in a halfdefiant, half-plaintive way, and its directness seems wholly deserved:
With her palms she
spread my calves, she
moved my heels from each other.
A woman's mouth is
not different, . . .
Perhaps the most mature (and most promising) voice in The American Poetry Anthology belongs to thirty-fouryear-old Robert Hass, who is also, as it happens, a Yale Younger Poet. His book Field Guide was published in 1973. Hass too can mix stark language and delicate feeling, as in the poem "Against Botticelli." describing privacy following a sexual encounter:
. . . The man is past sadness, though his eyes are wet. He is learning about gratitude,
how final it is, as if the grace in Botticelli's Primavera,
the one with sad eyes who represents pleasure,
had a canvas to herself, entirely to herself.
The toughness and wisdom of these lines inform much of Hass's work. Another of his poems, "Song to Survive the Summer," grows anecdotally toward an elegant consideration of a subject not favored by most of the poets in this anthology. The subject is death:
. . . It is every
thing touched casually,
lovers, the images
of saviours, books, the coin
I carried in my pocket
till it shone, it is
all things lustered
by the steady thoughtlessness
of human use.
—Richard Todd