1. The Reaganites
Back in the torrid summer of 1975, Jim Lake recalls, when he and a tiny band of Ronald Reagan devotees (four, to be exact, including a secretary) opened the Washington headquarters of Citizens for Reagan, "evervbody was saying that we were a bunch of foolhardy nice, guys . . . nice dummies." Zealots on hehalf of a cause that was lost before it was launched. While the President Ford Committee was off to a dramatic start, raising $600,000 on behalf of its candidate almost overnight, the Reagan people initially had trouble pulling together enough money to open their little downtown office. It was not easy to solicit contributions in the name of a man who would not even commit himself to seeking the Republican presidential nomination.
Lake, a thirty-eight-year-old man from Bakersfield, California, had given up a good job in the U.S. Department of Agriculture to work for Reagan as director of the State of California's Washington office, largely on the basis of his faith in the Governor's eventual presidential prospects. When Reagan left office in January, 1975, Lake started a political consulting firm and kept himself on the back burner in Washington. In the early days of Citizens for Reagan, he often wondered if anything would ever come of such a bootstrap operation.
At the time David Keene joined up on Labor Day' things were looking only slightly better; the way he calculated the odds. Reagan had perhaps a 25 percent chance of winning the GOP nomination in Kansas City in 1976. But Keene, at thirty-one' was accustomed to being in political minorities, and controversial ones at that. A former national president of Young Americans for Freedom, he had worked as a "political man" on the staff of Vice President Spiro T. Agnew and then for Conservative Senator James L. Buckley of New York.
Me had been on hand when conservative Republicans held a retreat in St. Michaels' Maryland, in February, 1975' to talk about the possible need for a "third force" to advance their ideas nationally; but he had argued against a third party, insisting that as the base of the Republican party shifts from the Northeast and the upper Midwest to the South and the West, conservative forces will gain more influence in party structures and councils. He is a calm and true believer.
By Thanksgiving there had been an extraordinary transformation in spirit and circumstances. Reagan's itinerant declaration of his candidacy -a carefully orchestrated blitz through Washington, Miami' Charlotte' North Carolina, Manchester' New Hampshire, and Chicagohad gone very well indeed; the Washington segment of it was the first such event to be carried live on all three television networks since Nelson Rockefeller declared his candidacy in 1968. An ongoing direct mail solicitation produced a torrent of smalland medium-sized campaign contributions (which, unlike Ford's early larger ones, fully qualify for federal matching funds); on the day after Thanksgiving alone, volunteers at Reagan headquarters opened envelopes containing about $98,000 in donations. The atmosphere in the once somber Citizens for Reagan office was electric. Phone lines were invariably clogged; adding machines worked overtime; and the walls were covered with posters that showed Reagan beaming his movie-star smile from behind a microphone or clutching his attractive wife' Nancy, to his side. It was perhaps an accident of poor timing and unfortunate expression that Roman Hruska's recent reputation was shaped substantially when, during the bitter debate in 1970 over the nomination of G. Harrold Carswell to the Supreme Court, the senator reacted to the criticism that Richard Nixon was appointing mediocre Justices by asserting that "there are lots of mediocre judges and people and lawyers. They're entitled to a little representation, aren't they?" Hruska is, in reality, not a buffoon at all' but a senator's senator, as clubby a member of the club as anyone, a man rather well liked by many of his peers. If Hugh Scott had not gotten in his way' Hruska might have become the Senate's Republican leader, a position for which he had been singled out by his mentor, Everett Dirksen. (There are those who contend that Hruska's well-cultivated, stilted, staccato' and occasionally blustery style of speech is an effort, conscious or unconscious, to imitate Dirksen, But when, in recounting an anecdote about his late friend' Hruska does a remarkably apt impersonation of Dirksen, it becomes clear that he recognizes the difference. His remarks are also often peppered with newfangled terms, such as "stuff" and "cannot hack it," that would not have suited Dirksen's style.)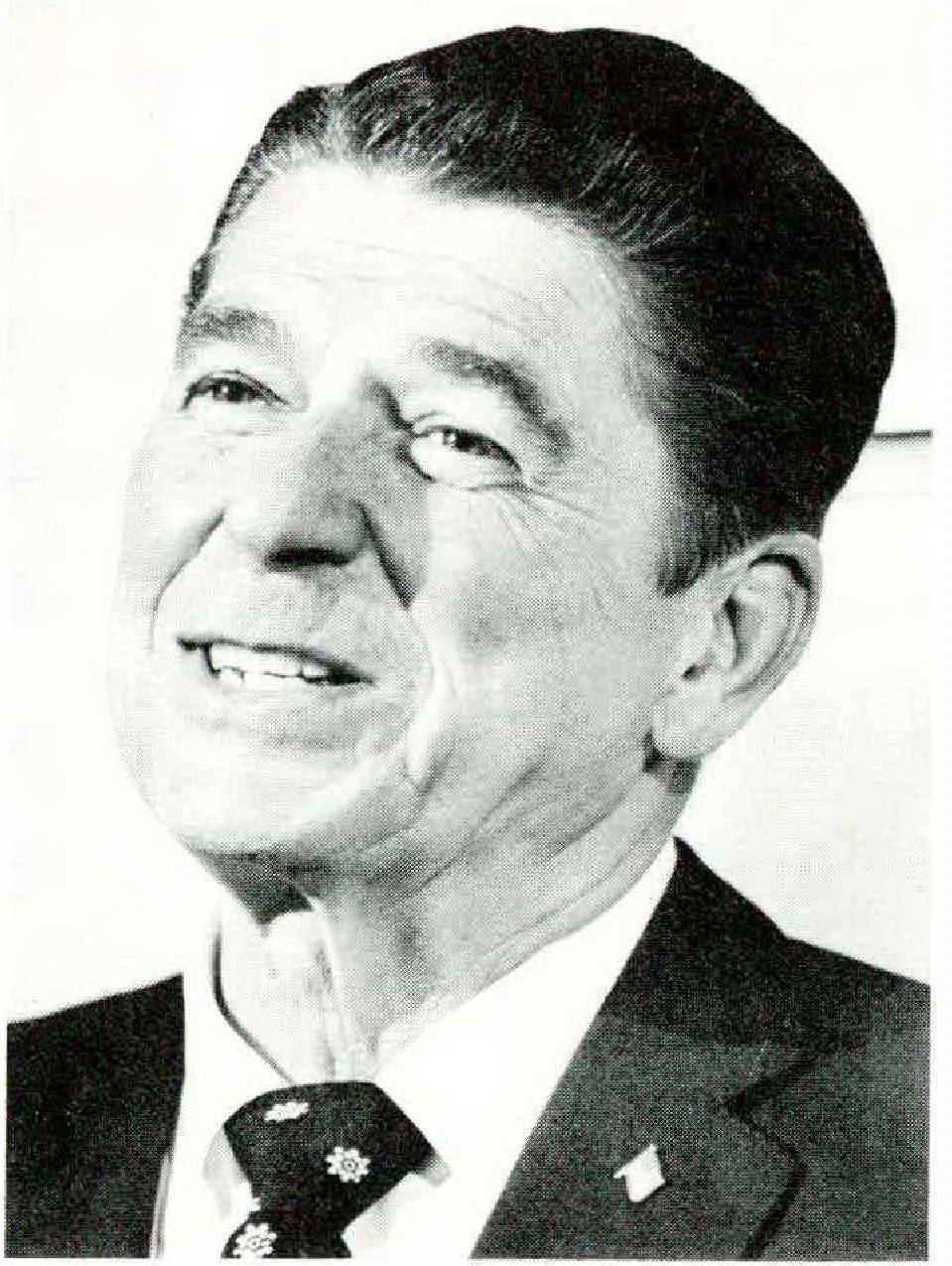 Jim Lake was coordinating the effort in New England, setting up town-meeting-style appearances around New Hampshire in which Reagan would field questions on any subject and wondering what to do in Massachusetts. David Keene, planning southern strategy, studied a map of Florida with the concentrations and factions of Republicans clearly delineated (around St. Petersburg, for example, most Republicans have come from the Midwest and still have midwestern political attitudes), and looked ahead to North Carolina, a state that both Gerald Ford and Ronald Reagan consider important in the preconvention campaign. By late fall' Keene, proudly sporting an RR pin in his lapel, was willing to advance Reagan's odds for the nomination to 40 percent, and professed to feel more optimistic all the time.
Most of all, the Reagan crusade seemed to have crossed the line in the public mind from zealotry to respectability. The eastern news media were treating Reagan as a serious candidate. His coverage was expanding—so much, in fact, that his every remark, whether about welfare or the United Nations votes on Zionism, was being reported. Republican Senator Paul Laxalt of Nevada, who is Reagan's national chairman, found that more and more of his colleagues, "even on the other side of the aisle," were expressing "grudging admiration" for the candidacy rather than demeaning or mocking it. And even Elliot Richardson, the consummate moderate Republican, returning from England to become Ford's Secretary of Commerce as part of the President's who's-on-first reshuffling of his Cabinet, said that he probably could support Reagan if it came to that (a reflection, perhaps, of the fact that if Richardson, Charles Percy, Jacob Javits' and others of their breed are to maintain any influence in a party seemingly moving steadily to the Right, they might need Reagan more than he needs them).
The candidate was, for his part, at home in California, according to his aides, reading, resting, thinking, preparing' working efficiently organized eight-hour days, and, significantly, staying away from Washington and the people who run the government, an antipathy for whom would be one of the most important themes of his campaign.
That Reagan take things easy and be exposed publicly only under optimal conditions is the wish of his principal campaign strategist' John P. Sears, who says, "We try not to do anything hectic or frantic." Sears, executive vice chairman of Citizens for Reagan, is soft-spoken and intense; he weighs his words carefully, now and again lighting a cigarette that burns out before he gets around to smoking it. At thirty-five, he has the pallor of an older man, one who has spent months in a hermetically sealed room charting a course to the presidency. Sears has traveled this route before, as a key aide in the rebirth of Richard Nixon's political career beginning in 1966; but after a short time working in the White House, his relationship with some of the Nixon strongmen' notably John Ehrlichman and H. R. Haldeman, soured, and by early 1970 he was back in private life. He sees in Reagan a man uncynically seeking power, not for power and ego's sake, like Nixon, but in the name of goals and ideals: a new' more spartan federalism that returns money to the people and responsibilities to the states; a tough foreign policy that does not concede too much to the Soviet Union or "Red China."
Certain fundamental assumptions fire the Reagan effort: that the country and the society are suffering from a sense of aimlessness and uncertainty; that there is a general bipartisan consensus, felt in all corners of the nation, that the federal government is no longer performing well; and that, therefore, the people, tired of the same old politicians who play the same old "inside game" in Washington, are looking for a dynamic leader who will have a majority constituency among the citizenry and act upon the clear mandate that it gives him. Not only must this leader come from outside the nation's capital (the better to shake it up when he gets there), but, as Sears puts it' he must also exhibit a "crispness" of style that the presidency has not seen since Harry S Truman and an ability to "command the attention of the people" that was last possessed by John F. Kennedy. He must be able to recruit associates who would be more dedicated than devious. Sears is convinced that Reagan has these qualities and that "he could get the people to listen to him"; as a result, even if there were still a Democratic majority in Congress, Reagan could appeal over the heads of that majority to the people in a way that Nixon and Ford have not been able to do.
Reagan's aides assert rather haughtily that their man's best helper so far has been Gerald Ford himself. A number of the President's recent actions have played neatly into his Republican opponent's hands. The shake-up of his Cabinet and national security apparatus, along with Nelson Rockefeller's withdrawal as a vice-presidential candidate, have only added to the Ford Administration's reputation for benign disorder. Having given conservative critics in both parties grounds for a fierce complaint with the dismissal of Defense Secretary James Schlesinger' Ford then found himself in the uncomfortable position of recommending some cuts in the proposed defense budget for the 1977 fiscal year. Having run around the country frenetically on the GOP rally circuit while trying to head off a Reagan candidacy (and enduring plenty of criticism for doing so), the President came to feel that he must campaign largely from the White House after all' portraying himself as a hard-working Chief Executive rather than venturing often into critical primary states. Having wasted time and campaign energy recruiting old Reagan supporters from California and elsewhere into his fold, in part on the basis of a confident prediction that Reagan would not run' Ford faced the prospect of losing some of them as his own ratings in the polls slipped and Reagan's effort picked up steam. (The Republican National Committee' for one' recognized this trend and denied Ford routine use of its mailing lists of political contributors. The Committee said that the President would have to be treated on an equal footing with Reagan.) Word leaked to the Reagan people that Ford, acting like the compleat congressman, had sent a message to Capitol Hill that no further moves toward improving relations with Cuba would be taken until after March 9 (the date of the Florida primary)' nor toward a new Panama Canal treaty until after the November election.
Still, with all of Ford's problems, the Reagan campaign architects recognize that most other elected Republican officeholders are likely to stick with a sitting President, at least until they see the results from the early primaries and, more important, until or unless they become convinced that Reagan is a man of substance and capacity rather than just a sometimes bumbling symbol for the ideologically committed and the disgruntled on the Right. Reagan's aides take offense at the frequent suggestions, public and private, that he is a shallow man, insufficiently experienced for the presidency and inadequately acquainted with important issues and currents of opinion. They cite his two terms as governor of California—"He was a reformer of state government, not a destroyer'" says Sears and assert that such executive experience is a far greater qualification for election to the White House than the lifelong background of legislative maneuvering which many of the Democratic candidates share with Gerald Ford. Privately, though, some of them worry about these matters of image. They struggle to keep Reagan well informed and to prevent him from being categorized as a candidate in the tradition of Goldwater and McGovern, who sacrificed electoral plausibility and party unity on the altar of philosophical purity.
Wait and see' insist the Reaganites: he will, bit by bit' articulate a program with broad appeal; he will pull ahead of Ford and perhaps force the President's withdrawal before the convention; important Republicans will be clamoring for the opportunity to be his running mate. (Not everyone need apply' it is already being made clear; no Chuck Percys or Mac Mathiases for the traditional purpose of balancing the ticket.) And they claim he can win over virtually any Democratic candidate, especially anyone who has been living and working in Washington.
Meanwhile, for all the upbeat talk and enthusiastic calculations of its bright young men' Citizens for Reagan remains an organization the ranks of which are populated, to a considerable extent, by has-beens (former congressman H. R. Gross of Iowa and former governor Louie B. Nunn of Kentucky, among others) and relative unknowns. Senator Laxalt' the first and only person asked to be Reagan's chairman, was chosen, according to one campaign aide, "because he has balls and he has class." He is willing, even as a freshman senator, to buck a President of his own party, and he conveys sincerity almost to the cloying point. He also has the advantage of knowing and revering Reagan from the days when they were governors of neighboring states. But Laxalt's name does not exactly carry with it a substantial following. The only two Republican senators who have actually joined him in the Reagan camp are Jesse Helms of North Carolina and William Scott of Virginia, who are so far to the Right that they are not always considered allies by the people whose causes they adopt. The Nevadan is convinced, however, that others will be falling into line soon, once they realize that the Reagan campaign has "all the ingredients of a political bonfire."
2. A bland man
"Knock, knock'" said comedian Mark Russell, a guest on a television talk show in Washington.
"Who's there?" responded the talkshow host.
"John Paul Stevens."
"John Paul Stevens who?"
"I don't know. I never heard of him."
it would be unrealistic, of course, to think that President Ford would necessarily name a Justice to the Supreme Court who was widely known among the general public. Recognition and celebrity are not ordinarily considered to be qualifications for high judicial service, although those characteristics may, for one reason or another, evolve after appointment. But next to others who had been rumored to be possible successors to William O. Douglas, the name of Stevens was particularly unknown' except to the legal establishment' those who had followed his five-year career as a member of the Seventh U. S. Circuit Court of Appeals in Chicago, and those who took an interest in the speculation about who would replace Douglas.
Perhaps because Douglas, during an unprecedented thirty-six years on the high court, had become so very well known—for his liberal-verging-on-radical philosophy and for his personal flamboyance— the nomination of Stevens was a contrast that caused little excitement. Congress was in recess, and so senators who might have been disposed to extol the wisdom of Ford's selection were not even on hand to do so; nor, until feminists read over some of Stevens' appellate decisions, which take a narrow view of legal initiatives to fight sex discrimination, was anyone moved to attack it.
New as his name was to the public, Stevens had emerged as the star in the Ford Administration's months-long search for a new Justice. Directed by Attorney General Edward Levi, an academic who looks at the world with a cautious, scholarly focus, the search was initiated well in advance of Douglas' retirement' while he was recuperating from a stroke and struggling to stay on the bench. It began as an especially sensitive endeavor, since Ford had' as a congressman, launched a shabby, politically inspired effort to discredit and impeach Douglas. The task became all the more sensitive after other recent Ford nominations—including that of a man notoriously unsympathetic to blacks as chairman of the Federal Home Loan Bank Board and of a woman with airline investments to a seat on the National Transportation Safety Board— went down the drain.
Once Douglas did resign, the President' it was said, became directly involved in the matter; and even as his wife, Betty, was whispering in his ear that he should choose that Republican Jill-of-all-trades, Carla Hills (most recently Secretary of Housing and Urban Development), Ford had the Attorney General send a list of about ten people, all men, to the American Bar Association (ABA) for review. Another list, including the names of some women, went later, after the ABA committee had declined Levi's invitation to add its own names; but Stevens was in the first, more seriously considered batch.
In testimony before the Senate Judiciary Committee, as in the various private reviews of his credentials, Stevens revealed himself to be a careful, moderate' and unsensational, even bland man, a small fellow with an unfashionable black bow tie, who would not stand out in a crowd. One dash of color: he pilots his own airplane. Reluctant to express himself on the great issues of the day that might come before the Court, he nonetheless allowed as how the federal courts must be careful not to reach out too far to resolve political and social issues. Thinking quickly on his feet, he managed a bit of sarcasm in responding to the questions of Senator Edward Kennedy, Democrat of Massachusetts, and he quarreled briefly with Senator Robert Byrd, Democrat of West Virginia, over whether federal judges are paid enough (Stevens thinks not). But for the most part, he simply provided evidence of what the senators considered to be his scholarship and erudition.
It is' to be sure, impossible to predict what a Justice will do once on the Court: Holmes and Brandeis and Warren' among others, surprised the Presidents who named them. But Stevens (came the word from the Administration) is a genuine craftsman, unclassifiable on the political spectrum, a judge with the same practical set of mind as Justice Lewis F. Powell, but with more depth; an heir, perhaps, to the late John Marshall Harlan; someone whose legal contributions might eventually be more significant than those of Douglas. Stevens' past opinions, said Levi in a fanciful flight of language, are "gems of perfection."
The question was what, if anything, Stevens would add to the soul of the Supreme Court, an institution which can become dangerously dry and insulated. Had the Administration, in its quest for an easily confirmable, universally respectable legal scholar, overlooked other important qualities? Is the American Bar Association necessarily the best arbiter of the nation's judicial needs? Would a Court composed almost exclusively of careful legal minds, increasingly devoid of flair and eccentricity— and indeed, without a single woman— reflect the changes and tensions' the social forces and feelings of a complex society? Who' with Douglas gone, would commune with the mountains and streams, not to mention the radicals, and report to his brethren, explicitly or implicitly, with his observations?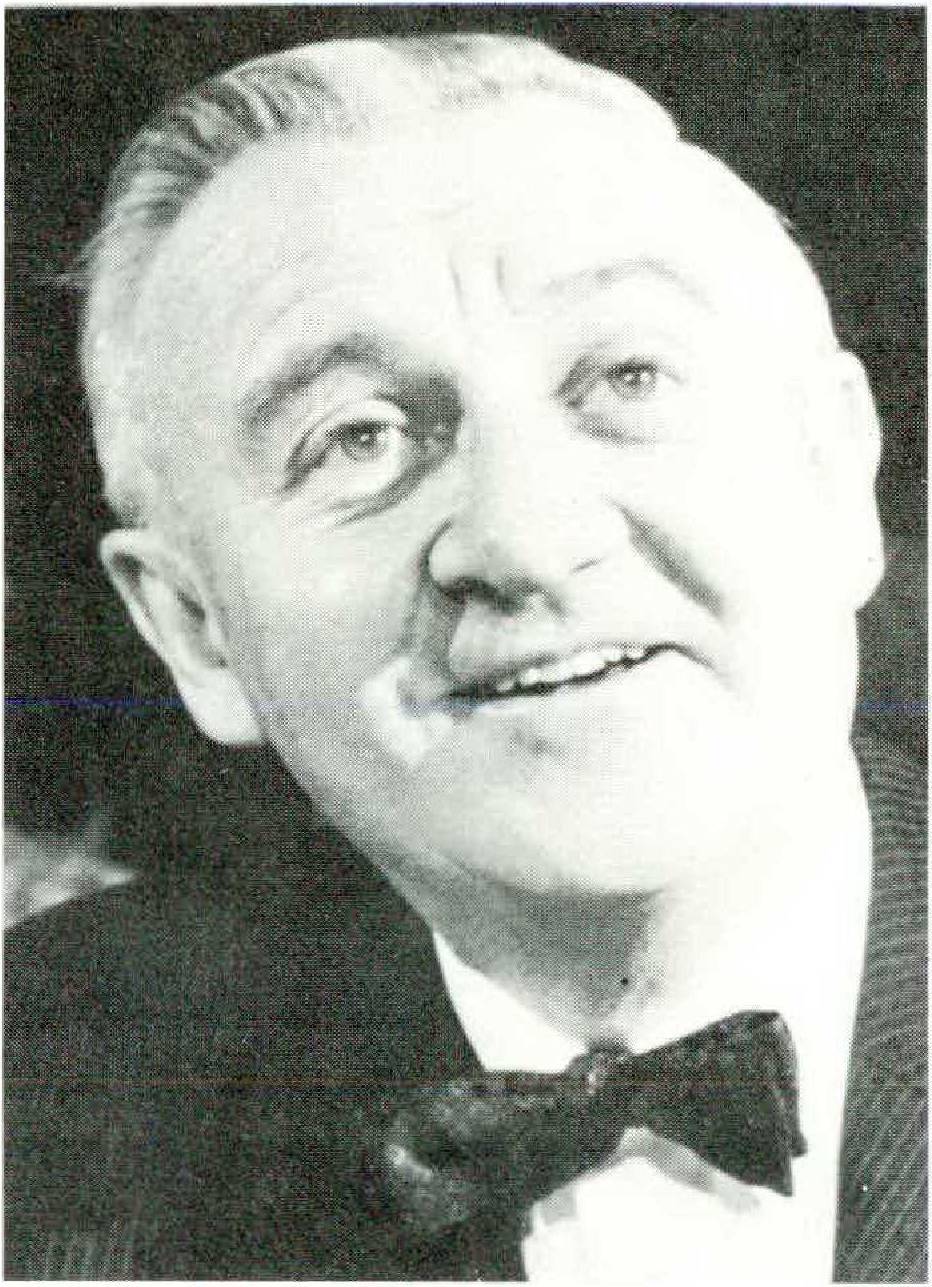 3. Two who won't be back
The days of the grand old Senate, in which the likes of Henry Clay' John C. Calhoun, and Daniel Webster flourished' have, of course, long since passed. But today's senators, in naming their new office buildings for the late Richard Russell' Democrat from Georgia. and the late Everett Dirksen& Republican from Illinois, seemed to be saying that those two men represented a special, vital category of more recent vintage. When Sam Ervin. Democrat from North Carolina, wound up his career in 1974 with a spectacular finale, the ranks of those who play senatorial character parts were thinned still further. Some feel that the departure of Margaret Chase Smith, the Republican "lady from Maine," after the 1972 election deprived the chamber of a certain old-home quaintness' and the defeat of J. William Fulbrighl in an Arkansas Democratic primary in May, 1974' took away an element of Whiggish intellectualism.
In 1976, as in virtually any evennumbered year, several men will be leaving the Senate voluntarily. Not many are likely to note the absence of Hiram Fong' Republican from Hawaii, but other departures will be felt: those of Stuart Symington' Democrat from Missouri, who embodies a certain patrician liberalism, and Hugh Scott, Republican from Pennsylvania, the current minority leader, a man of obscure witticisms and the cunning ability to fashion compromises between apparently irreconcilable adversaries. For less obvious reasons, a curious pair of antagonists will also be missed: Roman L. Hruska, Republican from Nebraska, and Philip A. Hart' Democrat from Michigan.
Hart is perhaps the humblest member of the austere debating society, and Hruska the stuffiest. The Nebraskan is surely one of the hardest-working, and the Michigander one of the least successful at working his will on his colleagues. Hart (in recent years sporting the Senate's only beard, a nifty white one) is a tireless advocate of social welfare programs and federal intervention to fulfill society's needs. He would, if he could, have the government guarantee a decent job to everyone who is willing and able to work. Hruska, a stylish dresser of the first rank, likes to use his old-fashioned oratorical talents to rail against the growing interference of the government in private matters. If he had his wav. he would drastically cut back federal regulation of economic affairs. ("Federal agencies don't have to take the housewife by the hand and say' 'We're going to take care of you.' ")
For the past several years. Hart and Hruska' as chairman and ranking minority member respectively of the Antitrust and Monopoly Subcommittee of the Senate Judiciary Committee, have been battling it out one on one. Hart proposes legislation, and Hruska denounces and stymies it. They hold hearings' fight over staff reports, and seemingly get nowhere.
"The best day is the day you come in'" says Hart, who arrived at the Senate in 1959 at the age of forty-six. A smile crosses his face as he makes the predictable follow-up: "It's all downhill from there." For Hart, it was an especiallv worthwhile adventure to be in the Senate during the turmoil of the 1960s. When asked to name his proudest contribution' he hesitates. "Good things have many sponsors," he says; reluctantly he points to his involvement in drafting and passing the Voting Rights Act of 1965; a legislative decision that he identifies as "a source of improvement in the lives of a great many people. ... It was effective, right in concept, and responded to a very real grievance. The whole country is the better for it."Then there were his efforts on behalf of consumers, such as truthin-packaging bills, and action on the problem of hunger in the form of some early food stamp projects.
But one must balance those achievements' Hart insists, against innumerable frustrations: the inability to effect any dramatic reform of the uneven distribution of income in the United States ("If' as we are told, the pie is going to be smaller in the years ahead, the prospects for greater equity are even less"), to control the proliferation of handguns, or to grant unconditional amnesty to Vietnam War draft resisters.
Hart says that during the years he was in the Senate, "we . . . spent for our 'security' God knows how many hundreds of billions of dollars. . . . Would we be less secure if we had spent 10 percent of it on food and medical schools and other social needs?" Furthermore' America's status as a "source of world armament" is not' in his view, "something to be comfortable with."
Ask colleagues and staff about Phil Hart's contributions, and they will describe him as an anti-politician at the pinnacle of politics, a moral force among pragmatists. While others display their instinct for the jugular' Hart, as often as not, takes aim instead at the conscience (sometimes to the dismay of his colleagueshe has been known to interrupt the questioning during a hearing, just when his side is ahead, to ask, in essence' "What are we doing here when there are children starving out there?").
Hart missed the early sessions of the Senate Select Committee on Intelligence hearings on abuses by the FBI and CIA because of his hospitalization for treatment of cancer; but when he made his first appearance and heard testimony about the FBI's actions against Martin Luther King and other dissidents, he moved most of his colleagues and his audience deeply with a monologue stating that his children had been right in the 1960s to claim, over his protests, that the government was trampling on the rights of citizens.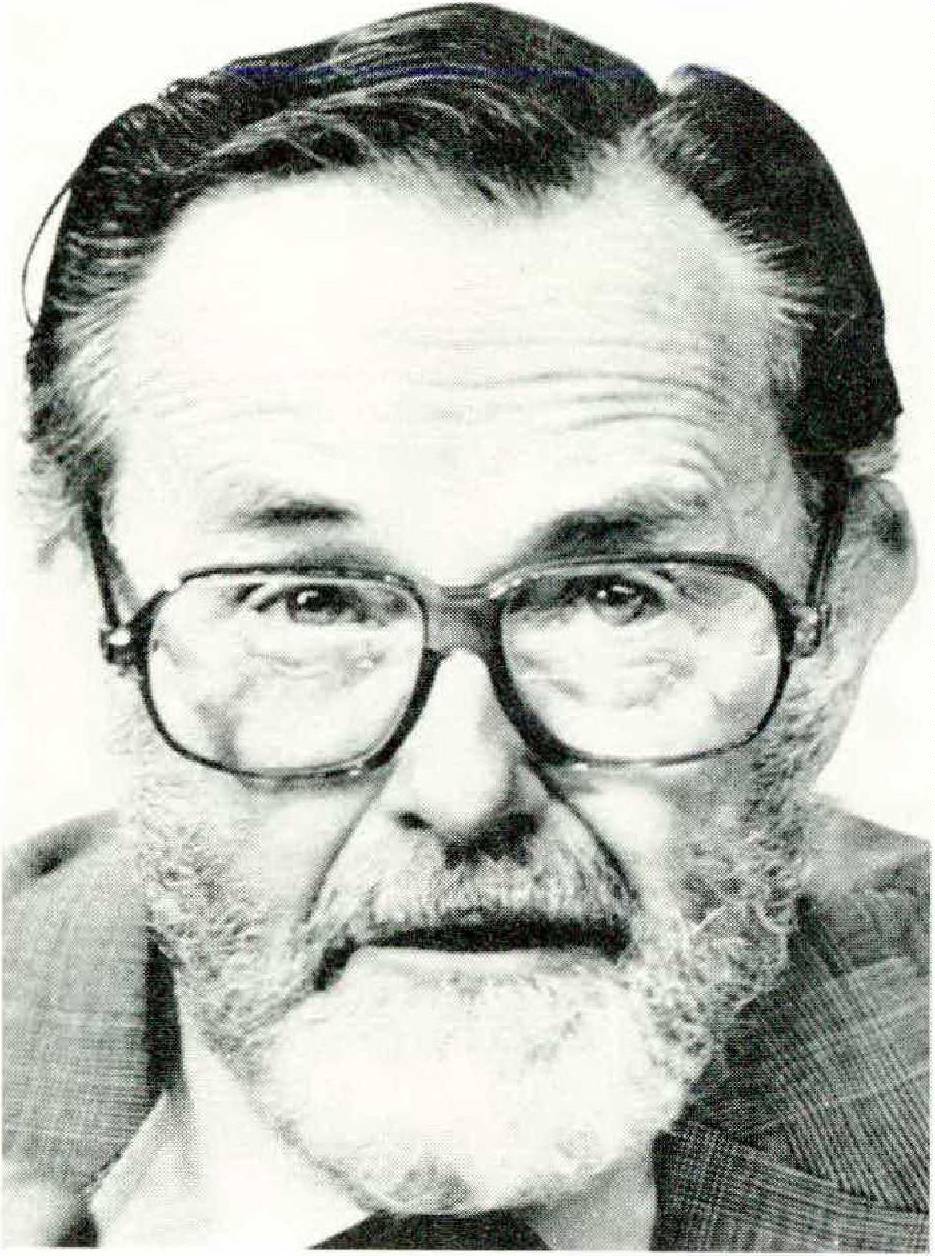 Sitting in his quiet hideaway office behind the senators' dining room in the Capitol, Hruska becomes easily exercised about the evil trend of federal spending and intervention. "Billions of dollars, billions of dollars!" he shouts, his cheeks shaking, as he contemplates the cost of programs advanced by liberal Democrats, whose newfound interest in ceilings on spending he considers insincere.
As for New York City's request for federal help: "Out west, we take a dim view of extravagant school, pension, and health programs. . . . We're not fond of that, we don't like that. We wouldn't want that in Nebraska." Unless the tide is turned' Hruska foresees the federal government itself being threatened with facing default and possible repudiation of the huge national debt.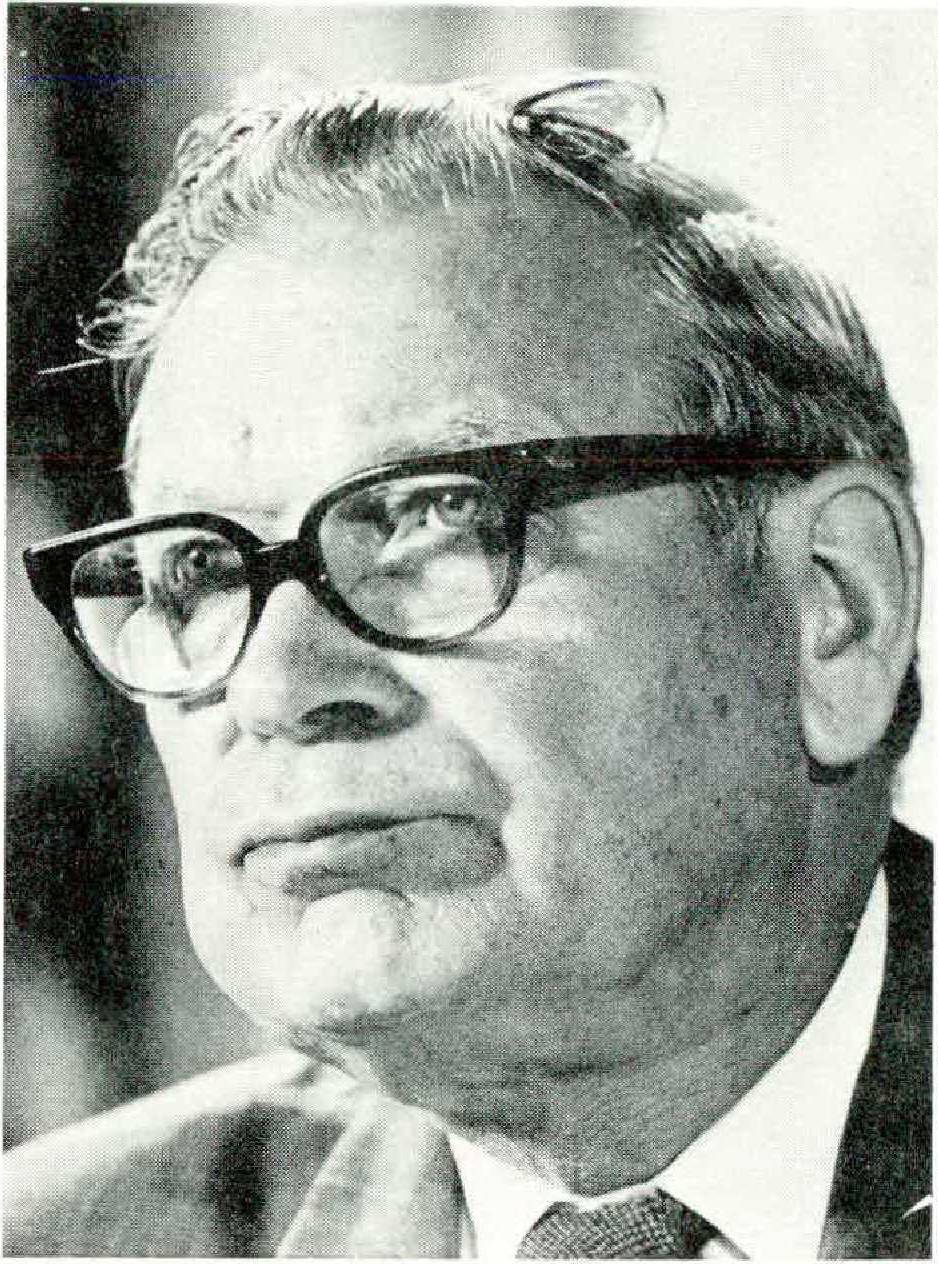 Frustrated over his inability to prevail on these matters of "fiscal responsibility" even within the Republican party' Hruska nonetheless finds solace and accomplishment elsewhere. He is proudest of his work on the Senate Judiciary Committee: bills to provide free counsel to indigents at public service rates for the lawyers, to funnel money to the states to improve criminal justice systems through the Law Enforcement Assistance Administration (LEAA), and to revise, rationalize, and update the federal criminal code. He is pressing especially hard now for legislation that would break up the largest federal circuit courts into smaller units and create a national court of appeals to ease the workload of the Supreme Court, and for a bill that would provide for an appellate review of the criminal sentences dispensed in federal trial courts.
But' as with Hart, there is another, less visible, and not always tangible side to Hruska's accomplishments. He is probably the grand master at recruiting bright young lawyers onto his staff and then, after a few years of training, helping to place them in other influential positions in the government. Hruska leaves behind protégés in key slots in LEAA, other areas of the Justice Department (including the Attorney General's office), and the White House counsel's office, to name a few. His influence is more subtle than overt, but he is a man who is listened to in his field. He holds, among other positions, that of ranking Republican on the Senate appropriations subcommittee that passes on the budgets of the departments of Justice and State.
As one of Hruska's devoted former aides puts it' the Senator has been "sort of an anchor," a man who "has slowed things down a bit" and "forced legislation with which he didn't agree to come a little more in his direction."
What suggestions do these two legislators have as they leave an institution they have come to revere and love? Hart would put a limit on the number of consecutive terms that a senator can serve—say three or four—and surely on the number of committees in the Senate and on the length of time that a senator can serve on any one committee. He would establish "committee days" and "legislative days" in an effort both to improve attendance at Senate hearings and to revive the old tradition of lively and meaningful debate on the Senate floor.
Hruska, after twenty-two years in the Senate, would eliminate half of the growing staffs of both the Senate and the House ("and I don't care which half it is"). Then "congressmen and senators would have to do a little more thinking for themselves." But his major recommendation is a simple one: a succession of Republican-controlled Congresses from which "the country would benefit greatly. . . . This would result in a more desirable climate for the states and localities to do their own stuff."
-SANFORD J. UNGAR