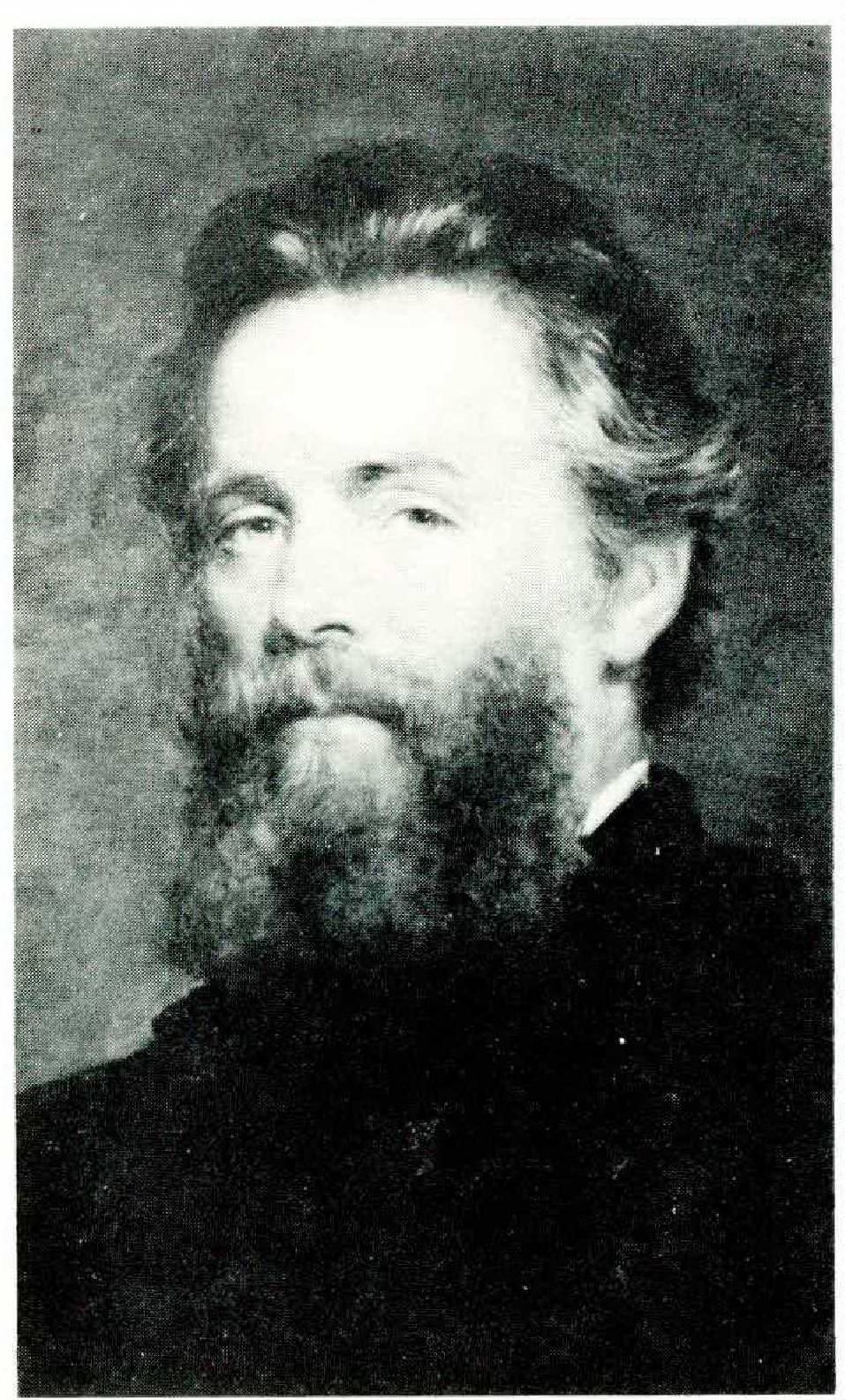 I n the South Seas, on the imaginary decks of the Pequod. to the very end of Ins life. Herman Melville was looking for a father. This is the central argument of MELVILLE (Braziller, $15.00), a psychobiographv by Edwin Haviland Miller. "Call me Ishmael!" Miller says, "can also be translated. 'Call me Allan Melvill's son.'"
Well, I learned a lot from this book, and its thesis is not unpersuasive. Allan Melvill (the original spelling of the family name) was a charming, unstable failure who died young and was frighteningly deranged just before his death. Herman was twelve. He was haunted by the episode, and at the same time he cherished a memory of his father as a figure of Apollonian grace. And thought himself a lumpish and unattractive person however, his mature face was strong and handsome. Melville kept his secrets to himself, though he left behind the sort of clue that makes as cheery a sight for the psychobiographer as the first fire of fall. (On the birth certificate of his second son. Melville entered his mother's name where his wife's name belonged.) In Nathaniel Hawthorne, he briefly found a figure worthy of his filial longing. But Hawthorne backed off in puzzlement from the intellectual and emotional bear hug that Melville offered him. Miller looks illuminatingly at their famous correspondence but w ith a clinical eye.
This book demonstrates most of the difficulties of its growing genre. It's full of reflexive thought (wit is "defensive"; people who have children are "asserting the life principle"). And it is permeated with the vulgar insistence that psychiatric truths, because they are buried, are somehow more true than moral, social, or spiritual ones. It seems to me that a psychobiographer owes his subject what a psychiatrist owes his patient, a respect for the totality of his life. Miller need only quote to reveal inadvertently how much of Melville eludes diagnosis. He misses, for instance, the dark exuberance of those resonant but offhand maxims Melville produced: "There is a wisdom that is woe; but there is a woe that is madness."
Melville finished Moby Dick when he was only thirty-two. Its genius of course went almost wholly unrecognized, and he lived stoically in gathering obscurity for forty years. He took a desk job in the New York Customs House. He seems by force of character to have used his gifts to ward off the madness that stalked him. I wish Miller brought more awe to this life; I wish he liked Melville more.