'An American Family' and 'The Family of Man '
A report on the collision between the Loud family and television.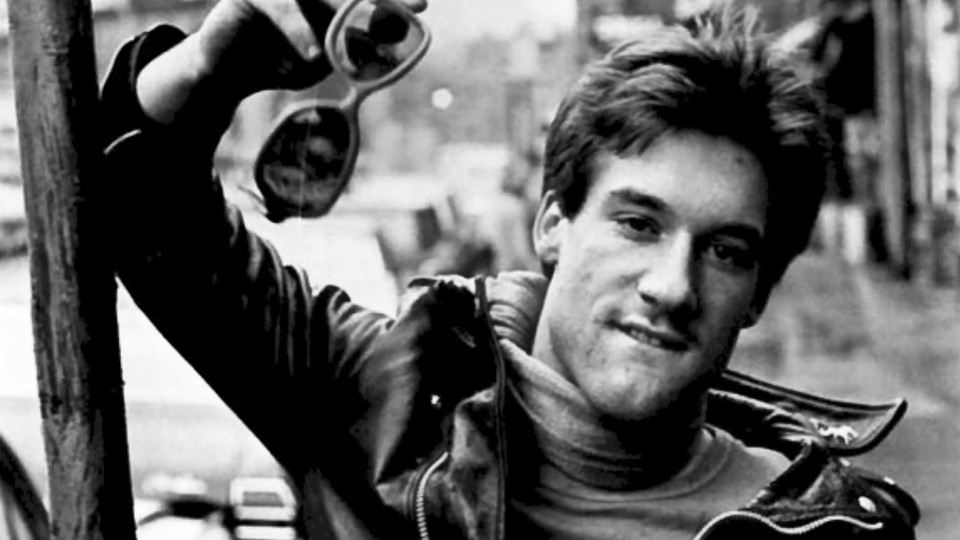 The death of Edward Steichen brought the faces and forms of his great photographic exhibit, "The Family of Man," crowding back into memory. They rose again from some storing space—the worn faces, the suffering faces, the humble, the proud, the beautiful—each picture telling us, "This is your sister, this is your brother." In the same week the documentary series, An American Family, faded from television screens.
An American Family was hailed as a great breakthrough in the use of the camera in the service of knowledge. Craig Gilbert, the producer who conceived the series for public television, and his camera crews spent seven months recording the day-to-day lives of the William C. Loud family of Santa Barbara (seven eventful months, it turned out in the course of which the Louds were separated). "Nothing like it has ever been done," said Margaret Mead with her characteristic, infectious enthusiasm. "I think it may be as important for our time as were the invention of drama and the novel for earlier generations." Critics wrangled about the Loud series for months. The public imagination had been caught—the ratings of educational television jumped to record levels in some cities. Important figures in the disciplines of psychiatry, anthropology, history, and the arts gathered on panel shows to discuss the use of film. Is it really a new form? they asked. If so, what are its components? Does it reflect or does it distort the family and society in America? Does it, in Edward Steichen's words, explain man to man, man to himself?
There was an unsettling quality in these discussions, so afloat in easy conventional wisdom and grandiose claims; thus, for those who sought it, there was a solid point of reference in the commentary occasioned by Steichen's death. As much as any man he had raised the use of the camera to an art form. As much as any man he had used that art form to illumine the image of man.
"The mission of photography is to explain man to man and man to himself. And that is no mean function. Man is the most complicated thing on earth and also as naïve as a tender plant," he had said.
He had insisted, too, that the medium is not an art in itself: "It is the person who creates a work of art." He had honored his art with infinite, exhausting patience, taking hundreds of pictures of one subject before he felt he had it right. He spent every Saturday for a year watching Rodin at work before attempting a portrait. He sifted 10,000 prints to select the 150 for a museum show. He and his assistant, Wayne Miller, devoted three years to gather and arranging the 503 prints from 68 countries for "The Family of Man." (This patience became the hallmark of similar photographic projects. Similarly, Ken Heyman, working with Margaret Mead on their book Family, traveled to forty-five different countries to get the picture he felt he needed of adults and children.) In the face of such effort, the seven months of filming and the three months of editing which went into the production of television's An American Family do not seem excessive labor.
Basic to the exhibit for which Steichen will above all be remembered was the very idea of family. He chose, he said, "photographs of lovers and marriages and child-bearing, of the family unit with it's joys, trials and tribulations, its deep-rooted devotions and its antagonisms." Toward the end of the collection he had placed a remarkable series of photographs of aging couples of all countries and races, and captioned it with the verse from Ovid, "We two form a multitude." Man and woman alone together, each pair looks out onto the world into which their children have gone. For us perhaps the most memorable faces are those of the American farm couple photographed by Alfred Eisenstaedt. The father is stubbornly himself with bibbed overall and stubbed chin. There is light and pride in his eyes. The mother stands, hands clasped on his shoulder, face set, sad, serene, accepting. They speak of past American experience, of stability and a coming to terms with life and its limitations. Yes, the picture seems to affirm, we two form a multitude.
All this is called into question by the Loud family series. Whereas Steichen found in the family a paradigm of unity, it becomes in An American Family symbol of disintegration and purposelessness in American life. The camera turned on the Louds showed us a biological family whose unity seemed as meaningless and as temporary as last years' leaves heaped, then caught up in a dusty whorl by March winds and strewn abroad. And the image of man is lessened. We feel ourselves diminished and drained as we finish watching. Like the mother, Patricia Loud, we are humiliated by this view of man. "We've lost dignity," she protested in an interview after she saw the completed series, "our honor is in question," and the viewer, who must choose to be either participant or sociological observer, can only agree. But why is this so? That it is so does not necessarily deny the worth of the project.
It is so, it seems to me, because ultimately form shapes content. The content in this case is a living, breathing family, but content all the same. The television documentary is an extension and development of photography, differing in that it must find the significance of man moving, speaking, interacting, but still man in image—pictured, and framed in a quadrangle, and presented for viewing.
"Form," said Ben Shahn, Steichen's contemporary, "is formulation—the turning of content into a material entity, rendering a content accessible to others, giving it permanence, willing it to the race … It is the visible shape of all man's growth; it is the living picture of the tribe at its most primitive, and of his civilization at its most sophisticated state … Form is the very shape of content … form is the right and only possible shape of a certain content … So when we sit in judgement on a certain kind of form—what we do is actually sit in judgement upon a certain kind of content."
The problem An American Family presents us with is whether this form is really the right and only shape of this content. In other words, was the creative intelligence successful in formulation—in turning the content into an entity and rendering it accessible? Is television film the right form for this content?
After studying the film series and what has been written about it, and talking to those ho made it, I find that there are three different versions of the Loud family. There are the Louds further revealed and more critically revealed in interviews and conversations with those who spent the months working on the film. In this version there are hints of darker motivations and deeper miseries—even of past violence—especially in the story of Lance Loud, the oldest and homosexual son, and his parents' conflict with him. Secondly, there are the Louds experienced personally by those who have seen the series—more "more attractive," are the personnel at the WNET studio in New York; "more charming," "even more glowing than on film," say interviewers and publicity people of Pat Loud; all of them are much nicer in real life according to Dick Cavett's assistants, CAvett told the Louds on his talk show. And there is the version of the Louds we see in one series segment after the other—the content shaped by form.
The Louds as perceived on film are, in outline, living clichés. They seem to embody the trite generalizations about the American family grown familiar by repression in popular psychology and sociology. They are affluent. They are uninvolved. They live beyond their means and for appearances. The parents are in classic middle-aged crisis. They father, Bill Loud (who reminded more than one observer of Willie Loman in Death of a Salesman), faces the downhill path to death, not having made it as he had hoped and neither at ease with nor content with his family. Loud resorts to alcohol and infidelity. The mother, at the peak of her physical maturity, faces an empty nest and empty years, is aware of betrayal and unused potentialities. The children, caught in today's prolonged adolescence are attractive and unformed, without clear goals. Yet their impact as individuals is what lingers in the viewer's memory.
I approached my viewing at WNET-TV in New York having read very little about the Louds or the series and having seen only one review. I was more interested in the series as a project and in its validity than I was in the family. I was an am, quite frankly, surprised at how interested I became in them and at the impact of certain scenes which stick in my memory. I remember the softening of Pat's over controlled face when she is alone with the children, and Bill's stricken eyes at odds with his matter-of-fact acceptance of Pat's request that he leave home. I remember, among other things, the strange way poor Lance lights up the screen and the explosion of vitality when Grant sings with the rock group at the school assembly. But is this because of the intensity of the medium and the cumulative effect of a documentary presented in a series?
Those of us writing about the project found it very hard to find the necessary critical distance. Anne Roiphe, with a novelist's gift for giving flesh to thought, put it one way: "I felt despair and fascination watching the Loud family, and this could only have been caused by vibrations ricocheting down through my own experiences. The Louds are enough like me and mine to create havoc in my head, and I had to fight a constant strong desire to push away those Louds, dismiss them as unique, empty, shallow, unlike others. …" This indeed was a general reaction. Most critics seemed to come to terms with this feeling by blaming the Louds for being themselves, and by patronizing them for being the kind of people who would allow themselves to be the subject of such a television series. This last trays ignorance of the unique hold of the medium on people today. In public life one learns quickly that everyone wants to be on television. There are very few private people left. Let a television crew appear to follow a campaigner and a crowd gathers almost at once, pushing each other, pressing close so that they, too, will be on screen.  Appear on a talk show and you take on new reality, even for close friends. In recent months we have seen the wife of prisoner of war allowing her husband's first phone call to be recorded by a television sound and camera crew—without his knowledge . We have seen parents sobbing and comforting each other as cameras record the dying moments of their young son. Can we condemn the Louds? In justice, we must remember that the series was presented to them as a educational venture, and that even in the late stages of filming, according to the producers' rather scornful account, they were sure that the intent was to record normal, happy family life "with some problems," and that the breakup of the marriage would "spoil" the series. The Louds' innocence may be appealing, but it is not unusual. And is their willingness to be models, to be pictured, really different in kind from the willingness of other models in other eras—from that of Goya's Naked Maja, to take a rather farfetched example?
At first Craig Gilbert and his crew seemed satisfied with the reaction to the sociological aspect of the film and to the conception of the project itself. The sociology had been capsulized, and the obvious objections anticipated, in press releases. Why did the Louds do it? "There is no simple answer and, presumably, each of the Louds had a different reason." Didn't the very fact of filming alter what happened? Didn't the fact of observation condition the observed, in the words of the scientist's axiom? "It is undeniable that the presence of the camera affected the family. Although the production crew went about their business as unobtrusively as possible, they were there. … If reactions were modified because of the camera, those reactions are still valid." (Surely this assertion can be questioned. Valid in what way?) "Since there were no roles assigned to each member, each individual's response expressed what was felt about himself or herself, which was, of course, one of the basic goals of the project." It is superficially convincing as an argument, but it does not really deal with the profound implications of manipulation which can and does take such varied and subtle forms.
It was only when the Louds began to express dismay at their treatment in the series, and especially at its editing, that Gilbert began to defend his thesis further on the Louds and their problems to whoever interviewed him: "Pat Loud cares terribly about appearances—Bill tried to co-opt me." The publicity read differently: "The arrangement with the Louds, from the inception to the end of filming, was one based on mutual respect and trust between the family and the production staff and a deep commitment on both side of the value of the series." The Louds, Gilbert seemed to feel, were betraying their trust, and he did no seem to feel that his explanatory revelations betrayed his. His material was proving retroactively refractory. Content was questioning form.
Craig Gilbert's is the creative intelligence responsible in every way for what we see on the screen. I do not think he is happy with his product, although he insists that the critics are not looking at the film itself. Like many creative people, he is instinctual rather than reflective and he tends to project his dissatisfaction on the Louds. His troubles with form are indicated, however, by the fact that he wanted three more segments to complete the series and tried to raise the money for them, and also by his defensiveness about his method. Alan and Susan Raymond, the talented young camera and sound team who, still in their twenties, have an impressive list of credits, are frank about their dissatisfaction with the form the series took as their three hundred hours of camera work was edited. "Look at the film—it is Pat Loud's," said Alan. "There was a real producer-star relationship. A family is children, Five of the characters were the children and, except for Lance they hardly come through as individuals. Of course Craig [Gilbert] is not a parent." Both Raymonds, from the hard and enviably sure stance of youth, take the position that Bill and Pat Loud are finished as individuals—"nothing can be done for them"—and that the story should be the children's because "theirs is the future."
From what one can surmise from the circumstances surrounding assistant producer Susan Lester's abrupt removal from her position at the Raymonds' insistence, one judges that she would have directed the action somewhat differently. Oh, yes, the action was sometimes directed and certain effects were sought, despite all disclaimers. Lance was asked to recreate his initial telephone conversation with his mother and his cove was dubbed into it. Is this what makes Pat's recommendations seem so flat and without feeling? Craig Gilbert told me of the effort he made to persuade Pat, and then her brother and sister-in-law, to let him record the episode in which she visited them and informed them of her decision to divorce Bill and in which she detailed her and Bill's troubles. What conversation went on between Gilbert and Pat on the trip to the brother's home? It has been noted that she referred to this episode as her "best scene." The Raymonds joined in persuading her to tell the completely unprepared Bill of her decision on camera. Assistant producer Susan Lester's intervention seems to have taken the form of raising Pat Loud's consciousness—a rather brash effort for a twenty-two-year-old viewing the problems of a forty-five-year-old mother of a large family, as the Raymonds noted. She was rather unwilling to discuss her relationship with Pat Loud, even to say whether she liked her or not, and would only comment that "Pat was out of touch with her feelings."
Running through all this dissatisfaction with form is the difficulty inherent in the situation. What empathy could the verbal and socially aware New York producers and film crew summon for laconic and largely extroverted Californians who are strangers to self-examination? The experience is different. The educational, historical, and ethnic background is different. The artist's struggle to master materials is, in this case, reflected in finding fault with the materials—faulting, that is, the Louds, the way they lived and met their problems.
An American Family is not a new form. It is the elaboration of a traditional one. How does it differ from the classic 1920 documentary, Nanook of the North, produced, directed, and photographed by Robert Flaherty? "Nanook had no plot in the dramatic sense," wrote Lewis Jacobs in The Rise of the American Film, "nor was it fictional in the literary sense. It was a  … description of the real life of Eskimos in their own haunts, made without artificial properties or professional actors. Its fidelity alone made it fresh, honest, and far more moving than any studio-enated film could have been." The same thing could be said of the current series. Our only reservation concerns its complete fidelity.
Margaret Mead suggests that the difference lies in that the subjects were aware of what it might mean to have their real lives appear on television. But the furore subsequent to the appearance of the first segments proves that the Louds were as innocent in this regard as any Eskimos.
How did Craig Gilbert's approach to cinema vérité differ from the definition of the documentary framed by the World Union of Documentary Filmmakers in the 1930s?
... all method of recording on celluloid any aspect of reality interpreted either by factual shooting or by sincere and justifiable reconstruction, so as to appeal either to reason or emotion, for the purpose of stimulating the desire for, and the widening of human knowledge and understanding, and of truthfully posing problems and their solutions in the sphere of economics, culture, and human relations.
There is one important difference. Gilbert's work is the work of an angry man. He says so. He was unhappy at the failure of his own marriage. He fund his work unsatisfactory. "And I believed that if I stayed with a normal family [earlier he qualified "normal" with "so-called"] long enough … the anger, the conflicts, I saw around me would be illuminated." Thus, he added to the purposes of the documentary the purpose of therapy for the film maker and for his subjects. For he seems to have suggested to the family that they, too might find the camera a helpful third person improving their communication with each other. "I thought," he said, "that I might find out what was happening between man and woman in this crazy country."
The very words predetermine what we will see. And his method of search for a family made certain results inevitable. One is reminded of the seaman who said to Edward Weeks on his first tramp voyage. "Looking for local color? Aye, lad, you'll find it and it'll all be brown." Gilbert confined his search to California—Southern California in particular—where he believes American culture is fashioned. "Any day no America will become California," he says. And it was given that the family must have its roots outside of California, this, perforce, be a family in which the parents have been wrenched from what Ben Shahn calls an area of self-identification, "the place of one's birth, or some way of life which appeals to [man]." He began his search working through family therapists. His "so -called normal family" would necessarily be a family already in trouble.
Most revealing, and most troubling of all, is that when he failed in his first three months of search and had almost given up, he was brought back to California by reading detective-story writer Ross Macdonald's The Underground Man. "He described with absolute accuracy the kind of family I was looking for. I found he lived in Santa Barbara and called him up." For those who know the genre, Ross Macdonald, Craig Gilbert finally found the Louds. Did he, through all the months of interaction, continue to see them as a Ross Macdonald family?
Step by step, form was shaping content in the basic assumptions of the artist. Before they were ever found, the members of the family of the series were limited, prejudged, categorized.
Actually, Craig Gilbert is an uneasy amateur anthropologist and sociologist. Attack any one of the assumptions above and he backs away. But he is a good documentary film maker—a specialist in making the painful bearable and even meaningful, if one recalls his The Triumph of Christy Brown. This is what he owned up to on the Dick Cavett Show. "I am not a sociologist, despite what has been said and misunderstood; I'm not even an amateur anthropologist. I am simply a film maker who had an idea for doing a series." Yes, we can assent to that —a sensitive film maker in the grip of anomie casting about for a landmark project with which to answer his questions and his doubts about life and his own experience. It matters very much that his is one sensibly giving shape to the content of our very lives. A society lives by its basic assumptions and it is the images we hold on in common that create the human community. What, to refer again to Steichen, are we doing to man, "the most complicated thing on earth and also as naïve as a tender plant," through television, the most powerful artistic medium ever known.