They know that Hamlet and Lear are gay Gaiety transfiguring all that dread.
—W. B. Yeats, "Lapis Lazuli"
I'm as American as apple pie," said Vladimir Nabokov as we walked through the main lobby of the Palace Hotel in Montreux, Switzerland. "You have a funny accent, Captain," I drawled, imitating Peter Sellers' impersonation of drunken and deranged Quilty being confronted by gun-toting Humbert Humbert in the film version of Lolita. Nabokov laughed, a full-bodied, very Russian laugh; his accent, however, is quite English, the language of his nursery and his university. He and his wife Véra have lived in the Montreux Palace since 1960. "Gogol began Dead Souls nearby, you know," said Nabokov, "and Tolstoy stayed here, and risked his health by chasing chambermaids down these endless halls."
Montreux, says Nabokov, is "a rosy place for our riparian exile." Situated in the eastern corner of Lake Geneva, the little town is quiet save for the tourist season, when its main attraction is Byron's Castle of Chillon. "Our Alp," as Nabokov calls it, is visible from their window. The rococo Palace Hotel, erected in 1835, resembles the grand hotels at which Nabokov's family vacationed during his privileged childhood. There are personal and practical reasons, he says, for their staying there now; his sister, Elena, lives nearby in Geneva; their son, Dmitri, an opera singer, resides in Milan; and one of Nabokov's current works-in-progress, an illustrated history of the butterfly in art, "from Egyptian antiquity to the Renaissance," calls for research trips to various European museums. Montreux is not lonely, however, or without its social life. "There are the crested grebes of Lake Geneva," he says, "and we are always happy to see American intellectuals."
Nabokov's long absence from America is reflected in his work. Lolita (1955) and Pnin (1957) have American settings, but Pale Fire (1962), conceived in the States but completed in Europe, is only partly American in locale, and Ada (1969) is a fantasia that only in its final few pages touches ground, in Switzerland. "I can't use a contemporary American setting now," says Nabokov, "because I've lost touch with the slang." It is fitting that the last work he should have completed in America, after twenty years here (1940-1960), was his monumental translation of Pushkin's Eugene Onegin. If, as Nabokov says, "the writer's art is his real passport," then Ada, the first and only classic of Amerussian literature, makes it more difficult than ever for academic pigeonholers and census-takers to "place" him.
Vladimir Vladimirovich Nabokov was born in St. Petersburg on April 23, 1899, a birthday he shares with William Shakespeare and Shirley Temple, as he likes to point out, thereby defining the polar extremes of the vast areas of knowledge at his disposal as scholar and novelist. Widely read in three languages by the age of seventeen, when he inherited from his uncle a country estate and the equivalent of a few million dollars, Nabokov took with him into exile no legacy, but a mind filled with literature and memories of a loving and "harmonious world of perfect childhood," re-created with eloquence and elegance in his memoir, Speak, Memory (1951, revised edition, 1966). His was a truly distinguished as well as aristocratic family, with a long tradition of culture and public service. His father, Vladimir Dmitrievich, was an eminent jurist, the author of several books and thousands of articles, including "The Blood Bath of Kishinev," a famous protest against the 1903 pogrom in which hundreds of Jews were massacred. A leader of the prerevolutionary opposition party and a member of the first imperial parliament (Duma), he moved his family to the Crimea in 1917 (as Minister of Justice in the anti-Soviet government), and two years later, into exile in Berlin. His son noted that occasion with several poems, including one called "Hotel Room":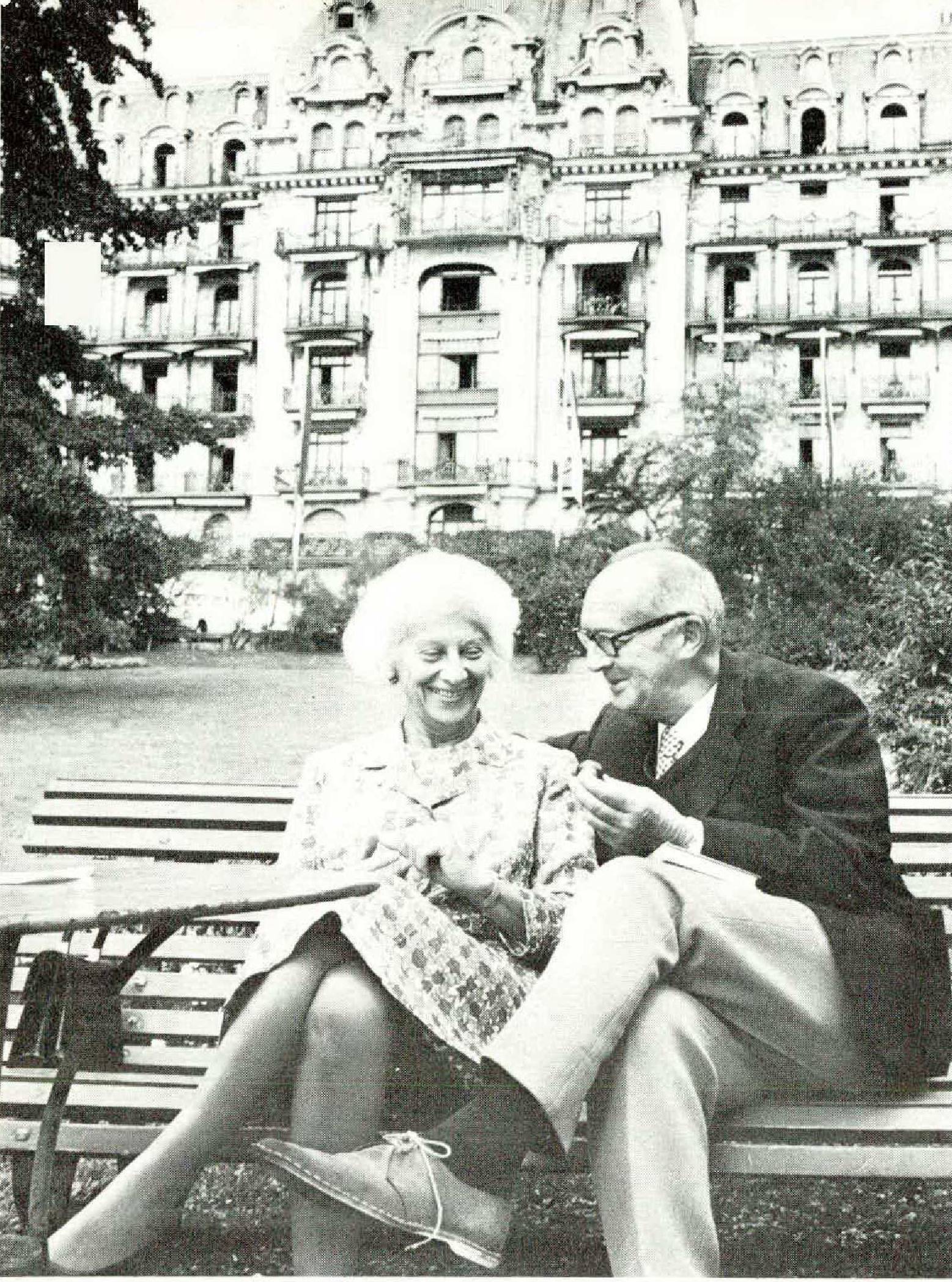 Not quite a bed, not quite a bench.
Wallpaper: a grim yellow.
A pair of chairs. A squinty looking-glass.
We enter—my shadow and I.
We open with a vibrant sound the window:
the light's reflection slides down to the ground.
The night is breathless. Distant dogs
with varied barks fracture the stillness.
Stirless, I stand there at the window,
and in the black bowl by the sky
glows like a golden drop of honey
the mellow moon.
1
Written shortly before his twentieth birthday, in Sebastopol, "Hotel Metropole, room 7, April 8, 1919, a few days before leaving Russia," the poem provides the foreground frame for an infinite regress of rented rooms. Nabokov's exile defines a state of mind and spirit and is not simply a matter of his being a so-called "White Russian." The figure of the exile embodies the human condition in our time, and it has become a commonplace to point out how many writers have either chosen this role or been cast literally in it: Joyce, Mann, Toller, Brecht, Beckett, Ionesco, and Russians too numerous to name, for they seem to have had all of modern history with which to contend. Nabokov's cousin and childhood playmate was killed by the Soviets in 1919; his brother died in a German concentration camp in 1945; and his father, age fifty-two, was shot at a political meeting in Berlin in 1922, as he was shielding a speaker from two Russian monarchist assassins. Under Hitler, Vladimir Dmitrievich's killer became chief of the Gestapo's émigré section.
The sorrows of exile were infinite: isolation, poverty, despair, disease, early death, suicide, or—if the émigré writer survived, languageless in some distant land—silence, obscurity, and the nightmare of nostalgia. "I haf noting, I haf nofing," wails Pnin, and,
Beyond the seas where I have lost a sceptre,
I hear the neighing of my dappled nouns,
soft participles coming down the steps,
treading on leaves, trailing their rustling gowns
writes Nabokov in "An Evening of Russian Poetry" (1945), the year he became an American citizen. Only the vulgar persist in believing that Nabokov scorns the Russian Revolution simply because it wiped out his wealth.
Nabokov graduated in 1922 from Trinity College, Cambridge, with a "first-class" (Honors) degree in foreign languages (French and Russian). From 1922 until 1937, except for many summers, he lived in Berlin, where he wrote prolifically in Russian—numerous translations, fifty reviews and essays, hundreds of poems, nine plays, forty short stories, and nine novels—almost all under the pseudonym of "V. Sirin," which he adopted in 1920 so as to avoid confusion with his father, in whose newspaper, the liberal émigré publication Rul' (The Rudder), he often published.
One evening on her way back to their apartment, Véra Nabokov witnessed one of the first of the Berlin book-burnings, and the passage of time has not dulled her or her husband's memories. They have not revisited Germany since their return to Europe ten years ago; they cannot forget the crimes, or forgive a criminal, however hapless he may now seem. "It is always the year one," as one of his narrators says. Thus the vehemence with which Nabokov noted the news coverage describing the return to Hamilton College in 1969 of a famous American poet whose activities as an Axis broadcaster are barely remembered: "That bit about Mr. E. Pound, a venerable mediocrity, making a 'sentimental visit' to his alma mater in Clinton, New York, and being given a standing ovation by the commencement audience—consisting, apparently, of morons and madmen."
Too many readers have taken Nabokov too literally when, in the prefaces issued from his present tower, he says he is not a political writer. He is no ideologue, to be sure, but Invitation to a Beheading (1935-1936) and Bend Sinister (1947) are in the best sense "political," and Nabokov's detractors should submit themselves to Adam Krug's anguish in Bend Sinister when he discovers that the State has murdered his young son by mistake, or the vision in Pale Fire of obscene Gradus, the political assassin, fighting the effects of less-than-fresh pommes frites as he rushes to discharge his gun rather than his bowels.
Unable to obtain an academic job in England, which he visited during the winter of 1939, Nabokov, his wife, and son, Dmitri, emigrated to America in May, 1940. On the Continent, Nabokov had supported his family by reading his works to Russian émigré audiences and by giving lessons in tennis and English. There was less demand for such services in America. During his first year here he wrote reviews on Russian subjects and received modest grants. The summer of 1940 was spent at the Vermont summer home of an old friend, Mihel Karpovich, a professor at Harvard. One day at Karpovich's the mail produced an invitation to contribute to the New Republic. The letter was signed by someone named Edmund Wilson, who also enclosed a copy of a book he had just published, To the Finland Station, thereby inaugurating a friendship that would last some twenty-five years. At about the same time a telegram arrived from the Tolstoy Committee (an organization that, among other things, helped émigrés to resettle), advising Nabokov to return immediately to New York City; a job had been found for him in publishing. Nabokov hurried back to the city. The Tolstoy Committee's secretary told him to present himself at the main desk of Scribner's Bookshop, which is located below their editorial offices on Fifth Avenue. "And stand up straight," she added, "you'll make a better impression." At Scribner's he was received by a man named Wraden, whom he had known in Europe, and who was somewhat nonplussed to see who had been sent over, since the job opening was for a delivery boy on a bicycle. When young Dmitri registered at school, he wrote "tennis coach" in the blank space above "father's occupation."
Nabokov's vocational identity was firmer by 1941. That summer he taught Russian literature and a creative-writing course at Stanford University, and in the fall began teaching Russian grammar and literature at Wellesley College. The salary was in the neighborhood of $2000. "Not bad for a beginning boy of forty-one," he says today, smiling slyly. There were other upward turns. The Real Life of Sebastian Knight, which he had written in English in Paris, was "bought for $150 in 1941 by New Directions." Lucie Léon had gone over the manuscript in Paris; and now, still concerned with what he calls "the fragility of my English at the time of my abandoning Russian in 1939," Nabokov "begged the late Agnes Perkins, the admirable head of the English department at Wellesley, to assist me in reading the galleys of the book." It was published just a few days after Pearl Harbor and did not eclipse The Song of Bernadette, The Robe, or any of the other timely best sellers of the moment.
The Real Life of Sebastian Knight was not his first publication in English. Gleb Struve, the émigré critic and scholar, had placed translations of Nabokov stories in This Quarter, an English-language little magazine based in Montparnasse (1932), and in LovatDickson's Magazine in England (1934—the misspelled by-line read "V. Nobokov-Sirin"). An offer of further Nabokov stories was rebuffed by a famous "liberal" magazine in London because it was against their policy, during the worst years of Stalin's reign of terror, to publish those reactionary "White Russians." Encouraged by the English publication in 1936 of Winifred Roy's translation of Laughter in the Dark (1932), Nabokov himself translated Despair (1934) at the end of 1936, and it appeared in London the next year. "This was my first serious attempt," he says, "to use English for what may be loosely termed an artistic purpose." It sold badly, however, and the entire publisher's stock was destroyed by German bombs in 1940.
Publication in America continued to elude Nabokov. After Ivan Bunin won the Nobel Prize for Literature in 1933, H. L. Mencken asked Albert Parry (now chairman of the Russian department at CaseWestern Reserve University) if there were any other émigré writers who deserved an American audience, and if he would write a piece on them for Mencken's American Mercury. Parry said there were, and his article, which also focused on Mark Aldanov and Nina Berberova, represents the first mention of Nabokov in America. It prompted the following letter to Parry from Slovo, the émigré publishing house in Berlin (dated September 1. 1933):
Dear Sir,
We have had the pleasure of reading your fine article—"Belles-lettres among the Russian Emigrés"—in the July issue of the "American Mercury."
We are the publishers of Mr. Sirin's works and in this capacity highly appreciate your recognizing that author's great merits. You are right in supposing that Mr. Sirin's brilliant novels and short stories (with the only exception of one short story published in "The Quarter") have not yet been translated either in America or in England. We should be very much obliged to you for any suggestion or advice you should care to give in regard to the chance of Mr. Sirin's works finding a publisher in America.
We hope that you will kindly give your attention to this matter, and remain, dear Sir,
Yours faithfully
(signed)
Alfred A. Knopf, Bunin's publisher, saw Parry's article and invited him to his office to discuss Sirin, but nothing came of it; the economic realities of the Depression did not encourage Knopf to introduce another foreign author. But in 1938, Bobbs-Merrill published Miss Roy's rather flat translation of Laughter in the Dark, revised anew by the novelist, who at the time transliterated his name as "Nabokoff." While he was still living in Paris he also made his debut in an American magazine, the December, 1939, Esquire, wherein appeared Sirin's "The Potato Elf," a dark and haunting tale about a dwarf, quite out of place in a gala Christmas issue.
Sebastian Knight and Laughter in the Dark each had its American admirers, but only after "Hurricane Lolita" (to quote Pale Fire) did Nabokov's eight other Russian novels begin to appear here in English translations. In the mid-nineteen-forties, one of Dmitri's teachers asked him who his favorite Russian writers were. "Pushkin and my father," he answered, a piquant enough response, given the sudden disappearance of Sirin, and the scant evidence in America that he had ever existed.
That first American audience included Professor Morris Bishop of Cornell University, who in 1947 found himself chairman of a committee searching for a new professor of Russian literature. Bishop sought out Nabokov, even though the latter had neither advanced degrees nor, worse yet, a record of academic publications. Nabokov liked Wellesley, especially since its proximity to Cambridge allowed him to work on lepidoptera many hours every day (including Sundays) at the Harvard Museum of Comparative Zoology, but after seven years he still did not have tenure. He was invited to Cornell to present a paper and endure the customary "looking over," and shortly afterwards, in 1948. was offered an associate professorship, which he accepted— "though at heart," says Nabokov, "I have always remained a lean visiting lecturer."
The Bishops remember how Nabokov, seated in their living room before giving the paper, suddenly clasped his coat against his chest to see if his folded lecture was there, a heart-arresting gesture sufficiently reminiscent of Nabokov's own creation, the myopic and addlepated Professor Pnin. Lecturer Nabokov had his share of Pninian experiences. One letter of invitation from a department chairman was signed "Vladimir Nabokov." Only four people showed up for the resulting lecture; "I forgot to advertise," said the chairman, a genius of absentmindedness. As Nabokov began to speak, half of the audience, a mother and son, got up and left. They were in the wrong room. "Vladimir Vladimirovich, we are all Pnins," said an émigré colleague in the history department as they were walking across the snowbound Cornell campus shortly after one of the Pnin chapters had appeared in the New Yorker. "You know, he'd forgotten I'd written it," says Nabokov, fifteen years later, his disbelief firmly intact. But Nabokov is not Pnin. He did not take the wrong train to Cornell, or arrive at the Bishops' a week too early, and the folded pages were in their place, as Morris Bishop fondly recalls.
Nabokov is one with Pnin, however, in his abhorrence of Soviet totalitarianism and "the Philistine essence of Leninism." The decision to leave Wellesley had been hastened by the person in high authority there who had suggested to Nabokov that he tone down his classroom criticism of Soviet writers: "They are our allies, you know." Of the writers he met in this country only Robert Frost seemed to share his opinion of Communism, but their fleeting political kinship was neutralized for Nabokov when Frost was gratuitously and excessively rude to their kind host. "My main regret," says Nabokov, is "that I didn't emigrate earlier to America." If he had lived in New York City in the thirties he might have offered "free lessons to pro-Soviet boosters." After receiving Edmund Wilson's presentation copy of To the Finland Station, Nabokov sent him an errata and a critique, which insisted, among other things, that the oft-repeated story about Lenin sparing a fox's life was both apocryphal and symbolically meaningless, considering certain facts and statistics.
Nabokov and Wilson met often thereafter, particularly in the forties, and exchanged "frank letters" for years. Wilson was kind in many ways, some of them professional—a long blurb for Sebastian Knight, a publisher for Bend Sinister—while Nabokov quietly aided and abetted Wilson backstage in his long struggle with the Russian language.
It would not be cheap or easy psychologizing to suggest that Wilson's famous 1965 assault on his old friend's Eugene Onegin translation was a monumental self-assertion dating back to their preceptorials in Russian. Wilson nevertheless sent the Nabokovs his customary Christmas card that year, enclosing a little wind-up paper butterfly. "It didn't work," complains Nabokov. " 'Made in Japan.' "
Politics and pedagogy converge in Nabokov's view of the "student revolution." Lamenting the conformity of "group beards and group protests," he says that "rowdies are never true revolutionaries." Nabokov would be unhappy on today's campuses for more than one reason. "After all," he notes, "my method of teaching precluded genuine contact with my students," and it is, of course, that kind of contact which many students now demand.
Although Nabokov gave some seminars at Cornell—in Pushkin, for example—the subject matter and the catalogue description ("Prerequisite, proficiency in Russian") led no one to expect a rap session. Nabokov's other courses were conducted as lectures, even if the enrollment was modest, as in his survey of Russian literature. Few of his pre-Lolita students knew he was a writer. He was an immensely popular teacher, however, particularly in his Literature 311-312 course, "Masterpieces of European Fiction." The course was unique in the smallest of ways (witness the "bonus system" employed in examinations, allowing students two extra points per effort whenever they could garnish an answer with a substantial and accurate quotation—"a gem"—drawn from the text in question).
Carefully handwritten and then typed out, an artist-scientist's anatomical examination of the books he admired and adored, Nabokov's lectures ranged widely and wildly in mood, from the most moving to the most farcical of moments. "You cannot understand a writer if you cannot pronounce his name," he would say, introducing Gogol ("Gaw-gol, not Gogal!"). He would then rehearse Gogol's death agonies, his head thrown back in pain and terror, nostrils distended, eyes shut, his beseechments filling the hushed lecture hall. Urging his students to become "creative readers," he would ask them to develop "the passion of the scientist and the precision of the artist" —double takes on the part of notetakers; didn't he mean the opposite?—and, digressing for the minute, Nabokov would toss brickbats at "Old Dusty" or "the Viennese quack," eliciting from the gallery as many gasps as laughs. He would conclude a lecture with a rhapsodic apostrophe to our writer's style: "Feel it in your spine; let us worship the spine—the upper spine, the vertebrate tipped at the head with a divine flame!" And then, as the hour ended, he would ask to see the students who had occupied seats 102 and 103 during the recent midterm examination: "I suspect mental telepathy!"
My assistant," he always called her, with a decorous, businesslike impersonality, but everyone knew she was Véra Nabokov. Depending on the lecture room, she would sit either in the first row or at the end of the platform, her cool, steady gaze taking in the audience, one by one, it seemed. "My assistant has forgotten one label on the diagram . . . oh, it is a very important label," he said one day, rushing to the blackboard and picking up a piece of chalk. It was the only time anyone had seen her smile in class, even at one of his jokes, or, rather, especially at one of those jokes, since most of his funniest "asides" were in script, and, an experienced trouper, she had heard it all before, many times, and had no doubt typed it up. A woman of great dignity and natural elegance, Véra Nabokov has been a totally devoted collaborator, handling her husband's correspondence and business transactions, driving the car, grading thousands of examination papers, and running the household, such as it was. Fiercely intelligent, she is at once his ideal reader and only real editor. Since their marriage in Berlin in 1925, he has read to her all of his works at least twice, and she has reread them while typing them; Ada was the first manuscript to have been prepared by a professional secretary.
"Véra's Russian is stupendous," he says, and she learned Italian in order to be able to check the translations of his novels into that tongue. She reads widely in several languages, and is very much "up" on contemporary American letters. "He has digested his Nabokov," she says of a well-known young novelist, genus Black Humor. "Trash," she says of another. Her memory may be better than her husband's. He does not remember Thomas Pynchon, a student in Literature 311-312, circa 1957, nor has he read V. ("Lovely title, lovely," says Nabokov), but she quickly responds, "Yes, I remember him, he had an unusual handwriting: half printing, half script." Nor is Véra Nabokov too shy to disagree with her husband, and their games of Scrabble (in English, and "Skrebl" in Russian) have the aura of an infinite series of good-natured rematches between Dempsey and Tunney. Inseparable, self-sufficient, they form a multitude of two.
Although he taught at major institutions, published in Partisan Review as well as the New Yorker, and had friends such as Edmund Wilson and Harvard's Harry Levin, Nabokov remained through his years at Cornell aloof from "literary circles" and naïvely unaware of their existence. One summer in the forties he taught at a Writers' Conference at the University of Salt Lake City. He remembers that the faculty included Wallace Stegner, Oscar Williams, and another man. "I don't remember his name," he says. "White-haired, eyeglasses, he wore a conservative suit and looked like a banker, yet wrote some extraordinary verse: 'Bells ... Bells'—not Poe!—'Bells for John Whiteside's Daughter,' I liked particularly." The mystery faculty member was John Crowe Ransom, at that time one of the two or three most influential poet-critics in America and editor of the Kenyon Review. A well-known younger poet of that period, who died in middle age, sat next to Nabokov on a bus trip after they had both given readings. "He didn't want to talk about poetry," says Nabokov, "only about the reputations of other poets." Nabokov also remembers how a distinguished professor of English at Cornell cut short a budding literary discussion at a cocktail party: "It's after five; no shop talk!" Nabokov laughs. "A strange man," he adds. But it is with no bemusement that he recalls the expert in linguistics who could not speak the language of the department he chaired, a phenomenon preserved in the pages of Pnin. Many of the most fantastic and grotesque perversions of learning in Pnin happen to be drawn from "real life" in the academy; it is the only novel he has ever written that bears the disclaimer, "All of the characters in this book are fictitious, and any resemblance to actual persons, living or dead, is purely coincidental."
Never once during his almost twenty years on campus did Nabokov write an academic article or attend a meeting of the Modern Language Association, but he did contribute continually to Psyche and other lepidopterological journals, and occasionally participated in scientific meetings. Once, at the American Museum of Natural History in New York, where several of Nabokov's specimens are deposited, he met a rather stuffy old gentleman, a banker or businessman, who told Nabokov that he had recently caught a unique butterfly. As Nabokov re-creates the scene in the museum, the man, eyes aglow, reached into his vest pocket and produced a little tin specimen box. He opened the box, and playing it close to the vest in the most literal sense of that cliché, he held it in his cupped palm, against his ample stomach, like a vendor of pornographic postcards in front of a church or school yard. Nabokov mimes his manner, and impersonating himself, leans over to see the proffered butterfly. Stolid and staid, the old gentleman had also experienced the quiet rapture of discovering an undescribed species, and like a long line of Nabokov's fictional creations, from Luzhin in The Defense to Humbert in Lolita, he too had pursued a secret life, an ardent desire, an obsessive quest.
Nabokov went butterfly-hunting every summer, and these adventures as a "lepist" carried him through two hundred motel rooms in forty-six states, along the same roads traveled by Humbert and Lolita. Though he had tenure at Cornell, the Nabokovs continued to rent, moving every year, sometimes every term—a mobility he bestowed on refugee Humbert. Morris Bishop, Nabokov's only close friend at Cornell, remembers visiting them after they had moved into the tastelessly furnished home of an absent professor. "I couldn't have lived in a place like that," says Bishop, "but it delighted him. He seemed to relish every awful detail." In a few years Bishop realized that these moves were a form of field research enabling Nabokov to study the natural habitat of Humbert's prey. Lolita was under way.
Nabokov usually has at least two works-in-progress at roughly the same time, and these literary companions often turn out to complement each other in extraordinary ways; this is most true of Lolita and Speak, Memory (or Conclusive Evidence, as its first, shorter edition was titled in 1951).
In Speak, Memory, his fifth book in English. Nabokov became the master of a variegated and virtuoso prose; henceforth he would seek no further advice on English. Speak, Memory released him to write Lolita, and Lolita in her turn released him from the circumscribing spell of Speak, Memory, the cul-de-sac of nostalgia. It is no coincidence that after losing Lolita to Quilty, it takes Humbert three years to find her again, the same number of years Nabokov spent writing Speak, Memory. "The past is the past," she tells him, after he has finally located but not recaptured his ineffable girl, now wan, veiny-armed, pregnant, a nymphet no more and badly in need of a few bucks.
The novel developed slowly as Nabokov faced technical problems, and absorbed the necessary couleur locale—as Humbert might say—by renting Charlotte Haze's house, sampling teen-talk on school buses, reading case studies and movie magazines, observing, observing, wherever he went. Robert M. Adams, then in the English department at Cornell ("Ah, a duel!" Nabokov had exclaimed, when Adams appeared at the departmental office one morning with his newly broken arm in a sling), remembers a Monday morning in June, circa 1951, during the calm between commencement and summer session. A convocation of a youth group was to begin that day—the Young Lutherans or Future Farmers of America—and as Adams approached the wide bridge that separates the campus from the main dormitory area, he saw heading toward him, on the left side of the bridge, radiating the healthiness of a breakfast-food ad, a seemingly endless swarm of blond and apple-cheeked juniorand senior-highschoolers, and on the other side, walking alone in the opposite direction, his gaze taking them in, a man wearing hiking shoes, knee socks, baggy Bermuda shorts, a sporty cap, and carrying a butterfly net. As it crossed the bridge, the Norman Rockwell tableau vivant turned as one to stare in astonishment at him, since Nabokov was no doubt the first typical American college professor they had ever seen.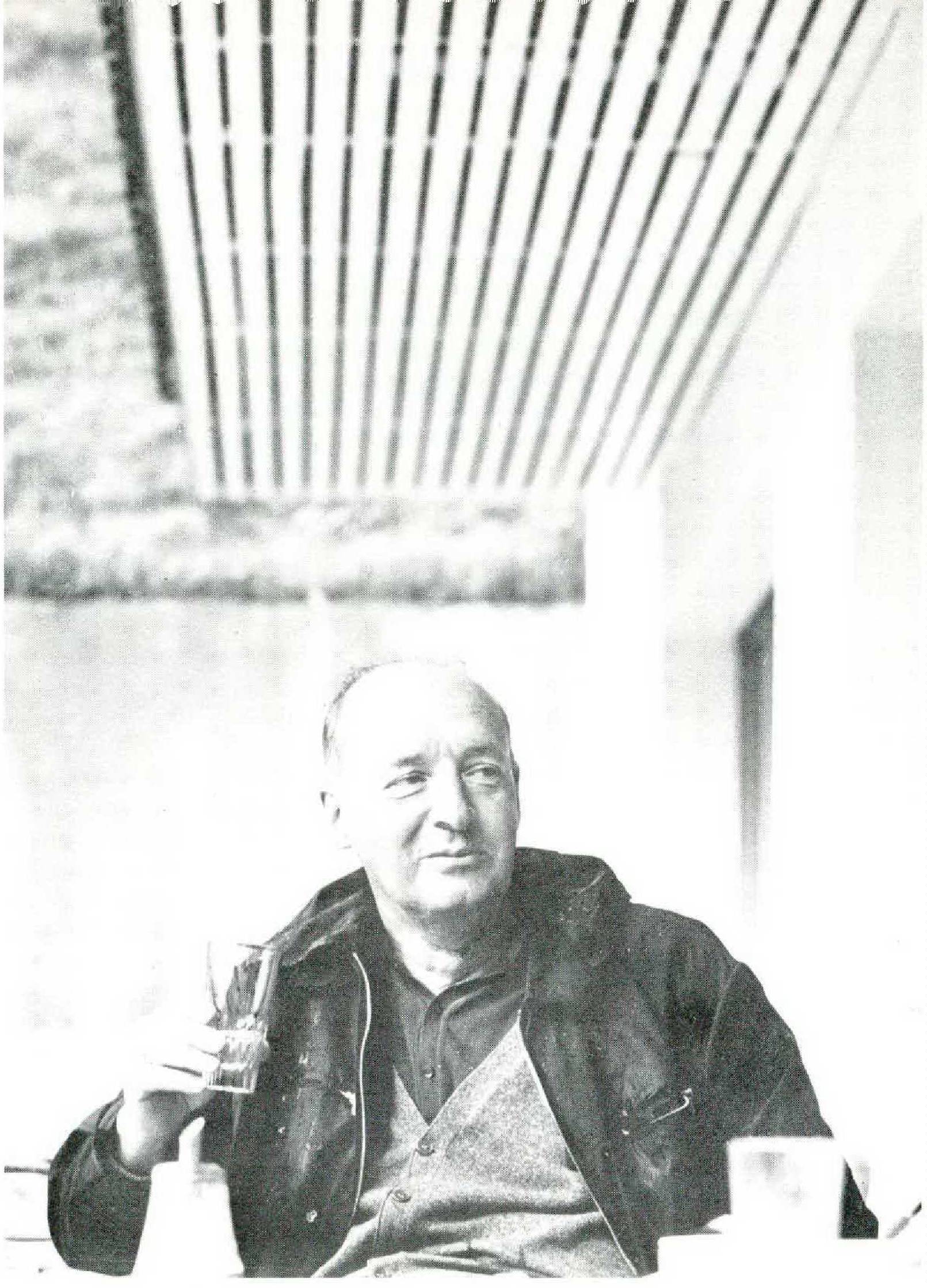 Written before class in Ithaca, or in a parked car on cloudy Colorado afternoons while butterflies slept, or at night in a motel after a long day of "lepping," Lolita was finally completed in the spring of 1954, surely no placid period for the Nabokovs. Back in 1950, when he had been discouraged, Véra Nabokov had prevented her husband from throwing the initial chapters into the garden incinerator, but now that the book was a reality, she must have experienced some misgivings and anxieties about its publication and possible reception; even tenured professors are vulnerable. "But she had no doubts about Lolita," says Mrs. Bishop; "she knew it would be a classic." Véra Nabokov was absent from lecture the last two weeks of the term (typing the manuscript, no doubt), and one day Nabokov startled the class by appearing without tie or jacket, in old tennis shoes, clearly a distracted man. One friend urged Nabokov to issue the novel anonymously; another refused to publish it for fear that they'd both be imprisoned. With no fanfare whatsoever the Parisbased Olympia Press brought out Lolita in 1955. Three years later it was published in America.
"A painful birth, a difficult baby, but a kind daughter," Lolita enabled Nabokov, at sixty, to resign his professorship. Part of the fortune lost in 1919 had been restored exactly forty years later, the rubles miraculously converted to dollars, and the Nabokovs soon moved again, first to Hollywood to script Lolita, and then to Switzerland in 1960.
Fifty years of renting furnished quarters has made Nabokov, along with Samuel Beckett, a laureate of the lonely room. He has learned to travel light, and his ambience at the Montreux Palace sustains this sense of him. The Palace is a grand hotel in the old tradition, with wide, spacious salons and lovely gardens, but there is nothing opulent about the Nabokovs' apartment on the sixth floor, overlooking Lake Geneva. The living room, where they receive guests, is small, as are the other rooms. There is no TV; they rent a set for important events such as the moon landing and the World Cup soccer championship (Nabokov, who played goalie at Cambridge, notes that Brazil's spectacular player, Pele, "is powerful but has no style"). A card table next to the couch is stacked with books of recent vintage—mostly sent by publishers—which they are sampling and, in a few instances, reading. Nabokov recommends The Godbotherers, a novel by Philip Oakes, an Englishman, and is even more enthusiastic about The Butterflies of Japan. Paul McCartney, whom he has never met, has sent them his latest record album, the presentation note signed, "With love, Paul and Linda." A still life recently painted by Dmitri, his son's first try at oils, adds a genuine personal touch to the wall above the couch. Nabokov's study, in the next room, contains a lectern, a desk and chair, and a bed. Although he prefers to write standing up, he may use any of the three, depending on the hour and the pull of gravity. The walls are bare, but arranged along the top of the desk are a little family photograph, a framed butterfly, and postcard reproductions of a Picasso still life, Pitcher, Candle, and Casserole, and Fra Angelico's Annunciation, the radiant rainbow wings of the angel Gabriel easily outshining those of the framed specimen. A conspicuous presence in the room is a multivolume Russian dictionary and a well-worn Webster's Unabridged, second edition. Except for the back bedroom, which their part-time secretary has converted into an office, the Nabokovs' apartment gives the impression that they could be packed and ready to leave on the shortest notice.
Nabokov rises at 6 A.M. and, armed with the discoveries of creative insomnia, begins to write immediately; Transparent Things is the title of the novel now in its early stages. By ten thirty, when he draws a hot bath, Nabokov has put in what many writers would call a full day's work. The fair-weather schedule he was following during my most recent visit (August, 1970) would next find him, at around eleven o'clock, walking down to the Montreux station to buy his three daily newspapers, The Times of London, Le Monde, and the Paris Herald-Tribune, where he follows, with determined loyalty and attention, the open-ended comic-strip adventures of Buzz Sawyer and Rex Morgan, M.D. Returning along the lakeside, Nabokov comments on its flora, fauna, and filth; Lake Geneva has not been immune to the waste that has so befouled America. "I saw it coming in the States twenty years ago, and would tell people that," says Nabokov, shaking his head, then deploring "the faddist aspects of the antipollution movement." He points out a ginkgo tree he is very fond of, and pauses to examine the venation of one of its butterflylike leaves (a small wonder also marked in Pale Fire, note to line 49). Further on, he stops to watch some swans. "An overrated bird," he says, "the postures of its neck are grotesque, aesthetically absurd, and," he adds, "how can you respect or trust a creature that goes about with such a dirty neck?"
After lunch, there is coffee and conversation in the Nabokovs' apartment: the butterfly in art, the prosody of prose (Bely and Melville), the art of Keaton, Chaplin, the Marx Brothers, and his favorites, Laurel and Hardy. That subject leads logically to Nabokov's experiences in Hollywood while scripting Lolita: excellent "lepping" in the Hollywood hills, and stimulating discussions with the film's producer, who wanted Humbert to marry Lolita, a small compromise Nabokov was unwilling to make.
The conversation turns to cannibalism. "It is not as uncommon as you'd think," Nabokov says, recalling a Belgian poet he had known in the nineteen-thirties. The poet's father had been a stationmaster. One day a terrible accident had severed a man's leg, and the poet, then a very young man, had helped himself to the limb, "prepared and waiting on the track."
"I never believed that story," says Véra Nabokov, with a tolerant smile.
"It happened, it happened!" insists her husband. "I couldn't make up such a story."
"I like people who have the gift of gab," says Nabokov, generalizing. "I mean 'good conversationalists, " he adds, correcting himself, not wishing to hurt the feelings of anyone present. Nabokov clearly relishes good gab; gossip, anecdotes, and jokes pour forth from him, and he is one of those people whose laughter threatens to unseat them. To emphasize a point or underscore a punch line, he will often lower his head, wrinkle his brow, and peer over the top of his eyeglasses, a parody of a professor. His face, even at less animated moments, is very expressive, mobile; photographs reveal its protean qualities. "I've frequently been told I don't look like me," he says, pausing for a moment to enjoy the paradox. "Recently, a stranger, a tourist, approached me in the [hotel] garden, and said, 'I know you! You're . . . you're . . . you're General MacArthur's brother!" Nabokov shakes with mirth, and dabs his eyes with a handkerchief, and catches his empty coffee cup and saucer as they are about to topple from his lap.
By three in the afternoon Nabokov retires for a rest and more work: the polishing of Dmitri's rendering into English of Podvig (1931 )—The Exploit, now retitled Glory—the last of his untranslated Russian novels (Nabokov was delighted to find a forgotten passage in which the reverie of his fantasizing hero seems to anticipate Thurber's "The Secret Life of Walter Mitty," a story much admired by Nabokov). Then drinks and dinner and more conversation. Close students of the artist's metabolic patterns should note that Nabokov usually goes to bed by nine o'clock.
When Nabokov doesn't have visitors, he may spend the early afternoon reading in the hotel's poolside garden (always keeping notepaper by his side in case the Muse speaks unexpectedly), or else take long walks, sometimes for three or four hours, doing a lot of work in his head. In the spring, when the butterfly-hunting is best, Nabokov may walk (and run) as many as fifteen or twenty miles a day. It is not surprising that he is deeply tanned, firmly muscled, and looks considerably younger than his seventy-two years. Watching him kick around a soccer ball with Raffaello, one of the hotel's cabana boys, underscores the connection between his penchant for exercise and the enormous enthusiasm and creative energy which have resulted in, among many other things, three major works since his sixty-third birthday (Pale Fire, the four-volume Onegin translation, and Ada).
Wordplay is very much part of Nabokov's personal manner. He has a habit of repeating a phrase that he has just spoken, of spearing a word in midair and toying with the pieces. "No, tape recorders are out," he says. "No speaking off the Nabocuff. When I see one of those machines I start hemming and hawing . . . hemming and hawing. Hemingwaying all over the place."
When reviewers use the tag "Nabokovian," they are acknowledging that he is that rarest of artists—a man and a writer who discovers, defines, and expresses himself and his world in a voice that is consistently and uniquely his. Nabokov's voice is most vibrant and identifiable when he is describing either his "passion for lepidopterological research" or his abhorrence of certain writers. "Had there been no Russian Revolution, I probably would have devoted myself solely to lepidopterology," says Nabokov, whose aesthetic of objectivity and precision is clearly that of a naturalist: "The use of symbols [is] hateful because it substitutes a dead general idea for a live specific impression. . . . In high art and pure science detail is everything." His statements go far in helping to place in a quite reasonable context his remarks on other writers, remarks which are variously thought to be arrogant, eccentric, outrageous, indefensible, funny but frivolous. The zest with which he exorcises "bogeys and shams from the hall of false fame" and the verbs he favors ("detest," "loathe") are bound to set sensitive teeth on edge, while his inscrutable dismissals of famous works (Death in Venice is "asinine") rarely clarify his objections to them, or suggest the seriousness and consistency of his position or its source in the literary wars of Russia a hundred years ago. In the eighteen-sixties and -seventies Nikolai Chernyshevsky and other influential radical polemicists insisted that literary artists be topical reporters and social commentators, and the proselytizing, ideological, and sociological nature of much nineteenthcentury Russian literature testifies to their success. Pushkin and Chekhov were attacked for their failure to be "relevant" and engagé (to use today's trite terms), as Sirin would be in the nineteen-thirties, and today's Socialist Realism is the police state's transmutation of those earlier criteria and supposedly progressive principles. Beleaguered or not, Solzhenitsyn is in the main tradition of Russian literature, and the ironies are, of course, tragic.
When the first chapters of The Defense came out in 1929 in the leading émigré journal, the Paris-based Sovremennye Zapiski (Contemporary Annals), Nina Berberova knew that "a great Russian writer, like a phoenix [had been] born from the fire and ashes of revolution and exile. Our existence from now on acquired a meaning. All my generation were justified. We were saved," she writes in her recent memoir (The Italics Are Mine) She was not alone in her estimation of Nabokov, but a number of other émigré critics vilified him for being "un-Russian" in his concerns. So taken for granted were these assumptions about the writer's social responsibilities that the liberal editors of Sovremennye Zapiski, not wishing to offend their readers, refused in 1937 to publish Nabokov's satirical biography of Chernyshevsky, now intact as Chapter Four of The Gift, which they were then in the process of serializing.
Living in Switzerland, writing in English, Nabokov is never more Russian than when offering to journalists and interviewers those seemingly fripperous remarks about writers he deems short on style and/or long on argument and advice. Those remarks, hardly random, enable him to sustain his miraculous openended debate with Chernyshevsky, thereby fulfilling his own polemical responsibilities as the embodiment of the other great Russian tradition: Pushkin, Chekhov, and the Tolstoy who wrote Anna Karenina, or at least most of it. "Skip the hymn to the wheat," Nabokov would instruct his students, referring to Tolstoy's Populist attitudes and Levin's day in the field.
Contrary to rumor, Nabokov is not totally ungenerous, and has praised in print many writers, from Shakespeare to Sirin. Of the famous moderns, he most admires Joyce, Proust, Kafka, and H. G. Wells, his favorite boyhood author. When Nabokov mentions his continued esteem for Wells, especially his "romances"—The Time Machine, The Invisible Man, The War of the Worlds—I ask him about Chapter Three of Ada, where he describes Aqua Veen's private "War of the Worlds," and, in a haunting passage, her howling disintegration. Did he have in mind, I wondered, the final pages of Wells's fantasia, when the silence of devastated and darkened London is disturbed by the terrible last lamentations of those mammoth invaders from Mars, toppled by lowly bacteria?
"Yes," says Nabokov, "I can still hear those creatures," and the expression on his face and the tone of his voice remind me of two moments during other visits to Montreux. Late one afternoon in January, 1968, our conversation had turned to the dark days of the mid-nineteen-thirties, when the Nabokovs were planning their permanent departure from Germany. Because Véra Nabokov is Jewish, a future there seemed even more uncertain. Nabokov recalled Ivan Bunin's visit to Berlin in 1934. The most famous of the émigré writers, Bunin had recently received the Nobel Prize, and was making a kind of triumphal tour. Nabokov attended the public ceremony in Bunin's honor, and a few days later lunched with him at a Berlin restaurant. They were seated, Nabokov remembers, at the rear of a crowded room, beneath a huge Nazi flag. When they met again shortly afterwards, in Paris, Bunin told Nabokov and several others how on his departure from Berlin he had been stopped by the Gestapo, ever on the alert for that most stable of émigré commodities, a smuggled jewel or two. The handsome and erect old gentleman was interrogated, searched, stripped, and searched again. An empty bucket was placed behind the Nobel Laureate, who was then given a strong and immensely successful dose of castor oil. The search of the naked man was completed by the Gestapo agent who wiped him. As Nabokov finished the story, his forehead twisted into a tangle of lines, and he stared, unblinking, at a point considerably distant from this small, nondescript room in a Swiss hotel.
Late in the last evening of my September, 1966, visit we were talking about Soviet writers. Nabokov spoke contemptuously of "the literary double agents," "the party hacks," "the purveyors of worksto-order." Were there any writers of the Soviet period whom he admired? Yes, there were, and Nabokov spoke of several, concluding with Sinyavsky and Daniel, pacing back and forth across the living room as he talked, clasping and unclasping his hands behind his back as he summarized their stratagems for survival. "All these people were enormously gifted," he said, softly, "but the regime finally caught up with them and they disappeared, one by one, in nameless camps." His voice trailed off, and for the first time he looked his age. It was eleven o'clock, late indeed for an early riser and insomniac who usually retires by nine. He stood by the open doorway of his small balcony; it was warm and muggy, the darkness over Lake Geneva was softened by a heavy mist, and he was the last free Russian writer.
"By the way, do you know how a dung beetle lays its eggs?" he asked, moments later, picking up an unresolved thread of conversation from earlier in the evening, when he had entomologically identified Kafka's metamorphosed Gregor Samsa. Since I had to confess that I did not know how a dung beetle laid its eggs, Nabokov imitated the process as best he could, bending his head toward his waist as he slowly walked away from the darkened doorway, making a dung-rolling motion with his hands until his head was buried in them and the eggs were laid.
Laughter in the Dark is clearly a resonant title. That it embodies the ample spirit of the man as well as his work is best illustrated for me by an incident at Cornell in 1953, when I was one of thirty or so students enrolled in Nabokov's Russian literature course. The class was held at the end of a long, dimly lit corridor in the basement of Goldwin Smith Hall. I was rushing to class one wintry morning, three or four minutes late, but slackened my stride when I noticed that Professor Nabokov was also late, and walking ahead of me halfway down the hall. He hurried into a classroom, and my heart sank as I realized it was one door too soon. I entered the class to find Nabokov several sentences into his lecture; not wanting to waste another minute, he was stooped over his notes, intently reading them to thirty stunned students, a shell-shocked platoon belonging to an even tardier don. Trying to be as transparent as possible, I approached the lectern and touched Nabokov on the sleeve. He turned, and peered down at me over his eyeglasses, amazed. "Mr. Nabokov," I said very quietly, "you are in the wrong classroom." He readjusted his glasses on his nose, focused his gaze on the motionless figures seated before him, and calmly announced, "You have just seen the 'Coming Attraction' for Literature 325. If you are interested, you may register next fall." Pnin no more, he closed his folder of notes and moved one door down the hall. "A most extraordinary thing just happened, most extraordinary," he told the students of Literature 325, chuckling to himself as he opened his folder once more and, not bothering to explain what had happened, began to lecture.
Translated by Vladimir Nabokov and included in his recent book, Poems and Problems. Copyright © Vladimir Nabokov, 1971.↩