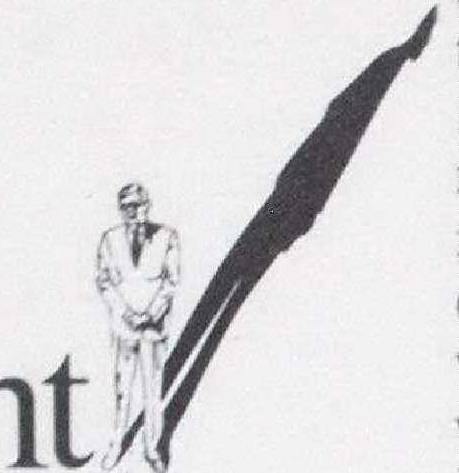 "Let's start a magazine," wrote E. E. Cummings, ironically, for the first issue of Contact in 1932:
"let's start a magazine
to hell with literature
we want something redblooded
lousy with pure
reeking with stark
and fearlessly obscene
but really clean
get what I mean
let's not spoil it
let's make it serious
something authentic and delirious
you know something genuine like a mark
in a toilet
graced with guts and gutted
with grace"
squeeze your nuts and open your face
"Let's start a magazine," said my friend Albert Cook to me and a gaggle of other feckless undergraduates in a messy room at Harvard in the summer of 1947. (Come to think of it, I wasn't an undergraduate at the time; I had been thrown out of college to make way for returning veterans the summer before, and I would not be readmitted until the spring of 1948.) Among those present at the accouchement, besides Cook, who is now a professor of English at Buffalo, were Jonathan Peale Bishop (who now teaches English at Cornell), Thomas McFarland (who now teaches English at NYU), Aaron Rosen (then and now a teacher and poet), and Stanley Moss (now a poet and poetry editor of the New American Review).
Our ostensible (and only avowed) reason for enlisting our lives, our fortunes, and our sacred honor in a new publishing venture was, as the preface to the first issue stated, to "fight tooth and nail the prevailing tendency among advance-guard quarterlies to become journals of current intellectual fashion," to be "predominantly a creative magazine." Our real reasons were, of course, that we wanted to see our own names in print, that we had time on our hands, and that we had discovered an angel (known, in the abstruse technical jargon of the publishing trade, as "a sucker") who would put up the necessary cash. We were also rather sneakily motivated by the local, but relatively dazzling, success of Wake, a postwar Cambridge literary magazine whose editors, being of another clique, would not publish our contributions. Wake's biggest hit had been an issue devoted almost exclusively to Cummings; we took grumpy note of this in our preface by proclaiming that "we will never publish a perfunctory article because its subject has wide current appeal. Nor will we collect testimonials, biographical fragments, and pictures of a single author in order to produce a lucrative collector's item."
"Halcyon"
"Never," in little-magazine publishing, is a highly relative term, like "lifetime guarantee" in advertising, and in our case "never" lasted for exactly two issues, after which our angel and our ambitions simultaneously died. Halcyon, the name we had chosen because, according to us, it suggested "flight—toward perception, not from life; freedom from fashion and bickering; the calm of austere critical standards; a leaning toward the classic and symbolic in art," was, of course, fun while it lasted. It was, for one thing, our ticket of admission to the Grand Theater of Postwar Literary Operations, that Comédie Américaine that Auden had delined and snubbed so lovingly in "Under Which Lyre," the 1946 Phi Beta Kappa poem at Harvard:
Lone scholars, sniping from the walls
Of learned periodicals,
Our facts defend,
Our intellectual marines,
Landing in little magazines
Capture a trend.
The founding of Halcyon enabled us to be—and not just think ourselves —active participants in the battle Auden so accurately described: the conflict, then just beginning, between the Apollonians, dull academics, administrators, order-makers, exegetes, and the Hermetics, disorderly, idiosyncratic free creative spirits. We were, of course, in Hermes' army (no two uniforms alike), and we took second place to nobody in our broad and frequent snook-cocking at Apollo's fat Establishment. As we might not have acknowledged quite so quickly, we were also second to none in our haste to correspond and hobnob with our betters. While we were enjoined by our manifesto from publishing an Eliot issue or a Stevens issue, for example, there was nothing to prevent us from swamping the great and near-great with scores of letters beseeching them for samples of their work, and that's exactly what we did.
To our delight, those buttonholed, though presumably weary of being panhandled by literary street urchins, kicked through graciously, most of them, with poems and stories. As a result, our first issue, dated Winter, 1948, carried contributions by Cummings (take that, Wake!), Howard Nemerov, Richmond Lattimore, Marya Zaturenska, Oscar Williams, and Harry Brown, and our second added Stevens (two really first-rate poems), William Abrahams, and the painter Morris Graves to the list.
Wild surmise
It was great fun getting actual letters addressed to us from these people (I still have a rightfully exasperated note from Cummings, asking for author's proofs), but the headiest part —roughly equivalent to chugalugging a toothbrush glassful of vodka neat —was seeing our names cheek by jowl with theirs on the contents page. Sandwiched securely between James Merriil and Marya Zaturenska and set in the same size type as they, I was a happy man. And that was what it was really all about, publishing a little magazine: the sense of being part of a tradition, of carrying forward the serious and noble work of The Exile, Hound & Horn, transition, The Double Dealer, of becoming by fiat, by our own act of linking our names in print with theirs, the legitimate heirs of Cummings and Eliot and Stevens and Pound.
That was the major statement, the big orchestral motive of our ambitions. But there was an almost equally pleasant minor theme in the dash and ease of the literary life. We were no longer rather grubby college boys beset by poverty, pimples, poor grades, and uncomplaisant girls; at a stroke of the press, so to speak, we became editors, creators, critics, littérateurs. We were of the company, instantly, of Allen Tate and Edmund Wilson; we were, inevitably, to be the Audens and isherwoods of our generátion, twenty years on. Every cup of cheap Chianti we drank was consecrated, every word we spoke was a fragment of oral autobiography, every halting word we wrote was secular writ. We were painting our self-portraits as future literary figures, and it was a full-time job.
For all the hours of ample and idle talk, for all the posturing and playacting, though, there was something of value in Halcyon for each of us. We learned a lot about our limitations as writers, editors, and people (speaking for myself, I discovered that I was an unformed writer, an incredibly disorganized editor, and a potentially dishonorable person, since I misappropriated part of the magazine's remaining funds in a fit of fiscal desperation after Halcyon ceased publishing and suffered excruciating pangs of guilt for months afterward), but we also found there was at least a chance that we might be real writers and editors under all that makeup, that there might be a real literary face, quite different from the one we had imagined, beneath the mask. In short, it was, after all, a broadening and salutary experience, and I commend it without reservation to those beardless (or, rather, bearded) young who even now sit around littered college rooms smoking joints, drinking California red, and saying to each other, with a wild surmise, "Let's start a magazine."