T.S. Eliot & Ezra Pound: Collaborators in Letters
"I think of a friend who, in the early days, was as much concerned with the encouragement and improvement of the work of unknown writers in whom he discerned talent, as with his own creative work; who formulated, for a generation of poets, the principles of good writing most needful for their time; who tried to bring these writers together for their reciprocal benefit; who, in the face of many obstacles, saw that their writings were published; saw that they were reviewed somewhere by critics who could appreciate them; organized or supported little magazines in which their work could appear —and incidentally, liked to give a good dinner to those who he thought could not afford it, and sometimes even supplied the more needy with articles of clothing out of his own meagre store. To him, several other authors, since famous, have owed a great deal."
The reappearance after forty-five years of the original manuscript of T. S. Eliot's The Waste Land, with Ezra Pound's editorial comments, has focused attention again on the friendship of two of the key figures in the literary history of our time. Part of their extant correspondence is still not available, but enough evidence exists to support a fairly detailed account of the relationship between the two men during the half century which followed their first meeting in London in September, 1914.
I
Ezra Pound's verse had been called to Eliot's attention at Harvard in 1910 by his fellow editor on the Advocate, W. G. Tinckom-Fernandez. Eliot had looked at Personae and Exultations, both published in the preceding year, but was not very much impressed. He himself had already contributed several poems to the Advocate, and in 1908 had become acquainted, chiefly through Arthur Symons' The Symbolist Movement in Literature, with the work of certain French nineteenth-century poets. Influenced by the lesson of Charles Baudelaire that the poet is "committed by his profession to turn the unpoetical into poetry," and "engrossed in working out the implications" of Jules Laforgue, Eliot was inclined to dismiss the poetry of Ezra Pound as "rather fancy old-fashioned romantic . . . cloak and dagger . . . stuff." Although he continued for several years to consider Pound's early poems "a brilliant and immensely appreciative piece of archaeology," he later wrote that even then he felt they were "the only interesting poems by a contemporary" that he had found.
During his first year of graduate work at Harvard (1909-1910), in a subsequent year at the Sorbonne in Paris (1910-1911), and in 1911 after his return to Harvard, Eliot wrote six of the twelve poems later printed in his first book, Prufrock and Other Observations (1917), including the two longest, "The Love Song of J. Alfred Prufrock" and "Portrait of a Lady." He made no attempt to publish these six poems, nor, save for four printed in the Harvard Advocate, the other nineteen which now survive from this period; but he did, in the summer of 1913, allow Conrad Aiken, a member of the Harvard Class of 1911 and one of his closest friends during his graduate career, to take copies of "The Love Song of J. Alfred Prufrock" and "La Figlia Che Piange" with him to London. Aiken tried to place the two poems with various editors, among them Harold Monro of Poetry and Drama, but without success. He went to see Pound but cannot have shown him the Eliot poems, (Pound later —in 1962—said that he "dragged it out of" Aiken that "there was a guy at Harvard doing funny stuff.") When Eliot himself arrived in London from Germany a year later, Aiken urged him to go to see Ezra Pound and provided him with an introduction.
On September 22, 1914, Pound reported to Harriet Monroe, the editor of the Chicago periodical Poetry, A Magazine of Verse, that "An American called Eliot called this P.M. I think he has some sense tho' he has not yet sent me any verse." By the end of the month, Eliot (then at Merton College, Oxford, on a Sheldon Fellowship) had submitted "The Love Song of J. Alfred Prufrock," and Pound was calling it, again in a letter to Miss Monroe, "the best poem I have yet had or seen from an American, PRAY GOD IT BE NOT A SINGLE AND UNIQUE SUCCESS." He went on to describe Eliot as "the only American I know of who has made what I can call adequate preparation for writing. He has actually trained himself and modernized himself on his oxen." Pound later explained to Miss Monroe that he disliked the passage in "Prufrock" beginning "No! I am not Prince Hamlet," but it is an early and cherished bit and T. E. won't give it up, and as it is the only portion of the poem that most readers will like at first reading, I don't see that it will do much harm.
Eliot had taken the manuscript back to Oxford to get it ready for printing, but returned it promptly, and early in October Pound forwarded it to Harriet Monroe, expressing the hope that she would "get it in soon." In sending "Prufrock," Eliot seems to have added "Portrait of a Lady," for Pound later made it clear to Miss Monroe that he had chosen "Prufrock" in preference to the "Portrait" because it was "more individual and unusual," and he wanted Eliot's first published poem to be one "that would at once differentiate him from everyone else, in the public mind." When Miss Monroe continued unconvinced (she had wondered if it did not "go off at the end" and had wanted to ask Eliot to make some changes), Pound assured her that "Prufrock" was "better, 'more unique,' than the other poems of Eliot which I have seen."
On October 3, Pound sent "Portrait of a Lady" to H. L. Mencken for possible use in the New York periodical Smart Sat (of which Mencken and George Jean Nathan were then the editors), saying that he thought the author worth watching, "mind not primitive.' / His 'Lady' is very nicely drawn." But Mencken turned the poem down. (Pound eventually offered it to Alfred Kreymborg, who published it in his magazine Others in September, 1915.)
The meeting with Ezra Pound and Pound's approval of his poems stimulated Eliot to begin writing again after a lapse of three years. There are four extant poems which are probably to be dated i)i.|, and eleven the following year. "Suppressed Complex,"in eight lines, written probably late in 1914, was sent to Pound on February 2, 1915. (It was apparently this poem—which was never published—that Pound sent to Wyndham Lewis, eliciting his comment that "It is very respectable intelligent verse, as you say.") "The Death of St. Narcissus," withdrawn after it had been set in type for publication in Poetry, and the unfinished "Love Song of St. Sebastian" seem also to belong to this period. Referring specifically to the latter poem, Eliot wrote Conrad Aiken that it seemed to him strained and intellectual. I know the kind of verse I want, and I know that this isn't it, and I know why. I shan't do anything that wi11 satisfy me (as some of my old stuff does satisfy me—whether it be good or not) for years. . . . And I don't know whether I want to. Why should one worry about that?
Meanwhile, Pound was continuing his efforts to get Eliot's earlier work printed. The "Preludes" (written 1910-1911) and "Rhapsody on a Windy Night" (written March, 1911) were sent to Wyndham Lewis and appeared in the second issue of his periodical Blast in July, 1915. In the preceding month "The Love Song of J. Alfred Prufrock" had made its long delayed appearance in Poetry. Half a year of repeated prodding from Pound (and the advice of John Gould Fletcher that she print it) had at last persuaded Miss Monroe to overcome her dislike of the poem. But although Pound succeeded iu browbeating her into submission, he failed in his attempt to convince her and her committee that the poem should be awarded the Helen Haire Levinson Prize of $200, given annually for the best poem published in the magazine. (The award went instead to Vachel Lindsay for "The Chinese Nightingale.")
Poetry did, however, in October, 1915, print three more poems by Eliot, "The Boston Evening Transcript,""Hysteria,"and "Aunt Helen," all written at Oxford in 1915. They were reprinted in England the following month, along with "Prufrock" and "Portrait of a Lady,"in an anthology edited by Pound and issued by his publisher, Elkin Mathews. This was called Catholic Anthology because of the assorted range of the poems it included—from Yeats to the Imagists. Pound later remarked that the principal reason for its publication was "to get 16 pages of Eliot printed" in London.
At the end of his Oxford year, on June 26, 1915, Eliot had married Vivien Haigh-Wood and that fall had begun, without much enthusiasm, to teach, first for a single term at the High Wycombe Grammar School outside London (salary £140 per annum with dinner) and then at the Highgate Junior School (salary £160 per annum with dinner and tea). He was forced to supplement his income by giving evening lectures for working people, and by writing occasional book reviews. Unfortunately, his wife's health was delicate, and neither her family nor his could offer much financial assistance.
Pound himself, who must certainly have been fully as busy as Eliot, though occupied with more congenial tasks (he had complained to the New York lawyer-patron-collector John Quinn in March, 1916: "... I have never been so rushed. I seem to be a universal committee for all the arts"1) , had the great advantage of an essentially sturdier constitution and little real financial worry. Dorothy Pound, herself a tower of strength, had a small income of her own, which she seems to have been quite willing to place at her husband's disposition and which was regularly supplemented by her family. Pound's own parents, who idolized their son, were probably also as helpful as their small income would allow.
In March, 1916, Eliot was making plans to sail on April 1 in order to take his examinations for his Ph.D. degree at Harvard. Pound was then trying to arrange through Quinn for an exhibition in New York of paintings, drawings, and sculpture by the Vorticists. Since Wyndham Lewis was unwilling to allow all of his work to travel on one ship "in these torpedoing times," Pound asked Eliot to take half of the material for the show with him as luggage, and wrote Quinn on March 14:
I suppose you can send a clerk to meet him at the dock and see him through customs. I shall see him off here and guarantee him any extra luggage charges he may incur, also price of small trunk or suit case, if we need one.
This will certainly be cheaper than freight, and will materially lessen the charges for insurance.
But Eliot's boat was taken off at the last minute, and the plan had to be given up.
Pound wrote Harriet Monroe on April 21, 1916, that Eliot was to come in the following week "to plan a book."This evolved into Prufrock and Other Observations, and it would be interesting to know which of the fifteen poems of the 1909-1911 period never published by Eliot were seen by Pound at this time. Some of them must have been considered, but Pound would have vetoed the inclusion in the book of any poem about which there was doubt, preferring even an embarrassingly thin volume to a thicker one, the effect of which might be diluted by anything not quite up to standard. Pound tried to persuade Elkin Mathews to publish Prufrock, but Mathews declined to do so without a subsidy. On April 11, 1917, Pound wrote the full story to Quinn:
Mathews was fussing about cost of paper, etc. and risk, and wanting part expenses paid, etc. So I told him if he wouldn't publish Eliot's poems without fuss, someone else would. "The Egoist" is doing it. That is officially the Egoist. As a matter of fact I have borrowed the cost of the printing bill (very little) and am being the Egoist. But Eliot don't [sic] know it, nor does anyone else save my wife, and Miss Weaver of the Egoist. & it is not for public knowledge.
The book was published, paperhound, in June, 1917, and ran to only thirty-two pages of text. Since it sold at a shilling and had a first (and only) edition of five hundred copies, it was obviously calculated to help its author's literary reputation rather more effectively than his pocketbook.
Having "chucked" teaching in 1916 and been out of work for "a couple of months," Eliot had, early in 1917, secured, through his wife's family and "under the false pretence of being a linguist," a job in the Colonial and Foreign Department of Lloyds Bank (at £120 per annum and no food). He had hoped the position would give him more spare time for his writing and be less of a strain mentally, but it did not turn out that way. He found the work interesting and devoted a good deal of thought and energy to it, while to supplement the meager pay, he continued his evening lectures and his book reviews. When Richard Aldington was called up for military service and had to resign as assistant editor of the Egoist—a semimonthly paper owned by Dora Marsden and edited nominally by Harriet Shaw Weaver but in the running of which Pound had an important hand—Pound in May, 1917, persuaded the two ladies to employ Eliot in Aldington's plate; but the job paid only a guinea a week.
Pound had been prepared to wait for additional poems from Eliot before taking up the question of an American edition of Prufrock, but Quinn's enthusiasm for the book was not to be restrained. More or less on bis own, he tried to persuade Alfred Knopf to bring out an edition at once. Knopf felt that its small size operated against it, however, and reported to Quinn on August 17, 1917, that he could not do anything with it, "except to give it away as an advertisement. And even that would be difficult."
Quinn did succeed in persuading Knopf (who was about to publish Ezra Pound's book of poems Lustra that he should get out a brochure on Pound s work "as a means of introducing him at once to a wider American audience." He suggested using parts of an article on Pound by the artistpoet Jean de Bosschère which had recently appeared in three issues of the Egoist, but Pound felt that it was "too high flown, too much about my noble soul and not sufficiently documenté." He proposed instead that Eliot be asked to write the text, but pointed out that it would have to appear anonymously, because "I want to boom Eliot, and one cant have too obvious a ping-pong match at that sort of thing." As he explained later to Mencken, Eliot was "the only person one could trust NOT to talk about the Rocky Mountains, the hold unfettered West, the Kawsmos etc."
By September, 1917, Eliot had completed the commissioned text. Pound made three minor deletions, added the tide, Ezra Pound: His Metric and Poetry (he had already supplied a bibliography of his own published work for use as an appendix), and the book appeared early in January, 1918. It was almost certainly the careful reading of the poems required by this assignment that revealed to Eliot how brash he had been in describing Pound's verse (in a letter to Conrad Aiken) as "touchingly incompetent." He must have had his own experience in mind as he wrote that
Few readers were prepared to accept or follow the amount of erudition which entered into Personae and its close successor, Exultations, or to devote the care to reading them which they demand.
It should be noted parenthetically that in 1917 Eliot wrote especially for publication in the Little Review two installments—one of which Pound had to type for him—of a "dialogue," "Eeldrop and Appleplex," of which the prototypes of the two central characters seem to have been himself and Ezra Pound. Eliot later (in a letter to Wyndham Lewis in 1923) dismissed the work as having been intended "only ... as a fill up or an occasional release of otherwise useless cerebration." But Pound wrote Quinn (on April 1, 1917) about the first installment:
I think . . . [Eliot] has created his instrument, in this chapter. His two queer chaps are quite real, and I think they will be an excellent pair of pincers wherewith to pick up and display certain present day types and characters. They remind me a little of Bouvard and Pecuchet, but it happens that he has never read that book, and anyhow they are quite different.
The series never got beyond the first two chapters, but it is interesting in its dim foreshadowings of a dramatic, Waste Land technique. It represents also an early attempt to create an atmosphere of evil —an aim that was later to become an important element in the underlying plan of The Waste Land.
Eliot had stated to Aiken in 1915 that he would not be worried about his failure to write anything that satisfied him even if it continued for years; but he did begin to worry in 1917, as he later admitted: "I thought I'd dried up completely. I hadn't written anything for some time and was rather desperate." He tried to write in French and discovered that at that time he could. Composing in a language not his own, Eliot found that he didn't take the verse so seriously, and wasn't so worried about not being able to write. Pound went through the poems, chiefly correcting the French and making a few notes concerning particular words and rhythms. This exercise got Eliot started again writing poetry in English, and Pound thereupon suggested Théophile Gautier's Emaux et Camées as a model. Eliot later described the procedure:
We studied Gautier's poems and then we thought, "Have I anything to say in which this form will be useful?" And we experimented. The form gave the impetus to the content.
The first of the new group of Gautier-inspired poems to be published was "The Hippopotamus." (About this and three of the French poems when they appeared together in the Little Review for July, 1917, Pound commented to H. L. Mencken: "That unitarian upbringing has not been wasted.") Eliot later mentioned specifically the poems "dealing with a man named Sweeney and other people as having been influenced largely by Pound's suggestion. It is probable, however, that "Whispers of Immortality" was the first to be written, since Eliot kept copies of foe different versions of this poem, all with Pound's annotations, and the first with a note from him to Pound describing it as "very scrappy" and asking if he thought it "worth doing anything to."
The difficulties Eliot encountered in trying to write in this new form are reflected also in some notes he contributed (over the pseudonym "Apteryx") to the Egoist in April, 1918:
Technique . . . can only be learned, the more difficult part of it, by absorption. Try to put into a sequence of simple quatrains the continuous syntactic variety of Gautier or Blake, or compare these two with A. E. Housman. Surely professionalism in art is hard work on style with singleness of purpose.
Other statements that Eliot made over the years and the evidence provided by Pound's markings on the manuscripts of the 1917-1919 poems (which Eliot sold to Quinn in 1922 and which are now in the Berg Collection at the New York Public Library) indicate that the most valuable lesson he learned from Pound was probably this of the importance of technique. Rewrote in Poetry in 1946:
Pound's great contribution to the work of other poets ... is his insistence upon the immensity of the amount of conscious labor to be performed by the poet; and his invaluable suggestions for the kind of training the poet should give himself.
Much of Pound's criticism was of course expressed in conversation, and his ideas were doubtless seldom accepted without some modification. During this period Eliot was, in turn, criticizing Pound's poems. Of the very first Cantos when they were printed in an early version in Poetry, Pound wrote to Harriet Monroe that "Eliot is the only person who proffered criticism instead of general objection," and Eliot in a letter to Quinn in March, 1918, referred to having "gone over . . . carefully" some later, shorter poems of Pound's before they were submitted to Miss Monroe for Poetry. The argumentative aspect in their discussions was usually emphasized by Pound in his own references to the period, as, for example, in an interview in 1962:
....Eliot and I . . . started disagreeing about a number of things from the time we met. We also agreed on a few things and I suppose both of us must have been right about something or other
and, in a letter to James Vogel in 1929:
How . . . many points of agreement do you suppose there were between Joyce, W. Lewis, Eliot and yrs. truly in 1917 . . . or between me and Yeats, etc.? . . .
If another man has ideas of any kind (not borrowed clichés) that irritate you enough to make you think or take out your own ideas and look at 'em, that is all one can expect.
For Pound as well as for Eliot the important thing was that critical theories were being evolved by men who were also creating literature. In one of his first letters to Pound, on February 2, 1915, Eliot had written:
There can be no contemplative or easychair aesthetics, I think; only the aesthetics of the person who is about to do something.
Eliot, Wyndham Lewis, Margaret Anderson, Alfred Kreymborg, John Cournos, and a good many others have testified to what Ezra Pound accomplished almost single-handed on behalf of literature during the period 1910-1922. He attempted to give the "movement" more of a focus, perhaps, than it ever actually had, but by sheer force of personality and conviction he effected a revolution which still, a half century later, seems miraculous. Harriet Monroe, from loathing and detesting "The Love Song of J. Alfred Prufrock," came, in less than a year, to ask Eliot for permission to include it in her anthology The New Poetry (1917). She later described the poem as an "extraordinarily finished product" and always took great pride in having been the first to print it. Louis Untermeyer, from being the most violent of the shocked critics of Eliot in 1915, had by 1922 become one of his most ardent admirers. Without Pound's amazing energy, all this would certainly not have happened so quickly—as Eliot pointed out in 1946:
Pound . . . created a situation in which, for the first time . . . English and American poets collaborated, knew each other's works, and influenced each other. ... If it had not been for the work that Pound did in the years [1910-1922] . . . the isolation of American poetry, and the isolation of individual American poets, might have continued for a long time.
Pound had a plan and proceeded quite deliberately to execute it. When Harriet Monroe's inevitable revolt obliged him to sever his connection with Poetry, he had already persuaded Margaret Anderson to agree to print 5000 words of his choice each month in the magazine she edited with Jane Heap, the Little Review. A continuing outlet was thus assured, and Eliot, for one, was relieved to have a more sympathetic editor, beyond getting Eliot's work printed in the periodicals he controlled, Pound of course introduced him to artists, to editors, and to other writers. In April, 1916, for example, he had taken Eliot to the private performance of W. B. Yeats's At the Hawk's Well, with the Japanese actor Mischio Itow in the role of the hawk, and in 1920, he was responsible for lewis' and Eliot's meeting James Joyce in Paris and delivering to him a package which, when it was opened, proved to contain an old pair of Pound's shoes. (The episode has been graphically described by Lewis.) Pound continued also to "boom" Eliot in letters and in published articles. He reviewed Prufrock and Other Observations at length and with enthusiasm in the Egoist (June, 1917) and Poetry (August, 1917), and noted it in the Little Review in the latter month. Eliot himself reviewed Pound's selection of Passages From the Letters of John Butler Yeats (Egoist, July, 1917) and the Fenollosa-Pound Noh (Egoist, August, 1917), wrote the Knopf brochure on Pound, contributed "A Note on Ezra Pound" to Holbrook Jackson's periodical To-Day (September, 1918), and reviewed Pound's Quia Pauper Amavi for the Athenaeum (October 24, 1919). (Pound found the review "dull;
. . . granite wreaths, leaden laurels, no sign of exhilaration"; but had the grace to admit that "I daresay it is what is best in that quarter.")
It was Pound finally who put the manuscript for a book of Eliot s poems into shape, since Eliot liadn't had time to do it himself, and sent it off to Alfred Knopf in early September, 1918. (It was published in 1920 as Poems by T. S. Eliot.) To add to both Pound's and Eliot's distractions, there was a scheme to get Eliot, who had been turned down by the Navy because of an old hernia, into the United States Intelligence Service. Pound got Quinn to cable his support for Eliot's application, but the plan was rendered unnecessary by the Armistice.
Ezra Pound had been concerned for some time about Eliot's overworking and its adverse effect upon his health and poetry. He reported to Quinn in December, 1918, that Eliot was "back in his bank, but health in a very shaky state. Doctor orders him not to write any prose for six months." In August, 1919, he wrote Quinn from Excideuil in the Dordogne:
Expect Eliot here in a weeks time, hope to put him through course of sun, air & sulphur baths & return him to London intact. He has got three weeks vacation.
(This period of "long walks and good talks" in "France's 'Yellowstone [Park],' fine country & full of old castles"—as Pound described it—was one that both men later looked back upon as having been particularly rewarding.) In 1920, Pound protested to Quinn that "it is a crime against literature to let him waste eight hours vitality per diem in that bank." He proposed that "four or five people who wd. keep their mouths shut" should guarantee Eliot £400 a year for from three to five years. Pound, in his madly impracticable way, thought he himself might be able to contribute £50 for the first year and possibly repeat it for two years if the periodicals for which he was writing kept him on:
Though Eliot wd. have to be kept damn well in ignorance of where that particular £50 was coming from. The boy hasn't got my constitution, certain sorts of prolific outpouring can't (thank god) be expected of him. It is a question of saving three or four books like his vol. of poems from remaining in the limbo of not getting written.
But Quinn, although willing to subscribe to such a scheme, did not wish to ask anyone else to contribute. In October, when both the New Age and the Athenaeum had decided to dispense with his services as critic, Pound was obliged to abandon the project.
Pound's refusal to make any kind of concession to the owners and editors of the papers for which he wrote and the resulting antagonism that he succeeded in creating in almost everyone who was in a position to print his work had become a matter of increasing concern to Eliot. He too turned, in January, 1920, to John Quinn as the one friend of both with the resources and influence to enable him to be of help:
The fact is that there is now no organ of any importance in which [Pound] . . . can express himself, and he is becoming forgotten. It is not enough for him simply to publish a volume of verse once a year—or no matter how often—for it will simply not be reviewed, and will be killed by silence. . . .
As I consider that Pound and Lewis are the only writers in London whose work is worth pushing, this worries me. I know that Pound's lack of tact has done him great harm. But I am worried as to what is to become of him.
Quinn was able eventually to negotiate a position for Pound as agent and Paris correspondent for the New York Dial, and the immediate danger was averted.
But Eliot's financial crisis continued. Reviewing, which he described as "one of the most corrupting, degrading, and badly-paid means of livelihood that a writing man can ply," brought in very little. He proceeded to heap Pelion on Ossa by undertaking in July, 1921, to begin a literary quarterly, the Criterion, which would be financed by Lady Rothermere. This added nothing to his income (since officials of the bank were not allowed to hold any other regular job) , and the planning took almost all of his spare time. Under the circumstances it is not surprising that the pressures became too great. He suffered a breakdown and was ordered by a nerve specialist to take a three-month leave of absence from the bank for a complete rest, first at Margate, and then at a sanatorium in Switzerland. It was during this leave that he wrote The Waste Land.
II
Eliot had apparently had The Waste Land in mind (originally as something of about the length of "Gerontion"?) as early as November 9, 1919, and on May 9, 1921, he wrote John Quinn that it was partly on paper. From mid-October, 1921, his enforced rest cure gave him the necessary leisure for writing, and by December he felt that he had a series of poems nearly enough finished to show Pound in Paris. It was probably at this stage of composition that he applied to the first two sections of his work as a tentative title the quotation front Dickens' Our Mutual Friend, "He Do the Police in Different Voices."
What Pound first saw was a mass of manuscript and typescript of about twice the length of the poem as published, of which the central core would seem to have been basically the five-part poem we have—but with three additional long passages— with some eight miscellaneous poems, varying in length from five to seventy-three lines, also included. In his first going-over of the material, Pound marked some sections as bad, others as doubtful, and advised Eliot to weed out at least a few of the shorter poems, probably suggesting lines here and there that could be salvaged by incorporating them into the main work. Pound's enthusiasm for Eliot's achievement was great, and under its influence, he wrote three characteristic, half-humorous. half-serious poetical "squibs," one of which referred to his editorial work on the poem as a "Caesarean Operation" (and another singled out for praise several specific details later deleted at his recommendation) .
In an interview with Donald Hall printed in the Paris Review in 1959, Eliot, paying tribute to Pound, pointed out that "He was a marvellous critic because he didn't try to turn you into an imitation of himself. He tried to see what you were trying to do." The evidence of the manuscripts of the 1917-1919 poems and most of the minor annotations on the Waste Land draft corroborate this statement; but Pound's major deletions in the central poem seem to reflect a lack of sympathy with some of the experiments that Eliot was trying to carry out. The poem which resulted from the Eliot-Pound collaboration was in some respects quite different from that which Eliot had had in mind. At least part of what the central poem gained in concentration, intensity, and general effectiveness through Pound's editing was at the sacrifice of some of its experimental character.
One of the principal differences in critical theory between Eliot and Pound at this time may be illustrated by a quotation from each. That from Eliot is taken from an essay written much later, The Music of Poetry (1942), but the idea is basically one that he had expressed in earlier writings:
... in a poem of any length, there must be transitions between passages of greater and less intensity, to give a rhythm of fluctuating emotion essential to the musical structure of the whole; ... in the sense implied by that context, it may be said that no poet can write a poem of amplitude unless he is a master of the prosaic.
The quotation from Pound, which might be cited from any of innumerable places in his work, is taken from a letter written in January, 1915, to Harriet Monroe:
The test of a writer is his ability for . . . concentration AND for his power to stay concentrated till he gets to the end of his poem, whether it is two lines or two hundred.
Another basic difference between the two lay in their attitudes toward the theater and the use of dramatic technique in poetry. Eliot had been concerned for some years with dramatic poetry and poetic drama, and the subject continued to occupy him until the end of his life. The best summation of one of his principal ideas occurs in The Use of Poetry and the Use of Criticism (1933), but there are similar expressions of it at earlier dates:
The most useful poetry, socially, would be one which could cut across all the present stratifications of public taste—stratifications which are perhaps a sign of social disintegration. The ideal medium for poetry . . . and the most direct means of social "usefulness" for poetry, is the theatre.
Pound, on the other hand, had based his feeling about writing for the theater on a deep-seated opposition to this very idea that poetry should have any "social usefulness." In a "Paris Letter" contributed to the Dial for March, 1923, he wrote:
Drama has always, or nearly always, been didactic. . . . The real law in writing is that literature shouldn't try to sell patent medicines. (Here included religion, taboos, et cetera.)
and proceeded to give fair warning
. . . that I (personally) believe "the theatre" in general is no good, that plays are no good ["for any one who is capable of what I must call 'poetic' or 'literary' satisfaction"]. This conviction is bound to colour my criticism, and the reader must discount my criticism to just the extent that he believes that the theatre can be good. Most plays are bad, even Greek plays. The Greek dramatists were inferior to Homer. The profoundest . . . thing I ever heard in Prof. Schelling's class-room [at the University of Pennsylvania] was the suggestion that Shakespeare became a playwright, because he couldn't make his mark as a poet.
Even so (as he went on in the same article to relate), Pound, knowing that Eliot was "keen on Webster, English tragedy, et cetera," had suggested "Years ago that he do something with the Agamemnon of Aeschylus ("a great work, it probably knocks the spots off other Greek plays"). But Pound s suggestion had no more apparent result than the slight reflection of the play in "Sweeney Among the Nightingales." (Pound himself later attempted a version, only to be defeated by the difficulty of finding an appropriate "language.") Pound had, of course, while working on the Fenollosa materials between 1914 and 1916 been much concerned with the classical drama of Japan, and in April, 1916, he had written three short plays (one of them a farcical dialogue between two policemen) , which were never printed. Brief stints as drama critic for the Outlook and the Athenaeum in 1919-1920 had helped him make up his mind that he was simply not interested in dramatic verse.
These differences help to explain why Eliot had written the three long passages later deleted from the Waste Land manuscript, and why Pound felt that they should not be part of the final poem.
The original opening was a prosaic account in fifty-four lines of a low-life evening on the town. Eliot had written in the Chapbook for April, 1921, that
. . . verse is always struggling, while remaining verse, to take up to itself more and more of what is prose, to take something more from life and turn it into "play" . . . the real failure of the mass of contemporary verse is its failure to draw anything new from life into art.
In these fifty-four lines Eliot seems to have been attempting to write verse which would be virtually indistinguishable from prose, and thus to catch the reader gradually up into poetry. Their subject matter, drawn from the music hall, was probably introduced in consequence of his theory (expressed in Wyndham Lewis' periodical Tyro, also in April, 1921) that
. . . the English comedian . . . Little Tich, Robey . . . Marie Lloyd . . . and others, provide fragments of a possible English myth. They effect the Comic Purgation.
The theory is reflected also in such a later statement (in the Dial for December, 1922) that
. . . whereas other comedians amuse their audiences as much [as] and sometimes more than Marie Lloyd, no other comedian succeeded so well in giving expression to the life of that audience, in raising it to a kind of art.
Although there is no evidence that the opening passage was actually shown to Pound, we may assume that Eliot would at least have discussed it with him, and that Pound endorsed its deletion. Eliot may have had Ezra Pound, The Waste Land, and this particular passage in mind when, in The Three Voices of Poetry (1953), he referred to
. . . those few friends to whose criticism [the poet]
. . . may wish to submit [the poem] . . . before considering it completed . . . their greatest service perhaps is to say simply "this passage won't do"—thus confirming a suspicion which the author has been suppressing from his own consciousness.
(Eliot never, in later published references to Pound's deletions in the Waste Land manuscript, mentioned this opening section, although he did cite the other two long passages.)
The original opening of Part III, some fortythree couplets in imitation of Pope's The Rape of the Lock, was intended to introduce another voice and another rhythm, to raise into "play" the kind of upper-middle-class life described. Eliot had written (in the New Statesman for March 3, 1917) that "We only need the coming of a Satirist—no man of genius is rarer—to prove that the heroic couplet has lost none of its edge since Dryden and Pope laid it down." These lines were his bid for the title of satirist, and Pound's reaction to them must have been extremely disappointing to their author:
. . . Pound . . . induced me to destroy what I thought an excellent set of couplets; for, said he, "Pope has done this so well that you cannot do it better; and if you mean this as a burlesque, you had better suppress it, for you cannot parody Pope unless you can write better verse than Pope—and you can't."
It would have taken a brave man indeed to publish the passage in the face of such criticism from a respected friend. (Some of the lines did appear in print in another version, however, for Eliot allowed his wife to quote some twenty of them in one of her pseudonymous contributions to the Criterion in April, 1924. It would be interesting to know whether Pound recognized them.)
Although three quatrains on the life of a sailor at the very beginning of the original Part IV are not very good, as Pound pointed out, a long (seventy-one-line) description of the voyage and shipwreck of a fishing schooner off the Eastern Banks is something else again. The passage, inspired by the Ulysses Canto (XXVI) of Dante's Inferno, is set off the New England coast where Eliot himself had sailed as a young man. With the help of echoes from Dante and Homer, Eliot was here attempting to transmute a simple narrative into the "rich and strange" of legend and myth. The elegiac nature of the poetry, its deliberate, unhurried blank verse, would have played a significant part in the poem as a whole, and would, specifically, have filled out Part IV to balance the other four sections. The truncated Phlebas conclusion (the complete Part IV as published, which Eliot wotdd have omitted altogether had Pound not insisted on his retaining it), although effective, does not provide the shock of contrast that Eliot had obviously intended. In the section as originally written one glimpses something of what Eliot had in mind when he wrote (in the Dial for September, 1922) of "the terrifying disinterestedness of the true creator."
Whatever doubts may arise in retrospect concerning the two long passages which Pound persuaded Eliot to delete, there can be no question of the contribution made to the poem by most of the rest of his blue-penciling. Two shorter canceled passages, one of thirteen lines, an apostrophe to London, the other of seven lines, chiefly on Highbury, had not been written by an inspired Eliot. In advising him to get rid of the miscellaneous poems by using such parts of them as he could incorporate into the main work, Pound may have performed his chief service, for in the mental and physical condition in which Eliot found himself in December, 1921, it was probably these that were causing him most trouble. By clearing away this material and demonstrating that it was not essential, Pound allowed the central long poem to emerge.
The other principal aid he gave to the poem was in the notable improvement of the long passage in Part III describing the casual sexual encounter between the "typist home at teatime" and the "small house agent's clerk," "the young man carbuncular." Eliot might well have come eventually to much the same result without Pound's help, but it would have taken him a great deal longer; Pound's blue pencil got rid of the excrescences in short order, reducing the passage by almost half and sacrificing very little of value in the process.
When Eliot resubmitted the poem to Pound, now almost all in typescript, shortly before December 24, 1921, it was already substantially as printed save that three of the shorter poems still appeared at the end. These were almost certainly the thirteen-line "Song to the Opherian," of which part was later salvaged as "The wind sprang up at four o'clock," the twenty-nine-line "Exequy," which had little apparent connection with the rest of the poem, and the seventeen-line "Dirge," which dwelt rather morbidly on the decomposition of Bleistein's body at the bottom of the sea. These were eventually, at Pound's urging, abandoned altogether, and there seems to be no reason to regret their omission.
Having decided to accept all of Pound's important suggestions and many of the less significant ones, Eliot was relieved to be rid of the poem and free to turn his mind to the planning of the Criterion. (Six months later, probably in order that there should be no second thoughts about any of the deleted sections, he offered to give his only copies of them to John Quinn, and sent them off to New York on October 23, 1922.)
Although Pound's admiration for the poem had been a source of great comfort to Eliot (he had written in the Chapbook for March, 1920, that "Certainly there is no more . . . precious praise for a poet than that of another poet"), back in London in January, 1922, the situation had only worsened. His wife was now an almost permanent invalid, and he himself was experiencing recurrent bouts of illness. Richard Aldington reported from London to Pound in Paris that "Eliot was going to pieces and for gawd's sake could . . . [he] do something, anything."
Pound, with characteristic energy, threw himself into renewed, frantic efforts to get his scheme going to subsidize Eliot and thus enable him to give up his job in the bank. May Sinclair, Aldington, and Natalie Barney agreed to help. The project, "concocted without Eliot's knowledge," and christened by Miss Barney "Bel Esprit," was essentially the one that Pound had proposed to Quinn in 1920, but it now called for thirty guarantors of £io per year. Pound sent an outline to William Carlos Williams on March 18, telling him to "Get to it" in America, and wrote also to Quinn, Robert McAlmon, H. L. Mencken, and several others. He contributed to the New Age for March 30 an article on the plan, "Credit and the Fine Arts ... A Practical Application, which did not, however, mention Eliot as the proposed first recipient. (Thanks to the efforts of Pound and Kate Buss, some temporary relief had been secured for Eliot through a giant from the Authors' Club in the United States.) A circular outlining the purpose of "Bel Esprit," mentioning Eliot, was printed for (theoretically) private circulation. In sending a copy of it to Kate Buss, Pound explained that
There can be no more publicity about ELIOT until his subsidy is fixed, as further talk might get him into a mess with the bank, before he is ready to quit.
This is important.
Eliot had, not surprisingly, learned of what Pound was trying to do. He expressed his doubts about the scheme to Aldington on June 30:
I think you will agree . . . that the method proposed by Ezra is rather bordering on the precarious and slightly undignified charity. At the bank I am at least independent of the people whom I know, and a doubtful income, which I should be obliged to attempt to double by literary work would not be of the slightest advantage from anyone's point of view.
In spite of Eliot's coolness to the scheme, Pound drafted a further explanatory notice of "Bel Esprit," which was set in type in November, and devoted part of his "Paris Letter" in the Dial for that month to the project. But by this time rumors were being circulated that Eliot had already, in 1920, accepted £800 without giving up his bank job. When a story to that effect appeared in Brother Savage's "Books and Bookmen" column in the issue of the Liverpool Daily Post and Mercury for November 16, 1922 (Eliot received in the mail as a result an anonymous gift of four postage stamps to help his career), he threatened to sue the paper and wrote a strong contradiction, which was printed on November 30:
I have not received £800 or any part of such sum, nor have I received any sum from "Bel Esprit," nor have I left the bank. The "Bel Esprit" scheme ... is not in existence with my consent or approval. . . .
This was, for Eliot, the end of Pound's beau geste. As Pound wrote to Quinn a few months later:
... I had got pledges for £300 for Eliot for a year . . [but] the guarantees for [the] future were too wobbly. . . . And Eliot made perfectly sensible and justifiable case against leaving bank without some solider guarantee. . . .
(The effort in Paris did, however, lead to a group of French people subsidizing Paid Valéry.)
While all this fruitless activity was going on, arrangements for the publication of The Waste Land had been concluded to the eminent satisfaction of all concerned. The poem had appeared, without the notes, more or less simultaneously (around October 15) in London in the first issue of the Criterion and in New York in the Dial, and had been published by Boni and Liveright in book form, complete with the notes, in New York in mid-December. Ezra Pound had played an important part in the rather complicated negotiations.
Even while he was clearing up final questions about the text with Pound in January, 1922, Eliot had written to Scofield Thayer, then in Vienna, asking what the Dial would give for the poem. When the Dial suggested $150, sight unseen, Eliot considered the offer a good one. But he had meanwhile decided that he would prefer to see the poem appear first in a more permanent form. Conrad Aiken had shown him a book by John Freeman, designed by Bruce Rogers and recently published by Maurice Firuski under his Dunster House imprint in Cambridge, Massachusetts, and Eliot had been much taken with its appearance. He wrote to Firuski on February 26, describing The Waste Land and asking him what terms he would offer.
Then, early in March, he met with Pound in Paris. Word had reached one or the other that the Dial had paid George Moore £100 for his short story "Peronnik the Fool," printed in the issue for November, 1921. Considering their opinion of Moore's writing and the time and effort that Eliot had put into his poem, they decided to refuse the Dial's $150, and Eliot cabled Thayer that he could not accept less than £856. This seemed to quash any hope that the poem would appear in the Dial's pages. But Horace Liveright happened to arrive in Paris, and Pound introduced Eliot to him, with the result that the firm of Boni and Liveright offered Eliot an advance of $150 against a 15 percent royalty for the right to publish The Waste Land in book form in the United States.
Eventually Pound, Dr. Sibley Watson, Gilbert Seldes, and John Quinn were instrumental in arranging for the poem to appear in the Dial, as well as in book form in Boni and Liveright's edition. The Dial would buy, for distribution as bonuses to new subscribers, 350 copies of the book (thus in effect guaranteeing the publishers against loss) and would award to Eliot its annual prize of $2000. Eliot accepted the arrangement, although not without some reluctance, which he explained to Quinn:
My only regret (which may seem in the circumstances either ungracious or hypocritical) is that this award should come to me before it has been given to Pound. I feel that he deserves the recognition much more than I do, certainly "for his services to Letters" and I feel that I ought to have been made to wait until after he had received this public testimony.
(Pound did eventually receive the award, but not until five years later.)
It was doubtlessly the origin of The Waste Land as a group of poems very loosely connected to one central work that caused Eliot to continue to think of it, even after Pound's editing, as a series, to consider printing "Gerontion" as a prelude, and to suggest to Scofield Thayer that the poem could go into as many as four issues of the Dial. Even as late as September 21, 1922, Eliot was planning to print The Waste Land in two installments in his own Criterion, Parts I and II in October, 1922, and Parts III to V in January, 1923. It was only Pound's "howling to high heaven that this was an outrage" that kept the poem from being split in this fashion in its original periodical appearances.
From the outset Eliot acknowledged freely and gratefully his debt to his friend. When he received his first copies of the book in London, he sent one of them to Pound in Paris with the inscription: "for E. P. / miglior fabbro / from T. S. E. / Jan 1923." In reprinting the poem in his first collected volume, Poems 1909-1925, he used the inscription as a dedication: "For Ezra Pound / il miglior fabbro,"and in 1938, specified the tribute he had intended:
... I wished at that moment to honour the technical mastery and critical ability manifest in [pound's] . . . own work, which had also done so much to turn The Waste Land from a jumble of good and bad passages into a poem.
In giving the original manuscript to John Quinn in 1922, Eliot explained that he considered it worth preserving in this form "solely for the reason that it is the only evidence of the difference which [Pound's] . . . criticism has made to this poem," and in a later reference to it (in 1932) he stated that its principal value was "As a masterpiece of critical literature."
In spite of the successful and well-rewarded publication of his poem, Eliot found his situation by no means improved. The benefits of his rest cure were for the most part swept away by worry over doctors' bills, his wife's deteriorating physical and mental health, and the Criterion. He wrote Quinn on March 12, 1923:
. . , I wish to heaven that I had never taken up the Criterion. ... It has been an evergrowing responsibility; It has been a great expense to me and I have not got a penny out of it; There is not enough money to run it and pay me too. ... In order to carry on the Criterion' I have had to neglect not only the writing I ought to be doing but my private affairs of every description which for some time past I have not had a moment to deal with. I have not even time to go to a dentist or to have my hair cut .... I am worn out. I cannot go on.
Quinn, who had already helped by buying the early poetry manuscripts for $140, responded with $400, and promised a similar sum in each of the four following years. (His death the next year kept him from carrying out his intention.) He also got Boni and Liveright to pay belatedly the $150 "advance" for The Waste Land. In thanking Quinn for his generosity Eliot explained the reasons behind his reluctance to leave the bank:
. . . the Bank is a secure job for life, with a pension at 60, and a year's salary and a pension for my wife in the event of my death. The main point, in any question of leaving the Bank, is (as I explained to Pound) the security for my wife. She will never be strong enough to shift for herself, or to endure great privation. . . .
... I mean to leave the bank, and I must leave the bank, but I cannot say how soon or in what way.
I am at present trying to lay a foundation by investing every penny I can save. This is a very slow process. . . . But I have put the Dial award, and a little other money, into a separate account, which I gradually invest in gilt-edged securities, and have the income . . . paid into the same account, so that none of these savings goes on expenses, but it is all put by for capital against the day when I leave the bank. I regard this as a trust fund, and any money that comes to me beyond my current income, I shall deal with in this way.
Financial worries and overwork were to be Eliot's lot for another two years. Pound tried to do what he could for his friend and continued to protest against Eliot's spending his energies in the bank. Even as late as 1925, he wrote to Simon Guggenheim, mentioning Eliot as a man of "unusual ability . . . infamously hampered, by financial stress . . . [whose] literary production has been reduced to a minimum, and that not of his best potentiality, from fatigue." In a subsequent long letter addressed to the secretary of the Guggenheim Foundation on March 31, Pound gave full details of Eliot's plight, explaining why "an endowment for LIFE [of about $2500] with pension to his widow in case he predecease her" was the only possible solution. Fortunately the problem was solved more happily, in the same year, by Eliot's at last resigning from Lloyds and joining the board of the publishers Faber and Gwyer (later Faber and Faber) , a business arrangement ideally suited to his requirements, which continued until his death in 1965.
III
Ezra Pound's "Caesarean Operation" to speed the birth of The Waste Land was to be the high point in the relationship between him and Eliot. To Pound, the poem was "the justification of the 'movement,' of our modern experiment, since 1900." But from 1922, Pound, at first in Paris and then at Rapallo, and Eliot, in London, were separated save for infrequent visits. Correspondence continued, of course (Eliot later reported that he was "obliged to spend a great deal of time answering letters from Ezra Pound," and was grateful to his firm for paying for the postage), but the old closeness was no longer there. As Eliot expressed it in 1946:
There did come a point, of course, at which difference of outlook and belief became too wide; or it may have been distance and different environment; or it may have been both.
There is little doubt that the "difference of outlook and belief" was an important divisive factor. Although Eliot always regarded Pound's literary criticism highly and praised it (in 1937) as "probably the greatest literary influence of this century up to the present time," he had deep reservations about Pound's philosophy in both his prose and his poetry and expressed them on a number of occasions. In the Dial in 1928, he wrote: "I confess that I am seldom interested in what [Pound] ... is saying, but only in the way he says it." And in After Strange Gods in 1934, he charged Pound with being "attracted to the Middle Ages, apparently, by everything except that which gives them their significance. His powerful and narrow post-Protestant prejudice peeps out from the most unexpected places. . . ."
Eliot's approval of the poetry of Pound's middle period continued, but of the early poems he wrote in 1938 that "only three or four original pieces . . . have made any deep impression upon me." There were, indeed, some poems that annoyed him, especially the "Moeurs Contemporaines." "Mr Pound," he wrote, "has an exquisite sense of humour, and his epistolary style is masterly; but the wit and humour in his verse. . . ." The Pound whom Eliot found really congenial (and who influenced him most in his poetry) was the author of Hugh Selwyn Mauberley, Homage to Sextus Propertius, and the Cantos. It was the Pound of these works of whom Eliot wrote (in 1932) :
. . . there is no other contemporary—with disrespect to none, for I include myself—whom I ever want to re-read for pleasure
and whom he described (in 1934) as "probably the most important living poet in our language."
As for Pound, his admiration for Eliot's poetry continued strong, but even in the early days he had found it difficult to accept a good deal of Eliot's criticism. To Margaret Anderson he had objected violently to Eliot's pronouncement that "the greatest poets have been concerned with moral values":
... it is bunkum to drag these matters into a question of poetry. . . .
Even in the "greatest" . . . works the live part is the part which the artist has put there to please himself, and the dead part is the part which he has put there . . . because he thinks he ought to— i.e., either to get or to keep an audience. . . .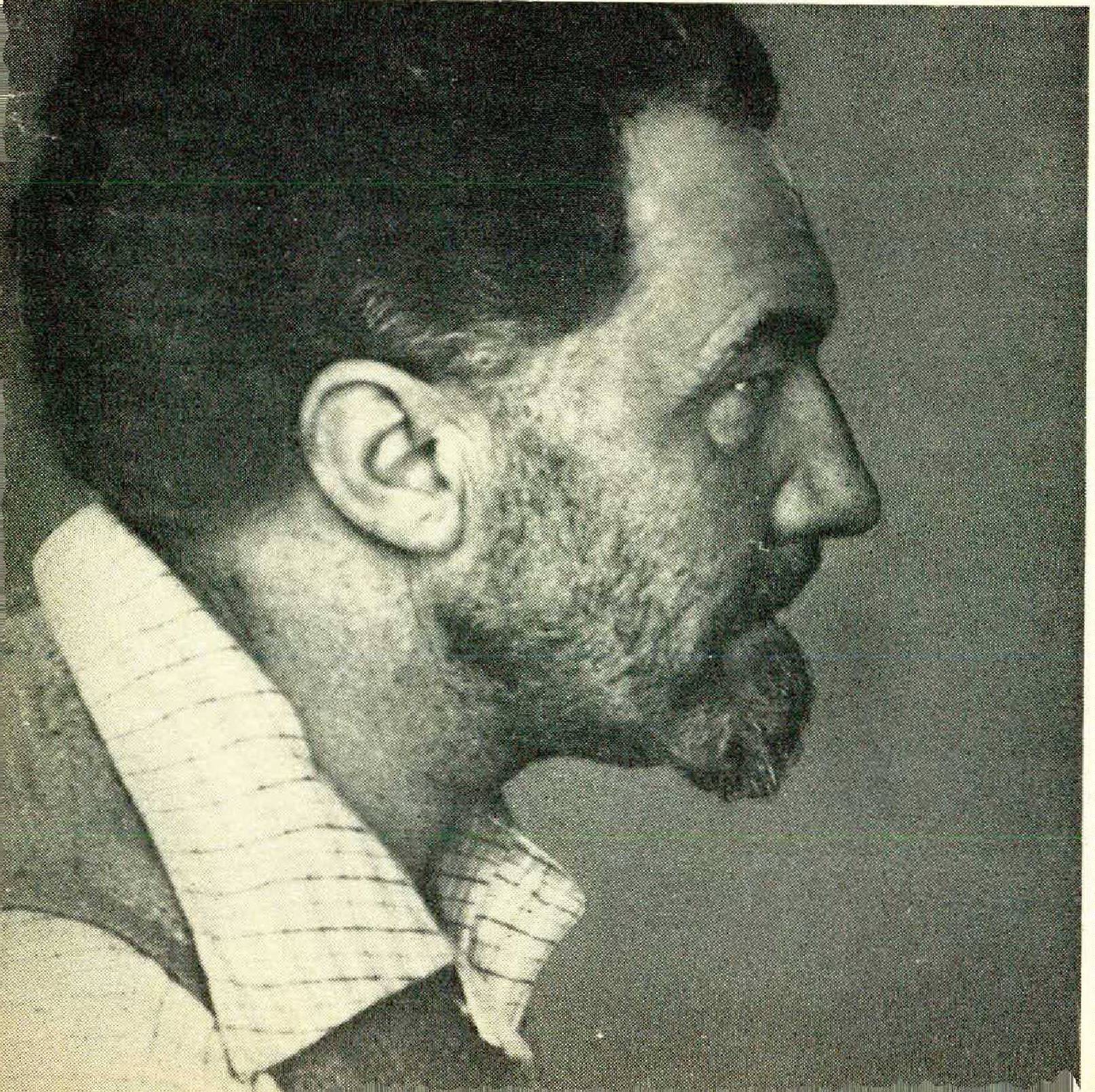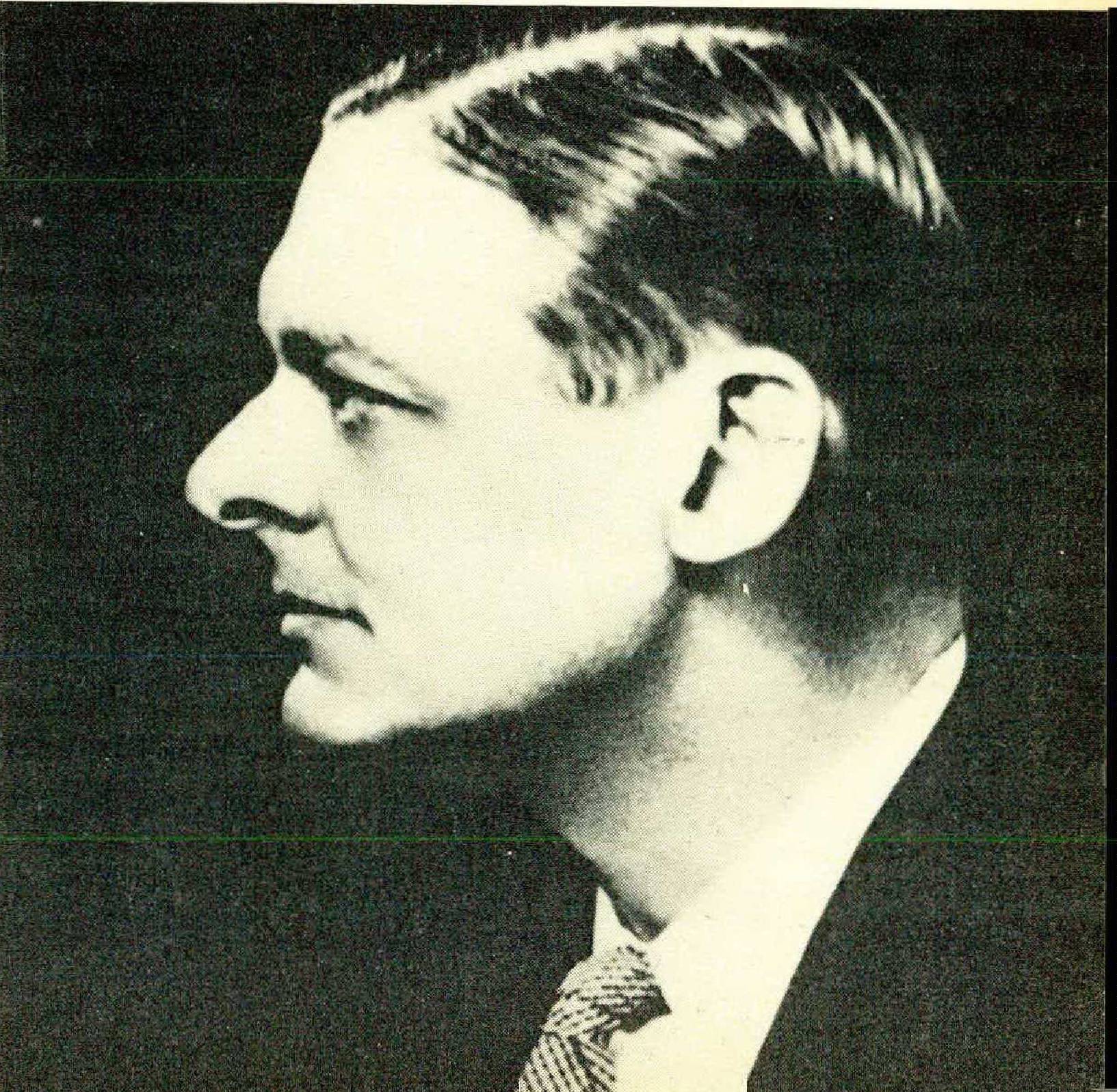 When the idea of duty comes in, pleasure ceases.
And in 1919, writing to Quinn, he had spoken of Eliot's having shown
. . . the "English Department." universitaire attitude: literature not something enjoyable, but something which your blasted New England conscience makes you feel you ought to enjoy
—a charge he repeated in the preface to the Active Anthology in 1933:
It would be hypocrisy to pretend that Eliot's essays are not aimed at professors and students.
Yet Pound in 1925 could take upon himself some of the blame for the cautious air that had increasingly marked Eliot's criticism. He confessed to the secretary of the Guggenheim Foundation in the letter of March 31, 1925, already cited:
I may in some measure be to blame for the extreme caution of his criticism. I pointed out to him in the beginning there was no use of two of us butting a stone wall; that he wd. never be as hefty a battering ram as I was, nor as explosive as [Wyndham] Lewis, and that he'd better try a more oceanic and fluid method of sapping the foundations. He is now respected by the Times Lit[erary], Sup[plement]. but his criticisms no longer arouse my interest:
It is ironic that Pound's editorial comments on the original draft of The Waste Land were almost certainly a factor in the suppression of the more earthy side of Eliot's creativity. Pound's marking of passages reproducing conversation as "photographic?" and his resistance to the "music-hall" element in the poem as Eliot had planned it (and on which the tentative title seems to have been designed to focus the reader's attention) indicated his scant enthusiasm for Eliot's attempted use—in that context—of contemporary speech rhythms. Pound's excisions silenced a number of the "different voices" of the original Waste Land and made less apparent the loose, manyleveled, essentially dramatic structure of the poem.
The dramatic aspect of the original poem had linked it closely to the work that Eliot had intended to write next. This was to have been an "Aristophanic melodrama," which would utilize elements of the Sweeney poems of 1917. Writing to Quinn in April, 1923, he had referred to it as "more ambitious than anything I have ever done yet. (Much later, in The Use of Poetry and the Use of Criticism (1933), he described in detail the elaborate and complicated design he had had for it.) He did make an attempt at writing the play (originally called Wanna Go Home, Baby? and finally Sweeney
Agonistes), consulting Wyndham Lewis about it in September, 1923, and Arnold Bennett in 1924 and 1925, but found that he was unable to solve several basic problems. Only some notes and the two fragments, "Fragment of a Prologue" and "Fragment of an Agon," survive. There is no published evidence that Pound saw the fragments before they were printed in the Criterion in October, 1926, and January, 1927, but he applauded them then and included the "Agon" in his anthology Profile in 1932, and the "Prologue" in his Active Anthology the next year. (In October, 1939, he called the two fragments "the highest potential yet shown by" Eliot.)
Except for some of its manifestations in the context of the original Waste Land, this less exalted side of Eliot's imagination had from the beginning received Pound's hearty approval and encouragement. As early as January, 1915, Eliot had shown Pound some of the stanzas belonging to what Conrad Aiken has described as
. . . the series of hilariously naughty parerga which was devoted spasmodically to that singular and sterling character known as King Bolo, not to mention King Bolo's Queen, "that airy fairy hairy-'un, who led the dance on Golder's Green with Cardinal Bessarion."
At Pound's suggestion Eliot sent two of these poems to Wyndham Lewis for possible use in the second issue of Blast (in the first number of which Pound's own "Fraties Minores" had been printed with some last-minute inking out of lines to forestall the censors) . Lewis acknowledged to Pound receipt of these "excellent bits of scholarly ribaldry," but Eliot reported on February 2 that Lewis'
. . . Puritanical Principles seem to bar my way to Publicity. I fear that King Bolo and his Big Black Kween will never burst into print. I understand that Priapism, Narcissism etc are not approved of, and even so innocent a rhyme as . . . Pulled her stockings off With a frightful cry of "Hauptbahnhof!!" is considered decadent.
Pound's letters continued to refer occasionally to the Bolo series. In 1922, there was some talk of sending samples to James Joyce, and in the thirties Pound suggested, half seriously, that these for the most part unprintable poems might be printed by Arnold Gingrich in Esquire and by Montgomery Butchart and Ronald Duncan in Townsman. Their existence, especially as Eliot's position grew more and more conservative, was a factor in Pound's increasingly frequent use of the nickname "Possum" in addressing and referring to Eliot (he himself was "Brer Rabbit" in a zoological system derived from Joel Chandler Harris) .
The Criterion (which Pound dubbed the "Morterarium" in one of his letters to its editor) played its part in dividing the two friends. Pound had (in a letter to Quinn) greeted the first issue with qualified praise:
... It appears to me to be a magnificent piece of editing, i.e. for the purpose of getting into the Athenaeum Club, and becoming permanent.
It OUGHT to yield him part of an income in time
but he had little respect for most of the writers who appeared at all regularly in the magazine's pages, and expressed his feeling to various correspondents in characteristically vivid terms. ("The Criterion," he wrote to Kate Buss in 1923, "has to be so heavily camouflaged as Westminster Abbey, that the living visitor is not very visible.") But Eliot was conscious of his great debt to Pound, and now that their roles were more or less reversed, he tried to pay it back. He wrote to Quinn in October, 1923:
. . . there is satisfaction, for anyone who has been so much an object of charity as myself, in being able to put money in the hands of people like Lewis and Aldington and Pound (even though it is not very much) and not take any myself. It is harder to help Pound than anyone else. Apart from the fact that he is very sensitive and proud and that I have to keep an attitude of discipleship to him (as indeed I ought) every time I print anything of his it nearly sinks the paper. And he offers more than I want, thinking that he is helping. I am willing to sink the ship for things like the cantos, which are great stuff whether anyone likes them or not, but it goes against the grain to do it for his articles. He always puts them in such a way that the errors stick out and the good points (there always are some) stick in, and he will imitate Hueffer, who writes vilely and who never omits to mention that he is an Officer (British) and a Gentleman.
In Poetry in 1946, be cited an example of the kind ol difficulty he encountered with Pound's contributions:
. . , I once complained to him about an article on the monetary theory of Gesell, which he had written at my suggestion. ... I said (as nearly as I can remember) : "I asked you to write an article which would explain this subject to people who had never heard of it; yet you write as if your readers knew about it already, but had failed to understand it."
(Pound's defense is perhaps reflected in his preface to the Active Anthology in 1933:
... I quite often write as if I expected my reader to use his intelligence, and count on its being fairly strong, whereas Mr Eliot after enduring decennial fogs in Britain practically always writes as if for very feeble and brittle mentalities, from whom he can expect neither resilience nor any faculty for seeing the main import instead of the details or surfaces.)
In April, 1936, Pound was momentarily tempted by Eliot's suggestion that he write an article on Robert Bridges: I take it all I gotter do is to talk about Britches, not necessarily read the ole petrifaction?" But it required only a night's reflection for him to decide that Bridges was not influential enough to be worth attacking. He wrote Eliot again the next day:
NO!! my dear Sathanas: . . . The number of putrid pigs in England is so large that to dig up a corpse for reburial, especially a corpse of the null, wd. be inexcusable unless one were in need of feed within the fortnight.
I did not instantly expect to find the EVIL one lurking under yr. weskit. But so was it.
Apart front the Criterion, the lively give-andtake between the two had continued. Certainly one sees Eliot's hand in Faber and Gwyer's becoming Pound's publishers in England, and when, in 1928, the firm issued Pound's Selected Poems, Eliot not only made the selection (at times varying from Pound's own choice) but wrote an appreciative introduction for the book. Faber and Faber published the English editions of the Cantos, and when—according to Pound—they were harmless, other books by or edited by him, even though Eliot did not always like them (as was the case, for example, with the Active Anthology); the "harmful" ones were issued by other publishers.
Pound did not admire most of the poets—"Eliot's deorlings" he called them, "the blue china and slush boys"—whom Faber and Faber published, and felt that his own proteges, Basil Bunting, D. G. Bridson, and others, must be better. He waged an extensive controversy with Eliot in the pages of the New English Weekly over After Strange Gods—a book which its author later refused to allow to be reprinted—and reviewed The Use of Poetry and the Use of Criticism for the same periodical, taking, as Eliot observed, "a great space to condemn an inferior book for the wrong reasons." "Eliot," wrote Pound, "has paid the penalty for success. Given the amount of that success, the low degree of penalty paid is proof of his solid capacity."
Pound was often irritated by Eliot's slowness in responding to submission of manuscripts (of others, as well as his own), although he admitted that he didn't think Eliot could be blamed for too percent of Fabers' actions. He tried to listen to the broadcast of Murder in the Cathedral in January, 1936, but the "cawkney" voices defeated him. His verdict, reported to James Laughlin, was that "Mzzr Shakzpeer still retains his posishun," but he later referred to the play as "successful and of The Family Reunion said that in writing it Eliot had "caught up with Ibsen."
Eliot was reasonably annoyed on the occasions when Pound seemed to go out of his way to make difficulties, not only for himself but also for Faber and Faber. In an exchange in 1936-1937 about the manuscript for The Fifth Decad of Cantos, Eliot pointed out to Pound that if, in "Canto XLII," a reference to the "Old Bitch up / there on that mon-
ument!" was to be taken to be Queen Victoria—the natural inference—then the publishers would be in for trouble. Pound in his reply pointed out that Eliot had apparently overlooked an even more explicit reference to the "Old Bitch on the throne of England" in "Canto L." In order to avert any possibility that Eliot might be sent to prison on his account, he agreed to replace the offending words in the earlier Canto by "old etcetera" and in the later one by four dots, and the passages were so printed.
But only a year later there was more bother for Fabers. Sheets for Pound's Guide to Kulchur had already been printed, and some copies had been bound up in June, 1938, when counsel decided that certain passages were libelous and must be deleted. These referred to an assortment of personages, dead and living, from Rudyard Kipling to Nicholas Murray Butler. Publication was held up while some fifteen leaves were reprinted, the original leaves excised from the bound copies, and the new leaves pasted on to the resulting stubs. Since the publishers' records indicate that the book sold only some seven hundred copies, there can have been little financial profit for Faber and Faber from its publication.
Still Eliot rose eloquently to Pound's defense in 1938 in the periodical Purpose, after an attack upon him by G. W. Stonier:
To me, it is occasion for distress that a reputable critic should dismiss in six pages of pert frivolity an author who, at the very least, has given thirtyodd years of close study to his art, and who, at the very least, occupies a high place in the poetical history of a generation.
Pound was grateful for the essay, and thanked Eliot for it. When occasion offered, he in his turn continued to assert his belief in Eliot's poetry. In the catalogue We Moderns, published in 1939 by the Gotham Book Mart in New York, he stated his conviction that "Mr. Eliot is indubitably the most distinguished poet writing in England today."
In 1940, there was an exchange oh letters concerning a proposed collaboration among Pound, Eliot, and George Santayana on a book which would present the "Proper Curriculum for the Ideal University." This had been inspired by Santayana s retailing to Pound the comment made by Henry Adams about teaching at Harvard ("It can not be done"), but although Eliot reported the Faber committee as saying that "it ought to be a very queer book and it appeals to them," nothing came oh the idea.
In the piece on Pound contributed to Poetry in September, 1946, Eliot registered his feeling about the more recent Cantos:
If I am doubtful about some of the Cantos, it is not that I find any poetic decline in them. . . . In the Cantos there is an increasing defect of communication . . . apparent . . . for instance, whenever he mentions Martin Van Buren. Such passages are very opaque: they read as if the author was so irritated with his readers for not knowing all about anybody so important as Van Buren, that he refused to enlighten them. . . . But the craftsman up to this moment—and I have in mind certain recent and unpublished cantos—has never failed. There is nobody living who can write like this: how many can be named, who can write half so well?
With The Pisan Cantos— the "recent . . . cantos" to which Eliot was referring—the poet, refined by the suffering of his Disciplinary Training Center experience, triumphantly re-established communication, dispelling most of Eliot's doubts. Eliot was one of the ten Fellows who voted to award to Pound the Bollingen Prize of the Library of Congress for the most distinguished volume of poetry by an American published in the year 1948. (The resulting controversy is best passed over in silence.)
Eliot did what he could for Pound during his incarceration in St. Elizabeth's Hospital, and played a part in his eventual release. Fabers continued to print his poems, although several of the prose books just after the Second World War appeared with the imprints of other firms. Eliot and his secretary, Valerie Fletcher (who later became Mrs. Eliot), went over the Letters (1950) carefully to remove possible grounds for libel before that book was published in England by Fabers, and Eliot himself selected and introduced Pound's Literary Essays, issued by his firm in 1954. Pound's adaptation of Sophocles' The Women of Trachis (1956) was first published elsewhere, however, presumably because of the large amount of English and American slang that Pound had introduced and about which Eliot remarked that "some of the phrases will take a good deal of explaining if Mr. Pound ever meets Sophocles in person!"
Pound, in turn, had not lost his knack for caustic comment. His adverse (and anonymous) criticism of Eliot's poem The Cultivation of Christmas Trees (1954), entitled "Papillon: For a Small Book Unread" and first printed in May, 1957, ends with this couplet:
In any case, let us lament the psychosis Of all those who abandon the Muses for Moses.
In February, 1965, Pound, then in his eightieth year, made the difficult journey from Venice to London in order to attend Eliot's memorial service in Westminster Abbey and to pay a courtesy visit to his widow out of affection for his old friend. A few months later, despite illness, he rallied to pay a final tribute to Eliot in the memorial volume edited by Allen Tate:
His was the true Dantescan voice—not honoured enough, and deserving more than I ever gave him .... I can only repeat, but with the urgency of 50 years ago: READ HIM.
Extracts from Mr. Pound's unpublished letters are copyright © 1970 by Ezra Pound. ↩