Some years ago I was lunching at the University Club in New York with Eric Hodgins, then editor of Fortune. When we had finished our coffee and were making our way out of the long, handsome room, he paused; "Right on this spot," he said, pointing dramatically down at the stone floor, "a plaque should be inserted reading, 'Here on the evening of December 6, 1941, Admiral Whoosis, U.S.N. assured the members of the Club that under no circumstances would Japan dare to attack Pearl Harbor.' " That display of cockeyed overconfidence is exceeded only by the Kremlin directive that war with Germany was not imminent, issued to the Russian Eleventh Army, defending Leningrad, the night before Hitler struck.
Of the two, Stalin's blunder was the more inexcusable. For six months he had been warned repeatedly by his spies (the most reliable of them, Richard Sorge, in Tokyo, had sent final confirmation of the German plans), by his diplomats, and by his military intelligence, naturally alarmed by the German overflights and the multiplying reports of more than 140 Nazi divisions massing along the frontier. Sir Stafford Cripps, British Ambassador in Moscow, had warned him—and been denounced as a provocateur. Why was Stalin so obtuse, how could he and his inner circle have shut their minds to reality? The answers are in one of the most extraordinary books any American has ever written about the Soviet Union, Harrison Salisbury's The 900 Days, the vivid, pitiful, monumental record of the Siege of Leningrad, of the miasma which preceded it, and of how the Russian people recovered what their dictator had so very nearly lost.
The 900 Days
by Harrison E. Salisbury (Harper & Row, $10.00)
A Compass Error
by Sybille Bedford (Knopf, $5.95)
A Stronger Climate by R. Prawer Jhabvala (Norton, $4.95)
Edward Lear
by Vivien Noakes (Houghton Mifflin, $8.95)
A Dog's Life by Michael Holroyd (Holt, Rinehart and Winston, $4.50)
In answer to why, Mr. Salisbury takes us back to the terrible purges of 1937-1938 in which the armed services were decapitated. Three of the five Soviet marshals and two of the four fleet commanders were shot; every commander of an army corps was shot, and almost every division commander shot or sent to Siberia; half the regimental commanders had vanished and with them the majority of experienced military commissars. A nation cannot liquidate from a third to a half of its 75,000 top officers and expect leadership from the intimidated captains who remain. Stalin knew the Red Army was in no condition to hold off the Germans in 1941. He would appease Hitler; there would be no war.
How in the face of Intelligence could he live with this myth? Stalin argued that Hitler would not attack until provoked—so hear no evil, see no evil, and be cautious! He compelled Zhdanov, "his heir," Malenkov, Vishinsky, and Dekanozov, the Soviet Ambassador in Berlin, to his way of thinking, and he compelled the press and radio to say that war talk was preposterous—until at dawn of June 22, 1941, the Panzers burst through the frontier. At this point Stalin took to his quarters in traumatic shock.
Leningrad, Kiev, and the great breadbasket of the Ukraine, then Moscow, were the immediate objectives, and the resistance at the outset was totally unorganized. The Panzers cut off or demolished entire divisions, headquarters vanished without a yelp; 1200 Soviet planes were destroyed in the first day, 900 of them on the ground; Forts No. 6 and No. 9, thought to be impenetrable, were captured as easily as the Maginot Line. Faced with chaos, the Kremlin released the best of the old commanders in Siberia, sped them to the front, and began to trade space for time in which to rearm. Mr. Salisbury was in Russia during the years of the Khrushchev "thaw" and had the opportunity to interview the veterans and the civilian survivors and to read their published recollections, for they could then speak freely and critically of the military disaster. "Revisionist" is a dirty word in the Soviet Union, but Soviet historians have no scruple in revising Russian history to suit the political climate. The more damaging exposés published during the de-Stalinization are now expunged from the record. Thus it is safe to say that The 900 Days will stand as the indispensable, irrefutable chronicle that it is.
Leningrad is one of the most beautiful cities in the world, the San Francisco of Russia, and its inhabitants have a pride and sophistication which have long been the envy of the Muscovites. They were to need every ounce of their tenacious loyalty in the long night. There were two and a half million civilians, including four hundred thousand children, in the city when the siege began, and approximately half a million in the military forces defending. The air defenses could not hold off the Nazi bombers; the great Badayev warehouses holding the hundreds of tons of flour, meat, and foodstuffs went up in flames, and as the temperature dropped to 30° below, the only relief came over the ice road across Lake Lagoda.
The city endured without heat or light and on a trickle of rations; the chronicle would be too pitiful to read were it not for the resourcefulness of the human spirit. The sleds loaded with frozen corpses creaking by on the ice, the whimper of children, the chewing of leather when there was no bread, the bucket brigade of two thousand teen-agers, each carrying two pails, who in relays hauled water from the River Neva to the only bakery then functioning, the haunting diaries of those two poets, Olga Berggolts and Vera Inber—this was the spirit, the heroism that kept the city vibrant. "More people had died in the Leningrad blockade than had ever died in a modern city—anywhere—anytime: more than ten times the number who died in Hiroshima." (Can one wonder that the Russians squirm at the thought of a Germany rearmed?) The 900 Days is not a book for diversion, it is a book to remember. Leningrad is the crippled heroine of this tragedy; she is still beautiful but never again will be one of the two capitals of Russia.
A Compass Error by Sybille Bedford is a story of sophistication and innocence, the revelation of Flavia, a slender desirable girl of seventeen, told half in dialogue and half in soliloquy. Flavia's grandfather was an Italian prince who married an American heiress, and her father a wine-loving Member of Parliament. The story begins in the summer of 1930 when she has been temporarily abandoned in St-Jean in Provence by her mother, who has disappeared with a new lover. It is a golden summer for Flavia, begun in solitude and discipline as she prepares for the examinations which will admit her to Oxford, and leading on to her sexual awakening. The girl who knows too much about the spoiled women of the world and too little about men of her own age has sent away the maid who was to have been her chaperone. She lives austerely in a half-furnished house, does her writing in a stone tower loaned by Iter mother's friend, and swims and eats by herself. But her physical being is eager to escape from this immolation, and the person who calls her out is a bronzed Amazon, Therese, the sun-tanned and commanding wife of a famous Parisian artist who compels Flavia to sup with them, includes her in the family outings—there are young twin boys who comment knowingly on their bohemian parents—and finally makes love to her in a masterful way with the casual explanation, "Oh well, you know, it doesn't really matter very much which of one's friends one goes to bed with." In the relaxation of this lesbian affair, Flavia begins to tell the mixed-up story of her family life.
Flavia, as we know from the prologue, is destined to become a successful writer, and we also know that in retrospect she does not like her younger self. Why she felt repugnance about this golden summer in St-Jean, which Miss Bedford has described in such charming detail, and why Flavia turns away from her first sensual baptism to a much more stormy involvement are what this elegantly written story is about.
Miss Bedford's success lies in her portraiture of this half girl, half woman, poised on the threshold of maturity, and in her adroit sketches of the French dwellers in the coastal village; less plausible, it seems to me, are the highly colored adventures of Flavia's elders, the cynical prince, the willful grandmother, and the rampageous Constanza, who should have kept an eye on her half-worldly child.
The effort to draw a fair contrast between India and the West often degenerates into familiar accusations, the Indians accusing us of lacking spiritual values and we accusing them of being so impractical that they cannot ward off the ever recurring waves of famine and disease. Katherine Mayo's Mother India was a provocative example of Western condescension, just as Rabindranath Tagore's lectures in America were a more subtle affirmation of India's spiritual superiority. The way things are going, we should perhaps look to a mixed marriage, a Westerner married to a Hindu, to lift the curtain on the new order, where the Indians are in the ascendancy and where the British and Europeans are admitted on sufferance. A book with such insight is A Stronger Climate, a collection of nine short stories written by R. Prawer Jhabvala, a Polish woman who was educated in England, graduated from London University, and in 1951 married an Indian architect. They and their three daughters are now living in New Delhi, where she does her writing. Her new book is in some respects her best, and the mood is conveyed by this quotation on the flyleaf, "They come no longer to conquer but to be conquered."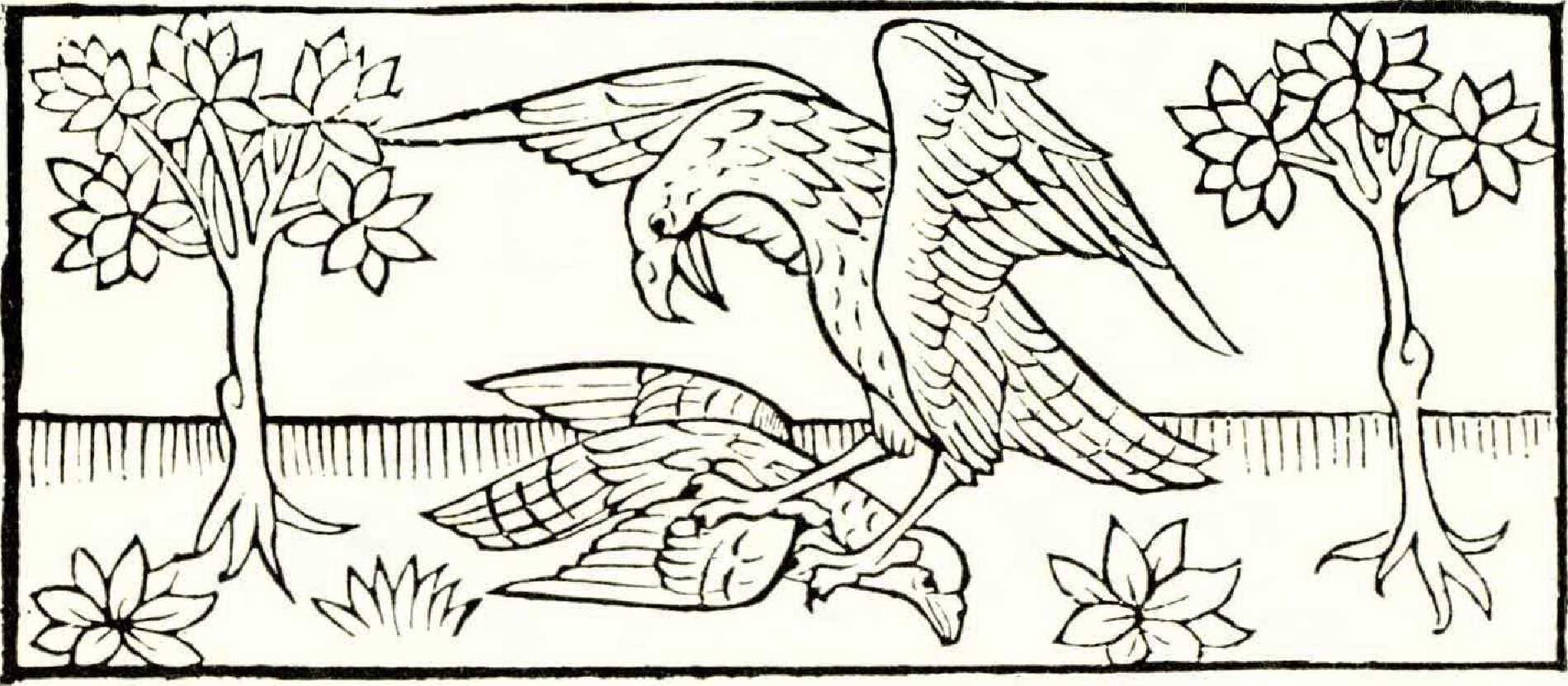 In each of Mrs. Jhabvala's stories the spotlight first falls on the Europeans—young English girls who have come to India in search of love and a job, a writer in quest of source material, an eligible bachelor serving temporarily on a High Commission; they are pawns of one dimension, and once we have their measure, the focus shifts to the Indian emerging from the background—the lover, wife, or mistress, and the differences between them, the attraction and repulsion, are a fascinating contest of tradition and will.
Most of the Indians in these stories are educated, well-to-do, and selfcentered: the beautiful Ruchira and the delicate cruelty with which she teases her suitor from London; the sulky, stately Anita, who had been more than a niece to one of India's former leaders; Har Gopal, the sensitive, harried clerk in "Passion"; in each case it is the Indian who is the materialist and the visitor from England who puts the embarrassing question. This change in perspective is best illustrated in "A Young Man of Good Family," the story in which Georgia, the impulsive man-eater from London, is trying so hard to build a fire under her Indian lover, Ranjit. She wants him to marry her (which he has no intention of doing) and to be less of a playboy and more of a man. She goes about it this way:
"Georgia often returned to the subject of what were they doing for India. She had a lot of feeling for the country and wanted every young Indian to devote himself heart and soul to its uplift. She told Ranjit all the things he ought to be doingbuilding dams, teaching peasants to read and write, defending the frontier-all the things she would be doing if only she had had the good fortune to be born an Indian. In England nowadays, she said, one felt so frustrated—there wasn't anything to do, only things to protest against. But here! a whole country to be built up! a whole nation to be revitalized! a whole culture to be awakened! 'Ranjit, how lucky you are! What opportunities!' and she dug him in the shoulder-blades as if to rouse him. He shrugged her off impatiently: such talk seemed to him just nonsense. What did she expect of him? That he should sink his caste and class, throw away all his advantages—tor instance, the expensive education his parents had provided— and take up work he was not fitted for?"
As might be expected, Mrs. Jhabvala is an urbane judge of interracial courtship, and her ironic and amusing probing of Indian society tells us how the onetime emulation of the British has altered; now it is the British who are to be subordinated and held at arm's length. The last three stories are about "The Sufferers," tire Europeans who have stayed on too long and who have discovered that the country they once thought so beautiful and so compliant has become implacably alien.
Fdward Lear was one of the most entertaining men in Victoria's England. He was witty and enchanting with children; he could draw; he could paint; his nonsense rhymes were a best seller; and of his lyrics, "The Owl and the Pussycat" is the best remembered. Like many other humorists before him, he was at heart pensive and lonely.
Lear was the twentieth child of an overworked mother, and when he was four, there was so little cash left that he was brusquely shoved out under the wing of his sister Ann, twenty-two years his senior. This maternal rejection, according to Lear's biographer, Miss Vivien Noakes, left a wound which never healed, and so it appears from the letters she quotes in Edward Lear: The Life of a Wanderer. He had other handicaps which he confided to his intimates: he was penniless, self-educated, and had weak eyes; and there was one more which he kept to himself: he was an epileptic in constant dread of an attack.
Little wonder that Lear became an eccentric. What is more pleasurable about him is that he was taken up by the peerage, gave drawing lessons to the Queen, traveled through Greece and Turkey with the British Ambassador, visited for a year with the Viceroy of India, was befriended by Alfred Tennyson and Holman Hunt, and sold enough landscapes to live happily for a decade in Rome. These are some of the diverting sides of his life, and Miss Noakes makes the most of them.
This tall, long-nosed, warmhearted man in spectacles began by drawing and painting birds, mostly parrots, and his first and happiest friendship was with Lord Derby, by whom he was employed, below stairs, to do sketches of my lord's menagerie. But he got on so splendidly with the grandchildren that he was soon elevated to the family circle, As an artist he was self-taught, and while he could cope with animals, he always had difficulty with the human figure—which is why there are so few of them in his landscapes. It testifies to his lovable qualities that throughout Lear's life his wealthiest patrons remained his greatest friends. The story consumes less than twenty-four hours in the life of the Farquhar family, whose pet, Smith, a spoiled and ancient dog, is about to die. Three generations of Farquhars are cooped up in their house with its complacent name, This'll Do, and what they do for their dog is incidental to what they do to each other. The old people are in the ascendancy here, and while they may suffer from the decrepitudes of age, what they show to others is the pride, the petulance, and the family abuse which speak out. among those who are closely housed.
He was a compulsive traveler, particularly happy in Italy, Greece, and India, and riding on the coattails of friends, he went everywhere. We see him most truly in the ietters he wrote to two women, his sister Ann and Emily Tennyson, and to two men, Lord Carlingford and Franklin Lushington, and his moods alternate between whimsicality and complaint. There are inadequacies in the text: Shelley was never sent down from Cambridge, as any proofreader should have discovered; the reference to Lear's having contracted syphilis at eighteen is curiously cryptic; and his letters do not distill as much laughter as we expect. It is a pity his diary was destroyed, for the one fragment of it is vivacious and indiscreet. He never could quite bring himself to propose to the woman he loved, and he tried to fight down, not always successfully, the temptation to homosexuality. The best summing up is the poem he wrote in his sixties, beginning:
How pleasant to know Mr. Lear!
Who has written such volumes of stuff!
Some think him ill-tempered and queer,
But a few think him pleasant enough.
Michael Holroyd is a witty and learned Etonian in his mid-thirties whose reputation was established with his two-volume portrait of Lytton Strachey, which was selected by both the Book-of-the-Month Club and the Literary Guild in 1968. In his new work entitled A Dog's Life, he has gone on a literary binge, writing a jeu d'esprit about an unpretentious English family who have grown old and irascible on dwindling capital. For those who relish English humor as I do, this is a book of effortless entertainment.
This is a home crammed with the idiosyncrasy of people who half hear what is said, and each one of whom has long been intent on having his own way. In order of importance they are: Eustace Farquhar, the head of the family, a six-footer, now in his eighties, and still determined to take the stairs or walk to the village despite his crippling arthritis. Eustace may have lost his money, but he certainly has retained his will and his power to tyrannize his wife.
Anne, his wife and a grandmother, sounds somewhat loony, owing partly to her deafness and partly to her wonderful capacity for blurting out the indiscreet. Anne lives in fear of the thunderstorms and burglars and in a state of constant feud with her sister-in-law Mathilda and with Miss Tooth, the antiquated trained nurse who came to take care of her child, Henry, fifty years ago, and stayed on.
Mathilda is the self-appointed taskmaster. It is she who visits the hot-water boiler three or four times daily: it is she who rewashes the dishes after the cook has dried them, who peddles on her old bicycle to the village, or goes into a frenzy dusting the living room while those in it would like to nap or read. Mathilda has never married, and now in her seventies her love is centered on Smith, the mutt.
The two younger members of the family, Henry Farquhar, the businessman, and Kenneth, his son who is home on leave from the army, are dependents to be pushed around as the elders decree. I admit that these do not seem very promising ingredients for a good story, but in A Dog's Life the combustion and confusion provided by the eccentric Eustace, Anne, and Mathilda—and by the implacable Miss Tooth—are at times hilarious, and repeatedly one has to resist the temptation to read of them aloud.