When the schools desegregated last fall in Lillington, North Carolina, a small town south of the capital at Raleigh, the police had to order the students of Lillington High into the school auditorium. A white teacher said one of her teenage students accidentally dropped a .22 caliber pistol to the floor in her classroom. The police frisked the other students and came up with twenty-five knives, most of them penknives. Outside Lillington High, a local Ku Klux Klansman led pickets denouncing desegregation ordered by a federal district court judge.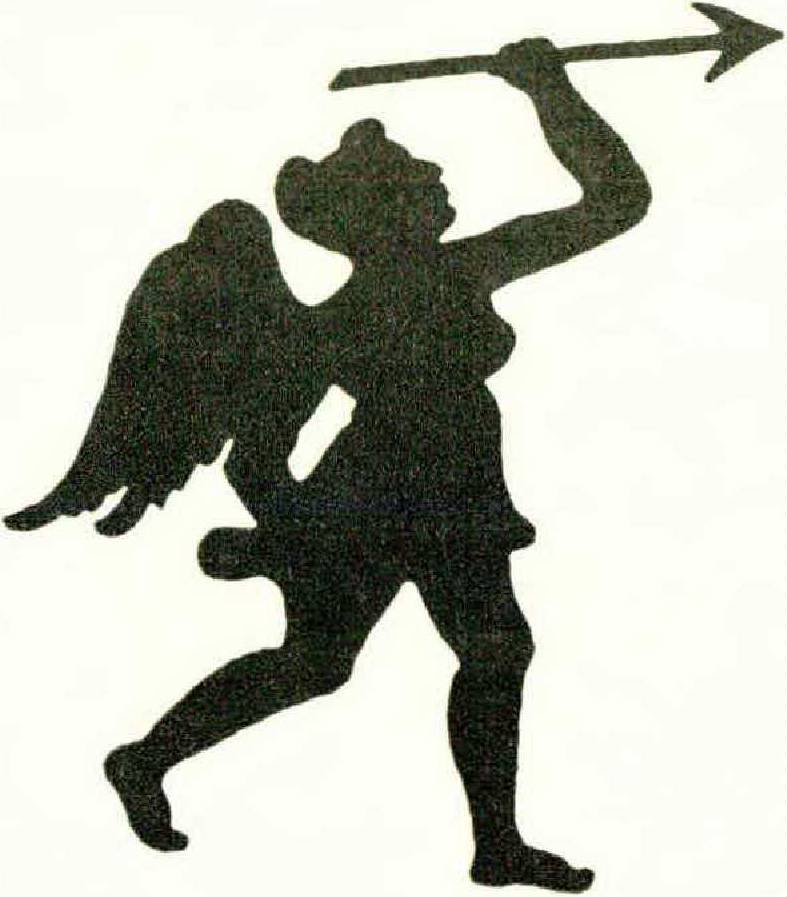 There were other such incidents last fall, in contrast to the pace of change during the past three years when Deep South public schools opened without noticeable violence. In Robeson County, North Carolina, where the Lumbee Indians once ran the Klan out of town at gunpoint, police enforced a dusk-to-dawn curfew in the tiny town of Red Springs in September. About 150 white and black students, newly desegregated, fought after a Friday night football game. A picket line of white women at Harnett County Court House paraded with signs which read "School Is for Education, Not Mongrelzation [sic]," and suggested that the school superintendent was a Communist.
These are the sorts of symptoms arousing concern that the old, ugly forms of hatred the South thought itself rid of are on the way back. Why now? Because desegregation has come late to some parts of the South. Perhaps a factor in the absence of violence in the South up till now has been the slow pace, and in some cases complete stalemate, of desegregation efforts. Pockets of the South last fall were feeling the effects of a May 27 decision by the Supreme Court, which stated that the contemporary Southern laissez-faire "freedom of choice" plans to desegregate schools are worthless unless they do in fact bring rapid desegregation. This the plans have not done. Nearly nine out of ten Southern school districts are using "freedom of choice" plans, and local boards have learned that properly (or improperly) used, they can stall or insulate desegregation. "Freedom of choice" puts the burden of change on the Negro child and parents who are "free" to choose to desegregate in the face of white pressures.
School segregation may be a passe issue in parts of the North, and there are cogent arguments for allblack ghetto schools, operated by black people for black people, but in the South there is hardly enough money to support one good school system, much less two. In a nation with a relatively low tax structure, the South is far below the norm with fewer and lower taxes than the rest of the states.
Breakthrough
If the May 27 Supreme Court decision is applied throughout the South this year, it could be the most significant step toward elimination of Dixie school segregation since the Court's 1954 decision that "separate educational facilities are inherently unequal." It is worth noting what Richard Nixon said on September 12 in a campaign television broadcast aimed at the Carolinas:
I believe that the Supreme Court decision was a correct decision, Brown versus the Board of Education. But, on the other hand, while that decision dealt with segregation and said that we would not have segregation, when you go beyond that and say that it is the responsibility of the Federal Government and the Federal courts to, in effect, act as local school districts in determining how we carry that out, and then to use the power of the Federal Treasury to withhold funds or give funds in order to carry it out, then I think we are going too far.
Columbia, South Carolina, and Mobile, Alabama, were two testing grounds for the Supreme Court decision last fall. In one step, these cities were supposed to go from tokenism to total desegregation in most of their elementary schools. There were more provocative affronts to white sensibilities: white children were for the first time cast in the role of desegregating black schools, in contrast to the traditional opening-day picture of black children braving taunts and jeers to desegregate white schools. Columbia, risking only the anger of the Department of Health, Education, and Welfare, went the way of resistance in September. Mobile, right under the eyes of the liberal United States Court of Appeals for the Fifth Circuit, desegregated.
In the Eau Claire district of northern Columbia, Negroes live mainly in two areas: along the railroad tracks and in a public housing project. Eau Claire is a lowermiddle-class neighborhood in economic levels. It is a mixture of the pickup-truck segregation set. the textile worker, and state and federal civil service employees.
The housing project, Roosevelt Homes, sends its children to Roosevelt Elementary School, which is all black. A few blocks from Roosevelt is Gibbes Elementary, with 16 black and 326 white children in 1967, In September, 1968, Roosevelt and Gibbes were paired in an attendance zone drawn by HEW and initially accepted, though grudgingly, by the city school board. Grades one through three were at Gibbes and four through six at Roosevelt, and there was no way out, no transfer allowed. More than one third of the Gibbes students would be black, more than two thirds of the Roosevelt children white. Six other elementary schools in the city, all black in 1967, expected sizable white minorities to come desegregating in 1968. The rest of the city, including higher-income, all-white residential areas, and all junior and senior highs, remained under the "freedom of choice" plan. For the 18,000 black children among the 41,000 children going to school in Columbia, desegregation last fall was going to put 8500 Negroes in schools with whites, compared with 2500 in 1967.
But a few days before classes were to open in Columbia, the school board changed its mind about the HEW plan. To the surprise of HEW officials in Atlanta, Columbia dropped the pairing of schools and redrew the attendance zones. Most of the 18,000 Negro children continue this school year in segregated schools. Federal District Judge Robert Hemphill, a former South Carolina congressman, dismissed Justice Department arguments, saying he doubted that "HEW can ruin all your plans and shatter your education system in order to get an acceptable plan" of desegregation.
White boycotts brought similar reversals of school desegregation plans in other parts of the South last fall. In Gould, Arkansas, one of the school districts in the Supreme Court's decision last May, classes opened with 536 black and 80 white students. About 200 white children went on boycott. Realtors in Gould say prices on homes have dropped sharply, and white families are moving to nearby towns where desegregation is not so advanced. To combat the moves, Gould businessmen financed a private school in hopes of keeping whites in town. In a score more Southern school districts, white boycotts brought closure of local schools.
Standing down
Mobile, in sharp contrast, desegregated most of its elementary schools, and in the process became the most watched school district in the South. One Mobile newspaper blamed it all on "leftist political quackery," and a suburban police chief running for mayor in Prichard said he could not guarantee the "safety" of white children going to predominantly black schools. But the schools did desegregate.
It was not easy. Mobile's white resistance took a nonviolent form for the most part. STAND (Stand Together And Never Divide) drew 10,000 white parents at its first rally to mobilize support for fighting desegregation. STAND took positive steps to rid itself of Kluxertypes, and adopted a battle plan reminiscent of Virginia's "massive resistance" days.
There were three alternatives for the whites, as outlined by STAND: boycott schools where white children were in the minority and count on politically wary state and local officials not to enforce Alabama's compulsory school attendance law; organize private, all-white schools in the city's extensive church school system; flee to the white suburbs.
None of the three alternatives has materialized in significant size yet. But one or another could. Pierre Pelham, a young Harvard-educated state senator who is STAND'S attorney, was waiting last fall for the violence to take hold. "Right now," said Pelham, "those parents don't realize what schools their children will be going to. They won't know until school opens how many Negroes will be sitting in class next to little Mary and Johnny. When they find out, that will cause trouble."
There was trouble, but not at the level of child-beating seen in the past year in places like Grenada, Mississippi. In the rural Mobile County community of Tanner Williams, at an all-white school, nearly thirty whites tried to keep two Negro women from desegregating the fourteen-member faculty by surrounding their cars when the teachers came to work on opening day. One softdrink bottle smashed through a windshield, and at that point, Mobile County sheriff's deputies sprayed the white segregationists with Mace and made four arrests. Scores of white parents rushed to the school when they heard of the incident, and the comment of one woman may have typified the "white hope" of the South. "They're [the bottletossers] the scum of the community. I didn't want integration, but it's here, and we should learn to live with it. I'd rather have a good colored teacher for my children, than a sorry white one." Two days later, the county school board made public the extent of desegregation in the elementary schools.
Numbers game
Classroom integration in Mobile was five times greater in 1968 than in 1967. There were 692 Negroes in predominantly white schools in 1967 in Mobile County, Alabama's largest school system. In 1968, 3484 Negroes were in predominantly white schools and 253 whites in predominantly Negro schools. Those white children are among the first in the South to desegregate Negro schools.
Widespread as the effects of the May 27 Supreme Court decision may be, they have not brought anything like thorough desegregation to the South's schools. The United States Court of Appeals for the Fifth Circuit, in a ruling as surprising to Dixie segregationists as Hemphill's Columbia decision was to HEW, held that two Louisiana and one Mississippi school district could wait one more year. The court reasoned that administrative problems applying the decision this fall would disrupt school systems. Most of the South's federal district judges have applied that precedent, meaning continued school segregation for the South this year. How much segregation is unclear.
For there is a growing belief among observers of Deep South schools that no one knows the full extent of segregation. HEW, it is felt, has played a numbers game with desegregation statistics, so that today it is difficult to judge progress or the lack of it. In 1967, HEW numbers defined a desegregated school as one "attended by minority group children in which at least 50 per cent of the students are white." A school with 90 percent white students, or 90 percent black students. could be called desegregated. In 1966, HEW defined a desegregated school as one with "as much as 5 per cent of the student enrollment white." HEW says the two definitions are not comparable, and therefore no comparison of desegregation progress between the two years can be made.
Using HEW's own doubtful ways of estimating school desegregation in the South in 1967, one arrives at these figures for the continued division by color in the black belt states: Louisiana 6.7 percent desegregated: Mississippi 3.9 percent; Alabama 5.4 percent; Georgia 9.5 percent; South Carolina 6.4 percent.
Discreet Southern segregationists scorn pressure and intimidation tactics as practiced by the Klan. They call Kluxers "the nose-picking, truck-driving, pickup set." For the discreet, resistance takes other forms. As in the rest of the nation, moving to the all-white suburb is a favorite alternative to desegregation. In Atlanta, where school desegregation has city hall backing and where Mayor Ivan Allen has led the South's most liberal race relations atmosphere, Dr. John W. Letson, city school superintendent, feels helpless about the white exodus.
Since 1960, the school population here has experienced a decrease of about 7,000 white students and an increase of some 25,000 Negro students. If the present trend continues for the next 10 years, the total school population will be 80 per cent Negro. During the past eight years, some 12 to 15 schools have changed from all-white to desegregated and finally to all-Negro schools. As soon as a Negro family moves into an all-white community, for sale signs go up all over the place. When we desegregate a school, the white parents panic and move. Pretty soon, we have an all-Negro school.
The other form of nonviolent resistance, the all-white, private school, made famous by Prince Edward County, Virginia, is making a comeback in the South. Federal court decisions have ended the hopes of Southern legislatures for financing such schools with state tax money. But State Senator Pelham in Mobile and Governor Albert Brewer of Alabama say private schools may replace public schools in the state this year. What may sound like a pipe dream takes on significance when their strategy is reviewed. What would happen, Pelham asks, if the state of Alabama simply gets out of the public school business altogether? His theory is that with no state or local taxes for schools, the average white parent might be able to afford private white schools. There is no provision in such a plan for Negro children.
In some places in the South, private white schools have already succeeded. When desegregation was ordered by a federal court in Hayneville, Alabama, the private school was its alternative. Hayneville had Alabama's number-one high school football team. But since the private school opened, the trophies have tarnished, and the football coach has become principal of Lowndes Academy, the white school. In South Carolina, there were 99 such private schools, with 34,100 students out of a total 646,907 school enrollment last year. An organizer in the state's all-white South Carolina Independent School Association, Inc.,
Dr. T. E. Wannamaker of Orangeburg, commented on the future of white resistance: "It's not token integration we're concerned about, but the effects mass integration will have on our schools in the future. We have convictions, and we're going to stay." — Henry Leifermann