by John Greenway
In the time of the first Elizabeth and the dour Scot who succeeded her, England's four million produced not only Shakespeare but a half dozen other playwrights nearly as strong as he, and one or two perhaps stronger, in promise if not in fulfillment: Marlowe, who died spying in his twenties, and the unknown author of Edward III. In this reign of the second Elizabeth, with four hundred times as many people speaking the tongue that Shakespeare spoke, we do not have four hundred Shakespeares. We have Edward Albee and Harold Pinter. It is the same with the other humanities. Our poor days seem to be the end point of entropy, when the works of spiritual effort are winking out like dying stars.
Since genius is a biological constant, Albee cannot be blamed for being Albee any more fairly than Shakespeare can be commended for having been Shakespeare. Raleigh in his day would have been Errol Flynn, and Lyndon Johnson would have written as good poetry as Henry VIII. People are no more masters of their arts than they are captains of their souls. What is happening is a matter of culture's components, which inexorably arise, develop, become exhausted, and die — unless new patterns are found. Man's part is to recognize and exploit the new patterns that culture puts in his way; if they fail, it is not his failure.
In music and the representational arts some master craftsmen have found encouragement in the unexploited viable patterns of primitive cultures. In pursuing the old ways of being new, a few graphic artists have managed to fight their way back to the level of the Paleolithic artists of the Les Eyzies caves. Literature is the last of the arts to search for new patterns in the past, largely because primitive letters cannot be understood without the mediation of anthropologists, who have busied themselves with other things.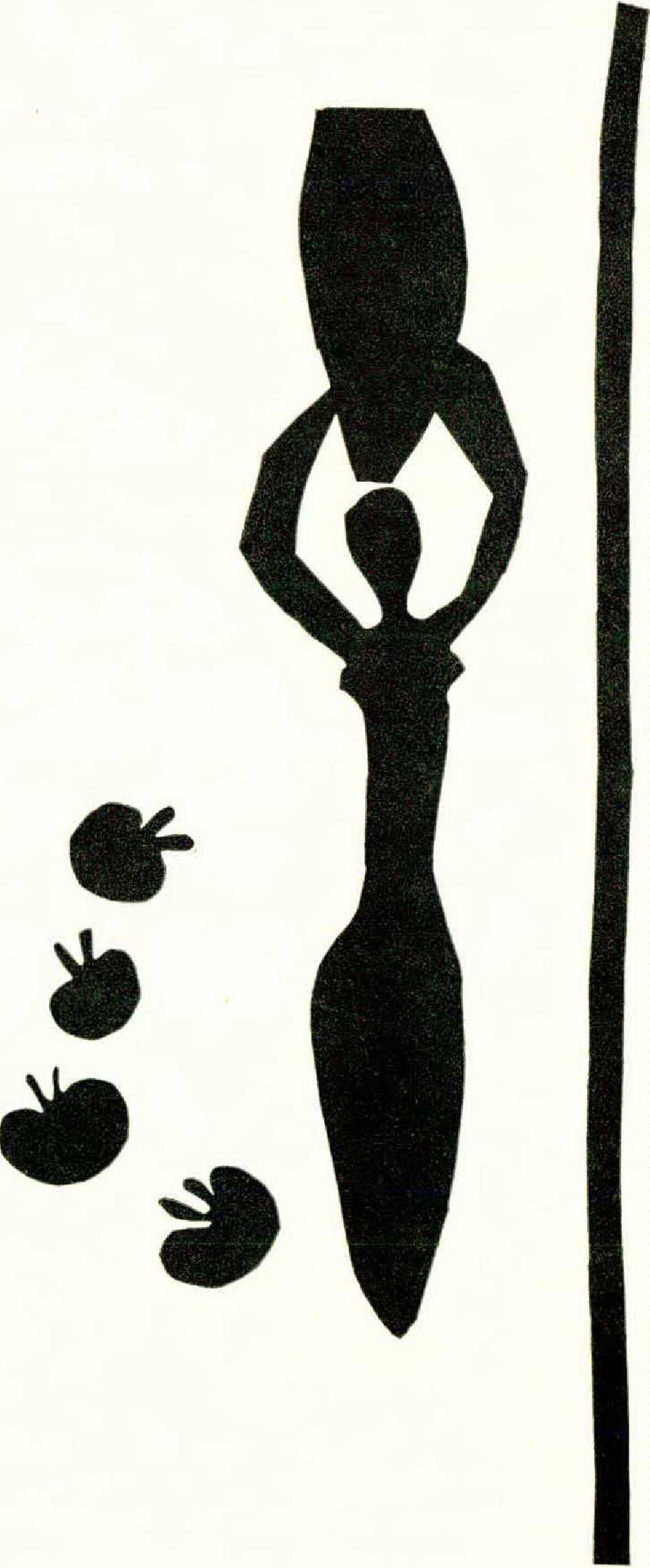 Jerome Rothenberg is the first modern poet with the temerity to offer others like himself a guidebook for this last exploitation. The jacket summarizes his intent fairly enough:
This volume presents a striking selection of primitive poetry from all over the world juxtaposed against examples of modern poetry in an attempt to show that primitive poetry has as profound a relation to modern poetry as primitive art to modern art, and that the life of modern man may be significantly colored in years to come by the consequences of this relationship.
The profundity of his failure cannot be apprehended by anyone not intimately conversant with the literature of primitive societies.
Malinowski said that myth to the primitive was not a story told but a reality lived. That is true not only for myth but for all his literature, all his art; where the whole of life is staying alive, every moment is a crisis of truth. What to us is the intellectual luxury of arts and letters is to the primitive a means of bonding himself to the security of the past, to protective gods and ancestors, to the land. His myth, the arts that depict it, and the ritual that renews his faith in it, all make it possible for him to live in a dangerous and unstable world. Doubt means death. On isolated Bentinck Island off the north coast of Australia three years ago a colleague of mine witnessed the power of living myth. In the easy wisdom of youth a young man disobeyed a taboo and entered a sacred cave whose myth threatened that a trespasser's stomach would eat itself. The young man died after being flown to the hospital at Darwin; muscle spasms had drawn his stomach in upon itself, where digestion destroyed it.
The same year on the edge of the Australian western desert a thousand miles to the southwest another Old Stone Age native turned doubt into a syncretion of Christ and the totemic ancestor Wati Kutjara. He wondered how saltbush and pearl shells could both come from water, and resolved the mystery when he was taken aloft and saw his plane's shadow as a cross in the center of a circular rainbow. "I am the water of life," he murmured.
Between these places about the same time I recorded a "loving
song" from a descendant of the Bard people, whom Dampier three centuries ago described so contemptuously that Swift created his Yahoos upon them. Translated, the song says, "I hold you like this, my sweetheart, because I am crying." When the most miserable people on earth can weep for a depth of love few of us have felt, there are patterns enough for any resourceless poet.
But Mr. Rothenberg is not honestly seeking new patterns. He outrageously distorts already questionable translations of primitive literature to facilitate specious analogies with the obscenities and idiocies published in the far-out journals. It is, he says, a "kind of distortion that can have a value in itself," leading to "random composition" that would have shocked Tzara, and distinguished by his one new contribution, the ultimate barbarism "&/or."
But many student practitioners of what is left of poetry will be taught from this book, and unwarned, they will confuse its labored contortions with brilliance. It will viscerally attract others, for what Rothenberg has perpetrated is the literary manifestation of what the Columbia rioters were "trying to tell us" when they defecated in President Kirk's office. Our civilization is strong enough to put up with educational and poetic anarchists, despite the exhaustion of its artistic patterns. But I say to Jerome Rothenberg what My Uncle Toby said to the blowfly: this world is big enough for thee and me, but leave, sirrah, this despoliation of the earth's destroyed peoples. The few who remain deserve better of us.
Technicians of the Sacred : A Range of Poetries from Africa, America, Asia and Oceania
edited by Jerome Rothenberg (Doubleday, $6.95)