by Edward Weeks
Some years ago it fell to me to entertain a group of writers from the Soviet Union who with couriers from our State Department had come to Boston for a four-day visit. Two of the four I had met in Moscow, but the blond novelist with the iron jaw was a stranger and disturbing in her zeal to identify Americanisms abhorrent to every rightminded Russian. I drove them to Salem and Concord, stuffed them with lobster at the old Union Oyster House (each wanted a packet of lobster bibs to take home), and introduced them to persons and institutions which hold the essence of New England. A three-hour tea with Robert Frost, with a skillful, attractive translator of our choosing, began to soften up the blonde, and on our last evening I asked her, if she had the choice of three things she had seen, which would she like to take back home. "Robert Frost," she said, and then reflectively, "the Loeb Theater at Harvard — and the paintings of Andrew Wyeth!" There had been a Wyeth exhibition at the Massachusetts Institute of Technology, and his work had spoken to the Russians as a vast display of abstract wall coverings in the De Cordova Museum emphatically did not. They objected to being photographed beside the latter.
Andrew Wyeth is the most representative of all living American artists and the most popular. With his drybrush watercolor and tempera painting, he is as indigenous to the coastal landscapes of Maine, where he spends the summers, as to Chadds Ford, Pennsylvania, where he winters. Within each of these orbits, indeed within the radius of two miles, like Thoreau, he extracts from his neighbors, from home sights, and from what is familiar the memory of the past and the enigma of the present. His style is meticulous, the quality of his light demands the finest reproduction, and the sweep of his pictures — as, for instance, Soaring, that magnificent aerial of turkey vultures above the farm — needs more space than the conventional page. Accordingly, his publishers persuaded the artist and his wife, Betsy, to select the drawings, studies, and paintings (121 in full color) which best display the scope of Wyeth's mastery; they agreed to have the binding hand-stitched so that the pages would lie flat, and further that the page should measure 17 by 13 inches so that no picture would be marred by the fold. And they have expressed their confidence in a first printing of 50,000 copies.
Andrew's father, N. C. Wyeth, was a pupil of Howard Pyle's and one of the best illustrators of his day, as his paintings for Treasure Island, Mutiny on the Bounty, and the Captain Hornblower books attest. At Chadds Ford, the elder Wyeth established a regime which Andrew in turn has passed on to his son, Jamie: schooling at home, senses alert to every mood of the day and season, and a deepening knowledge of one's locale. Peter Hurd, who also studied under Wyeth the Elder, gives this description of the studio: "He taught us in painting to equate ourselves with the object to the point that we became the object itself. Andy does this. He makes people out of things and that person is also himself, and vice versa. It's a curious, mysterious, wonderful thing."
Andrew Wyeth by Richard Meryman (Houghton Mifflin, $55.00; $75.00 after January 1)
A World of Profit by Louis Auchincloss (Houghton Mifflin, $5.95)
And Other Stories by John O'Hara (Random House, $5.95)
Emergency Exit by Ignazio Silone (Harper & Row, $6.95)
"Use more color" was N.C.'s advice to his son, but Andrew saw reality in less romantic tones. Close living breeds dependence, and Andrew was slow to recover from his father's tragic death in 1945; he found release in the drybrush tempera painting which was to make him famous. And Winter, his painting of a young neighbor, Allan Lynch, winter-clad, half tumbling down a bare hillside, was his point of departure. "The boy is really me," he says, "at a loss. . . . Just over the hill was where my father was killed, and I was sick, I'd never painted him."
We think of Andrew Wyeth as essentially an outdoor painter, but there is an elusive association with the place or the person he portrays not always conveyed by the title of the picture, and in ten chapters bounding the circumference of the artist's world Richard Meryman, sometimes in the artist's words and more often in his own, has given us the insight which enlarges our appreciation. Here is what sets Wyeth off on one or a series of paintings; here is why pictures like Distant Thunder and Faraway, portraits of his wife and son, and the less intimate Christina's World, Wind From the Sea, and Due Back so touch the heart; here is how Wyeth has gone his independent way, painting that which is "enduringly American." A surpassingly beautiful book.
Judging from his new book, A World of Profit, I should say that Louis Auchincloss is a better novelist for being a good lawyer. New York City will always be his favorite bailiwick, the community where he likes to place his short stories and novels, and in much of the skulduggery in Manhattan, the proxy fights, the amassing of real estate, corporate setups, and divorce suits, lawyers are involved. Auchincloss is in the direct descent of Henry James and Edith Wharton, and while he does not share their infatuation with Europe, he surely knows as much as either about the litigation and corruption of metropolitan society and the motivation of those that buck the tide. Perhaps a bit more.
The Shallcross family, like their white-columned manor facing Flushing Bay, has managed to maintain an air of aristocracy in good times and bad ever since the house was built in 1800. But Eben Shallcross, judge by courtesy of an interim appointment, has not made much of a success of law, and as his wife and children are free spenders, it seems the time has come to sell the family acres and let the old country house be bulldozed out of the way for the inevitable apartments and shopping center. With this possibility in mind, the family in the summer of 1960 submits with some dismay to the proposition of Jay Livingston (born Jay Levermore), a Jewish speculator and a classmate of Martin Shallcross' at Columbia, who everyone says is going places. Jay changed his name before entering college and has defied derision ever since; he is a tough, virile gambler, intent on making a big killing from a network of shops, theaters, and apartments, and at the outset not particularly sensitive about how he does it.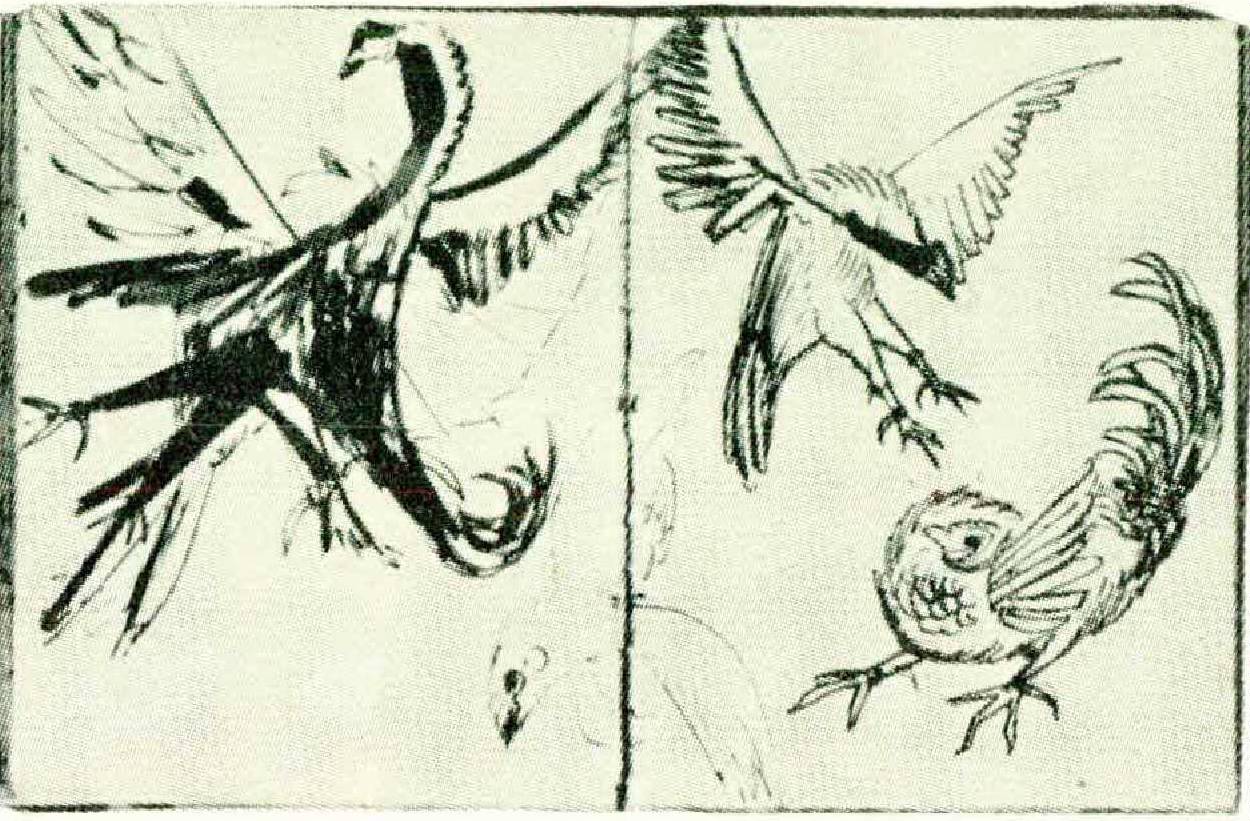 The story is of his impact upon the members of the Shallcross family. He begins by flirting with Sophie, the youngest daughter, a virgin of thirty-two with an almost manic obsession to keep the old house as it is. Jay rouses her from her analystprotected cocoon, makes her feel for the first time that she is a woman, and in his ruthlessness chucks her away to pursue her older sister, Elly.
Elly is a society editor's dream, beautiful to look at, lapping up publicity, some of which she pays for, married to a rich dolt who gives her the freedom and respectability she enjoys. Jay is hot foot to make her, and after their week in Madrid, to marry her, and in her infatuation Elly is beguiled by the quickness of his mind and forgetful of his less attractive features. But when their affair becomes table talk, as it soon does, there is hell to pay. As for Martin Shallcross, so hungry to redeem the family fortune, and so obedient to an audacity he does not possess, Jay makes him a partner, uses his prestige for what it is worth, and then ruins him.
Mr. Auchincloss has introduced a good many characters for a novel as short as this, and some of them, like Mrs. Shallcross, the mother, and Alverta, Martin's wife, are one-dimensional. But Hilary Knowles, the family's pet bachelor and a softie, is beautifully drawn. The younger Shallcrosses are each individuals, and Jay Livingston in his eager unscrupulous way is the Great Gatsby of the 1960s.
In the foreword to his new collection, And Other Stories, John O'Hara gives us one more brief flash of his autobiography, and it will be a book worth reading if he ever pieces it together in this mood of sardonic self-evaluation. He tells us of the things he is proud of having accomplished at the age of sixty-three; of how he has acquired five "proxy grandchildren" by his present marriage; of his pleasure in visiting London; of how he misses scotch and beer and "the things I'd like to eat"; and then, coming down to his work, he says, "The writing of short stories is becoming an expensive luxury at my age. No one writes them any better than I do, but in energy and time they have become costly because the energy and time come out of resources that I must budget for the long novel."
Mr. O'Hara is right: there are few contemporaries who can match his short stories when he is at his best. At his second best he tends to leave a story hanging in midair, or he indulges himself by overwriting. The central story in this new book and by far the longest piece is entitled "A Few Trips and Some Poetry." This is the tale of Isabel and of her evolution as a lesbian from her sophomore year at Wellesley until she is an ill but still passionate woman in her sixties. I see Isabel quite as clearly as I see Willa Gather's Lost Lady, but I see too much of her both in bed and out; a story which traverses forty-five years is not by my judgment a short story, and when this one is finished there is too little left to be desired.
It seems to me that the short stories which we remember — "The Snows of Kilimanjaro" by Hemingway, "The Apple Tree" by Galsworthy, "The Forgotten One" by James Norman Hall are three of my favorites — continue to keep us wondering. The situation becomes luminous and fixed in mind, the people so real that we conjecture about them: What would have happened if, we think, and go on thinking. By this measurement, "The Gangster" is the best of Mr. O'Hara's twelve new stories. From his inexhaustible supply of strong raffish characters he has picked Milo Brady, a young, ambitious thwarted Irishman, and James Aloysius O'Dowd, who controls the liquor racket in that part of New Jersey and whom the mob refers to as Jimmy O'. Their dialogue — and no one living writes this kind of talk as well — is punchy, it discloses the character, the ambitions, and the fears of the two men, and it certainly leaves you wondering.
Ignazio Silone was born to question and to write, and the force which first compelled him into print was a violent earthquake in 1915 which in the space of thirty seconds not only destroyed his hometown of Pescina in the Abruzzi but killed thirty thousand people, including his parents. In the aftermath under the nominal care of his grandmother, Ignazio was sent away to various Catholic schools where his intellectual ability was recognized and his impudence severely punished. After being expelled from one austere place, he was rescued by a remarkable priest, Don Orione, who had founded a school of his own and who in his intrepid, compassionate wayhad a profound influence on the lonely boy.
Silone was fifteen when the earthquake occurred, and the devastation which it wrought throughout that impoverished medieval province of Southern Italy about which he was to write later in his novels helped to make him a rebel. The peasant and his donkey became his natural ally, and the small landowners, of which his father had been one, were constantly subjected to taxation and oppression which made young Silone's blood boil. When the State took over reconstruction, the intrigue, fraud, embezzlement, favoritism, and thievery were accepted as a matter of course, and the worst of it was traceable to the government engineers. From a friend in the construction gang, Silone secured the precise data, enough for a series of three articles. When the first two indictments appeared in the socialist journal Avanti, they caused an uproar among the readers but no response from the authorities.
Young men of brains from the South were in those days "Anarchists at twenty, conservatives at thirty," having been bought off by a government job. When Silone moved to the city and threw in his lot with the workers, he found what he calls an "Emergency Exit" from capitalism, and a dedication which was to make him a political writer first and an aesthetic one second.
His new book, Emergency Exit, is a threading together in memoir form of graphic pieces about his early life and more didactic ones about his later disenchantment. As a young and influential member of the Italian Communist Party, he attended several meetings in Moscow between 1921 and 1927, and was appalled to discover, even in Lenin and Trotsky, "an absolute incapacity to discuss with fairness any opinions contrary to their own." He was repelled by the tyranny of the Communist International and clung to the illusion that improvement might be brought about if there were an internal crisis within the Soviet regime. Meantime at home Mussolini was enforcing the dictatorship of another stripe; for three years Silone lived a hunted life, finally seeking sanctuary in Switzerland.
With growing apprehension he watched the bitter struggle between Stalin and the Trotskyites; he announced to Togliatti his wish to stay in the Party, excused from all political activity, and when this proved unacceptable, in 1931 he pulled out: "My exit from the Communist party was a very sad day for me, a day of mourning, of mourning for my youth." He could not return to Italy; he had no papers to protect him abroad, and he was in frail health.
These were the conditions under which the aesthetic Silone came to life, and the renunciation brought with it the honesty to acknowledge what had long been troubling him, "the bad taste of Stalinism in cultural and aesthetic matters . . . the bankruptcy of an economic system," and, most humiliating of all, the fact that the young people to whom; he had been lecturing had ceased to believe him. Despite his disillusion with Communism he still dreams of a socialist heaven.