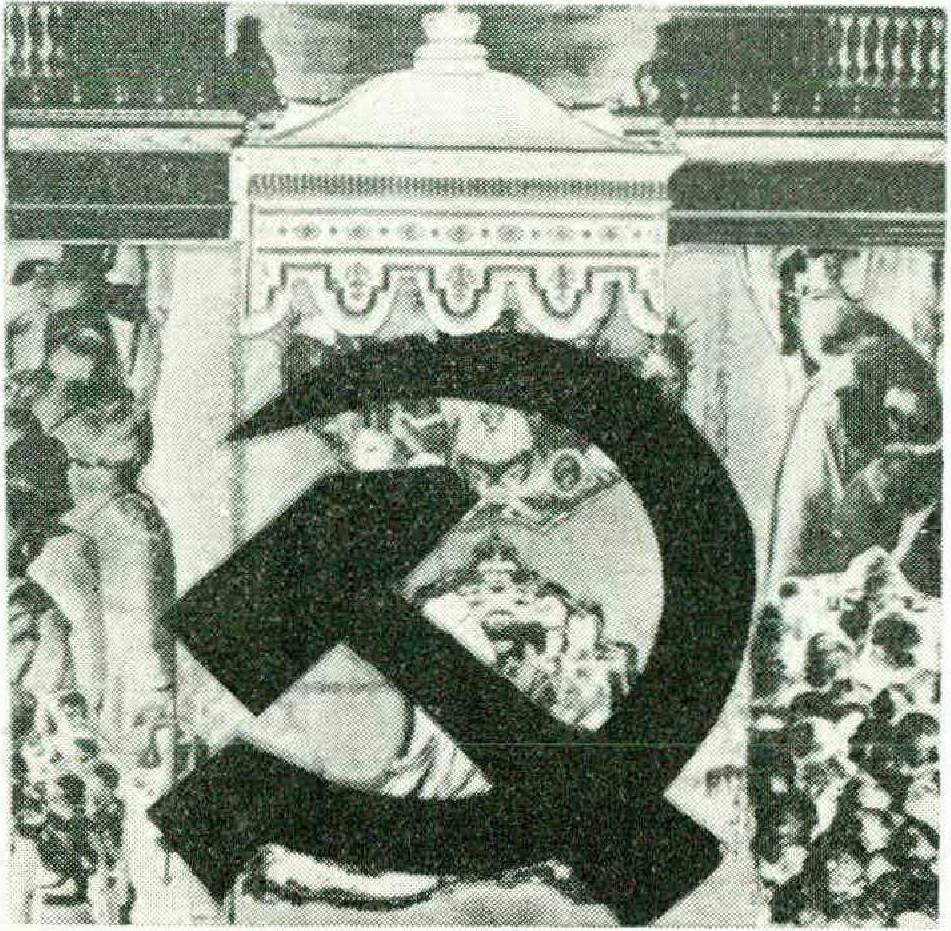 THE PLEASURE FACTORY (John Day, $4.95) is the latest work of VALERIY TARSIS, the Russian novelist whose criticism of Communist bureaucracy in The Blue Battle got him a hitch in a mental hospital. Released but unsubdued, he wrote Ward 7, an equally testy complaint. The authorities responded by letting him out of the country and revoking his citizenship once he was over the frontier. Equating Western Europe with Siberia is distinctly novel mathematics, and for stimulating the Soviet government to such uncharacteristic reasoning, Mr. Tarsis deserves respect regardless of what one may think of his novels. They are, in fact, a good deal better as polemic than as fiction. The Pleasure Factory describes goings-on at a Black Sea vacation town among a bunch of people who, thanks to the repressive stupidity of the Soviet system, all end up losers, whether they start as dedicated Party members or wily wheeler-dealers. Trouble is, they all look like losers under any system.
AGNES DE MILLE explains the origin and development of a ballet in LIZZIE BORDEN: A DANCE OF DEATH (Atlantic — Little, Brown, $6.95), and the process proves to be more complicated than one would expect. The ballet was, of course, Fall River Legend (billed in Russia, to the choreographer's helpless exasperation, as Autumn River Legend), and Miss de Mille admits to some doubt that it is a proper ballet at all, for she worked so closely with the musical composer and the set designer that the finished production fused all their ideas and could not be, so to speak, dismantled into separate elements. Perhaps it was theater of mixed means a few years ahead of the term. Miss de Mille ultimately became so hooked on Lizzie that she prowled around Fall River, studying the murder like any other Borden buff. Her report on Fall River, past and present, and her account of the uncertainties, tantrums, and obstructions involved in creating the ballet are equally interesting. The faint note of martyrdom in her prose is forgivable. It appears that getting a ballet on stage really is hell and disaster.
THE IMPOSSIBLE PROOF (Farrar, Straus & Giroux, $4.95) by the German author HANS ERICH NOSSACK is a novel with only one character. He is a versatile character, however, who takes live different forms, being accused, judge, spectators, and both lawyers at a hearing, which takes place in his own insomniac head, concerning the disappearance of his wife. Fear and loneliness are the problems the author explores without, in fact, discovering anything new about them. The interest of the book, and it is a considerable interest, arises from the ingenuity and austerity with which the author constructs new metaphors for a trite theme.
The Comprehensive Edition of THE TIMES ATLAS OF THE WORLD (Houghton Mifflin, $45.00) is a one-volume version of the fivevolume Mid-Century Edition. It has been sensibly condensed in some areas and sensibly expanded in others (maps of the moon, in case anyone wants to see where all that money has landed), and includes information on mineral resources, major crops, and waterpower. It is a good, useful book and weighs half a ton. The foreword claims legibility, accuracy, modernity, and durability, and the last three claims are justified. As for the first, this atlas is as legible as any map that reduces over 300 miles to around 20 inches, running across the gutter on the way.
MARIE WAIFE-GOLDBERG has produced an unpretentious, informative, bittersweet family memoir in MY FATHER, SHOLEM ALEICHEM (Simon and Schuster, $7.50). Mrs. Waife-Goldberg tells a great deal about Jewish life in Russia at the turn of the century, some of it quite surprising, and something of publishing methods everywhere, all of it horrifying. The book is totally unfashionable in that the author recalls nothing but good of both her parents, who seem to have been the nicest people on earth in spite of constant persecution by publishers and pogroms.
The odd friends and hangers-on of Algernon Swinburne and Oscar Wilde are collected and displayed in FEASTING WITH PANTHERS (Holt, Rinehart and Winston, $6.50) by RUPERT CROFT-COOKE. Mr. CroftCooke takes the mildly unorthodox view that these people were no odder than many others, and not half as wicked as they themselves liked to believe, and he supports the claim with much amusing detail. When he seriously argues the influence of the Wilde debacle of 1895 on literature in general, Mr. CroftCooke brings in the wrong evidence (Kipling and Haggard were going strong in the late eighties, and Stevenson died in 1894), but on the misadventures of a couple of transvestites who rattled around London calling themselves Stella and Fanny, he is pure joy.