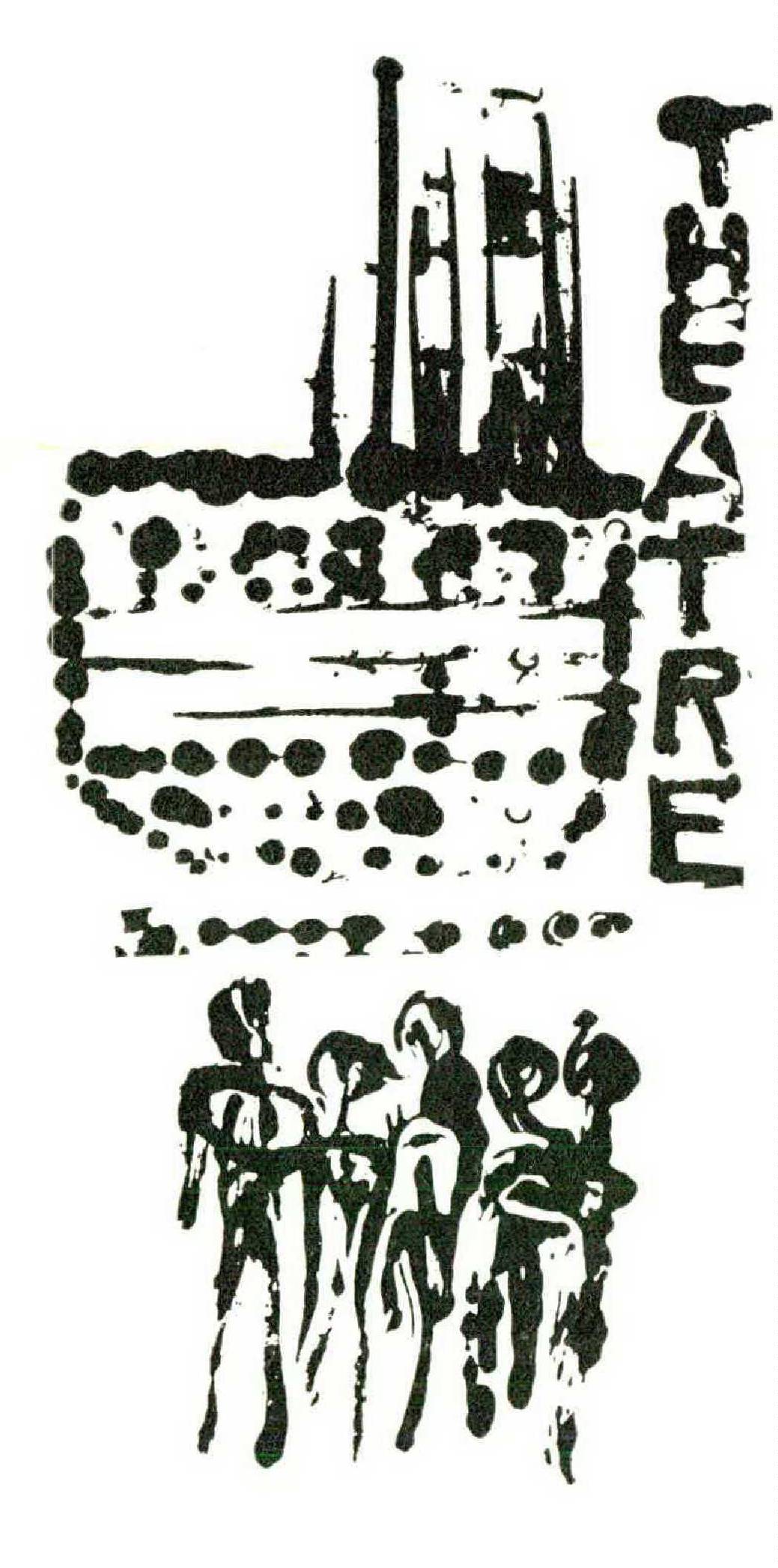 John O'Hara was born in Pottsvillc, Pennsylvania, in 1905, and like most of us, he has a sentimental attachment to his home country. The son of an able, improvident doctor, he was brought up as a Catholic and had passed his entrance examinations for Yale when his father's death cut short this prospect. Working at any job that paid better than the last, he made his way eventually into Manhattan journalism, where he covered movies for the Morning Telegraph, sports for the Herald Tribune, football for the New Yorker, and got his service stripe on Time.
O'Hara wrote his first novel in a furnished room in New York using his bed for a desk, and when he had finished the first quarter, sent the manuscript to Harcourt, Brace, who banked him for his board and lodging until he had finished Appointment in Samarra. Success came fast thereafter, what with Butterfield 8 and the Pal Joey sketches, which were converted into one of the most amusing and durable of our musical comedies. His price tag in Hollywood is about as high as they come, his short stories are among the best, and as a novelist he has outgrown and outproduced most of his contemporaries. In his social novels he has Marquand's gift for swift and easy dialogue and for creating characters that are recognizable, but he is apt to indulge in lush, too abundant detail. In his leaner novels about the theater, the gambler, or the night spot, he has an almost obsessive interest in the man who lives on women and in the nymphomaniac girl; they bother him, and he disapproves of them both, for he is at heart a moralist.
Mr. O'Hara's new novel, THE INSTRUMENT (Random House, $5.95), is one of the lean, muscular ones, the story of a playwright on the make, which only a real pro could make so believable. Yank Lucas, a dropout from Spring Valley College in western Pennsylvania, has been washing dishes in New York restaurants so that he can have free time for his writing. He has a good play going, all but the third act, and one night in his crummy flat, working late on the revision, he falls asleep, the water for the coffee boils over, extinguishing the flame, and Yank, well on the way to asphyxiation, is just saved by the ex-convict in the flat above. Yank expresses his gratitude with a five-dollar bill, but this resurrection, when his head has cleared, is all the clue he needs for Act 3.
Lucas will convert anything or anybody to his purpose, and on the first reading of his play by the cast, he makes an instant captive of Zena Gollum, the star and — temporarily — the wife of his producer; the sultry affair with her complicates the rehearsals, but not the success of the Boston opening. The screwing, financial and otherwise, that goes into the buildup of the smash hit Mr. O'Hara relates in the tough, sexy vocabulary of Broadway, and my only criticism is of Zena herself: she may have been as enticing as Marilyn Monroe, but I wouldn't know; I believe in her craving but never her physical appeal.
When Yank walks out on Zena and his success, he is being true to his only fidelity, his devotion to his writing. The replenishment he finds in East Hammond, Vermont, is provided by a man-eating divorcee, a pert co-ed, and the village postmistress, who might have played in Peyton Place, so many sexpots to be used or discarded as figments for the next play. The austerity in Vermont is refreshing after the venality of New York, and Mr. O'Hara draws the comparison skillfully. At the close, Yank's morality is truly assessed by the two most vital women in the book: Anna Phelps, who runs the clean, quiet boardinghouse, and Peg Mclncrney, his sharp but loyal agent. The story leaves a wry taste, and there is not a dull moment in it.
Beauty and the hogs
A birthright Quaker who wrote her first short stories for the Atlantic when she was recovering from tuberculosis, substituting, in her words, "the horizontal for the vertical approach to literature," JESSAMYN WEST early staked out her claim on the Ohio Territory and the deep forests of Indiana as they were a century and a half ago. Here she has placed her new novel, LEAFY RIVERS (Harcourt, Brace & World, $5.95), with the spotlight falling on the Quaker family of Bass Converse. Bass is a testy and repressive man to have about the house, and that makes his children eager to be gone.
Chancellor, the oldest turned twenty-two, has the gift of tongues, and if he can make his peace with Venese, whom he has been courting in a leafy bower, he means to be a preacher. The daughter, Mary Pratt, nicknamed "Leafy," is eager for responsibility; she wants a home of her own, and she picks the young marble-browed schoolmaster for her partner (an erratic pick). Howard, whom the family call "Offie," is too fat and too young to run away, but with his white lies and his stubbornness he takes every advantage he can get. Of the three it is Leafy who commands our attention.
The Indians are gone from this woodsy primitive frontier, but the living is still hazardous for a man as high-minded and inept as Leafy's husband, Reno, who would much rather set than act. In no time at all Leafy is wearing the pants of the family, housekeeping and fattening their drove of a hundred hogs, whose market value she hopes will clear the title to their farm. She intends to herd them all the way to Cincinnati.
Miss West begins her story on the day when Leafy is suffering the birth pangs of her first child, and the novelist weaves the yarn back and forth from that point, now turning to Leafy's girlhood and then forward to those temptations of the flesh which assail her as a young bride who has discovered that her husband will always be a dependent. Childbearing could be a dangerous business in the frontier, especially when, as in this case, the doctor had lost his own wife in childbirth and was to lose his courage midway through Leafy's ordeal.
Leafy's torturous delivery may not be the longest birth in American fiction, but it seems to be, and it certainly leaves me no doubt of the girl's courage and willpower; I am prepared to believe that in her lucid moments her mind would revert to the more lustrous scenes of her marriage. Her two tempters are the sheriff, who nearly seduces her, and Cashie, who docs. Cashie at eighteen, the handsome young hog buyer, a master-hand with women and his Conestoga wagon, with its feather bed, oil lamp, and commode, is an invitation which few girls in the settlements can resist. What goes on within the privacy of that wagon I believe absolutely. I like Leafy and her passionate spirit, and making allowance for the piety and childbearing, this is an amiable narrative, the dialogue flavored with quaintness and the rustic country vigorously recalled.
The indestructible Bostonian
There has been speculation as to which of Santayana's contemporaries served as models for his novel The Last Puritan, and it could be that Godfrey Lowell Cabot was one of them. Mr. Cabot was born in 1861, and his life spanned more than a hundred years. With what his biographer has termed his "whim of iron," his moral rectitude, his audacity in defying corrupt politicians, his acumen in compounding a large fortune in New England, much of it made in Texas, his pride in being Harvard's oldest graduate, he came to be a familiar figure to us whether at Commencement or as he swung aboard the commuters' train to Beverly Farms. He had contempt for the New York millionaires of his era, for J. P. Morgan in particular; Godfrey Lowell Cabot would never have had a yacht named Corsair; he had no use for private cars — "palace cars" he called them — so long as he could patronize the subway and the Boston and Maine.
I am an avid reader of biography, and I find that I am drawn more closely to the years when the steel in the character is being tempered. This has been my experience in my reading of ONLY TO GOD: THE EXTRAORDIN ARY LIFE OF GODFREY LOWELL CABOT by LEON HARRIS (Atheneum, $8.95). Part of my fascination in watching the rearing of this Bostonian comes from Mr. Cabot's Journal, which he kept from 1874 until he was past fifty. There were times during the American Revolution when the Cabots had as many as eleven privateers in Beverly Harbor, and some of that venturesome spirit runs through young Godfrey's Journal, along with the disdain and brusqueness characteristic of his family. "The Cabots," as they enjoy saying of themselves, "are a Massachusetts tribe known to have many customs but no manners."
It is hard to think of young Godfrey Cabot as a runt, but he was, a slow starter, underweight, and so bumptious that "sitting on Godfrey" was a favorite pastime of his six older brothers and sisters. When at fifteen he had passed his examinations for Harvard, he weighed only ninety-four pounds and stood barely live feet. But the exercises, the long walks, the push-ups he did every night, and his propensity to fight anyone built him up physically. He had the tenacity to do what was difficult again and again until he did it well. Here, for instance, is his comment upon himself at dancing school: "I have improved a great deal since I began to go. ... If I can't dance well with a girl I take her out and dance with her as much as I can till I can dance with her." That toughening process may not have made him overpopular with his partners.
Probably the greatest influence on him at this time, as Mr. Harris says, was his "duty-ridden mother"; her brothers had taken to the bottle, and she used their example to teach him abstinence from both alcohol and tobacco. The Unitarian God did not appeal to him; instead he lived with a Puritan sense of being especially chosen. The books he treasured were the life of his greatgrandfather Thomas Handasyd Perkins, whose fleet of merchantmen was larger than that of the U.S. Navy; Tennyson's Idylls of the King; and Hans Christian Andersen's Fairy Tales. His passionate interest in fairy tales, as Mr. Harris points out, probably grew out of the struggle between the shining good and the darkest evil, and he wrote a long fairy tale of his own, for which he could never find a publisher.
His first job after graduation was making chemical experiments for his older brother Sam, particularly the conversion of crude petroleum into lampblack, or "soot," as Godfrey called it, an experiment that led him to monopolize as far as a man could the cheap gas in Pennsylvania and then in Texas. He could not have foreseen the enormous demand for his carbon black in the automobile age, but his mind was open to changes in technology as it was not to social and moral changes.
After an extended trip to Europe, from which he emerged with a distaste for Europeans and much of what he saw, he applied himself systematically to his courtship, and was rejected three times before he at last found his willing and devoted partner in Minnie Moors. Minnie soon developed a nervous tic over her health, her servants, and her fear of being poor, but Godfrey adored her.
Only to God is a heavily detailed biography, and not every outlander can be expected to take such personal interest in a Cabot, however extraordinary. Godfrey's almost singlehanded destruction of the disreputable district attorney Pelletier, his vehement support of the Watch and Ward Society, his enterprise in Texas, his love of flying, and his early offer of financial support to the Wright Brothers are milestones in his long life, but the young man who was father to the centenarian is what delights me most.
MARIAN LAWRENCE PEABODY, the daughter of Bishop Lawrence, inherited from her father her tall, dark good looks and a secure place in Boston society. She began keeping her diary when she was twelve and is still at it now in her nineties. For her book, with its lyrical title TO BE YOUNG WAS VERY HEAVEN (Houghton Mifflin, $6.00), Mrs. Peabody has selected those extrovert passages depicting her girlhood in Boston, Cambridge, and Bar Harbor, and the somewhat more colorful travels she made with her father.
As a girl, Marian Lawrence is practical and fastidious; she does not disclose a broad sense of humor, but she can be sharply critical of people who do things differently from what is done in the Hub. The vignettes which I most enjoy are her visit to Richmond, Virginia, and the amusing way she takes off Southern manners; her exasperation with high circles in England; her boredom at having to stand up so long in the presence of the Princesses; and the punishing silence which descended upon her when she ran out of easy talk. Her visit to 10 Downing Street is appreciative, and her reaction to a ball in Cambridge is characteristic: "I don't see why English girls go to dances," she writes. "They are most exhausting affairs . . . you have to pass exactly so much time with each partner . . . and everyone must have just the same number, unless they are a hopeless pill."
A book in diary form is necessarily stop-and-go reading, and I am not one who likes to dwell for long in juvenilia. The author doesn't really begin to grow until the last quarter, and the book ends with her marriage. I think it will mean more to the girls than to men, more to the ins than the outs.