India.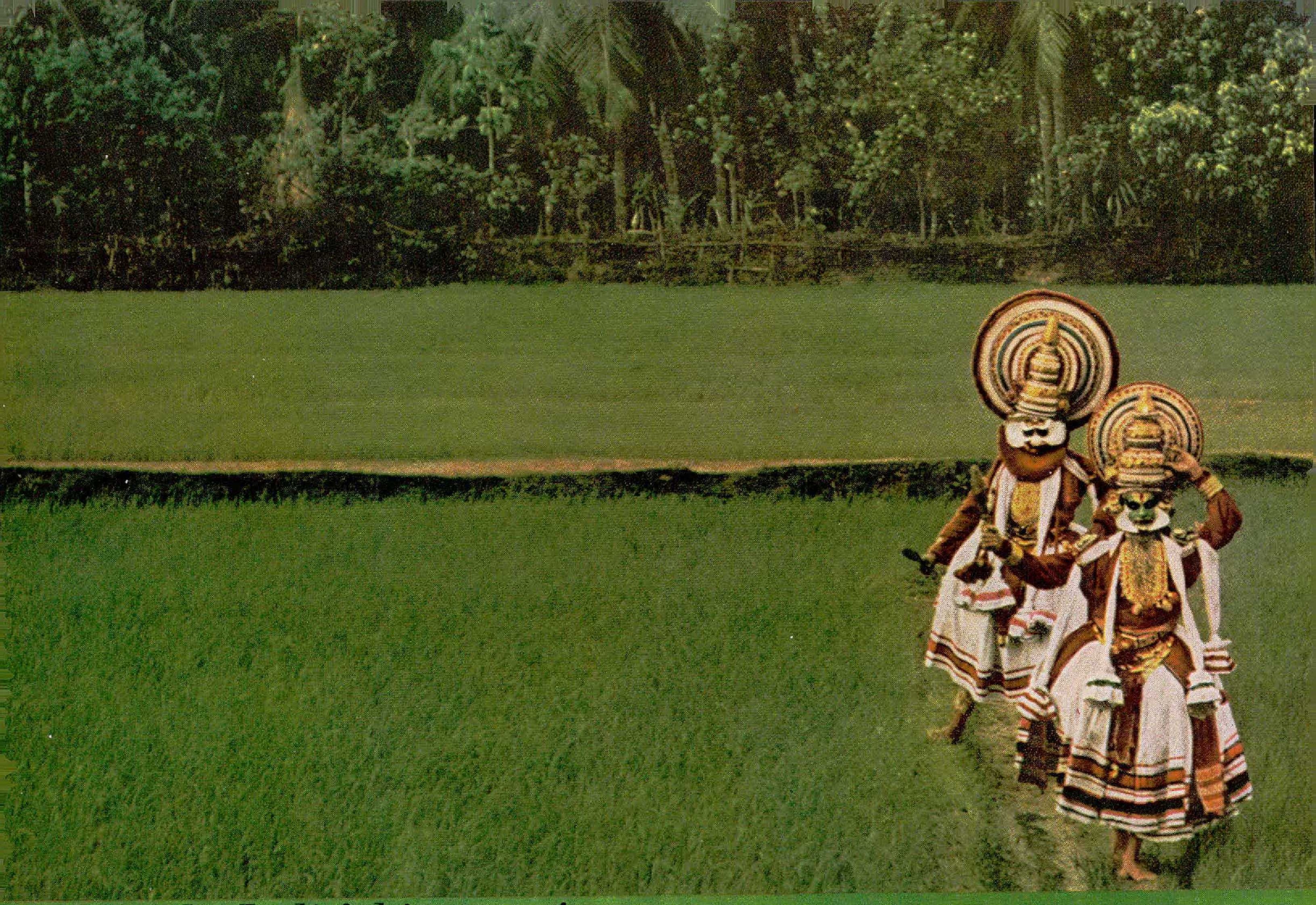 It is a lamentable fact that those who travel through our country never travel far enough. A few days in Delhi. A side trip to Agra. A moment or two in Bombay. And then, good-bye, India.
What a pity. To journey so far and see so little. No saffron fields blooming in Srinagar. No dancers whirling outside the temple in Madurai. No boats floating down the Ganges in the moonlight.
And no Kerala.
To miss Kerala on a visit to India is to, perhaps, miss the best part of all. This tiny state, at the southernmost tip of our country, is filled with surprises.
In addition to some fine Hindu temples, Kerala has Portuguese
churches, several mosques, a Jewish synagogue, Dutch architecture, and Chinese fishing nets.
Kerala has beautiful beaches. Thickly-wooded forests (sprouting, at last count, 600 varieties of trees), lush inland waterways, and one of the most famous wildlife sanctuaries in the world.
Kerala has Kathakali, the pantomime dance-drama which depicts stories from the great Hindu epics. It takes years of training to master the intricate hand gestures (64 in all) and facial expressions (one for every mood) required in the great Kathakali art.
Kerala also offers some lovely ways of getting about. You can take a fast-moving train to all the major cities. Or a charming, slow-moving (what's your rush) motor launch past dozens of
sleepy, backwater villages. You can rent a car, too, and drive through miles of magnificent rubber and tea plantations.
There are a number of firstclass hotels for you to stay at in this lovely Indian oasis. All serving fine Indian and Western cuisine. All employing exceptionally gifted bartenders. Your travel agent or the Government of India Tourist Office can give you more, information. There is an office in: New York, 19 E. 49th Street; Chicago, 201 North Michigan Avenue; Sau Francisco, 685 Market Street. Also in Canada.