Black Ghettos: The American Nightmare
At least one political journal has suggested that the riots of 1967 foreshadow a second Civil War. While that estimation may seem unnecessarily ominous, it is clear that the convulsions of the cities are far from over. In its history, its temperament, an d its schools,the ghetto regenerates the anger and frustration that make up its current mood. In these articles, brought together more by coincidence than design, the ATLANTICoffers three views of the black ghetto — how it came to be, how black people feel about the riots, their lot, and the whiles who impose it on them, and how ghetto schools do little but prepare another generation of Negroes for more of the same.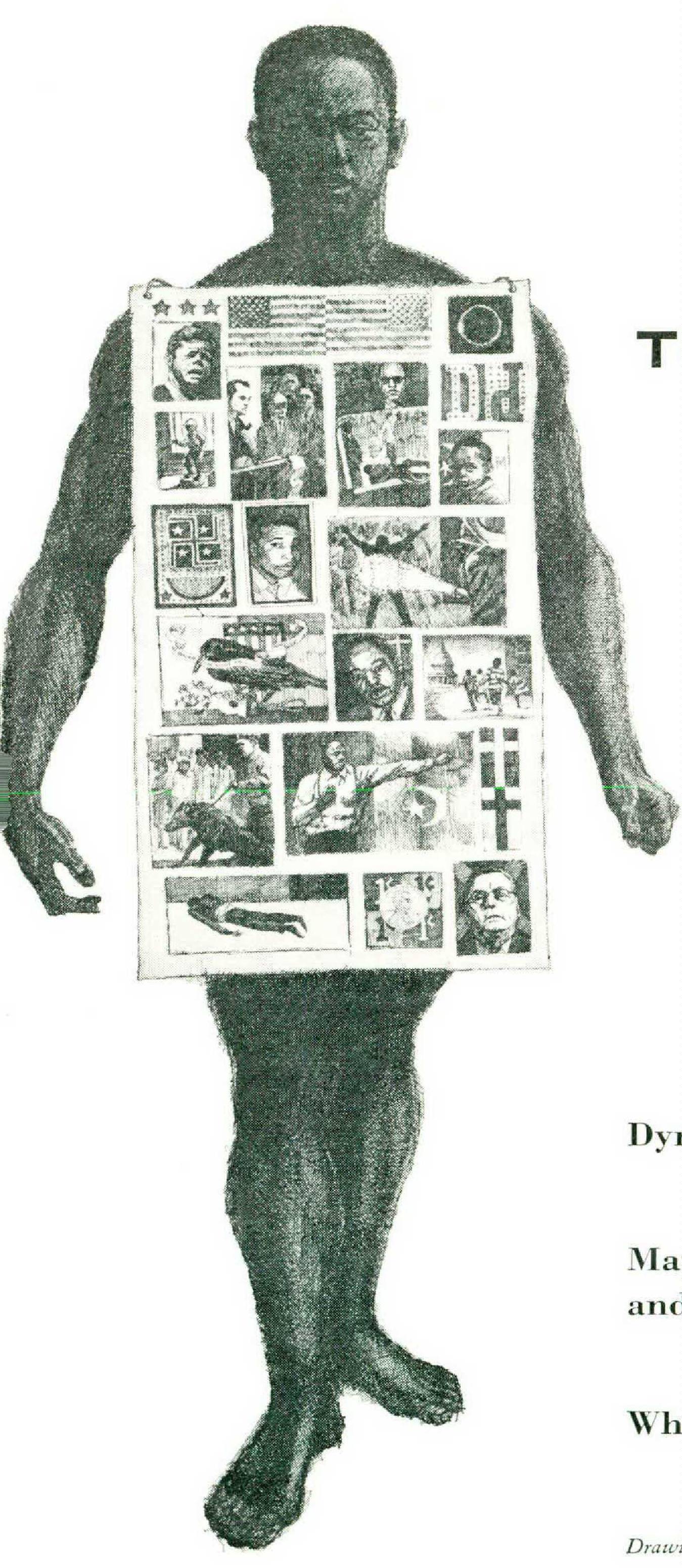 Dynamite STOKELY CARMICHAEL 98 and CHARLES HAMILTON
Maybe God Will Come ROBERT COLES, M.D. 103 and Clean Up This Mess
Where Ghetto Schools Fail JONATHAN KOZOL 107
Drawing by Billy Morrow Jackson.