Who Is "Doris Grurabach"?
"Michael Janeway" is in reality Michael Janeway, of the ATLANTIC'S editorial staff.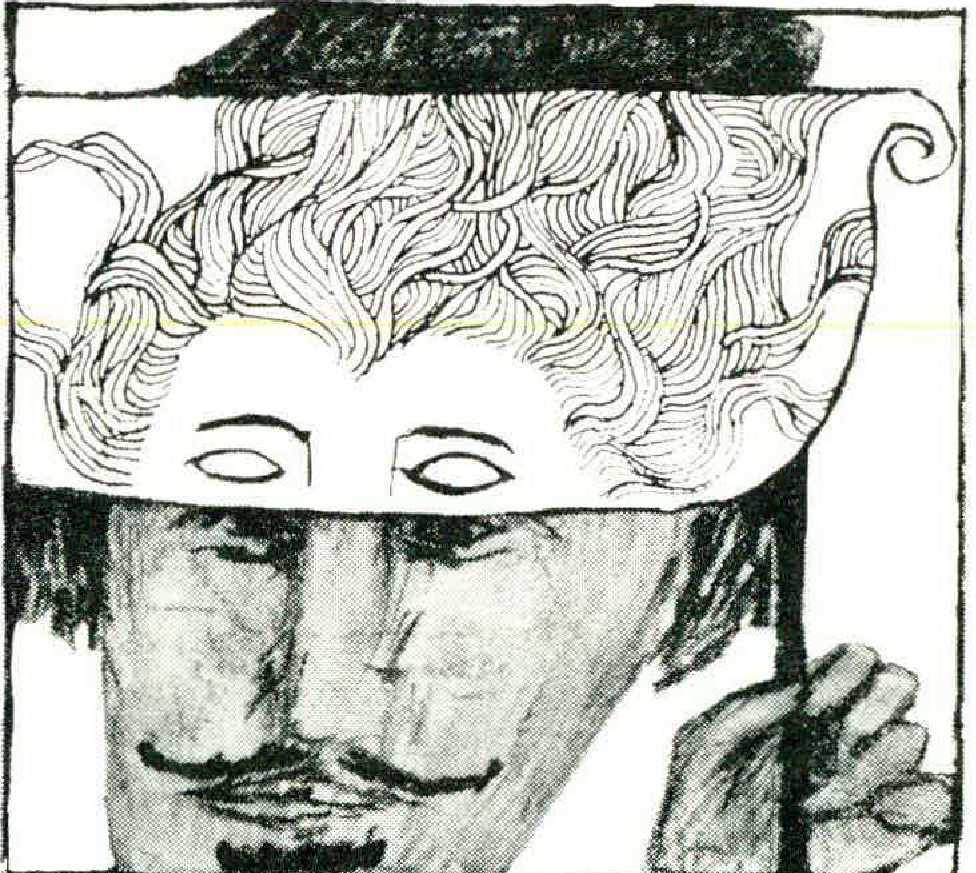 by Michael Janeway"
An enterprising writer who uses the name Doris Grumbaeh has brought forth a manual for getting to know the real faces behind the names in Mary McCarthy's fiction,1 and consequently, novelists, critics, and readers alike must be on notice that the roman no longer has feet of clef. For Mary McCarthy is not the only novelist who writes about "real" people. Soon, millions of fans of the late Margaret Mitchell's Gone With the Wind, for example, will know at last what only a privileged few in
Atlanta and New York have suspected for thirty years: that Rhett Butler is a historical interpretation of the vintage stage personality Otis Skinner, whom Miss Mitchell is said to have admired deeply, though only from a distance; and that the heroine, Scarlett O'Hara, was in fact a thinly disguised portrait of another gallant lady with relatives on the losing side of a great war, Frieda von Richtofen Lawrence, wife of the British novelist, sister of the German pilot. The relationship between Miss Mitchell and Mrs. Lawrence has long been of compelling interest not only to coincidence buffs but to others as well.
Similarly, only the cognoscenti know that James Malloy, the rough, hard-drinking, womanizing, ironic narrator of several of John O'Hara's early novels is not the author's self-portrait at all, or, as is alternately supposed, a characterization of such "tough-guy-with-a-heart-ofgold" literary figures of the thirties as Charles MacArthur, Dorothy Parker, or Van Wyck Brooks, but rather novelist Theodore Dreiser, whose gritty "secret side" O'Hara may well have been one of the few people to come to know. Hemingway's For Whom the Bell Tolls has suffered a similar fate because of the hypocritical conspiracy of silence, which Miss Grumbaeh has now brought tumbling down. Robert Jordan, the book's hero, has been variously thought to be H. G. Wells, Randolph Churchill, Ernie Pyle, Edmund Wilson, Ernest Hemingway, Clifton Fadiman, and Marlene Dietrich. The guesswork will stop when Hemingway's heirs confirm what is common knowledge — that "Robert Jordan" is really Hemingway's loving characterization of his contemporary and sometime mentor, who also began his career as a newspaperman, Arthur Krock.
There are, of course, more brazen authors, less interested in recording the ambience and ethos of their time than in exploiting today's headlines for tomorrow's royalties by means of fictionalized accounts of real events. But books by Irving Wallace, Allen Drury, Jacqueline Susann, Harold Robbins, and Robert Kennedy are here today and gone tomorrow, just like the headlines. Those who have had to bear the pain of being "revealed" in their books — Lana Turner, Howard Hughes, Jimmy Hoffa, and so on — have almost always found tomorrow to be a brighter day.
The works which rank as serious literature, but because of pre-Grumbachian pussyfooting have left as their legacy only hazy and inaccurate identifications of public faces with fictional ones, are really our concern here. Thorough consideration of the pros and cons of the public's right to know whom it is reading about must bring one to the conclusion that full disclosure is the American way. That cause will surely be aided, if only indirectly, by President Johnson, who understandably wants to eradicate the ridiculous but prevalent notion that he is the model for Barbara Garsons Mac Bird, and that the First Lady is in fact Lady MacBird. The White House, and in the long run, the nation as a whole will be happier places when facts are brought to light concerning the actual nature of Mrs. Garson's relationships with her fellow Californians Henry Miller and Shirley Temple. Meanwhile, the speculation implicit between the lines of a recent Partisan Review symposium that "Doris Grumbach is really Nat Hentoff, Sheilah Graham, J. Kenneth Galbraith, Iris Murdoch, or Miss McCarthy herself will stand as an archtypical example of the way Victorian furtiveness drags our best writing out of the free marketplace of ideas and down to the depths of gossip.
The Company She Kept, Coward-McCann, New York, 1967, $6.00↩