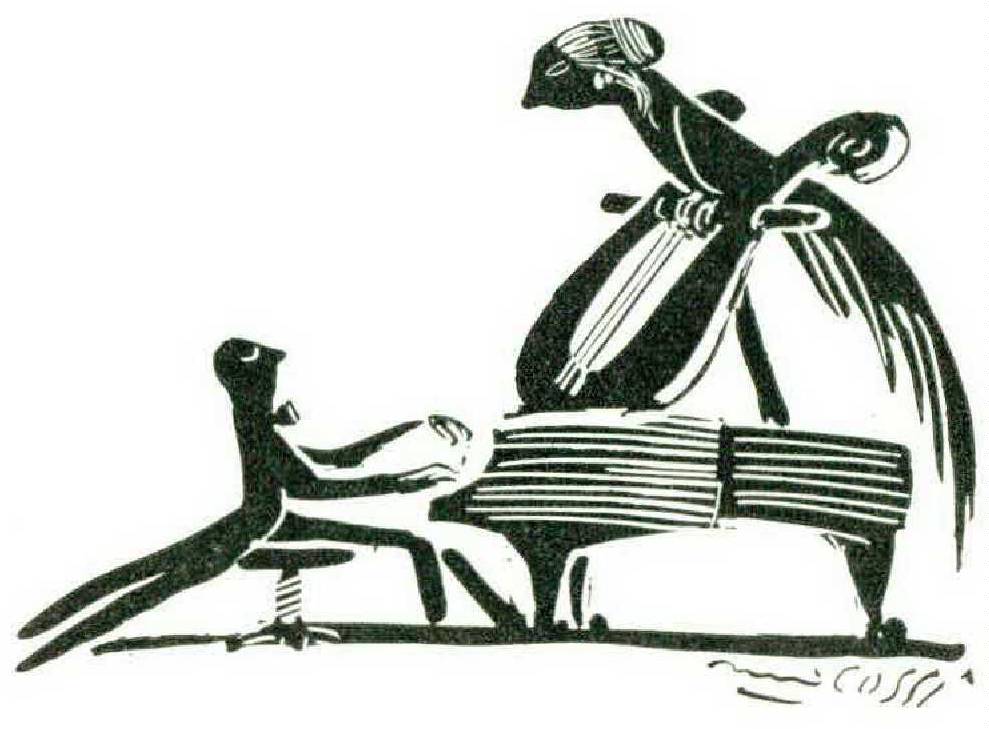 Chaplin: A Countess From Hong Kong
Lambert Wilson conducting a Universal Pictures studio orchestra; Decca DL71501 (stereo) and 1501
Most critics found Charlie Chaplin's A Countess From Hong Kong a sentimental and old-fashioned kind of movie, but the same qualities turn out to be strengths in this soundtrack recording. Mr. Chaplin is an old hand at composing, as he demonstrated as long ago as Modern Times, and his songs for the new picture turn out to be pleasingly tuneful and deftly turned. In fact, had the pictorial elements been up to the musical, the critics might not have been quite so grumpy about the Countess. The record album contains a picture album tracing a career worth reliving.
A Toscanini Treasury of Historic Broadcasts (Haydn: Symphony No. 99 in Eflat and Symphonie Concertante in Bflat, Opus 84; Leopold Mozart: Toy Symphony; Brahms: Serenade No. 2 in A, Opus 16, Song of the Fates, Opus 89, and Liebeslieder Waltzes, Opus 52; Sibelius: Symphony No. 2 and Pohjola's Daughter; Shostakovich: Symphony No. 1, Opus 10, and Symphony No. 7, Opus 60, "Leningrad")
Arturo Toscanini conducting NBC Symphony Orchestra; RCA Victor LM-6711 (monaural only): five records
Perhaps the most remarkable aspect of the extensive list above is that none of these recordings, made during the 1940s, has been previously released. All were taken from the archives of unreleased masters, gathered by the conductor's son Walter, and issued now in commemoration of the hundredth anniversary of his birth. And a fabulous collection it is, from the quicksilvery Haydn No. 99 to the overwritten Shostakovich Leningrad Symphony. That two such dissimilar works could benefit equally from Toscanini's precise yet lyrical treatment provides still another attestation of his unique art. Virtually every other work in the album represents a similar revelation, despite the inevitably dated sound. Incidentally, the Toy Symphony is the one we all used to know as Haydn's until modern musicologists, after no doubt assiduous research, decided to ascribe it instead to Mozart's father, Leopold. Fortunately the change has in no wise affected its gusto. Toscanini, who died blissfully unaware it wasn't by Haydn, loved it too.
Genêt: The Balcony
Howard Sackler directing Pamela Brown, Patrick Magee, Cyril Cusack, and others; Caedmon TRS-316-S (stereo) and TRS316: three records
Undeniably, the appeal of Jean Genet's play The Balcony is largely visual, what with its all but naked pony girl, its slavish thief, and its other brothel denizens. A recording, no matter how graphic, cannot provide these elements, though Caedmon's handsome album does all it can through photographs of the various stage and film productions. Nevertheless, a good deal of the bizarrerie and fantasy of the drama comes through in this exciting production. Genêt's ideas of illusion and reality are also set forth in all the clarity an expert cast can muster, and if this is not sufficient, the printed text is provided to go along with the spoken words.
Beethoven: An die ferne Geliebte, Opus 98
Dietrich Fischer-Dieskau, baritone, and Jörg Demus, piano; Deutsche Grammophon 139197 (stereo) and 19197
Beethoven's "To the Distant Beloved" is a minor achievement, but a thoroughly likable one — a set of six love songs that are melancholic in a very melodious sort of way. Dietrich Fischer-Dieskau sings them without heaviness or pretentiousness, so that they emerge as rather touching if not very profound songs. Quite a few additional Beethoven songs are crowded onto the record, including the interminable and repetitive, though somehow quite agreeable, "Adelaide." As a songwriter Beethoven had his limitations, and this collection explores them pretty thoroughly.
A Man for All Seasons (sound track)
Paul Scofield as Sir Thomas More, Wendy Hiller as Lady Alice, Leo McKern as Thomas Cromwell, Orson Welles as Cardinal Wolsey, and others; RCA Victor VDM-116 (monaural): two records
Robert Bolt's A Man for All Seasons is a work eminently worth preserving on records, and this movie sound track, which follows closely the original stage work, does the job admirably. The confrontation between Sir Thomas More and King Henry VIII over matters of conscience, legality, and religion is made to seem vivid and immediate; in fact, one senses not only the politics and intrigue of sixteenth-century England, but a feeling of the human drama and passions of the time. Even the pastoral setting of the movie comes through, with birds singing in the woods and oars splashing in the Thames as More is ferried to the King's palace at Hampton Court. And there are incidental passages that linger in the mind, such as More's words to an ambitious young man who is desperately trying to avoid a career in teaching. When he bitterly asks who would ever hear of him in such a profession, More quietly replies: "You — your pupils — your friends — God. Not a bad public, that."
Fiddler on the Roof (Sung in Yiddish)
Shmuel Rudenski and other members of the Israeli "original cast"; Columbia OS-3050 (stereo) and OL-6650
Fiddler on the Roof wasn't written in Yiddish, but it is eminently well suited to that language, which, after all, was the mother tongue of Tevye the dairyman and the other inhabitants of Anatevka. This recording was made in Israel, which seems to be making something of an industry of Fiddler on the Roof, since there also was a Hebrew-language "original cast" production not long ago. Shmuel Rudenski, the star of this show, creates a flavorsome and strong-voiced Tevye, but most of the other roles are done with more vigor than smoothness. There's no doubt, though, that this Fiddler sounds thoroughly at home.