My Brother Evelyn
"Now we'll have a wickelkeep,"exclaimed Her Waugh when his brother teas born in 1903. But for reasons here recalled by the late Evelyn Waugh's older brother, that never came to be. Glimpses of the Waugh family, Evelyn's early years, his Oxford days, and the brief span of his first marriage to She-Evelyn are conveyed only as a member of the family could convey them. Alec Waugh, five years older than Evelyn, has written more than, forty books, among them ISLAND IN THE SUN(1956) and A FAMILY OF ISLANDS(1964). His latest, from which this memoir is drawn, will be published in September by Farrar, Straus & Giroux.
I WROTE in my partial autobiography, The Early Years of Alec Waugh, in explanation of the fact that it contained so little about my brother, "I lack the key to Evelyn. I cannot enter imaginatively into the mind of a person for whom religion is the dominant force in his life, for whom religion is a crusade. . . . You cannot appraise a stained-glass window if you look at it from the outside and not possessing that key to Evelyn's nature, I might give in a full length essay ... a misleading picture of him. I might lay the wrong emphasis on certain episodes and mislead rather than guide his readers."
But when I wrote that, I could not have foreseen that Evelyn would never finish his own autobiography: and though for those same reasons I do not feel myself competent to draw a full-length portrait of him, I do feel that I owe it to his memory to sketch, for the benefit of his readers, a picture of his early days, up till his conversion.
The only period when we were really close was the decade between his going up to Oxford and my second marriage—January, 1922, to October, 1932. I saw little of him during his childhood. He was by five and a quarter years my junior. Two thirds of the year I was away at a boarding school. He took no interest in athletics. When my father announced his birth, I said, "Good, now we'll have a wicketkeep." But my attempts to teach him cricket inculcated in him a permanent repugnance for the game.
He was, inevitably, something of a nuisance to me. Presumably I was to him. In our first home, in West Hampstead, my nursery cricket, a game I played by myself, was restricted by the danger of hitting a ball into his cot. When we moved to Underhill, a larger house, I at first left the nursery to him, and spent the winter daytime reading in my father's book room. But after a while I became interested in billiards, and a small table was installed in the nursery. Evelyn must have regarded this as an invasion of his territorial rights.
It is probable that he realized that I considered him a nuisance and that he resented it. He made friends soon after we moved to Underhill with a family that lived a quarter of a mile away in a house called Wyldesmead. He has described how he and this family organized the "Pistol troop," to resist the German invasion which at that early day was to them obviously imminent. A clay heap in a builder's plot was fortified, and provisions for a siege were buried. The parents of the family, who had not yet met my parents, were for a time under the impression that Evelyn was an only child. "Oh, no," said one of the children, "he has a brother whom he hates."
It is possible that I was not very kind to Evelyn.
I can still visualize the occasion when my mother lectured me on this point. We were spending an August with my father's family, where I had to see rather more than usual of my brother. My mother said, "I don't like hearing your aunts complain that you aren't kind to Evelyn."
I fancy that I, an indulged child, very much my father's favorite, grew up with a superiority complex. I was confident that I was going to make a considerable mark in the world. Evelyn may well have felt relegated to a second place. He once said to his mother, "Daddy loves Alec more than me. But you love me more than you love Alec."
This was indeed true, but my mother felt that she should not show favoritism. "No," she said, "I love you both the same."
"Then I am lacking in love," he said.
Evelyn has described his childhood as being blissfully happy. He adored his mother and his nurse. He resented his father's intrusion on their life together. His day ended with the click of his father's latchkey in the lock, and the shout from the hall, "Where is K., where is my wife." My life, on the other hand, started with my lather's return from work. I do not really know how I spent my Christmas and Easter holidays. I did not have a single friend in the neighborhood until, during my second year at Sherbourne, another boy from Hampstead came to the schoolhouse. I was never lonely, but I certainly led a solitary life.
As a child, Evelyn had a sunny nature. He was always happily, busily occupied. He indulged in "different arrangements," which meant moving around all the nursery furniture to see if it looked better with the wicker chair beside the door and the Peter Pan picture over the fireplace. He was the center of his own group of children, the spokesman, the organizer.
Evelyn has described his preparatory school — Heathmount, a day school in Hampstead where Cecil Beaton was a junior contemporary of his. He was sent there instead of to Fernden because his mother thought he had too gentle a nature for Fernden's Spartan discipline. Fernden was extremely tough, so tough that everything that has happened to me since has in comparison seemed tame. It may seem surprising, in view of the reputation for toughness which Evelyn acquired in afteryears, that anything could have seemed too tough for him at the age of nine, but it must never be forgotten that he had a very tender heart. The toughness was superimposed, in self-defense. Beneath it he was highly vulnerable.
Evelyn's A Little Learning contains an amusing description of Heathmount, but it does not mention a schoolmaster, Aubrey Ensor, who can be seen in retrospect as a formative influence in Evelyn's development. Ensor, who became a good friend of mine and very much a family friend of my parents, was that not uncommon type, a young preparatory school master with literary ambitions, who regarded his hours in the classroom as a prelude to a substantial career as a dramatist. He did not realize his ambitions, but he had a real gift for writing stage dialogue; with a little luck he might have brought it off, and even so, he lias had a not unsuccessful life, spent in congenial occupations. He was at one time connected with the Everyman Theatre, and at another supervised the Inveagh bequest in Kenwood. For nearly every artist there is someone outside the family, a schoolmaster, a parson, who at a very early age lengthens his horizon, opening windows on new landscapes. Aubrey Ensor did that for Evelyn. He introduced him to Saki. In the letter that he wrote to me after Evelyn's death, he told me how surprised and amused he had been when Evelyn, as an elevenyrar-old schoolboy, had remarked, "terrible man, my father. He likes Kipling."
HAD Evelyn cared for cricket, he and I would have had many companionable times together at Lord's and at the Oval. But as it was, there was nothing except the cinema that we could share until he was old enough to go to adult parties. That did not happen till he went up to Oxford, in January, 1922. when lie was eighteen and a quarter. In that month my first marriage broke up; I did not take a flat of my own until January, 1 924. For most of Evelyn's time at Oxford, we were, during his vacs, living under the same roof. I did not start traveling until June, 1926, so that for four and a half years we were constantly in each other's company.
During Evelyn's first two years at Oxford, we had a number of good times together. I introduced him to my friends, I took him to parties and invited him to my own. I felt very proud of him. He was excellent company: witty, lively, hopeful. He was good-looking in a faunish way. Everybody liked him. It is pleasant to be the initiator, to show to the inexperienced places with which one is familiar, and it was pleasant to have someone with whom I could talk over the parties afterwards. My father's sisters always gave him a Stilton cheese for Christmas, and I can remember many occasions when Evelyn and I, returning late, would raid the larder and pick away at the dwindling cheese, discussing various aspects of the party.
A few weeks before his death, Evelyn told an interviewer that after an idle year, he was again at work upon his autobiography, the second volume of which was to be called A Little Hope. He left only seven or eight pages. I was very touched that one of them should have paid a tribute to those times.
He wrote of me as "a host who introduced me to the best restaurants of London, on whom I sponged, bringing my friends to his flat and when short of money, sleeping on his floor, until the tubes opened when I would at dawn sway home to Hampstead, in crumpled evening dress among the navvies setting out for their day's work." In return he immensely enlarged my life by introducing me to men like Harold Acton, Hugh Molson, Christopher Hollis, Robert Byron, Peter Quennell, Brian Howard, and Terence Greenidge.
Evelyn wrote at length about his three years at Oxford, both in Brideshead Revisited and in A Little Learning. Like Charles Ryder, he was studiously industrious for his first two terms; lie then had a year of abounding happiness, but suddenly the magic faded. Ryder decided that he had got the best out of Oxford and that he would be better employed studying art in Paris. Evelyn also thought he had got the best out of Oxford and asked his father if he could come down. But unlike Ryder, Evelyn had nothing to come down to. Our father, as most fathers would, told him that it would be foolish for him to leave before he had taken a degree. It was only a matter of another year, then they could review the situation. Evelyn stayed on and took a third. Because he had gone up a term late, he would have had to stay on another term before he could take his degree; as he had had his scholarship taken away, because of his third, there seemed no point in delaying his start on life for six months in order to be able to put B.A. after his name.
From the summer of 1924 to the summer of 1928, when Decline and Fall was in the press. Evelyn was, though casually employed for the most part of the time, definitely not engaged on a career. He entitled the chapter describing this period as one "In which our hero finds himself in very low water." The book ends in July, 1925, and the low-water period had another three years to run. Four years may not seem a long time in the retrospect of sixty years and as a prelude to an unbroken series of successes, but at the time those four years were interminable in their passing, a constant source of anxiety; after all, there was no means of knowing that they were a prelude.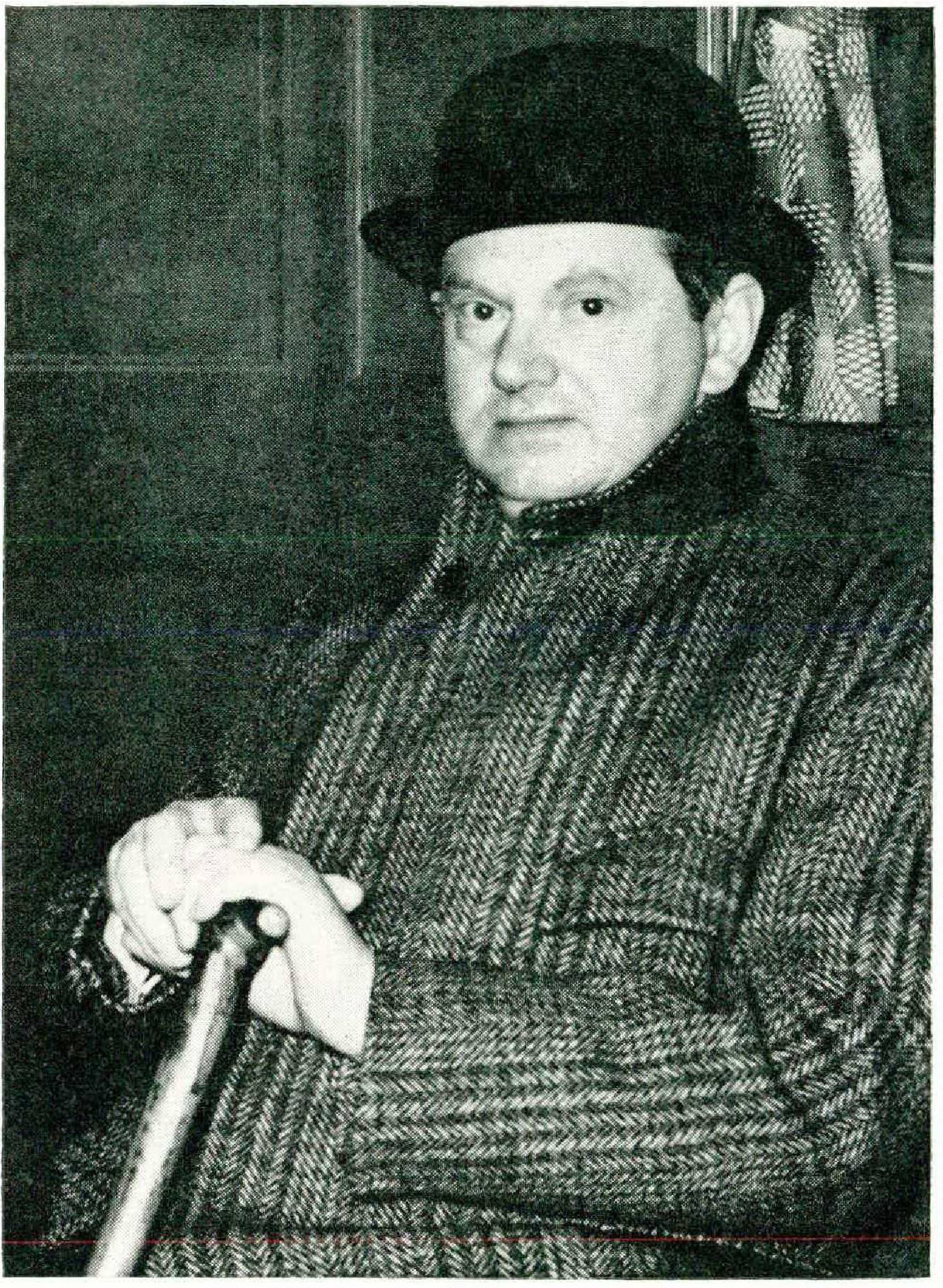 At Oxford Evelyn had been one of the most prominent of a brilliant group. The highest achievement had been predicted for him, yet he alone of all that group seemed now to be headed nowhere. He must have been conscious of his own latent powers. He must have known that potentially he was more gifted than those who had passed him in the race. Yet at the same time he must have had torturing moments of self-doubt. He explained publicly his failure in schools with the excuse that he had not really tried, but actually he had worked much harder than he had let his friends suspect. It was not surprising that lie should have in self-defense disparaged the successes of His contemporaries. What did what they were doing amount to? Were they not trivial timeservers, accepting the standards of the marketplace? He looked for their weak points and then attacked them. His quick tongue was like a snake's.
It was unlucky that he should have fallen in love with the last person equipped to restore his selfconfidence and self-esteem. Evelyn has written in A Little Learning about Olivia Plunkett Greene. I met her only a few times. She was pretty, gracious, and well mannered. She was not negative, since on several points she held strong opinions; but she was profoundly indifferent to the forces that activate most creative lives. She was without personal ambition, and could not understand the hold ambition takes on others. She was supremely unBalzacian. The need "to be famous and to be loved" was incomprehensible to her. One values Lite women who make one feel better about oneself. Olivia invariably diminished Evelyn's self-esteem, not willingly, not consciously — she was basically good-natured — but through her indifference to his problems. He would come up to London from his exile as a schoolmaster especially to lunch with her. and would return in heavy gloom. He was loyal to her and chivalrous. "Down there at my school I see her as the symbol of everything from which I am cut off," he said to me. "I expect too much; it isn't fair to her."
Her apathy toward ambition increased his contempt for his friends' complacence over their small successes. they might think themselves terrific figures, but their posturing cut no ice with Olivia Greene. Perhaps in this respect, her indifference was a bond between them. I never saw her after 1927. I have no idea how she reacted to Evelyn's subsequent success. I question if she was much impressed by it. She was consistent.
It may surprise many that it was not apparent to Evelyn and to his friends that a career as a novelist awaited him. But he did not seem at this time to have any inclination to write, and what little he did write did not seem exceptional. He had not revealed his capacity for satiric comedy. On the other hand his drawings had a very definite individuality. At Oxford he designed book jackets, letter headings, and bookplates. The illustrations to the first edition of Decline and Fall surely show a very special talent. It seemed to all of us that it was in this direction that his true bent lay. It was also what he most liked doing.
Evelyn was, in fact — at any rate, until 1945 — almost the only writer I know who did not like writing. In those early days he resisted his fate. He was, perhaps, subconsciously aware of the demands that it would make on him. He was reluctant to yield himself. "My ambition," he wrote, "was to decorate, design and illustrate. I worked with the brush and was entirely happy in my employment of it, as I was not when reading or writing. Later in this chronicle, I shall note various attempts to escape from my literary destiny into pleasanter but less appropriate work with my hands."
Yet he was doing some writing. Early in 1926 he wrote a long avant-garde short story, "The Balance" — which I included in Georgian Stones 1926, of which I was the editor. Several writers, G. B. Stern in particular, recognized its originality, and Michael Sadleir asked him to contribute to his story anthology The New Decameron. I have not read "The Balance" for forty years. Evelyn did not think it worth including in Mr. Loveday's Outing. But I hope that it will appear in the eventual canon of his writings. It gives me pleasure to be able to boast that I was his first editor.
IN June, 1 926, I started on a tour around the world. I was away nine months, and when I returned to England in mid-March it was to find Evelyn in high spirits. Tom Balston, one of the partners in Duckworth's publishing house, had decided to invest a certain amount of capital in "Young Oxford." He published Harold Acton's poetry, and he gave Evelyn an advance of £50 on an unwritten book about Rossetti. My father, who as a publisher never made an advance without a manuscript, shook his head gloomily. "Balston will never see that book.
I suppose I'll have to make it good." But rarely has £50 been invested more profitably. Duckworth got not only the book on Rossetti, but all of Evelyn's subsequent travel books. They would have got his novels too, had not Duckworth in Balston's absence been scared of the audacities of Decline and Fall. Evelyn was very loyal. As Father Caraman pointed out in his Requiem address, he had the same publishers and the same agent all his life.
In addition to this commission to write a book, Evelyn had been taken on the staff of the Daily Express as a probationary reporter, and he was in funds. "I am so glad that you came back now," he said, "when I don't need you: I can welcome you without any thought of self-advantage." London in that early summer of 1927 was very gay. A year earlier the general strike had been defeated. The political climate was encouraging, and though there was no equivalent in London to the stock market boom in New York, a lot of money was being made and spent. Florence Mills and her "blackbirds" were being courted by Mayfair and Belgravia hostesses. "The Bright Young Things" were news, and Evelyn joined the rout. He seemed to be seeing less of Olivia and more of Evelyn Gardner, a daughter of the late Lord Burghclere.
For him the rout did not last very long. Toward the end of May he invited me to dinner at the Gargoyle Club. He said when I joined him there, "We had better make this a good dinner. It is probably the last one I shall be able to give you for quite a while. I was fired from the Express this morning."
It was at that time the practice of the large dailies to hire university graduates as probationers at less than union rates. If they retained them after six months, they had to pay them the minimum union salary. It was a satisfactory system for everyone. The newspapers got good work cheap, they might make a discovery; the young men got valuable experience. Evelyn's period was up. Not one line that he wrote during it was printed. Fifteen months later the same editor who had fired him was offering the author of Decline and Fall twentyfive guineas a thousand words to write on anything he liked. But at the moment our hero was once again in exceedingly low water.
I was due to catch in mid-June, at Marseilles, a slow French steamer for Tahiti. I was to spend a few days on the way with my parents, who were taking a holiday in Nimes. I suggested to Evelyn that he should come along with me. On my last evening in London, I gave a good-bye cocktail party. It was composed, as my larger parties tended to be at that time, partly of bohemians, partly of athletes and their attendant nymphs. Evelyn and I were seen off at Waterloo Station by a group of football hearties. One of them was to serve later as a partial model for Rex Mottram. In the train afterwards, Evelyn said of him, "I feel awkward with men like that, but I wonder whether he wouldn't be right for Olivia. Vulgar but not common."
It was a very happy few days that we spent together. We traveled south by daylight; between Dijon and Beaune we rose and bowed reverently to the sacred vineyards, Chambertin, Clos de Vougeot, Corton. We changed trains at Tarascon, and with an hour to wait, drank Tavel, I for the first time, with our sandwiches. In Nimes we watched in the arena the film of Conan Doyle's The Lost World. Evelyn found it "appropriately inappropriate."Later he went on with our parents to Les Baux, with which Evelyn was delighted. Both parents agreed that their five days there were among the very happiest they had spent with him.
It was to a very different atmosphere that I returned early in November. I was myself involved in a love affair with an American married woman, which I have described in my Early Years. I knew inside myself that it could have no future, but I had to act as though it had. I had to make quickly enough money to be able to finance the start of a joint life if she elected to elope with me. I did not want to spend money on a fiat in London, so I decided to go down into the country, to a small inn, during the week and work upon a novel, spending the weekends at Underhill. I was no doubt in an edgy mood.
My father had lost during the autumn a dearly loved sister; he was becoming increasingly worried about the future of Chapman & Hall. Evelyn, also, was living at Underhill with his fortunes at their lowest. During the autumn, he had been knocking on innumerable doors. He had letters of introduction to a few London editors. They all said the same thing: "The market's crowded: not a glimmer of an opening, old boy; fix up something with the provincial press, then worm your way in from there."I have not known a single prospective journalist who has not been given that advice, I have not known one who has taken it. Either they have crashed Fleet Street on their own, as buccaneers, or they have failed and sought some other source of livelihood.
Evelyn was receiving from his father a dole of four pounds a week, which he preferred to call an annual allowance oi two hundred pounds, and he was a part-time instructor at a third-rate day school in Golders Green. I learned of this from my mother: he was himself too ashamed to mention it. It is not surprising that he was fractious. I would not care to relive the November and early December of 1927. Eventually it was agreed that Evelyn should be apprenticed to a carpenter. A premium was paid, and he was to enter into residence with a master of the craft in January. But before that could happen he announced his engagement to Evelyn Gardner.
I WAS very curious to know what Evelyn would say in A Little Hope of his first marriage. It may well have been that doubt of how to deal with it contributed to the writing block that held him inoperative during his last year. He must by then inevitably have held harsh feelings for Evelyn Gardner, but he must have known that nearly everyone found her a delightful person; certainly I did. She was pretty, neat, and gracious; she had winning ways; she had "race" but unobtrusively. She was friendly, welcoming, and cozy. She spent Christmas at Underhill. It was a modest house, compared with the many grand ones with which she was familiar. But she was appreciative of everything that was done for her. She made herself very pleasant to my parents. Recognizing that Evelyn and I were "at outs," she put herself at once "to set that straight."And she succeeded.
She and Evelyn were a delightful team: they were so at ease, so affectionate together, their having the same Christian name was an amusing bond. They were called "He-Evelyn" and "She-Evelyn." But of course from every worldly point of view, it was a ridiculous engagement.
Lord Burghclere, a man of great distinction, was from one point of view a self-made man. His widow, who had adored him and was bitterly disappointed at not having had a son who could carry on the title, was one of the Carnavon Herberts, so that when at a later date Evelyn became engaged to Laura Herbert, the same great-aunt, Lady Victoria Herbert, who had protested against his marriage to her niece was able to exclaim, "What, this young man again; I thought we'd seen the last of him."
She was far from being the only relative who objected. Lady Burghclere was not rich. She had two other daughters; no doubt the family could have rallied to a deserving cause, a hundred from this uncle, three hundred from that aunt. But my brother did not seem a deserving cause. My father and Lady Burghclere met: there was, as politicians say, "a frank exchange of views." Evelyn remarked on how useful it was at such a time to have a father with an unblemished reputation. But there was no public announcement of the betrothal in the Times. One thing was certain, if He-Evelyn was to marry She-Evelyn, the union could not be supported by cabinets and chairs from Sussex. Evelyn could evade his literary destiny no longer. As P. G. Wodehouse would have said, "He bit the bullet," and went to a small country inn to write Decline and Fall.
AT THE end of January, 1928, I went to California. I was not back until early May. This time I found Evelyn in high good humor. Decline and Fall was finished, and his book on Rossetti had either just been or was shortly to be published. A critical study of Rossetti cannot expect a large sale, but it was well reviewed: the Times Literary Supplement, noticing it at length, referred to its author as Miss Waugh, which gave Evelyn the opportunity of making an amusing riposte, and he was delighted to receive a letter of congratulation from Rebecca West, in which she praised in particular his flashes of wit, recognizing in advance of anyone else the eventual direction of his writing. The two Evelyns were as delightful a team as ever, and though there was still no definite engagement, there was a general understanding that if Decline and Fall was a success, family opposition would be relaxed.
I read Decline and Fall while it was under consideration at Duckworth's. I had no doubt of its quality. I found it hilariously funny, and was astonished at the ridiculous corrections that Duckworth's wanted him to make in it. They were shocked, for instance, at a "debagged" undergraduate running around the quad without his trousers. Tom Balston was, as I have said, away on a holiday, and Gerald Duckworth, who was a considerable friend of Lady Burghclere's, was nervous about her reaction to the book. Evelyn could not accept their emendations. He knew that the book was good, though he wondered whether he should publish it under a different name, on the principle that a poet publishes his detective stories under a pseudonym. Could a serious literary critic sponsor Captain Grimes?
I do not keep a diary and cannot recall the exact sequence of events. My parents went for a holiday in early June, and it is my belief that my father left his fellow directors to decide whether or not Chapman & Hall should publish Decline and Fall. He admired the book immensely, but he was hypersensitive on the use of the firm's money to finance his family. Ironically enough, the decisive vote in Evelyn's favor was cast by a scientist who three years earlier had been voted onto the board, after a stormy shareholders' meeting, to ensure that the firm's money was not wasted on avant-garde belles lettres when such sound profits could be made on mathematics for engineers. When the final acceptance letter was sent I do not know; but it was certainly while my parents were still away on a holiday that Harold Acton and Evelyn came around to my flat to announce that the Evelyns were being married clandestinely in two days' time, and to invite me to the ceremony at St. Paul's Church, Baker Street, and to luncheon afterward at Boniestin's.
In Memoirs of an Aesthete Harold Acton has given a charming account of the occasion. There were only six of us there in all, Lady Pansy Packenham (later Lamb) and Robert Byron being the other two. It was all very sweet and touching, SheEvelyn appeared to giggle when He-Evelyn promised to endow her with all his worldly goods. They looked so young, so innocent, and so defenseless to be launched upon such rough seas. One prayed for charitable tides.
Five months later it seemed that our prayers had been amply granted. London mantelpieces were adorned with cards of invitation to the Evelyns' housewarming cocktail party at 17a Cannonbury Square. This was in Islington, a section of London that had been occupied by city merchants in the middle of the nineteenth century. The houses were solid, well built, in the Georgian style. You would imagine yourself in Bloomsbury. For fifty years it had been occupied by humble families, and Evelyn got a spacious first-floor flat, unfurnished, for a pound a week.
The party was also in celebration of Decline and Fall. It had been published a few weeks earlier. It was not a best seller, but it was a seller, and it was being talked about. It was recognized that a new and exciting figure had appeared upon the stage. The road to success ran broad and clear. The large flat was crowded, with new friends and old. I have seldom been to such a genial party. Everyone was so happy for the Evelyns' sake. They had gambled on one another — a hundred-to-one chance — and they had brought it off.
On the first Monday in December, I sailed for the West Indies. On the Sunday evening, I had a very small good-bye party at the Gargoyle to which the Evelyns came. They were in high spirits. The company that owned the luxury cruising liner the Meteor had offered them a free holiday in the Mediterranean in return for publicity in a travel book. They were to sail directly after Christmas. It was to be their real honeymoon. In June they had only been able to afford a fortnight in a country inn.
I looked back a year to that grim December when Evelyn, unemployed and seemingly unemployable, had been so cantankerous. What a miracle SheEvelyn had achieved. But for her he would never have written Decline and Fall; lie would still be fiddling with fretsaws; and was there any reason to believe that he would have been any more resolute as a carpenter than he had been as an art student at Heatherley's? How much could happen in a year!
I WAS away for five and a half months. Once again I frequently changed my plans; interisland travel was not easy then; mail accumulated in ports I failed to reach when I was expected, so that I did not learn of the drama of the Evelyns' trip till its drama was at an end. The year 1929 provided one of the worst Januarys within record. It snowed in Monte Carlo, and She-Evelyn caught pneumonia. She was dangerously ill, and Evelyn had to spend several weeks in a hotel in Port Said, visiting his wife in hospital, a stay that gave him unique copy for one of his most amusing travel chapters. It was an anxious time, but by the time I learned of it, she had recovered.
Climatically, the summer of 1929 offered a full, rich recompense for the appalling winter. On the vineyards of the Medoc, grapes ripened to a lovely vintage. Socially there was a general heightening of tempo. There was, as I have said, no equivalent in Europe to the boom on the New York stock market, but a great many Americans in Paris and London were living in terms of Wall Street. They helped to set the pace.
The pace was so keen that Evelyn, who had to get the back of his new novel broken, decided to go into the country for three weeks, to the cenobitic refuge of a small hotel bedroom. She-Evelyn had two sisters in London and innumerable friends. She would be all right. On the third day of his retreat, he telegraphed, "Novel moving fast all characters seasick." The novel was Vile Bodies. A novelist is at his most serene when he is working in a small hotel bedroom, for the sake of somebody he loves, thinking at the end of each day's work, "I'm two thousand words nearer to her." I imagine that those three weeks must have been very happy ones for Evelyn. He must have been well aware of how supremely excellent those first chapters were.
To myself, not working at the time and caught up by the movement of a crowded season, it seemed only half a week later when at Underhill my mother said, "Did you know that Evelyn was back?"
"Already? I must ring him up."
I called directly after dinner. She-Evelyn answered. Her voice sounded strange. A sentence or two, and I realized that she was crying. "It's terrible, it's terrible. I can't talk on the telephone. Can I meet you somewhere?" We arranged to have supper at the Gargoyle.
There my sister-in-law told me that she had fallen in love with John Heygate, a young man on the fringe of authorship, and who was currently employed on the BBC. I had met him once or twice. He was a perfectly pleasant fellow. There was nothing against him: most people liked him, mildly. He was not particularly good-looking. He was not particularly anything.
"How long has this been going on?" I asked.
"It's only just begun."
We were together for close upon two hours. It was one of those long, wandering discussions that keep returning on their tracks.
"How is Evelyn taking it?" I asked.
"It's terrible. He's drinking much too much. It makes him feel ill. And he thinks I'm trying to poison him."
Poor, poor Evelyn, racked by a belladonna hallucination.
"You always seemed so happy together," I said.
"Yes, I suppose I was" — then, after a pause — "but never as happy as I've been with my sisters."
That seemed an extraordinary thing for a wife to say about a husband.
"What are you going to do?" I asked.
"'I hat's what we've not decided yet."
They did not take long deciding. Within a week Evelyn telephoned to ask if he could come around to see me. He told me that he was going to divorce his wife, and asked me to tell our parents.
"It's going to be a great blow to them," I said.
He laughed wryly. "What about me?" At the end of our talk, he said. "The trouble with the world today is that there's not enough religion in it.
There's nothing to stop young people doing whatever they feel like doing at the moment."
I have no doubt that the breakup of his marriage hastened his conversion to the Roman Catholic faith. Recently I wrote and asked Christopher Hollis whether Evelyn had ever discussed the matter with him previously. Hollis replied that he had not, and that when Vile Bodies was published in January, 1930, he made, in a letter of congratulation, a lighthearted reference to Father Rothschild. To his surprise Evelyn told him that he was taking a course of instruction. Evelyn was received into the Church that summer.
The divorce was a great shock to my parents, particularly to my mother. My father was distressed primarily on her account. "Your poor mother," he said, "your poor, poor mother." Everyone who discussed it talked of it in terms of her. Only she thought of it in terms of Evelyn.
It was a blow that left a permanent scar on Evelyn. He had given himself to She-Evelyn, and to his marriage, without reservations. He had trusted her completely: he was vulnerable from every angle. He had no armor against her betrayal of his trust. He was too much an artist to indulge a personal resentment in his novels, yet the characters of Tony Last and Charles Ryder show how incessantly the old wound throbbed. His tongue would not have been so sharp, his ripostes so acid, had not that throbbing needed to be assuaged.
The whole tiling was tragic, yet even so, it is impossible to doubt that "the divinity that shapes our ends" was serving its own purposes in bringing Evelyn Gardner into Evelyn's life. But for her he might never have begun to write. My mother, who was distrustful of the written word, said more than once, "If it hadn't been for She-Evelyn, he might have designed lovely furniture."
"But Mother dear," I would protest, "think of the books he's written,"
"I know, Alec dear, I know, but furniture is so useful; besides, he would have been happier designing furniture."
There she was no doubt right, but the implacable destiny, whose slave he had become, is unconcerned with the individual's happiness. "Half a beast is the great god Pan." Maugham would not have been the writer he became had his marriage been a success. Nor would Evelyn. He made his first trip to Abyssinia in the autumn of 1930; for six years he was on the move. Until his marriage had been annulled he could not remarry. Those six years of travel gave him the material he needed. He could not have taken a wife upon those travels, certainly not She-Evelyn, who was delicate in health. A novelist to get the material he needs must travel alone or with another man. Had the Evelyns' marriage been a success, he would, with his absorption in the world of fashion, have concentrated on social satires that might well have become brittle and superficial.
Did She-Evelyn subconsciously realize that? Her marriage to John Heygate was short-lived, but she was genuinely in love with him at the beginning. Would she, though, have been prepared to let herself fall in love with him — there is always a point at which one can draw back — had she not felt that since the success of Decline and Fall she was cast in the wrong role? The "he-Evelyn, sheEvelyn, 'Orphans of the Storm' Idyll" had been one thing; it was quite another to be the wife, companion, confidante, counselor, and bastion of a great man of letters— the role that Laura Herbert was to fill later, so gladly, so proudly, so lovingly, and with so triumphant a success.