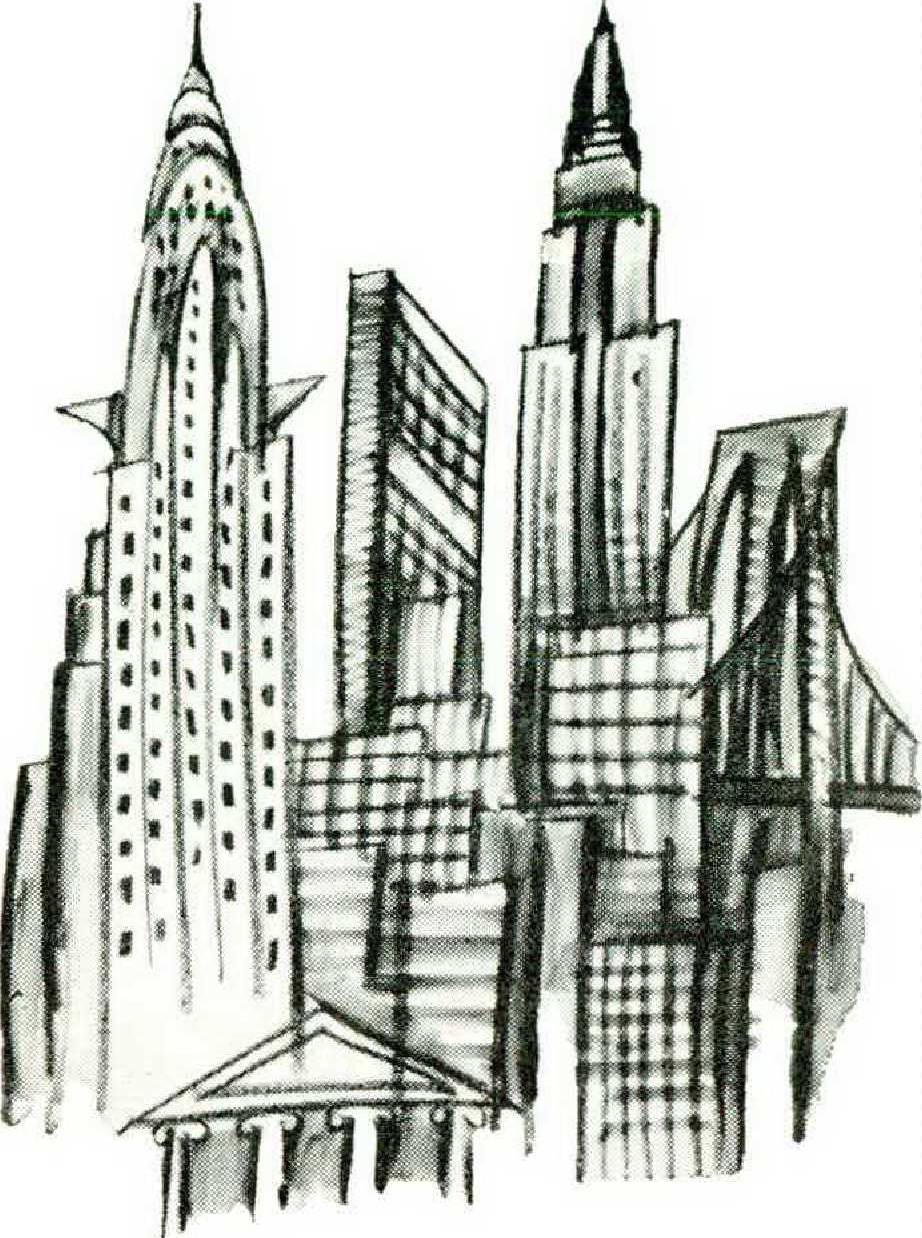 by Edward Weeks
Television in its evolution as a medium of communication has now reached a critical stage in the United States. It is generally recognized that Americans are entitled to a far wider choice of what they may see on their screens than was thought possible eighteen years ago when the stations went into operation; and it is recognized with deepening dismay that they are not being given this latitude. Unless strong precautions are taken, the transmission of programs from studio to satellite will further increase the centralized power of the networks.
Commercial television has grown to be an indispensable part of our stimulated economy, and in content it is what the majority of Americans have wanted it to be. By day it plays for the busy housewife and for children home from school, in the evening for men and women who are tired and who have eyes for a little news but mostly for diversion. The entertainment in commercial television has evolved in direct response to popular demand; it is produced at a very high cost, and with ever diminishing exceptions it is endlessly repetitive. One such exception was a single performance of Death of a Salesman, the play by Arthur Miller, which was produced at a cost of $480,000. With production costs of that order the individual stations cannot afford to experiment and the networks do not wish to do so. Not many kinds of things have yet been discovered that will be of simultaneous interest to twenty million people, and once a program has been proved successful it is repeated by the sponsor and copied by the rival networks ad infinitum. The romance of the West, the running down of criminals, the wisecracks of the comedian, the soothing syrup of the crooner, like the old films of Hollywood, can, and do, go on night after night without fear of exhausting the huge audience.
It seems to have been sponged from the American conscience that the broadcasting stations, which were allocated without cost on a franchise from the government and which are now selling for as much as $40 million, accepted in that franchise a clause calling for "programs in the public interest." Such programs are hard to find these days. The prime time is reserved for moneymaking, and the earnings are huge. In the reporting of news, a
most expensive enterprise, and of sport, American television has no peer in the electronic world. But it is a bitter truth that in most other areas, as the profits of television have increased, the content of the programs has diminished. In the fearless journalism in depth such as Edward R. Murrow gave us in See It Now, in the playwriting for the new medium which we had from Paddy Chayefsky and Archibald MacLeish, in the daring of Playhouse 90 as in the lyrical beauty of The Telephone Hour, with its recent telecast of Toscanini, we have been granted glimpses of the integrity and innovation of which television is capable. Admittedly, programs of this quality may not achieve as high a rating as Jackie Gleason's; admittedly, even a single hour of high quality may deflate the sponsorship on either side of that hour, and yet with the networks' profits so huge that the management feels impelled to buy a professional baseball team, might it not have been fairer to the public to do as other industries have done, plow back a portion of their revenues into making a better product?
Saving the world every week
Fred W. Friendly, who worked his way up in broadcasting from a humble start in Providence, Rhode Island, is a big broad-shouldered, dynamic guy, very decided and in a tearing hurry. Carl Sandburg likens him to a man who "had just got off a foam-flecked horse," and if I may carry that figure further, the horse that gave him the hardest ride was the Columbia Broadcasting System, from which he dismounted or was thrown in 1966. It was a great ride while it lasted, and his report of it fills an exciting book, DUE TO CIRCUMSTANCES BEYOND OUR CONTROL . . . (Random House, $6.95).
Ed Murrow is the hero of the book, and the early chapters, which are mostly about him, are charged with courage, electricity, and affection. The two met in 1947 when Friendly had an idea for an album of recorded history and had turned to CBS, which controlled the revolutionary long-playing record. I Can Hear It Now, a Murrow-Friendly Production, was released at Thanksgiving, 1949, and was such a spectacular success that they both went home at Christmas with "keeping money."
Their partnership in television began with See It Now, an hour program, with its uninhibiting sponsor, the Aluminum Company of America. They needed strong backing, and they got it from William Paley, chairman of CBS, and Frank Stanton, its president, for they were taking on Senator McCarthy and his cronies George Sokolsky and Fulton Lewis, Jr., first in the defense of Lieutenant Radulovich, who was being blacklisted by the Air Force because his father was an alleged Communist. The lieutenant was exonerated, and See It Now went on to give a display of McCarthy in action, showing his infamous techniques and the misuse of the facts. This was the first time the country had seen the smear-case assault; it came as a shock, and Murrow expected to be smeared in turn. He was, in the equal time which the senator was accorded, and the experience provoked these words: "When the record is finally written," said Ed, "as it will he one day, it will answer the question, Who has helped the Communist cause and who has served his country better, Senator McCarthy or I? I would like to be remembered by the answer to that question."
Of the forty-four See It Now broadcasts, the one best remembered was A Conversation With Dr. J. Robert Oppenheimer. It, too, was a cause of turbulence, and Philip Hamburger, the critic of the New Yorker, termed it "a true study in genius." But there were those who were high up in management who found it disturbing, and the pressure on the Alcoa salesmen mounted. This was followed by historic interviews with Chou En-lai in Rangoon and with Marshall Tito in Brioni, yet when Pan American, which had succeeded Alcoa as sponsor, dropped the program, there was the inevitable confrontation on the twentieth floor. "Bill," Murrow pleaded with Paley, "don't you want an instrument like the See It Now organization, which you have poured so much into for so long, to continue?" "Yes," said Paley, "but I don't want this constant stomachache every time you do a controversial subject." He could not have one without the other, and in the end the size of the budget was the polite way of ruling it out.
When Murrow departed to become the voice of USIA, it was Friendly who held the technicians together for a new, less antagonizing venture in CBS Reports, and these Reports went far to restore the prestige of CBS after the quiz scandal, especially in the spirited Conversations With Walter Lippmann. But it was a losing battle even in the years after Friendly had been elevated to the presidency of the news division. The Reports, if they were to tell the truth about Mississippi or Watts, would infuriate the local affiliated stations and drive away conservative sponsors and give someone "a stomachache." Friendly tells this story to the bitter end, striving to be fair to all concerned.
The merits of the book are first and foremost the magnificent portrait of Ed Murrow in action. No one will do it better. Then the sheer excitement of the telecast as we watch the camera, Mack's camera, as it follows McCarthy and Cohn's taunting of Mrs. Moss, down to the expression of outrage with which Senator McClellan wound up that particular hearing. And finally, there is the self-portrait of the author, innovating, inexhaustible, who couldn't care less for the budget or more for the live truth, and to whom one of his team remarked, "Friendly, you'll never have a nervous breakdown, but you sure are a carrier."
The irreconcilable
Pearl Buck, whose father and first husband were missionaries, lived for nearly thirty-two years in China — with time out to get her college degree in the United States — and when they were at an end, her marriage on the rocks, and she was returning to America, how did those three decades look in retrospect?
"They had seemed endless when I was living them, an inadequate first marriage, a retarded child, a country I loved but that was not my own and now war-torn in a crisis of history. There was no hope ahead, so far as my eyes could see."
She had already written The Good Earth, for which she was to receive the Pulitzer Prize and the Nobel Prize. Now she was trying to take up a new life, unsure of whether she could make her adjustment to America, and in this self-doubt and to purge her mind she wrote THE TIME IS NOON (John Day, $6.95), a novel which on the advice of her
second husband, and editor, Richard Walsh, she did not then publish.
The Time Is Noon is the story of Joan Richards, Mrs. Buck's alter ego, a very big but surprisingly pretty college girl who has come home to live with her family in the little town of Middlehope in eastern Pennsylvania. Joan is as healthy and resilient as a dolphin; she has vague ideas of taking a job in the city, but before she can do so her mother falls mortally ill; her younger sister Rose leaves college to become a missionary in the Orient, and her handsome younger brother gets in trouble with a fancy girl. So instead of leading her own life, Joan is stuck with the care of her neurasthenic father, a strict Fundamentalist preacher soon to be retired by his parish. When Pa fails, Joan's only available rescuer is a huge redeyed, red-haired farmer, and their life together in his parents' bleak farmhouse is not exactly an idyll. Rather, it reminds me of Grant Wood's painting American Gothic.
Mrs. Buck's novel of thirty years ago is written in primary colors and in spiritual loneliness, with the odds heavily stacked against the heroine; indeed, out of her loveless marriage comes a retarded child. Yet even so there are good scenes and strong people in this bucolic story. Joan's mother is delineated with feeling, and we admire the way she stands up for her children in that religious-bound household. The men, including the unworldly pastor, are types. It is Joan who must carry the burden of the story, and I confess I feel for her as much exasperation as sympathy. Instead of marrying Bart the clodhopper for home and safety when she was left totally alone, why in the name of reason, and with her college degree, didn't she borrow money and look for a job in Philadelphia? But if Joan had been that reasonable, we should have had no story. Mrs. Buck's picture of the repressive life in a small town is fairly graphic, but it does read like a period piece.
The sheen of society
Like Edith Wharton, with whom he is sometimes compared, Louis Auchincloss relishes New York society. He has a connoisseur's eye for good painting and old silver; he is a successful lawyer, and one of our top-ranking novelists. Mr. Auchincloss' interest in painting; a professional interest in the rivalry for the senior partnership and the skulduggery which goes with it within a fashionable law firm in Manhattan; his acute interest in the power of women, dowagers in particular, are all reflected with varying plausibility in his new collection, TALES OF MANHATTAN (Houghton Mifflin, $4.95).
These fourteen short stories have been gathered together into three I clusters. The first group, entitled "Memories of an Auctioneer," follows the adventures of a cultivated young ferret in the employ of the ancient auction gallery of Philip Hone & Sons, situated of course on the corner of Park Avenue and Fifty-seventh Street. The young man knows the pedigree of paintings quite as well as he knows the ramifications and scandals of the proud possessors, and "the great game of provenance for him was to deduce the personality of the collector from his collection" — in short, to find the skeleton in the closet as well as the missing work of art. These five stories are well knit, the pursuit is always fun, and the best of them, "The Moon and Six Guineas," with its very surprising ending, seems to me an excellent piece of satire.
In the second cluster, entitled "Arnold & Degener, One Chase Manhattan Plaza," Mr. Auchincloss enjoys doing to lawyers what C. P. Snow did to the English dons: showing their lust for power and the devious ways they contrive to get it. Here his technique is one which has become familiar to us in his other books. The several characters write their private accounts about the senior partner and their own aspirations, and as the papers are circulated "in confidence," or quoted to the wives, a composite builds up in which we get a candid evaluation of the pecking order.
I think that Mr. Auchincloss' virtuosity is better displayed in the last group, "The Matrons." The author is perceptive, ironic, and appreciative in these character stories, especially in "Sabina and the Herd." which is my favorite and in which with a few telling strokes he shows us Cecilia, as charming a New Yorker as you are ever likely to meet, and the triumph which she scores over her three cowlike sistersin-law. This is deft writing, with an edge that cuts.