Stravinsky and Shostakovich
Nancy Dussault, Karen Morrow, Clifford David, Neal Kenyon, and others; Evergreen 6604/5 (stereo or monaural): two records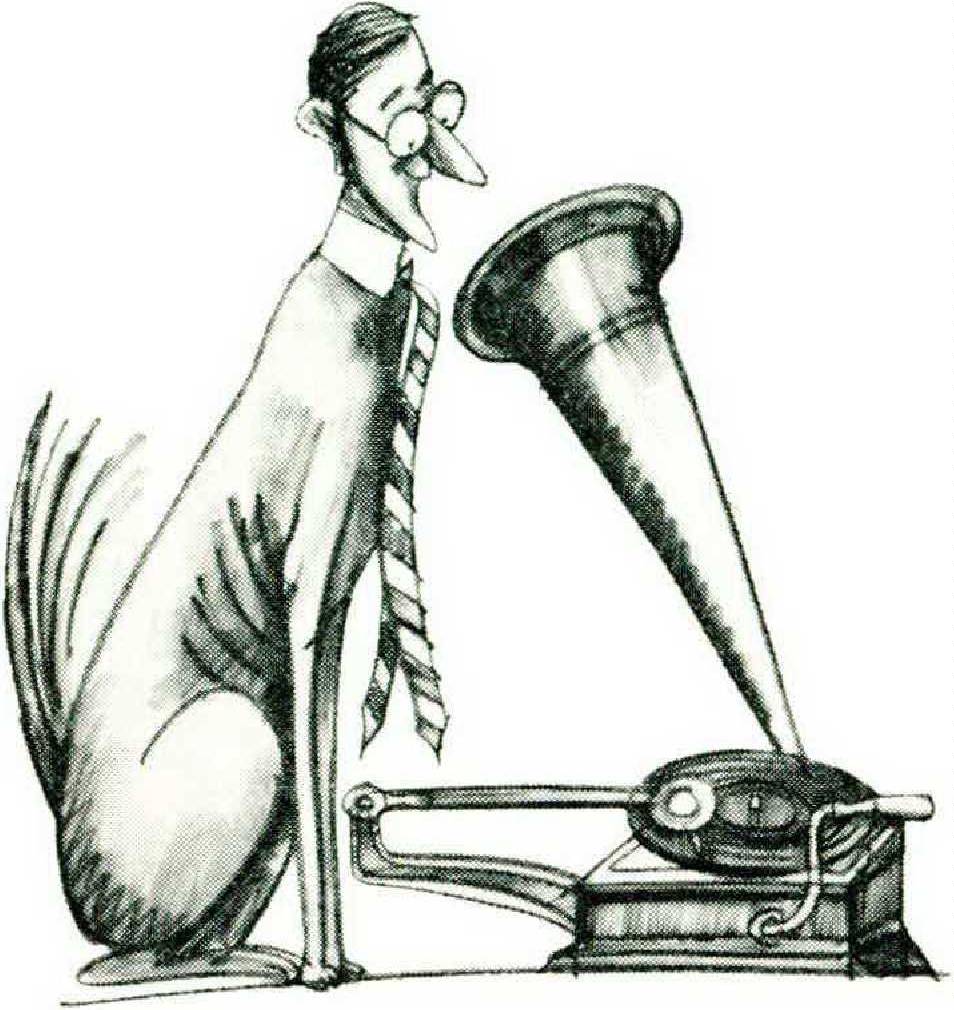 Among the most durable compositions of Igor Stravinsky will surely be L'Histoire du Soldat, that brilliantly macabre musical setting of the legend of a soldier who trades his soul to the devil in return for fleeting happiness. L'Histoire was written in 1918, but its acerbic, sardonic, and jazzy score makes it music of another time—our own time, as a matter of fact. Stravinsky's music may have found its original impulse in the bitterness and cynicism left by World War I, but its sentiments, style, and idiom are strangely in tune with our epoch too. After nearly fifty years, L'Histoire du Soldat still is modern music.
In recording L'Histoire complete, including its spoken parts, Vanguard has solved the question of whether to use the original French text or an English translation in the best possible way — by recording both versions and packing the two records together in a set offered for the price of one. It makes for an alluring package (VSD-71165/66, stereo; VRS-1165/66, monaural).
No less a personage than Leopold Stokowski, who, like Stravinsky, celebrates his eighty-fifth birthday this year, conducts the new recording of The Soldier's Tale. The work is scored for only seven instruments — violin, clarinet, trumpet, doublebass, bassoon, trombone, and percussion — and it is astonishing to hear the sonorities that Stokowski, not to mention Stravinsky, evokes from so modest an ensemble. The spoken parts, those of the narrator, the soldier, and the devil, are recited both in English and French by Madeleine Milhaud, Jean Pierre Aumont, and Martial Singher. They do an able job, although it takes time to get accustomed to hearing the narration delivered by a woman. The instrumentalists who perform, headed by violinist Gerald Tarack, are all first-rate, and Stokowski manages to bring out not only the work's sharp rhythms and off-center harmonies, but the subtleties of its more reflective, lyric passages.
A striking contrast is provided by the first recording of L'Histoire du Soldat ever to emanate from the Soviet Union ( Melodiya/Angel SR40005, stereo; R-40005, monaural). This consists only of the musical suite drawn from the work, with the spoken interludes omitted, and is played by a chamber ensemble directed by Gennady Rozhdestvensky.
Only since Stalin's death have Soviet musicians begun to play Stravinsky in public, and it is curious to find them playing L'Histoire in a way that we here would regard as a bit old-fashioned, rather raucously and with exaggerated emphasis on the jazz elements. In any event, whether Stravinsky is mocking or pitying his poor hero in Id Histoire du Soldat, and one never can be certain which, his music, terse and penetrating, seemingly is finding as eager a response from Soviet musicians as it has met from those of the West.
The Soviet-made L'Histoire du Soldat is part of a new series of recordings taped in the U.S.S.R. but mastered, pressed, and packaged by Capitol Records in the United States. Melodiya/Angel, as the new line is called, will apply the benefits of American sound engineering to Soviet musical performances. Thus it will now become possible for the first time to hear Russian artists and orchestras on their native grounds in up-to-date stereo.
The new Melodiya/Angel records certainly offer first-class sound. And several of them offer first-class performances, such as David Oistrakh's dazzling account of the Khachaturian Violin Concerto in D Minor with the composer conducting the Moscow Radio Symphony Orchestra (SR-40002, stereo; R-40002, monaural), and a majestic presentation of Prokofiev's Fifth Symphony by the Moscow Philharmonic with the same David Oistrakh, turned conductor (SR-40003, stereo; R40003, monaural).
But the most spectacular of these new Russian recordings is by all odds a work hitherto unknown to these shores, Dimitri Shostakovich's setting of Yevgeny Yevtushenko's epic poem The Execution of Stepan Razin, coupled with his Symphony No. 9 (SR-40000, stereo; R-40000, monaural).
Stepan Razin was a kind of Russian Spartacus, a Cossack hero of the seventeenth century who led a peasants' revolt successfully for a year only to be finally captured, led through the streets of Moscow, and executed by the ax. With a strongvoiced bass named Vitaly Gromadsky rolling out the story to the accompaniment of a large chorus representing the Russian people, Stepan Razin's adventures become a musical saga of almost barbaric splendor. Its opening pages are the most vivid of all, with the depiction of the prisoner's defiance of a jeering mob generating tremendous musical and dramatic excitement. The work eventually subsides into somewhat more conventional measures, but there are plenty of stirring passages. No Russian composer of whatever century or political persuasion can resist the bells of Muscovy, and they ring out as resoundingly in Shostakovich's score as in any by Moussorgsky or Rimsky.
Stepan Razin, which was first performed in December, 1964, offers convincing evidence that Shostakovich has not lost his gift for writingmusic that is direct, dramatic, and popular — that his creative career, in other words, is far from over. He should be able to keep the authorities at both the Russian and American ends of Melodiya/Angel busy for quite a while.
Today's conductors are almost all psychoanalysts of a sort; especially with big romantic scores, they like to probe for hidden meanings and unsuspected impulses. A work like Gustav Mahler's Das Lied von der Erde, that vast and anguished "symphony for tenor, alto, and orchestra," offers an irresistible subject to musical psychologists. It is a setting of six ancient Chinese poems adapted into German; if the Chinese had a word for "weltschmerz" they surely would have applied it to these doleful texts whose theme is death, or at least withdrawal from life. Mahler himself imagined that people might be tempted to commit suicide after listening to his Song of the Earth. So one can hardly blame such noted musical psychoanalysts as Eugene Ormandy, Otto Klemperer, and Leonard Bernstein for taking on the case; and all three have just recorded Das Lied von der Erde.
Ormandy, it might be explained, is less of a specialist in psychiatry than some of his colleagues. He's more the family doctor type, a musical G.P. who undertakes all kinds of cases with a calm, direct approach and without flamboyance. His Philadelphia instruments are unmatched in quality anywhere. His diagnosis for Das Lied von der Erde runs this way: "Your case, Mr. Mahler, is no different from any of my other patients'. I'd suggest we simply play it straight, face the music calmly, and avoid undue excitement. Let's keep everything neat, orderly, and tidy, and I expect you'll come out all the better for it."
Klemperer's attitude is different. Although he is now a resident of London, he has always remained a member of the German school, thorough, earnest, deliberate. His prescription for Das Lied is: "Slow it down. Take your time. It is the only way to live. Please remember that the final words of the composition are 'ewig . . . ewig,' 'forever . . . forever.' That is what it should take."
Dr. Bernstein differs drastically. It should be noted that he is commonly regarded as one of the most dashing and impetuous members of his profession, as gifted in his skills as he is informal in his approach. If Mahler had walked into his office and asked, "What should be done with Das Lied von der Erde, Lennie?" (no one ever calls Dr. Bernstein anything else), the instant reply would have been: "Gus, all your music needs is to be sharpened up a bit. More bite in those strings! More accent in the brass! Action, man, action. What you need is fresh air and exercise. And don't be forever about it!"
Curiously, in these recordings it is the general practitioner whose ideas seem most consistent of all. Ormandy's recording (Columbia MS6946, stereo; ML-6346, monaural) presents Das Lied von der Erde in its traditional form, with the solo parts sung by a mezzo-soprano, Lili Chookasian, and a tenor, Richard Lewis. Klemperer's soloists are Christa Ludwig and the late Fritz Wunderlich, with the Philhamonia and New Philharmonia Orchestras (Angel SB3704, stereo; B-3704, monaural: two records). Bernstein, who conducts the Vienna Philharmonic, prefers to use an alternate version for tenor and baritone, his soloists being James King and Dietrich Fischer-Dieskau (London OS-26005, stereo; OM-36005, monaural).
For all the impression of whipcracking given by Bernstein, his version of Das Lied actually takes the longest of the three. According to the printed timings, his performance runs a little over sixty-six minutes, while Klemperer's takes just under sixty-four, and Ormandy requires fifty-eight. Klemperer's impression of sluggishness is more a matter of a generally ponderous approach than of slow tempos. In many passages Bernstein shapes the poignancy of the music more affectingly than either of the others, but the work as a whole seems to diminish in impact as it goes along. And his choice of a baritone rather than an alto for the second soloist (sanctioned by Mahler but seldom employed) deprives the score of warmth and contrast.
An old recording by Bruno Walter, with Kathleen Ferrier and Julius Patzak, happily still available (London 4212, monaural only: two records), remains the most memorable of all recordings of Das Lied von der Erde; but old Doc Ormandy demonstrates that this music is not for specialists only.
Record Reviews
Albeniz: Iberia
Alicia de Larrocha, pianist; Epic BSC158 (stereo) and SC-6058: two records In this album Alicia de Laroccha repeats in stereo a triumph she scored some years back with her recording of these extraordinary piano pieces in monaural. If anything, there has been an intensification of the Spanish flair and flavor; the music seems to sway, sigh, and surge with the spirit of the country itself. All the characteristic rhythms, tempos, cadences, and melodic turns that make Spanish music Spanish are here; and not the least of these ingredients is the presence of a great Spanish pianist.
Amram: Shakespearean Concerto; Piano Sonata
Midhat Serbagi, viola; Ronald Roseman, oboe; John Barrows and Daniel Cowan, French horns; Maurice Peress, conductor; Mitchell Andrews, pianist; Washington 9470 (stereo) and 470 David Amram, as music director of the celebrated Shakespeare Festival productions in New York's Central Park, has written incidental music to twenty-eight productions. One such piece, originally a setting of Feste's song from Twelfth Night "When that I was and a little tiny boy," serves as the theme for the second movement of his little "Shakespearean Concerto." It is a well-made, lyric piece, with appealing melodies, piquant writing for the solo instruments, and a generally romantic feeling. The piano sonata on the reverse also is a stimulating work, with a jazzy undertone that is firmly but discreetly present. Mr. Amram has something.
Beethoven: Piano Sonatas Nos. 8 in C Minor, "Pathétique," 9 in E, and 10 in G
Glenn Gould, pianist; Columbia MS6945 (stereo) and ML-6345 Glenn Gould's account of the Pathétique Sonata seems to me one of the cleanest and most straightforward on records — and therefore one of the most moving. Nothing is exaggerated or distorted; instead, every note seems to be given its full value. Withal, there is plenty of dynamic contrast and sheer vitality to the playing, and the two other sonatas benefit equally with the Pathétique. As always, there is the customary sound of a Glenn Gould "singalong" as he plays.
Biet-Hammerstein: Carmen Jones
Kenneth Alwyn conducting orchestra and chorus, with Grace Bumbry as Carmen, Ena Babb as Cindy Lou, Elizabeth Welch as Frankie, George Webb as Joe, and Thomas Baptiste as Husky Miller; Heliodor HS-25046 (stereo) and H-25046 For years there has been no recording of Carmen Jones, Oscar Hammerstein IPs Americanization of Bizet's masterpiece. This version is of curious origin, for it was made in England, with singers who don't seem particularly attuned to either the Bizet or Broadway idioms. Grace Bumbry is an exception; this American mezzo has sung many a Carmen, if not a Carmen Jones, and she knows the score of both. But the real star is one Elizabeth Welch, who, in the role of Frankie (nee Frasquita), gets to sing the "Chanson Bohéme," or, as Mr. Hammerstein retitled it, "Beat out dat rhythm on a drum." Miss Welch is unidentified in the jacket notes, but she brings such seductiveness and high spirits to her solitary song as to remind one that Carmen Jones is, in its way, a masterpiece too.
Elgar: Cello Coneerto in E Minor
Jacqueline Du Pré, cellist, with London Symphony Orchestra conducted by Sir John Barbirolli; Angel S-36338 (stereo) and 36338
At the age of twenty-two, Jacqueline Du Pré, an English girl with a French-Norman name and a cheerful smile, is one of the world's great cellists, as an American solo tour late last winter clearly attested. In this recording she draws a long and graceful bow over Sir Edward Elgar's Cello Concerto, one of the British master's most luxuriantly lyrical works. Richness of tone, cleanness of attack (not a buzz to be heard), and smoothness of phrasing all are amply present. And the same characteristics enliven a group of popular encore pieces on the reverse. Saint-Saëns's "The Swan" has seldom sounded so lovely.
The Art of the Cantor
Josef Rosenblatt, Samuel Vigoda, and Moshe Koussevitzky, cantors; RCA Victor VCM-6173 (monaural only)
Devotees of the cantorial art will find much to listen to in this collection of three of the great synagogue voices of our time. Traditionally, the cantor is a composer as well as a creator, and many of these hymns, prayers, and psalms are sung in original musical settings. Rosenblatt was the most renowned of Jewish cantors in America, and Vigoda took his post after his death. Perhaps the voice that comes through most beautifully is that of Moshe Koussevitsky, who died last summer, for his recordings were by far the most recent and have the benefit of modern sound reproduction.
Alone Together: Thirty of the Greatest Songs by Dietz and Schwartz
Evergreen is a small independent label that specializes in putting together attractive albums of show songs, usually a bit off the beaten track. In this album, performed by several youthful entertainers, the songs are those of Howard Dietz and Arthur Schwartz, who teamed up to produce such numbers as "Dancingin the Dark," "I See Your Face Before Me," "Something to Remember Me By," and "I Love Louisa." All these are included, of course, but so are many lesser known songs, which are made to seem highly tuneful and tasteful as set forth by these young and accomplished performers.
The New Echoes of Paris
George Feyer is a popular pianist who plays nightly in the café of the Hotel Carlyle in New York,
providing what is euphoniously described as background music. But he is a pianist of wide skills and sympathies, with the ability to impart a lilt and briskness to the popular songs of many countries. His specialty is French, and in this collection he takes such tunes as "La vie en rose," "La Mer," "Domino," "Feuilles mortes," "Que reste-t-il de
nos amours?", and a dozen others, and puts them together like a string of pearls — simulated pearls, at any rate. The result is a record that can be listened to with concentration, or merely used for background music around the house. What's a home without background music?
Vaudeville!
This is a British concoction obviously aimed at an American audience. Like all the entries in London's "Phase 4" stereo series, it features splashy sound and musical action. But the attempt to re-create an American vaudeville show is pretty ludicrous, what with the Light Cavalry Overture, a minstrel routine, and a striptease all jumbled together. What the record does offer is a dizzying collection of snatches of song hits, from "Shine On, Harvest Moon" to "This Is the Army, Mr. Jones." Hardly a title from the last fifty years seems to be missing. But that British-accented master of ceremonies! An old-style vaudeville audience would have hustled him right back on the first outbound steamer.
Peter Weiss
Two lengthy autobiographical excerpts make up the bulk of this record, but its most unforgettable portion is a brief excerpt from Mr. Weiss's The Investigation, that grim dramatic document based on the testimony of witnesses at the Auschwitz trials. As he recites, in a slightly accented voice and matterof-fact tones, the horror of a train arrival at a concentration camp , siding, one can almost imagine that the victims themselves are speaking. Everything else on the record seems tepid by comparison, even several scenes from Weiss's stage and film success, the bizarre Marat/Sade.