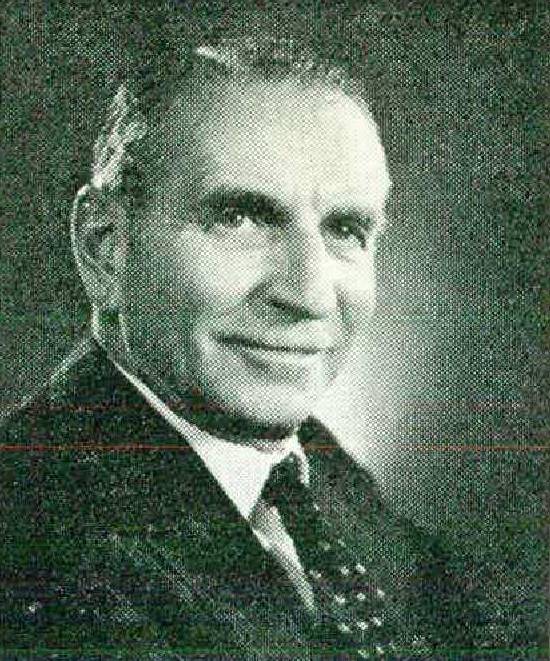 BY EDWARD WEEKS
MORE than a century ago a Harvard undergraduate by the name of Joseph Battell dropped out of college because of weak lungs. The doctor prescribed the mountain cure, and the boy spent the winter on a Vermont farm atop Bread Loaf Mountain. He liked what he saw, and gradually as health returned and he came into his inheritance, he made it his own, transforming the farmhouse into an inn with wide-veranda cottages for guests, enlarging the barn for his stud of Morgan ponies, and quietly buying up the wooded heights until he possessed 30,000 acres of forest. His little colony with its glorious view, trout brooks, and trails was remote and exclusive; for years the only approach was by carriage: no automobiles were allowed; and on his death in 1915 Battell left Bread Loaf Mountain and its neighboring peaks to Middlebury College, with the injunction that no timber should be cut for a century.
What might have been a white elephant became, thanks to the wisdom of the Vermont courts and the then president of Middlebury, Paul Moody, the site of the Bread Loaf School of English and of one of the first writers' conferences in the East, if not in the country.
I was invited to lecture on the essay and the article in the summer of 1929 when the direction of the conference had passed from John Farrar to R. M. Gay of Simmons College. His staff was a honey: Edith Mirrielees from Stanford on the short story, Joel Spingarn and Gorham Munson on criticism, Grant Overton on nonfiction, and Hervey Allen (then engrossed in writing Anthony Adverse, from which he read us chapters) on the novel. Sinclair Lewis drove over for an evening talk from his Twin Farms, and for our daily enrichment, Robert Frost, often accompanied by Mrs. Frost, came up from their farm at Ripton. A dinner bell summoned us to class directly after breakfast and went on clanging its demands through the day, prompting iny wife to remark, "Gracious, doesn't anyone here ever have time to go to the bathroom!" For relaxation we had the Long Trail and tennis; my serve and overhead game were pretty good then, and my smash was what caught Frost's eye. He would watch our doubles, and when the match was over, get me to toss up soft lobs so that he could hit the overhead stroke.
All this was during the innocence of Prohibition; there were no pitchers of cracked ice and no cocktail parties. Bottles, whether of Scotch or applejack, were so scarce that they were shared with one's intimates in privacy.
Writers' conferences exist as much for the benefit of the staff as for the student, and the idea soon spread. I remember with particular pleasure the first June meeting at the University of Iowa, where the local lights, Paul Engle, Wilbur Schram, and Winifred Van Etten, who had just published her prizewinning novel I Am the Fox, were augmented by Robert Frost, Grant Wood, and myself. West of the Mississippi the most colorful and invigorating conference today is the one presided over by Margaret Robb at the University of Colorado in Boulder, where I taught this summer for the third time.
The success of a writers' conference is measured by the stimulus which the members of the staff find in each other (I think of the friendship between Bernard De Voto and Catherine Drinker Bowen which began at Bread Loaf) and by the self-assurance they are able to impart to a special few of those in attendance. The makeup of the group seldom varies: there is a sprinkling of young graduates, usually present on scholarships, and a preponderance of middle-aged women who have reached the point where they would like to illuminate their experiences. The best of them write with facility and may privately have yearned to do so since college. Now, children grown or their job mastered, they are in the clear and in need of practical suggestions about how to proceed. Most of them have made a beginning, and they bring their manuscripts with them. I recall the material by a superintendent of nurses, by the teacher of a gang-ridden class in Brooklyn, by a deeply dismayed social worker, and by a former Olympic skier who narrowly escaped death in an avalanche. In each case the experience rang true, and in each the details had been too tightly compressed, there was too little relief, too little direct discourse, too little humor, too little room for the spirit. My problem was to help them to amplify, to commit themselves more fully, to acquire in a fortnight enough self-confidence to keep going on their own. This was not teaching to write; it was teaching to plan and to reveal.
"Too little room for the spirit" — that poses the greatest difficulty. For in every such group there are those who have suffered divorce, disease, or the death of a husband or lover, and who feel impelled to share the anguish and purging of the mind. This is the kind of writing that cannot be written on order; it calls for great restraint and the surgery of self-examination. Each year a little of it comes into print, but only a little.
WHY GENTLEMEN PREFERRED ANITA
It would be hard to name anyone in my generation less in need of a writers' conference than Anita Loos. Miss Loos was born with a quick analytical mind and a wild desire to succeed. At the age of seven she was aware that her mother stood for propriety, that her beloved Pop was an incurable showoff and philanderer, and that her glamorous Aunt Nina (whose frocks she was to inherit) had made good in Paris by her wits and her vamping. As a child actress she contributed reliably to the family budget; she won prizes for her prose and verse; and between the years 1912 and 1915, when she was fresh from high school, she wrote and sold 101 scenarios to the pioneering Hollywood, from which came such pictures as A Girl like Mother, Saved by the Soup, The Wild Girl of the Sierras (which brought her a check for $100), The Little Liar, a heartwringer starring Mae Marsh, and Stranded, a vehicle for the aging De Wolf Hopper. At her first interview with D. W. Griffith, "A. Loos" appeared in a white Peter Thompson sailor suit with her hair in braids, and the great man naturally thought that her mother was the author.
She was very young when she first felt the pinch of poverty, and she would have none of it. In A GIRL LIKE I (Viking, $5.95), ANITA LOOS tells how she took her own career in hand; Pop's addiction to the bottle kept her from ever wanting to drink, just as her self-analysis and fastidiousness kept her out of the hay. There was a time when with Norma and Constance Talmadge she took ballet lessons from Adolph Bohm. "We were all pretty bad," she writes, "but I was the worst, and one day Bohm blew up and shouted at me, 'Mother of heaven, will you never stop thinking!'" But Anita never could, and it was this darting, ingenious mind of hers which kept her out of emotional entanglements and in the good graces of impresarios like D. W. Griffith and Erich von Stroheim.
She had a gift for writing captions, and her impudent prose turned Douglas Fairbanks' first silent film, a flat rejection, into a smash hit; shortly thereafter she was titling every picture Griffith made. She played a bit part opposite Harold Lloyd, was a lifelong friend of the Gish sisters and Constance Collier, and had nothing but contempt for Fatty Arbuckle. Her mother was sure she was entering "the anteroom of Hell." "Living in Hollywood," said Wilson Mizner, "is like floating down a sewer in a glass-bottom boat." Anita found it much more sanitary and exciting than that.
Tile New York Times credited Miss Loos with being the first to bring satire into the films, just as she brought that same capacity for deadpan mockery into fiction with her Gentlemen Prefer Blondes. In the theater and the movies she earned her fortune and the friendships which enliven A Girl Like l. For men she had a sharp, shrewd eye, and in her attitude toward them she was governed by two principles: first, that a woman is happiest when she is giving lavishly of her money and herself to the man she loves, which she exemplified in her happy servitude to John Emerson, her second husband; and, second, that "platonic friendship can definitely hold its own against the sex urge," which she demonstrated in her relationships with her idols, D. W. Griffith, Henry Mencken, and Sherwood Anderson.
I find her autobiography delightful both for its euphoria and its paprika, somewhat hazy in its social evaluation of America but mirror-clear in its personal evaluation.
SATAN IN A FOG
To enter a new novel by IRIS MURDOCH is to enter a new phase of the human adventure; you may not like where you find yourself, or approve of what is going on, but her characters will take possession of you while the mood lasts, and you will never be bored. Miss Murdoch's new novel, THE TIME or THE ANGELS (Viking, $4.50), takes place in a protracted London fog which is followed by a heavy snowfall, and the elements definitely add to its Gothic mystification. To a bombed-out church in London the bishop has moved the most eccentric of his pastors, the Reverend Carel Fisher, a widower. In his former village parish Carel, already a recluse, had occasionally startled his congregation with strange announcements; now at St. Eustace Watergate it was to be hoped that he could be kept out of mischief since his parishioners were virtually nonexistent.
His seclusion in the clammy new rectory is altogether to Carels liking; to it he brings his daughter, Muriel, a thin, self-assertive girl with her boyish head, who fancies herself a poet and is sexually starved; his beautiful blond niece, Elizabeth, who smokes cigars and is treated as if she were an invalid; and Pattie, the indispensable colored maid, whom Card has made his mistress — certainly as strange a ménage as one could hope to find within the Church of England. A tall ascetic man who has never been lacking in brains or animal magnetism, Carel has ordered Pattie to bar the door to all visitors, while through the fogbound days he occupies himself in his study, bemused by the records on the hi-fi set, which never stops playing. Whatever is the web which Carel has been weaving, it is strong enough to captivate his three women.
Such a suspicious state of affairs cannot be shielded for long, and those who break the web are Carel's brother Marcus, an indulgent and pompous schoolmaster who is supposed to share in the guardianship of Elizabeth; Eugene Peshkov, the innocent janitor and a relic of White Russia; and finally, Card's own daughter, Muriel, who having discovered the existence of a Peep Hole cannot leave it alone. The entrapment of Carel is slowly arrived at, and not until he has visited his satanic fury on each of the snoopers.
The atmospheric pressure throughout the novel is skillfully wrought, and the plight of the young women, Muriel and Elizabeth, is concealed and revealed with subtlety. About Pattie, the Negress, I feel less assured. Her transition from a pitiable foundling into a bronze Amazon capable of luring Carel I question. In The Time of the Angels, as in Miss Murdoch's earlier books, the strength of the characterization is counterbalanced by other passages in which the author is laboring too openly for her effects. For instance, the dreary manuscript provisionally entitled Morality in a World Without God, with which Marcus intends to challenge the academic world, is in itself a wonderful parody of the more obtuse Oxford philosophy the dons have been grinding out today. But it is hard to equate passages as accomplished as these with Marcus' sudden unaccountable anxiety for Elizabeth, whom he has neglected for so long, or again with the novelist's overanxious warning to the reader that the Peep Hole will eventually tell all. Intelligent readers don't need such unsubtle clues as these; they will follow Miss Murdoch anywhere when she is at her best.
THE BIRDS THAT WON'T DIE
Majestic, regal, and shy are the adjectives with which Secretary of the Interior Udall describes the whooping crane, that tall slender white bird with black wing tips, black legs, and razor beak. The rescue of the wild whooper from the brink of extinction is the direct result of our enlarging conscience for conservation. But its fate still trembles in the balance; the evidence is conclusive that the birds cannot be perpetuated in captivity, and if they are to resist the crush of civilization in their wild state, they must have firmer support from the government and from individuals. Such is the conclusion of FAITH MCNULTY'S searching book THE WHOOPING CRANE (Dutton, $4.95), winner of the Dutton Animal Book Award.
The whoopers traditionally winter on a big salt marsh, part of the Blackjack Peninsula on the Texas coast and not far from the great cattle ranches. This today is a national wildlife refuge, but as every bird lover knows, a refuge is vulnerable to what happens on its borders, and by virtue of their size the whoopers are vulnerable to irresponsible gunfire and to irate farmers who resent their feeding in Saskatchewan; they are vulnerable to oil slicks which may drift in on their refuge before they even take off; and they are vulnerable to the bombing runs of American aircraft that have used the offshore islands close to the refuge as targets.
The colony had shrunk to less than fifteen when the cranes were first counted in 1938, and were at that low ebb when it was mistakenly thought that the zoos offered their only defense.
That the great bird has continued to live its natural life is a triumph to the devotion of one man, Robert P. Allen. The wild flock now totals forty-four, including sixteen adults with young, and for this small, measurable growth, Mr. Allen was chiefly responsible. He was the first to make a profound study of the whooping crane. As Miss McNulty tells us, he tracked more than 20,000 miles by plane and 6000 by jeep searching the Canadian wilderness for the secret nesting sites; he spent freezing nights under canvas in Canada's Northwest Territories, and was almost as cold during the northers in Texas. He observed his protégés during countless hours in his blind, and wrote and spoke to good effect in his crusade to keep the whoopers coming. Now that he is gone, his allies in the Audubon Society and in the United States Fish and Wildlife Service and individuals everywhere will have to close ranks, for there is no present assurance that the state of Texas or the federal government will grant the whoopers any further protection should they continue to multiply.