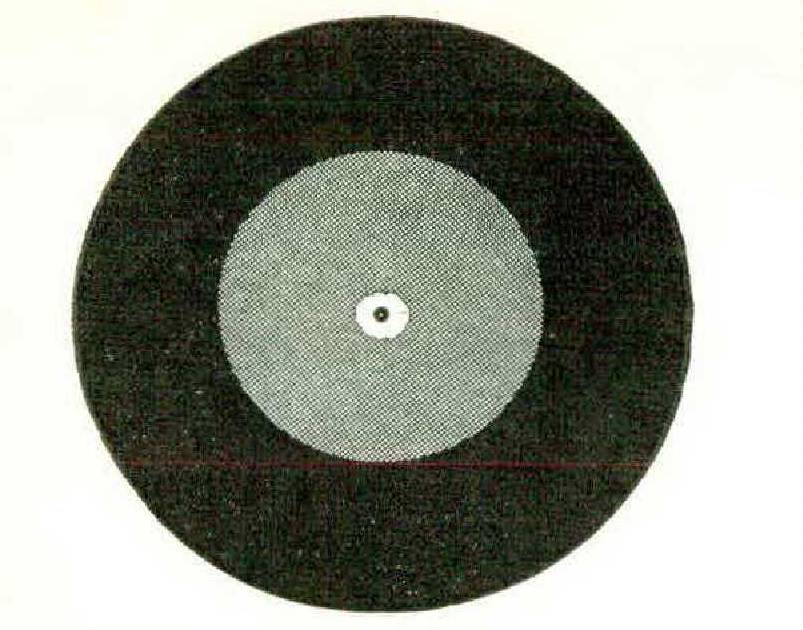 Bach: Suites for Unaccompanied Cello
Janos Starker, cellist; Mercury SR3-9016 (stereo) and OL3-116: three records Bernard Shaw once remarked after listening to a solo cello that he "had as soon hear a bee buzzing in a stone jug." There isn't a buzz to be heard on the six LP sides of Mr. Starker's account of the Bach suites; yet for all his tonal suavity and subtle phrasing he gives them a feeling of tension and virility. The music, inherently so solitary and aloof, is made to dance, sing, pulsate — almost to breathe. Nearly every great cellist from Casals on has recorded these works; Starker's surely is among the finest of the modern vintage.
Brahms: Hungarian Dances
Julius Katchen and Jean-Pierre Marty, pianists; London CS-6473 (stereo) and CM-9473
This is the fifth in a projected series of eight records which the American pianist Julius Katchen is devoting to the complete piano music of Johannes Brahms. It also is one of the most engaging, for Brahms was never more genial than in his Hungarian Dances. He wrote them originally as piano duets, and subsequently arranged some for piano solo and for orchestra — their most popular form nowadays. In this sparkling record, Katchen plays numbers 1 through 10 himself, then is joined by Jean-Pierre Marty for numbers 11 through 21. The pianism is brilliant, but there is a decidedly more relaxed and affable quality when four hands are sharing the taxing technical burdens of these dazzling and intricate pieces.
Humperdinck: Hansel and Gretel
Mario Bernardi conducting Sadler's Wells Opera Company, with Patricia Kern, Margaret Neville, Rita Hunter, Raimund Herincx, and Ann Howard; Capitol SGBO-7256 (stereo) and GBO7256: two records
All right, so Hansel and Gretel is a children's opera. But it also is an opera brimming with appealing melodies, a warmly romantic spirit, and several orchestral interludes as lovely as anything in post-Wagnerian stage music. Much of the charm of this recording lies in its being sung in English, the first time it has been recorded complete in this language in stereo. The Sadler's Wells singers, moreover, make a fine ensemble, the voices of Patricia Kern (Hansel) and Margaret Neville (Gretel) blending delectably. No libretto is provided, but practically everyone sings so clearly that for once none is needed.
Sibelius: Symphony No. 4 in A Minor, Opus 63; The Swan of Tuonela, Opus 22, No. 3
Herbert von Karajan conducting Berlin Philharmonic Orchestra; Deutsche Grammophon 138974 (stereo) and 18974 The Fourth is one of the darkest and most forbidding of Sibelius' symphonies; it also is one of the most rewarding. Herbert von Karajan and the Berlin Philharmonic give it a remarkable performance, somber without being harsh, precise without being pedantic. The symphony is spare in its instrumentation and cool in feeling, and yet Karajan and his fine orchestra build its sounds into a fascinating musical structure. Similarly, the mournful journey of the Swan of Tuonela has seldom seemed so majestically beautiful.
The Asch Recordings, 1939-1947, Volume I: Blues, Gospel, and Jazz
Compiled and edited by Samuel Charters, with Leadbelly, Josh White, Sonny Terry, Muggsy Spanier, Pee Wee Russell, Sister Ernestine Washington, and others; Asch Recordings AA1 and AA2 (monaural only): two records Moses Asch, the director of Folkways Records, has been making recordings since the late 1930s, and many of his old masters — in more senses than one — are well worthy of revival. In this fascinating collection Muggsy Spanier's band plays a bouncy and zestful "You're Driving Me Crazy," Leadbelly sings his celebrated "Keep Your Hands Off Her," Josh White makes a personal lament out of "Careless Love," and Sonny Terry produces what is surely one of the great harmonica recordings of all time in the scalp-tingling "Lonesome Train." Nor should one overlook the authentic and unabashed gospel singing of Sister Ernestine Washington and a group called the Gospel Keys.
The Death of Patroclus (from Book XVI of Homer'sIliad)
Read by Vanessa Redgrave, Alan Dobie, Martin Starkie, Terry Scully, and Christopher Logue, directed by Douglas Cleverdon; Spoken Arts SA-926 (monaural) This is a very free modern adaptation of the Iliad, one which is not above a touch of slanginess, or turning Achilles' invocation to the gods into something very much like the Lord's Prayer. But Christopher Logue, who made the adaptation (and also plays several of the roles), has succeeded in making at least one of the episodes of the Trojan War — the assault of Patroclus on the walls of Troy — seem graphic, grisly, and tragic. And the fine cast of actors turn the Homeric warriors and politicians into remarkably vivid personalities.
Two Beat Mozart
The Claude Bolling Sextet; Philips PHS-600204 (stereo) and PHM-200204 This is an instrumental counterpart of the Swingle Singers' vocalized jazzing up of the classics. It is marked by the same sense of fun, freshness, and imaginativeness, and oddly enough also emanates from France, Claude Bolling being a Paris-based jazz pianist with a tight little Dixieland band and a deft musical inventiveness. The idea is simple: play Mozart in a New Orleans style with a strong beat and room for improvisation. It has been tried before, of course, but never so successfully. Bolling's arrangements are neat, clean, and fanciful; they respect the original music even while exploring its jazz possibilities to the more distant reaches. Among the works thus treated are the Piano Sonata No. 11 in A, the overture to The Marriage of Figaro, and the aria " Voi che sapete" (here listed inanely under its French title, "Mon coeur soupire"). Most remarkable of all is a complete four-movement Eine Kleine Nachtmusik, in which a little string ensemble plays along with the jazzmen, intertwining strands of Mozart's original with Mr. Bolling's bouncy rearrangements. It sounds crazy, but it works.