The Tour
A short-story writer who made her initial appearance in these pages, May Dikeman won the Atlantic "First" prize in 1961. Her two subsequent stories, " The Sound of Young Laughter" and "The Woman Across the Street," were selected for the Martha Foley collection.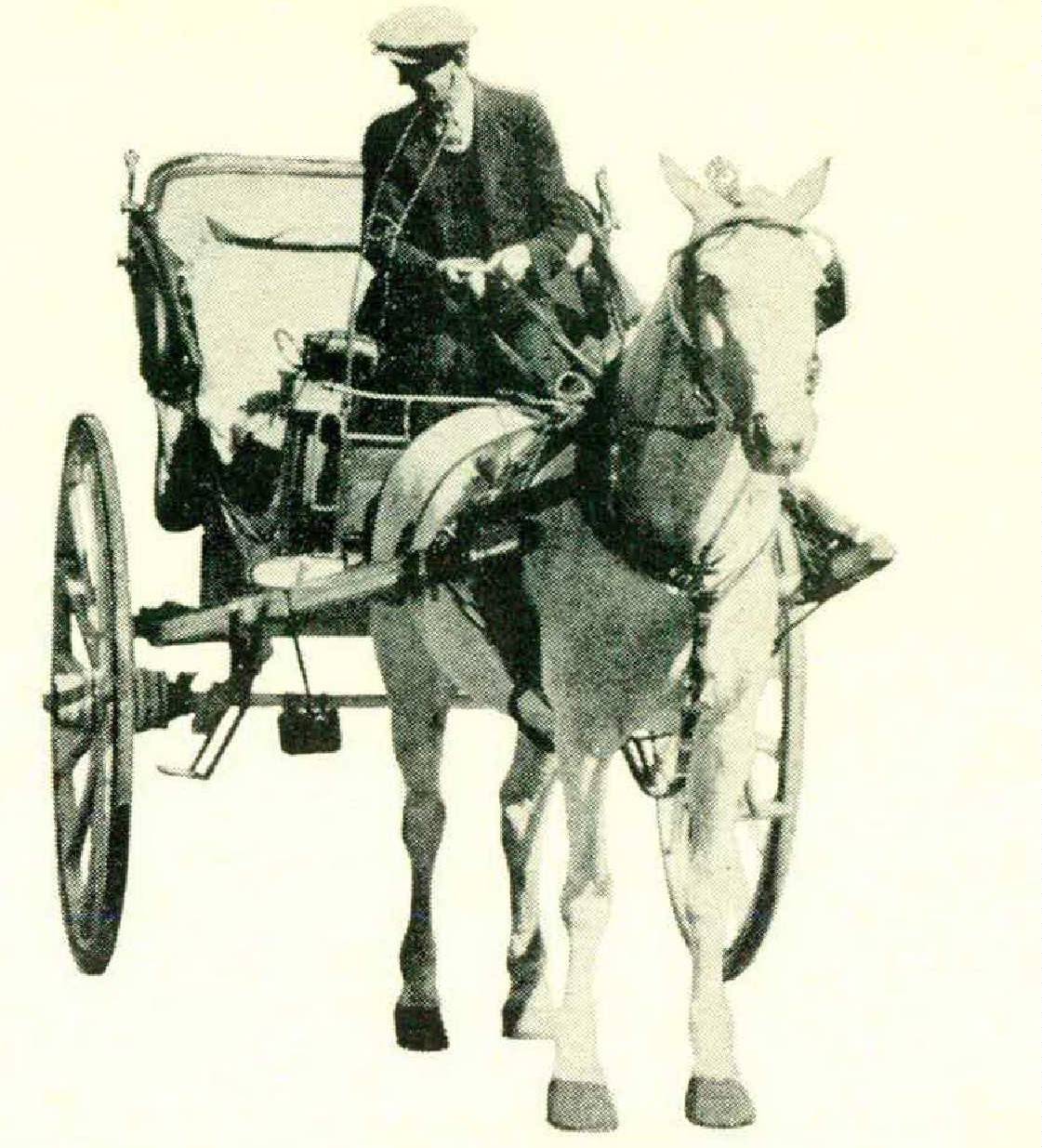 A Story by May Dikeman
OVER dinner, they found out that they had both had Montcalm and Wolfe mixed up all their lives, and they seized on this point of contact.
"In fifth grade," Anne said, "there was this big picture of General Wolfe dying!" As she heard her voice get breathy and felt her eyes open in the way that always made people say "Your eyes are actually green," she wondered what her mannerisms did to her husband now. Did they still get him, at all, or did they make him wonder why they ever had? This was the first time in a year that she had thought anything like this, or had a chance to.
"And it was bloody Montcalm blessé!" said Prescott. "I always thought it was Wolfe who was French."
Just for that moment, while the candle between them seemed to get bigger than the people at the other tables, whom it paintbrushed out to the color of embers, like the murals of Montcalm and Wolfe on the walls, Anne forgot why it was that she had agreed to come to Quebec, and that Prescott still did not know. Then after they had laughed, it got quiet again. A sort of honeymoon hush filled this city. Anne had expected a bilingual city to be constantly jabbering. But it turned out that, as if from tentativeness and solicitude, everybody lowered their voices. This gave Anne a feeling that everyone must understand why she was here, although when he found out, Prescott would not.
Prescott's idea that Anne was wild about lobster was one of those things kept up until it was too late for her to tell him that it seemed a lot of work. And tonight the Gaspé lobster was the whole idea. Prescott's eyes brightened attentively as the waiter set it in front of her and fixed the little china cup of butter on its tripod over a birthday-sized candle. Prescott was very anxious for everything to be nice. That touched her. At the same moment, she thought, so he can feel all right.
As he started on his own filet mignon, Prescott gave the slightly lateral blink, not quite a tic, which, like his monochromatic suntan coloring and everything else about him, worked as an asset, giving him a ready air of command only reinforced by its neutral affability. Since they had reached the point (in their case, six years) when Anne sometimes felt, I have no idea what kind of man he is, she was inclined to look at him when he didn't know. He had the helmet of thick hair and chiseled, slightly undersized features of an expertly drafted comic-strip hero. Anne had never at any time, swimming, doing a chore, or making love, seen Prescott look mussed up. She used to think she would someday tell her son that the most attractive thing about his father was that he could call a porter sir and the porter never took it as sarcasm. However, she had had a girl, to whom she would never be able to tell this, or talk to at all.
They had been married so young they had assumed they would "create." In Prescott's case it was painting, although the class at the League joshed him about his Madison Avenue look. Their older hostesses always called them "a darling couple." Everyone said, "Don't they look good together." Gradually they found out that they would never really "create," but they dropped the admission to each other across crowded parties. By this time it seemed tacit between them that Prescott would never go any more out of his way to be unfaithful than to be faithful to her, and this gentle wryness of acceptance gave them a new social patina. Ellen's birth, in their fifth year, changed the mood of all this, and the effect of the change of mood was embarrassment. Her development had seemed regular for the first few months (when she remembered those early months, Anne's thinking always stopped for a minute), but the last doctor, whose decision they had agreed to accept, when Anne spoke of this, shook his head and looked out the window without saying anything. "Fairer to each other and to the other children you would have" was how it was always put. This reference the doctors brought out with resoluteness, as though realistically accepting the impropriety of a married couple having children. Anne felt a clinical smell around them, as if she and Prescott had been prepped for surgery.
It was now two weeks since they had taken Ellen up to the private home in Massachusetts. She was fifteen months. She was still like a small baby. Anne cupped her hand now as she thought of the feel of the foot in the small wool-stitched flannel moccasin, and she saw the face with their own even features repealed very small, but with strange smudges under the eyes. "Why are these places always in Massachusetts?" she had said to Prescott on the way. He hadn't answered. Both their families were helping them meet the expense, which was high. The place had big trees. As they came back out by themselves afterward, Anne had said, "What big trees." Prescott had taken hold of her, but she hadn't turned around.
Prescott was going to take a couple of weeks off from the auction-gallery job, where after he had given up on painting, he had become an expert on "cupping" and pentimenti. The doctor had said they should go somewhere by themselves. Prescott started bringing brochures home right away. One night Anne picked up one of them, looked at it, and said, "Canada looks like rather fun." She hid the brochure she had looked at. It was still hidden, in the pocket of her suitcase at their hotel. Tonight, though, she would have to tell him if they were going to catch the tour, which left the château at three o'clock. She would try not to tell him that this was the only reason she had come.
AFTER dinner they wandered down the rue Ste. Anne. " 'The Walking Family' is still walking," said Anne. Tourists whom they had met repeatedly, they had christened to each other. Clutching their little blue Walking Tour of Old Quebec guidebooks, a pair of wild-eyed young parents shepherded their children. Anne noticed one, a leggy little girl around nine, with fine straight hair haloed by a headband. "The lower portion of this house is of mid-seventeenth-century workmanship," the father read from the booklet. "I want to see Montcalm's skull," wailed the little boy. "The nuns have gone to bed," said the mother.
"Poor nuns," murmured Prescott. He pressed against her as they followed the narrow sidewalk, and she felt his breath move her hair. It wasn't very often that he seemed concentrated on her completely like this. But Anne's ruefulness at the irony only reinforced her necessity to evade him. Tonight she had to get him to agree to the tour she had come to Quebec for. She hadn't brought it up before because she was embarrassed over it, and because she didn't want it talked about; also she felt that discussion would cut the chances of its working. But mainly, tonight she had to prepare herself. Instead of letting herself feel consoled, tonight she had to feel desperate.
When Prescott asked her if a calèche with the lanterns lit back to their hotel would be romantic, she said why didn't they go into the Musée Historique. As all wax museums seemed to, it stayed open till nine. The tableaux shining in the dark would daze them like vivid dreams and stay between them afterward.
They looked at the veined, manicured, wax hands of Columbus rotating the globe for Isabella, at a massacre scene with each Indian and colonist apparently petrified at his instant of last agony, and, of course, at Montcalm, with his head on the arm of his aide, and a big splotch of brilliant wax blood on his breeches, while the surgeon apparently removed a splinter from his thumb. Anne stood for several minutes before the tableau of the Pope. She gazed at him as if she might receive a directive. But he was too near her, only four feet away. She was taller than he was. The curvature of the glass formed a lens through which details were so explicit that they seemed a disguise rather than a manifestation; nothing struck her as so real as the wiry threads of gilt embroidery and the plumes of the Swiss guards behind him. She felt as if this were due to her, and she imagined it happening again tomorrow at the crucial moment.
As they walked back to their hotel, she asked Prescott how they made waxworks. He immediately started to tell her about cinnabar, benne oil, and alkanet. Prescott's encyclopedic memory, Anne thought, built into their marriage, as much as their looks did, an aristocratic barrier. Whenever he answered a technical question, he seemed as rapt and impersonal as a paid guide, and without listening, she could ask him an occasional question to keep him going. She pronounced French signs to herself — "Air Climatise," "Pas d'Arrêt" — as they walked down the steep narrow sidewalk, ablaze on one side with souvenir windows, Mountie dolls and Madonnas, with a calèche with its bobbing lanterns almost keeping pace in the street, while Prescott spoke of three parts Venice turpentine and seven parts Burgundy pitch.
ANNE had taken out the brochure and put it on the bed stand with their little travel alarm clock. She sat down on the side of the bed, sliding her feet out of her slippers. She had all new things for this trip out of necessity since she hadn't gotten herself anything in so long, and she sat huddled as if she could hide her breasts, which seemed to point more through the loose gathering of her nightgown. She had to ask him now so they could plan the next day. Prescott came and sat next to her. It was an old, big bed, on casters set in little glass ashtrays, with a soft mattress that pitched her against him so that his thigh clamped hers. She balanced herself rigid with her outside arm. Reaching for the brochure, she remarked, "The Shrine of Sainte Monique might be interesting." After she brought it out, she felt chilled, and chafed her arms. The walls of pale-blue painted fleur-delis of hammered metal and the glass-doored wardrobe with cretonne curtains made her feel as if she were in a world where she did not know anyone. Down in the street, the calèche horses were trotting home to stable. The clopping of hooves seemed to go through the room.
"You want to do that," said Prescott, expressionlessly. He took the brochure and looked at it. "Honey, this is a pilgrimage," he said.
"A lot of plain tourists go!" said Anne. She took back the brochure, doubled herself cross-legged on the bed, and read to him, "A shrine most noted, glorious, and edifying!" Prescott got up and walked over to the dresser and picked up his watch.
"I know you feel these things are an abuse," said Anne.
"I think they stimulate an unhealthy mentality," said Prescott in his voice which could have been called almost inaudible except for its actual perfect distinctness. He wound his watch, laid it down, and made a slight cosmetic grimace at himself in the mirror, touching his visor of steel-brown hair. You're Apollonian! Anne thought impatiently. "I thought you wanted to catch the Changing of the Guard," he added.
"We can make it; that's at ten. We'll have to get up — what time?" She grabbed the clock in relief. "Seven, to be safe?" Prescott came over to his own side of the bed and got in with his back to her. As he lay down he looked over at the lamp and said, as they did when they had forgotten to turn it off, "Oh, de light, de light, de light." This had started from one of the cults his mother had belonged to, in which the followers had to affirm, "I am filled and thrilled with infinite joy and delight, delight, delight."
"I'll get it!" said Anne, before he could reach across her, which would have brought his arm over her breasts. She snapped the switch. In the dark she continued to see a big helix glowing red and blue. She gazed up at this afterimage the way she had stared at all the exhibits they had been looking at, wax tableaux and nuns' embroidery. Then the darkness formed a big blackboard. She thought of going to the Episcopal Sunday school as a little girl. Sunday school had seemed festal to her because of the pall at home over her father's illness. "There have to be three conditions," the curate had told them. "What three conditions do we have to have?"
Prescott coughed. His lying awake beside her made her feel that he was watching. It gave her a feeling of dread. I should have let him, she thought. Then he would be asleep. I always want him to be asleep, she thought, the way people do their children. When she thought children, she concentrated again. There must be three conditions. She dropped one hand out in imitation of the curate's gesture, and her knuckles knocked the night table. Prescott whispered to her alertly, and his breath feathered her throat. She gave a drowsy little moan, as if she had dropped off. His wakeful, jerky breathing became the only thing she could hear, like the ticking of a mechanism, and it seemed to her that it was measured toward an explosion. She realized that she dreaded his rolling against her and hammering her with kisses because she knew that what he would mean would be "What about us? Do you realize how long we've been living as if we were half alive? Are we ever going to think about ourselves again? We did everything we could, we consulted the specialists, I restored a thousand crummy paintings to pay them, there was nothing to be done, nothing! We agreed to accept medical advice, and we accepted it. What was the idea of this trip; wasn't it to forget?"
Anne breathed fast as she lay imagining this. If you can forget, you can go, she thought. Probably if he did leave, I would find out I loved him intolerably, she thought, but it can't be helped. Right now I have to find the three conditions.
The curate had drawn a number 1 on the blackboard. She saw his handwriting, with very big loops. "1. Need." We must need this! Everything else has failed, we have gone to everybody else, and it was no good.
Yes! thought Anne. We went to all the doctors. She thought of all the waiting rooms of Park Avenue, with rubber plants and Life magazines.
"2. Contrition (Because of Love)." The curate turned around from the blackboard. " 'Thy sins be forgiven thee, arise and walk'; 'Of this woman much is forgiven because she loved much.' " Yes, thought Anne. I am very sorry. I am very sorry that I have offended Thee, I am sorry for everything in my life so that Ellen is this way, I am sorry I had her, I am sorry I married Prescott, I am sorry I was born, I am sorry.
The curate drew the number 3. Writing very big, he wrote "Faith." "I believe in. Not I believe that. But I believe in."
Then, pressing hard, he drew an arrow pointing down. Anne could hear the chalk squeak. Then he did not write, but printed in big white capitals "MIRACLE" and sketched rays around it. Miracle, miracle, thought Anne. It was a word shaped like a candle flame with rings of spectra around it, a word that could not be pronounced quickly, that no matter how often you said it remained a word and never became a noise. Exploding from the afterimage of the bed-stand lamp, it hung over her. She had no idea anymore whether Prescott was awake or asleep. He made no more difference than a passenger sharing her train seat.
"And children," the curate had concluded, "you will notice this to be the pattern as you read St. Mark's Gospel."
One child asked, "Could it happen today?"
The curate had said, "I believe that what I would call wonders occur."
THEY had breakfast at City Hall Square to be near the Citadel. They had plenty of time. Prescott wanted Anne to have croissants. It was a thing with him, like the lobster. They had eggs and croissants. But a hitch developed. The waitress never brought their coffee. Every time she came near them, Prescott said, "Could we have our coffee, please?" and she said yes but never brought it. Other tourists came in, ordered, ate, and left. Anne and Prescott kept up their vacation manners and laughed helplessly to each other. "Although she speaks good English, perhaps she can't carry 'coffee' in her mind," said Anne.
"I just want her to carry it in a cup," said Prescott. He stood up and called, "Deux cafés, s'il vous plaît!" and sat down again laughing and flushed, which made him look very boyish. "Right away," said the waitress. Sometime after they had finished breakfast, she brought it. "Americans like coffee later," said Prescott. "Have some coffeelater," It was too hot to drink, and they were late for the Citadel. They ran under the St. Louis Gate and sprinted up the hill. Motor coaches and cars were parked. They ran for the entrance gate, found out they needed tickets first, and ran to line up in the crowd at the booth under the arch opposite. "Oh, Press, we won't make it!" said Anne. His watch showed three minutes to ten. She was astonished that she felt desperate.
They got in just as the bells down in the City were striking ten. The tourists surged up the terrace. The guides shouted to get back, back.
Over the bagpipes, Anne heard the whir of all the cameras around her. The bearskin busbies of the Royal Twenty-second appeared first on the top of the hill. Then the scarlet tunics flashed. Anne had never seen anything so red. There were cries of "There he is!" and she saw the gilded horns of the white angora billy, the regimental mascot, which was what everybody had really come to see.
The tourists pushed down over the curb, and the guides herded them back. The band pounded into the "Sombre et Meuse."
Above the walls of the Citadel surrounding them only the tops of the small white clouds showed, and it seemed to Anne that the world was a mile below them, and the height of the sunshine gave it the snowy blueness of an earlier astral epoch even while it warmed her bare arms and fired the grass and the guards' scarlet tunics as if it were striking clear chemicals through glass. The goat advanced. Prescott wound his camera. "Can you get him?" cried Anne. The goat took the salute with a bow. His white fringe touched the grass. He was on a straight line with them, only a few yards away. Anne could see his eyes. The pupils were shaped like slots. "Isn't he a princely goat," she said to Prescott. He was intent on his focus. The black slots in the golden eyes of the white goat gave him a gaze which struck her as human, pronouncing, more than human. The people applauded again. "He's like some enchanted creature," she said to Prescott. Beautiful, she thought, everything is so beautiful. She still knew she was carrying a great weight, but she didn't remember what it was, and she felt so high up that it seemed if she were to drop the burden like a bundle, it would fall so far she would never hear it land. But she couldn't let go of it; she couldn't unclench her hold. It was she; everything outside her was all right, everything was shining. Because of the slot shapes of the goat's eyes, he seemed to her to be seeing differently, through opened windows on an equilateral view, a sufficient world of which he himself was not the focus.
They had a sandwich and a bottle of Gini, which they agreed was just like 7-Up, before they went to the Place d'Armes for the motor coach. They discussed the phenomenon of mascots. Prescott told her the word derived from mascoto, meaning sorcery. "He did seem like a sorcerous goat, didn't he," she said.
"Traditionally, the goat is a symbol of evil," said Prescott.
"Oh, people just didn't understand goats!" said Anne. "The white goat was a benign goat!"
She tried to tell him her feeling about the goat's eyes. "What if people are self-centered because they've got round pupils? What if people had oblong eyes like windows that made everything come out even?"
Prescott started to explain the evolution of the eye in vertebrates. He spoke of the tapetum lucidum, which had something to do with animals' eyes shining in the dark. He said, "In the cat, the pupil is a vertical slit, and in the frog, transversely oval."
"How do you know these mad things!" she said, politely, not hearing.
"Hey," Prescott murmured. "Pet my beard and I turn into a princely goat."
But when they bought their tour tickets, he turned glum. She talked to him to keep his mind and her own mind off what they were doing. "Do you suppose the Walking Family ever got to see Montcalm's skull?" she said. She spoke of Negro tourists they had seen and how nice it was there didn't seem to be the prejudice here. Painted in black capitals in an arc on the ticket booth were the words Une Visite Que Vous N'Oublierez Jamais. It seemed to her to be a threat. She said wasn't Canadian money pretty, and it was too bad they didn't have such pretty money.
"Oh, honey, this is a guided tour!" said Prescott. "We don't want to be yakked at all the way!"
"Darling, all the tours are guided !" she explained. "Then they make their cute little spiel about how they're poor students entirely dependent on our generosity! We can take the French guide. Then it will sound pretty, and most of it we won't understand." She read to him from the back of her ticket, "Nous ne sommes pas responsables pour des objets perdus. Goodness, does that include husbands?" She felt apprehensive when he stayed somber.
The window seats were already taken, and Anne sat behind Prescott, across the aisle from two women they had privately christened the Cincinnati Librarians. The "librarian" nearest her offered them Canada's Most Popular Candy, wafer layers of coffee cream, and they spoke detachedly of cases of miraculous healing.
"Haven't they been mostly cases that could have been psychosomatic, or hysterical, like paralysis?" Anne said. It seemed to her now essential to act skeptical. "I mean, have there ever been any cures of anything congenital, like birth defects?" She gave a yawn, which made her teeth hit together in a slight chatter. "Like — brain injury?"
"Well, I never definitely knew of anybody," said the librarian. "The only case I knew was a woman who was told she was losing her sight, and she said, 'Oh, if I'm blind I don't want to live,' and she took what savings she had, and she went. Then afterward she felt the trouble was she hadn't had enough faith, and she felt so bad she had so little faith that in a way she was worse off than she'd been."
From the bus windows the apartment-house projects with their spiral balustrades of turquoisepainted sheet metal were now behind them; they passed shacks with water tanks and meters on the front porches, then open farms, long fields with small herds of Holsteins. To say something to him, Anne brushed Prescott's back hairline with her fingertips and said, "Why do cows come in fives?" but he didn't catch it. She knew they were gettingnear. She had to work herself up now; she had to tear her wound till it ran. She said to herself, she might have been like everybody else's child, she might have grown up — Her breath began to work in her chest. The bus turned a curve and crossed a bridge. There was a logjam in the river below. No water showed at all. On the horizon above shone mullioned Gothic windows of blue sky in the lanterns of the Church of Ste. Monique. I might have bought her new shoes, a smocked dress, she thought, dolls, a rag one with red braids. She said coolly, "And the woman's vision? Her eyesight wasn't improved at all, then?" Before she could do anything, a tear rolled out of her eye as she spoke to the librarian.
SHE had left Prescott somewhere behind in the crowd. She couldn't imagine any possibility of ever finding him again, but she kept going forward. Over the dark heads of the other pilgrims, the shrine was dazzling like a street festival at night. The saint was mounting in clouds and draperies apparently sculpted out of thin metal, surrounded by candles and molded light bulbs and flowers. Some of the flowers looked fresh and some seemed to be cut from waxed cloth, and some were in burnished vases and some in what looked like big juice cans with the labels peeled off and wicker scrap baskets. It seemed as if everything that could be picked or manufactured had been carted in, and that was due not to want of taste but to a deliberate intent of indiscriminateness. The light of blue candles and of small star-shaped bulbs lit up the marble and the papier-mâché, the polished brass and the tin, the live flowers and the sweating wax roses, as if in celebration of all offerings, whether treasures or sweepings.
As she got closer up, Anne noticed odd objects, like piles of litter, against the wall, but strangely sorted into a display with little placards. There were old crutches corded together to form crosses, a folded wheelchair, and small things like museum scarabs or pieces of butterfly mounted under glass. She came up against one and read on the placard Une Cataracte without recognizing what she was seeing.
She knelt at the rail between the elbows of two other women. Whispering voices went on around her. The French sounded to her like something she was always just on the verge of understanding. Occasionally one phrase, priez pour nous, hit her so that it seemed to come from her, priez pour nous. She looked up at the modeled features of the white saint. She tried to work herself to desperation with the things she had thought of on the bus, a dress, a doll. But she saw the white goat, and as the slotshaped pupils of his golden eyes opened their narrow windows, their gaze engrossed denial and conferment.
She heard the French around her, and one phrase hit her, Que votre volonté soit faite, and she thought, a voluntary fete?, and then it opened for her, Thy will be done, Que votre volonté soit faite, and it seemed to her amazing that they said this in French. The thing, the weight she carried, seemed torn away, and she couldn't hear it land. She could not remember that she needed anything.
As she got up, she felt a pang that almost staggered her, as if part of her were torn off; and she realized it was the terrible regret at doing right, at passing up a supreme temptation. She wanted to ask for one more turn; she said to herself, For a moment I could have had anything, and I didn't ask!
She saw Prescott standing in the side aisle. The sight of his face shocked her as if she had not even known he had been with her. It was contorted by a feeling that was too big and violent for his features, the defiance of suppliance. Why? Why a child? What did she ever do to anyone? Why to us? What had we ever done? "He prayed," she thought. "He prayed."
His face composed groggily, as if she were waking him up, when she took his arm. She guided him as if he were blind past the enshrined cataracts from human eyes. There were no words in which she could tell him that at the moment she reached it, the third condition, faith, que votre volonté soit faite, had struck her dumb.