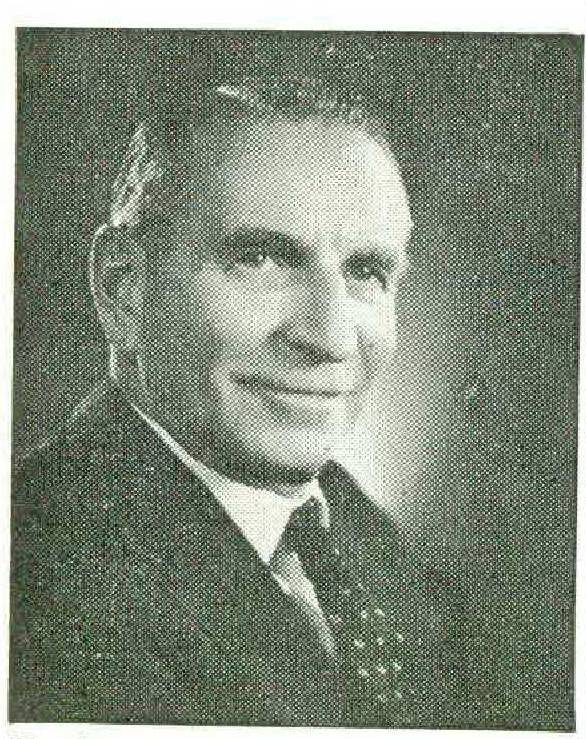 BY EDWARD WEEKS
INDIAN SUMMER is a term which originated on the frontier of western Pennsylvania sometime after the Revolution; it spread east and north to New England and Canada, thence to England, where it was in use as early as 1830. The spell of cold weather preceding Indian summer was once known as "squaw winter," but there was not enough endearment in that, and it disappeared. True Indian summer denotes a spell of warm weather occurring at the end of the autumn and marked by haze, smokiness, and sudden relaxation. Some say it came from the Indians' propensity to attack at a moment when in the sudden mildness the settlers let down their guard; others hold that the smokiness was produced by the Indians' fires and that they employed this brief second Summer to bring in their harvest of corn, squash, and pumpkins for the winter. All agree that the spell occurs in November, not October, and that while it lasts it induces a devil-may-care spirit, a tendency to be out and heedless in the open.
I think of Indian summer as hazy and windless, the leaves down, rustling underfoot, except for the thick russets on the oak, and the smoke from bonfires rising straight up like a thin blue signal. It has a smell of its own compounded of wet leaves, rotting apples, and open fires. The marshes have turned scarlet and buff, and where there is an inlet, the water is so blue you feel you have never quite seen it that way before. The sun hangs lower in the sky and hits you squarely in the eye, but the instant you move into the shadows you are chill; and in the haze of evening when the moon rises, it seems so much larger and nearer than in summer. All this creates a magic, perhaps the last magic of its kind we feel before the earth becomes icebound.
I saw this magic work on a late November afternoon as I was driving my car full of Russian writers out to Concord for their first visit. I took them by country roads, and twice the Phasian bird, the cock pheasant with his glittering plumage, waited till we were abreast of him before exploding out of sight. As we passed the outskirts of Lincoln where the dun-colored fields, white houses, and hemlocks were softly illuminated in the haze, Konstantin Simonov in the front seat said something in Russian over his shoulder to his companions in the rear. "What did he say?" I asked the interpreter. "He said," she responded, " 'This would not be a bad place to live.' "
I saw the same magic working on four of us who were playing the Myopia links at high noon in early November. We teed off after a leisurely breakfast and had the course pretty much to ourselves by the time we reached the ninth hole. The ninth is a short water hole played with a number 6 or 7 iron for a distance of 135 yards. The pond which stretches from the tee to the base of the green is enclosed on three sides by swamp maple and oak; you play to the open end, to a narrow green some forty yards in length, entirely surrounded by sand traps, the worst of which are shoulder-deep. We had been playing a foursome up to this point. Now the sunlight flooding into the woods, the quiet beauty of the pond with the leaves drifting upon it held us, and we decided to play the little hole over and over. Every man for himself for fifty-cent syndicate, one tie all tie.
On the first drive Paulie and I both drove the green and got our threes. The others had been trapped, but that didn't matter, the hole had been halved, and back we trooped to the tee to play for the carry-over. We did not improve; perhaps the sun was too heady, perhaps there was too much kidding. No one came up with a two; indeed, the third round was halved in fours; and when we came for the fourth try, the stakes had risen to two dollars. Solemnly the first three of us each teed up his ball and drove — the first two into sand traps, the third into the pond. Dave, the last to play, had the virgin green in front of him, and the pot to win. He lined up his shot and addressed the ball. He wiggled and he waved the club tentatively, muttering, still with his head down, "I wish my watch wouldn't tick so loud!" Then he too drove into a sand trap, and again the hole was halved.
Sometimes Indian summer coincides with Armistice Day, and on one such occasion Bill and I teed off at Dedham in shirt sleeves. Our drives seemed to travel forever on the hard ground. At the beginning it was like summer, but we donned sweaters for the second nine; and early that afternoon after our club sandwiches, we drove home through snow. It can happen that fast in New England.
MR. GREATHEART AND MRS. GRUNDY
If there was a better loved man in Boston during my lifetime than Mark Antony DeWolfe Howe, I have yet to meet him. In figure he was square and solid, his square-cut features enlivened by fine eyes. He was an agonizing stammerer, yet at the Tavern Club, his second home, he could sing his fine song "The Presidential Range" or the nimblest Gilbert and Sullivan without a hitch. In temperament he was a believer who won people by his manliness, his humor, and an exquisite sympathy. It was characteristic of him that having recommended me for a place on the Atlantic and having watched me pass the first tests, he should then draw me into a circle of his friends in Cambridge, elders like William B. Munro and Ralph Barton Perry, who lunched together on Fridays to talk about Harvard and write editorials for the Alumni Bulletin. He knew the meagerness of my salary and that this egg money — $7.50 an editorial — would help.
Mark was not born a Bostonian, for his father was the Bishop of Central Pennsylvania, but he had spent his boyhood summers in Bristol, Rhode Island, and when on his graduation from Lehigh he came to Harvard, it was with all senses alert. He stayed on to fall in love, to edit, to take rank as a biographer, and to become, through his extraordinary friendships and through his books, the devoted custodian of New England letters. He is the protagonist in his daughter's family memoir, THE GENTLE AMERICANS, 1864-1960 (Harper & Row, $6.95), and not anywhere else, in her monologues or novels, has HELEN HOWE been more successful in her capture of New England character.
As an outsider, Mark was not held back by the partitions of age, and he was soon taken up by Horace Scudder, then the editor of the Atlantic, who wanted him as an assistant, and by Mrs. James T. Fields, whose salon was the most literary in town and who promptly had him to dinner with Henry James. Owen Wister, Van Wyck Brooks, and Robert Frost found delight in his company. Mrs. Fields was to lead him back to the great shades of Longfellow, Dickens, and Thackeray, whom she had entertained when her husband was alive. About her he was to write his most successful book, The Memories of a Hostess, and to him she walled her valuable papers. But it was Charles Townsend Copeland, teacher of English and self-dramatizer, who led, or rather accompanied, Mark toward the love of his life, Fanny Quincy. She was tauntingly attractive, and she kept him — them — dangling for years before she made up her mind, and then, half out of pity, when Mark was temporarily blinded.
Skilled as she is in the delineation of human relations, it is only in the passage recounting her father's courtship that Miss Howe shows any embarrassment, and here she betrays it by using coy tag phrases: "Boy did not even meet Girl" and so forth. In other emotional situations — and the book is brimful of them — such as Sarah Orne Jewett's attachment to Annie Fields, or her mother's abasement before Mrs. Russell Gray, or John Marquand's railing irritation with his first wife, Christina, she is beautifully in control. My favorite portraits, other than those of Mark and Fanny, are of Aunt Mabel, Uncle Wallis, and Mrs. Amory Codman, and the finest single scene in this copious book, both for its restraint and feeling, is that fateful winter when the two parents, each fighting for life, are lying unaware two floors apart in the Massachusetts General Hospital. Their love was that of opposites. Mark, the man of faith; Fanny, the skeptic and introvert: she wrote with the sharp little needle of irony and published her essays in the Atlantic either anonymously or under the nom de plume of Mrs. Grundy.
MAKING THE WORST OF IT
PAMELA HANSFORD JOHNSON, whose friendship with the young Dylan Thomas is described elsewhere in this issue, is today the wife of C. P. Snow and herself a novelist esteemed for her wit and satire. In CORK STREET, NEXT TO THE HATTER'S (Scribner's, $4.95), which the author characterizes as "A Novel in Bad Taste," Miss Johnson goes after her fellow Londoners for permitting themselves to be degraded by abominable plays and smutty fiction. "People,"she writes, "to whom cruelty was repellent were acquiescing in the ridiculous notion that the more one dwelled on beastliness, the nicer and more liberated one became." Out of such exasperation comes the plot of her entertaining, savage little book.
In Cork Street, highbrows are apt to gather in the very personal bookshop presided over by Cosmo Hines, and the most scholarly of them is Tom Hariot, a tall attractive don with literary tastes. Tom is a bachelor with a private income who can afford to take risks, and the risk he decides to take in a high moment is to write a play so revolting that no one will dare to put it on. He is so successful that when his script is finished, his best friend tells him that "there is not a single kind of nastiness in which you have been deficient. It is all there." Word of it soon penetrates to the inner circle of the little bookshop; they read the script with varying emotions, and are as startled as the playwright when he learns that A Potted Shrimp has been accepted for production. Tom finds that he has started something that he cannot stop, and thereby hangs the tale.
What gives this book its delectable, saucy quality are the people who become involved in Tom's scheme: Cosmo, the bookseller, and his wife, Dorothy, who writes execrable verse; Duncan Moss, a stylish and alcoholic photographer; Pringle Martin, his most famous model, who yearns for Tom; Mr. Cropper, the fat, vindictive literary agent; and Christopher, the put-upon director of the experimental theater.
THE SECRETARY SPEAKS
More than any other member of the Cabinet, the Secretary of State is expected to be articulate, and DEAN ACHESON had amply demonstrated his exceptional abilities as a speaker and writer long before he came to fill that exacting office in the stormy years of President Truman. Grace and integrity of purpose are the qualities that gleam in his utterance, and taken together with his sense of humor they commend his new volume of reminiscences, MORNING AND NOON (Houghton Mifflin, $6.00).
"This book is autobiographical," he writes, "but not an autobiography. My life is the thread on which are strung beads of experience, each of which — to be sure — contains some part of me." The first bead depicts his boyhood in Middletown, Connecticut, where as the son of a clergyman his mind was opened to books and dependent on the classics; his second bead gives the account of the formative, blistering experiences he had in the summer of 1911 when he worked as an axman on a new spur of railroad in the blackfly-infested forests of northern Ontario. Then skipping over the years at Groton and Yale, he resumes his story in Washington, where he served as a law clerk to Mr. Justice Brandeis. He is very good in his relations with older men: his portrait of Justice Holmes is a honey; his respect for George Rublee and Dwight Morrow makes good reading; and his ripening friendship with Felix Frankfurter is one of the brighter strands of his life. His reputation as a lawyer and his ability to speak forcefully on contentious subjects — his speech forecasting the Second World War which he delivered at the convention of the Ladies Garment Workers is a splendid example — led to his appointment as the Undersecretary of the Treasury, but he was openly critical of FDR on the legality of our financial settlement with Great Britain, and nothing becomes him more than the reasons for his resignation.
The book is warm with affection — and antipathies. People who differed with him are rarely forgiven. The friendships range from Thornton Wilder and Sinclair Lewis to those who served with distinction in Washington, not excluding Poindexter, the Negro barber whom he "insinuated" into the State Department, and who stayed on after Acheson had left. "One day, after I had gone, I said to him, 'Charlie, how's my friend Foster?' 'Not so good, not so good,' he replied. 'I think he's got hold of that damned initiative and can't let go of it.' " But Mr. Acheson's early memories are overlaid, and when he rebukes Walter Lippmann's World for a misguided editorial about the First World War, he forgets that it was written some eight years before Mr. Lippmann had anything to do with that newspaper. That is antipathy gone wrong.
EIGHTY YEARS OF MUSIC
IT'S ALL IN THE MUSIC (Farrar, Straus & Giroux, $6.00) is a devoted and defensive memoir which takes the form of letters from DORIS MONTEUX to an unidentified friend, letters about her husband, Pierre Monteux, recalling his incredibly long and even-tempered career as a conductor of operas, ballets, and symphony orchestras. The method seems at times needlessly roundabout, but it has the advantage of presenting Monteux's life as he evidently wished it to be seen, a purely musical story with emphasis on new works presented, orchestra discipline, and the excitement of working with innovators like Stravinsky and dragons like Saint-Saëns. Music is a jealous business, and Monteux had his fair share of troubles: he began refitting the Boston Symphony, for instance, after forty-five musicians had walked out in a single year. For the most part, the book does not revive old feuds, but is lavish with praise for players, for singers, and for composers whom he admired. The great ghosts of eighty years of musical history are here assembled, and one sometimes wishes they were seen through a quizzing glass rather than a rosy mist.