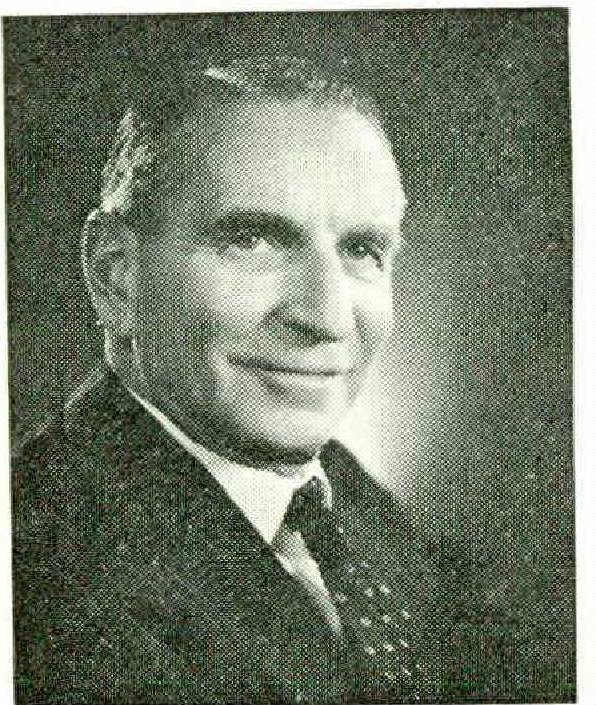 MARTIN BOVEY is a broad-shouldered, ruddyfaced angler who makes his home in Chelmsford, Massachusetts. He was one of the first photographers of wildlife, and it is to his everlasting credit that he cajoled Edward R. Hewitt into being filmed fishing his favorite pools on the Neversink. The little movie is a classic for what it shows us of both the river and the man. Hewitt was testy by nature, and the film makes it clear that he was not enjoying his experience, but the play of light and shadow and those beautiful casts which dropped his skating spider like a feather before the lurking, smashing trout were a vivid demonstration of an American authority working the home water which he loved best.
Bovey was a young man when the film was shot in 1939 and not an accomplished fly fisherman. After the last pictures had been taken and the light was fading, Hewitt and his friend George Le Branch, who had been a friendly witness to the operation, suggested that the photographer try his luck. They wouldn't let him use his own long six-and-a-half-ounce rod; instead they loaned him Hewitt's favorite, a little three-and-a-half-ounce affair, and with Le Branch coaching in the background, Martin went to work. He got a fair amount of line out, and then, just as he was about to lift the fly oil the water to make another cast, a two-pounder hit, and the rod shivered to pieces in Martin's big ham, the middle joint broken close to the ferrule. Hewitt could be brusque on occasion, and this was one of them, and on his departure Martin took with him the impression that Hewitt would not like to see him again for a long time.
Their paths did not cross until seven months later when Bovey was speaking at a fishermen's dinner in Troy, New York. As he entered the lobby of the hotel, there sat Hewitt, who at first glance sprang out of his chair and came running toward Martin as if he were about to embrace him. "Bovey," he said, "do you remember how you broke my rod? That middle section must have been rotten. Now I have repaired it, and it is the sweetest rod in my collection. Bless you!"
Martin today is the national president of Trout Unlimited, an organization with thirty-one chapters in sixteen states. Its purpose, which is similar to that of its older, wealthier brother, Ducks Unlimited, is to prevent the needless destruction of trout habitats, to wage the never-ending war against pollution, and to preserve the precious, dwindling population of wild trout. Wild trout and hatchery trout, argues Martin, should be handled under separate regulations, for example, the limit in a "put-and-take" stream which is stocked heavily every year might be ten a day, whereas a limit of three or even none at all might well be established on streams which produce wild trout. Trout Unlimited encourages research into the biology and ecology of trout population, the rehabilitation of watersheds, the development of species and strains of trout that will survive better and grow faster in a wild environment. It hopes above all to educate the fishing public to prefer quality trout fishing to the amount of meat brought home at day's end. It knows how essential the hatchery will be for the "put and take" fishing of the future, and it knows that to protect the wild streams, it must enlist the loyally of those who use spinning rods quite as much as those who ate flycasters. Even the bait fisherman can be educated if he is caught young enough.
SHORT STORIES FROM AFRICA
It should be no surprise that over the past decade the best of our short-story writers have come from Africa. This spring two of them have brought out new collections in book form. GWYN GRIFFIN, the author of A SCORPION ON A STONE (Holt, Rinehart and Winston, $4.95), has worked as a cotton planter in the Sudan; he served with the British African colonial troops during the war, and later as superintendent of Colonial Police. In these various capacities he has seen colonialism in its closing phases and felt the native contempt for the old civil servant and the young British private enforcing what he doesn't like to do. In Griffin's sensuous description of the hot, dry terrain, in the swift crystallization of character, and in his ability to build up suspense within a few paragraphs, he merits comparison with Kipling, Kipling in reverse English. Those who deplore the fading of the American short story should do well to study Gwyn Griffin for the intensity and economy with which lie projects his reader into a smoldering situation. Of the situations which he develops in these six stories, I was most taken with that of the young lieutenant driven desperate by fear of his own men, the native lovers in "Composition Piece" as they bait the English proprieties, the passion which sparks "The Picnic," and that outrageously amusing imposter Gabré Waldis.
NADINE GORDIMER, whose stories are second to none, is a subtle perceiver of the interior struggle, and in NOT FOR PUBLICATION (Viking, $4.95), the title piece of which appeared in the Atlantic, she is probing those struggles between the Afrikaner and the native which in many manifestations are now going forward in South Africa. Her conflicts are built out of the opposing psychology of the Africans, black and white, and few writers I can think of— Alan Baton is one — have such a profound understanding of the native tenacity, innocence, and deceit. Her stories devolve slowly, in some cases out of a mood, with the reader never quite sure of where he is going until by degrees he sees the light. My favorites among the sixteen were "Not for Publication," "The Worst Thing of All," "The African Magician," "One Whole Year, and Even More," and, for its plaintive optimism, "Some Monday for Sure."
THE RAJPUT AND THE LADIES
LESLEY BLANCH, in dedicating her new novel, THE NINE-TIGER MAN (Atheneum, $4.50), to Nancy Mitford, describes it as "a tale of love in a warm climate." The talc is set in the Indian Mutiny and involves Rao Jagnabad, a Rajput chieftain who remains technically loyal to the British and is therefore trusted by them to care for a large assortment of British women. Two of his charges are his old friends, an ethereal, impractical young lady and her happily nymphomaniac maid, each of whom has in her sentimental way considerable regard for Rao Jagnabad. Florence is a proper Victorian heroine given to vapors and headaches and blushing easily; Rosie, her maid and the strumpet, has something of Fielding and Joyce Carey in her makeup. The Rajput, who enjoys living in an erotic fool's paradise, is finally brought to bay by British character, and, somewhat predictably, it is Florence who precipitates the disaster and Rosie who survives it. This is a comedy, ironic, with a tinge of melancholy, which would have had more bite if the characters did.
When she is not too concerned with the doings of her central characters, Miss Blanch writes wittily and well. Her descriptions of a snobbish English house party afflicted with the bejeweled presence of Rao are genuinely amusing, and in her deft way she evokes the heat and glitter and stench of India. Taken as a romantic extravaganza, it is entertainment for a summer's eve. It is disappointing only because Miss Blanch's earlier books, The Wilder Shores of Love and The Sabres of Paradise, were based more solidly on fact and led us to expect something better.
THE GILDED BOY
In A MATTER OF BLUE CHIPS (Doubleday, 13.95), WILLIAM WETMORE has written a short, satirical novel about a young New Yorker who has too much of everything except integrity. W. Lockwood Thompson — "the Lock Thompson," as the debs used to call him — has had every advantage that wealth and his social grace could bring him. He lasted long enough at Harvard to acquire his touch of superiority, and went on from there to an effortless job in Uncle Doug's brokerage house. He belongs to all the right clubs, has a green Jaguar and impeccable taste in wine and clothes. With his dark good looks, and with Kitty, his glamorous blond wife, he sees himself mirrored in others' eyes as one of the envied.
His moment of truth hits him at the backgammon table in the Shore Club in suburban Connecticut, where, with the connivance of some high-tone friends from Boston, he has entrapped the aggressive Irishman from his uncle's office for what looks like easy pickings. But when in desperation Connor accepts the last double and makes his winning roll, the boys wind up owing him more than a thousand apiece, and to the Irishman's wrath, they welsh on paying their debts. The self-disgust induced by this episode sets up in Lock a slow burn of misgiving which no amount of alcohol can put out.
The exceptionally good scenes are those of Lock at the backgammon table, Lock in his rumpus room when, in a lachrymose attempt to win Kitty's pity, he blazes away with his rifle only to flood the cellar with fuel oil, and Lock as lie tries to play the part of a crusader in the subway ride to his office. The story is left purposely vague, and one has the suspicion that Lock's stay on his downward course as an alcoholic neurotic is momentary, and that Connor is going to collect his debt with interest in his attention to Kitty. The drinking in the book is to me incredible, Kitty is thin as paper, and there is a fuzziness about the operations in the brokerage house; but in the portrayal of Lock and his losing encounters there is a hardedged reality I enjoy.