Have the Undertakers Reformed?
The proffered honor of having a coffin named after her was but one of the many aftereffects of Jessica Milford's brilliant vivisection of the burial business in THE WIHKICAN WAY OF DEATH. In this postmortem she tells of many other changes and reactions provoked by her 1963 exposé.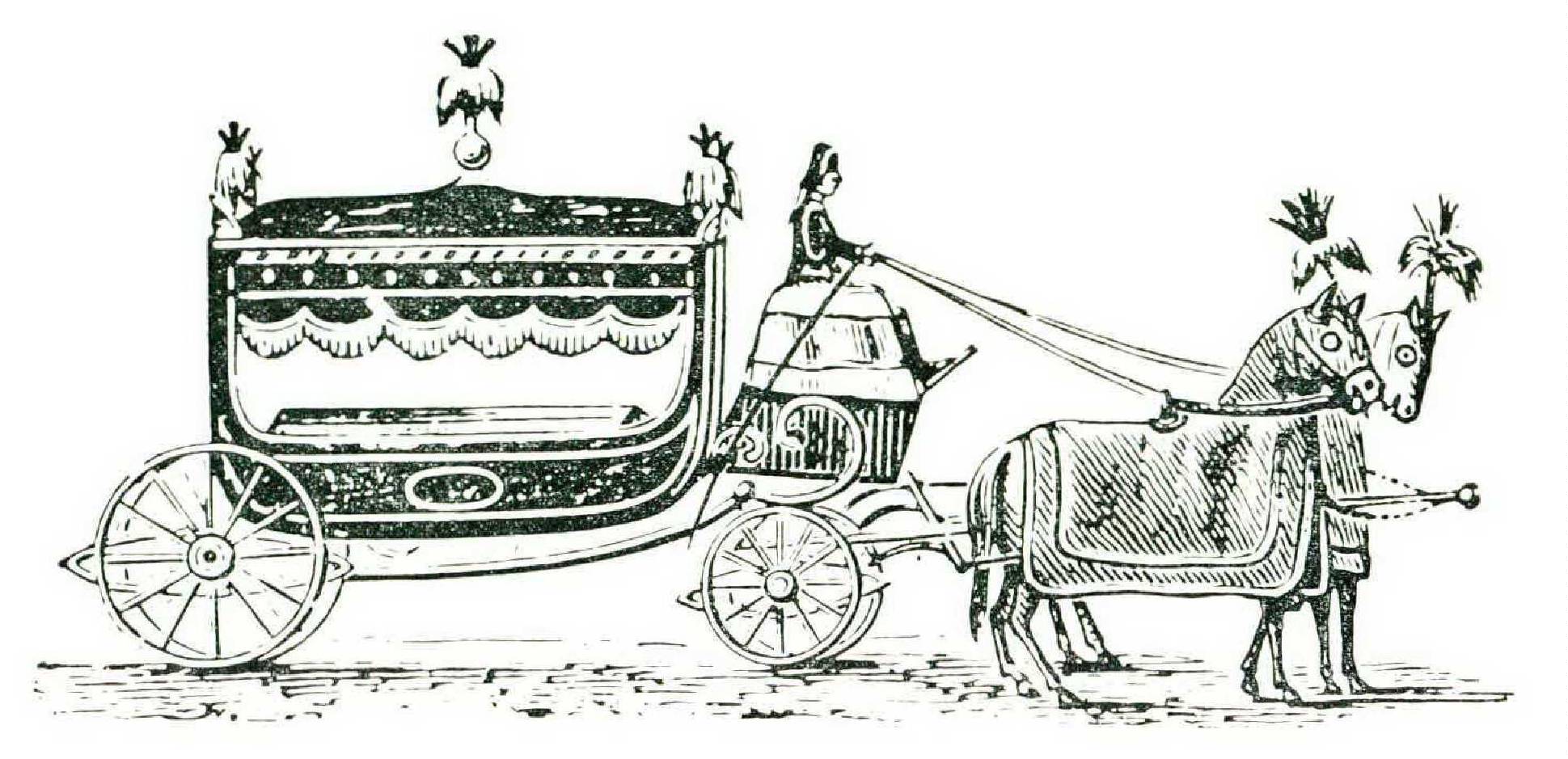 by Jessica Mitford
IN England, the name Mitford is no doubt associated in most people's minds with my sister Nancy's novels and biographies. In America, like it or not (and I am not sure all the Mitfords will like it), our name has suddenly become synonymous with cheap funerals. For example, an attorney of my acquaintance accompanied his clients to make funeral arrangements for a deceased relative. The clients said they would prefer the most inexpensive arrangements available, to which the undertaker replied, "If you mean one of those Mitford-style funerals, we don't handle them." A manufacturer has approached me with plans and specifications for a mass-produced inexpensive coffin, which he proposes to market as the Jessica Mitford Casket. A local radio wag announced, "Here's how to cut the cost of dying: just pay the undertaker fifty dollars; he wraps you in brown paper, puts on thirty dollars' worth of postage stamps, and mails you to Jessica Mitford." The undertakers' trade journals, in characteristically colorful language, inveigh month after month against "the Mitford bomb,""the Mitford war dance,""the Mitford storm clouds," "Mitford missile," "Mitford blast,"and "Mitford fury."
Perhaps I should say at the outset that while they have generously accorded me all the credit for stirring up the funeral controversy, actually the nationwide discussion of our funeral practices has reached far beyond the readership of any one book. It has been carried on in newspaper surveys, editorials, letters to the editor, in churches and synagogues, on radio and television, in state legislatures, in trade unions and in labor publications, and, oddly enough, at social gatherings as a new form of dinner party small talk.
To what extent is the talk resulting in action? Is the discussion having any effect on the cost and style of funerals? Are there any signs of funeral reforms taking place, and have the death industries changed their ways at all?
The undertakers, uncertain how best to handle the sudden assault on their multimillion-dollar empire, are reacting in a variety of ways. Some good advice published in Casket and Sunnyside, an undertakers' trade journal, seems to have gone largely unheeded: " 'Stay Silent!' That was the watchword passed down by the newly formed public relations agency representing the entire funeral industry in the Northeastern Ohio area when the twomonth siege of Mitford storms started to howl over the area in mid-September. . . . By writing letters to the editor, or by accepting equal time on radio or TV or in the newspapers to explain or combat . . . we only place ourselves in a defensive position and add fuel for further controversy."
However, the invitations to appear on television and the sudden wooing of undertakers by newspaper reporters and radio interviewers proved too hard to resist. The voice of the mortician is heard in our land.
Now that he has been afforded a public forum, what is he saying? He is pleading not guilty. He protests that the simple funeral priced in the neighborhood of $150 is available; it can be had; one need only ask for it.
The same theme now dominates his advertising. The scope and tone of funeral advertising have changed remarkably — enough to attract the attention of Advertising Age, which said, "The funeral cost question is turning into an ad hassle."The small, discreet notices on the obituary page, stressing "the finest for those who care enough," "dignity," "sincerity," and so on, have been replaced by full-page canned ads prepared by the national trade associations. These have blossomed in hundreds of newspapers throughout the country (generally sponsored and paid for by a local group of funeral establishments). They defend the undertakers and proclaim the availability of low-cost funerals, "under $200."
The Clark Burial Vault Company, in what Casket and Sunnyside calls "a full-scale counterattack," took full-page advertisements in half a dozen masscirculation magazines. The ads are headlined "The Man You Lean On in Your Lonely Hour," and " There Is an Hour When You Reach for Calm and Knowing Hands"; the text is all about what good fellows funeral directors are.
The giants of the industry, who operate independently of the trade associations, have responded with their own advertising of the "Not me!" variety: "Are funeral costs too high? Not at Forest Lawn!" "High cost of dying? Not at Sunset View!" Pierce Brothers of Los Angeles pictures a dear old lady saying: "Our clergyman recommended Pierce Brothers for the funeral service, because he knew we had so little to spend." And Olinger Mortuaries of Denver: "Anyone wanting a simple disposal may retain us for $150."
All this is entirely new. Surveys conducted before the "ad hassle" showed that in most metropolitan areas minimum prices for an adult's funeral (except for indigent cases) were pegged by informal industry agreement at upwards of $450 for the undertaker's charges alone, not including burial plot or "extras." Now that the undertakers have publicly announced they will provide the low-cost funeral for anybody who wants it, they are increasingly being called upon to do so. There are indications that this is already having some effect:
Investor's Reader reports, "One industry not sharing the trend to higher-priced merchandise is caskets. Last week president John Timothy McGillicuddy of National Gasket Company bitterly blamed Jessica Mitford's best seller The American Way of Death for lower sales and earnings in the 1964 fiscal year. . . . He noted National Gasket's dollar sales fell 4%. . . . But he is convinced the down-trading trend 'won't last.' " Considering that manufacturers' goods on the whole enjoyed a dollar-volume increase of about 5 percent in 1963 1964, the proportionate decline in casket sales would be closer to 9 percent at the wholesale level. In terms of retail sales of funerals, the decline is apparently greater yet.
Casket and Sunnyside says it is rumored that "funeral directors in some areas report the average price of funerals selected at their establishments is down 30 percent."
Mortuary Management, another trade journal, quotes "one group of morticians" as saying, "Since 'the book' has been out, our average sale has dropped at least $100 per case. Our local casket manufacturer ran a test and reports a similar experience in our area."
Four casket manufacturers out of five who were visited at random in New York State report "a run on cheaper boxes; our customers are emphasizing cheaper lines." A Long Island manufacturer of decorative handles and fixtures for caskets says that "negative publicity has increased demand for less expensive lines of hardware."
A comparison was made of the funeral bills of members of the International Ladies' Garment Workers' Union for the last quarter of 1962 and the last quarter of 1963, to determine whether the publicity in 1963 had had any effect on prices. Harry Haskell, director of the Death Benefit Department of the union, was astonished to find that the average funeral charge had dropped by $134 from $974 in 1962 to $840 in 1963 —and this in a period of generally rising prices.
The number of mortuaries advertised for sale in the trade journals has about doubled in recent months.
The Exchange, a florists' publication, advises its readers: "If 65% to 90% of our business is funeral flowers and we personally feel it is toward the higher percentage any reduction would be serious. . . . Now is the time to explore new markets which will augment the funeral factor -before markets are needed which will replace it. . . . We're not saying that the effect of The American Way of Death will be to lop off half of your funeral work next week, month or year, but if there is any cutback in funeral expenses, we will feel it!"
The selling of "pre-need memorial estates" — cemetery jargon meaning graves for future occupancy — has also slowed down since people have learned of the fantastically high profits extracted by the commercial cemeteries and have seen for themselves on television some of the high-pressure sales techniques used to "soften up the prospect."
A cemetery "consultant," whose firm services some six hundred cemeteries, told me, "Pre-need has fallen off plenty. The cemeteries are getting panicky." Salesmen are flocking out of this formerly lucrative field because the opportunities for making quick money are no longer there. The consultant feels that "the main problem is getting into homes." He believes that this can be traced partly to the fact that pre-need selling has been "too aggressive; there's been too much harassment of people." He added, "The cemetery business is sick all over the country. It's a touchy business to begin with, but all this adverse comment was the kiss of death!"
Commercial schemes, developed in response to the outcry against the high cost of dying, are popping up in many parts of the country. (Needless to say, the buyer should investigate carefully before entering into these deals.) A West Coast cemetery promoter is currently touting a package deal which would include undertaking services and burial plot for $250. An East Coast firm advertises "direct cremation" for $211, including plain pine coffin, transportation of the body, and metal container for the ashes.
As might Ire expected, the funeral and memorial societies, consumer groups devoted to the principle of simple, low-cost funerals, have shown a tremendous spurt of growth. Ernest Morgan, one of the founders of this movement, estimates that membership has almost tripled as a result of recent publicity and now comprises some fifty thousand families. Most of these societies have contracts with local undertakers to provide the "simple funeral" for members for around SI 50. They find themselves increasingly called upon to counsel nonmembers who have suffered a death in the family, and to advise community agencies.
THE funeral societies, pioneers for funeral reform, were originally organized by the Unitarians and other nonconformist Protestant sects. Other denominations are now beginning to join existing funeral societies, organize societies of their own, or adopt their own rules about the conduct of funerals. The desire for funeral reform is evidenced in all faiths, far beyond the ranks of the funeral society movement.
I have spoken with clergymen of many different denominations who conduct a large number of funerals in their parishes. Almost all of them have observed a new trend toward moderation, spurred by public awareness of the danger of being fleeced. They have also noted a new restraint on the part of undertakers when dealing with bereaved families. Many of the clergy have always advocated funerary simplicity, but until now with little success. Some provide forms, to be kept in church files, on which parishioners may indicate the type of funeral they wish, as a safeguard against exploitation of survivors when death occurs. These forms, little used in the past, are suddenly much in demand.
The Reverend Arthur Miller of Denver's Mount View Presbyterian Church officiates at more than one hundred funerals a year. He reports, "There's been a tremendous amount of discussion of funeral costs, and a noticeable drop in the number of expensive funerals. People are alerted to methods to force up the price of funerals, and they're more ready to resist. The undertakers are much more defensive, and the better ones are making an effort to take a more moderate attitude." The Reverend Donald PI. Gratiot of Christ Episcopal Church, Rochester, New York, says, "The discussion has had a great effect on the laity. Unquestionably, people are tending to simpler funerals. The funeral directors are on the defensive; they're less aggressive. They allow the bereaved considerably more freedom; their attitude is less authoritative than before." The Reverend Warren McClain of Westminster Presbyterian Church in Pasadena, California, says, "it's a big subject for conversation. People talk openly about funerals now without being embarrassed. Many undertakers have become very sensitive and aware of possible criticism." And the Reverend C. E. Crowther, senior Episcopalian chaplain at U.C.L.A., says, "There's a tendency to less extravagant funerals. A Los Angeles undertaker told me, 'There's consumer resistance; it's costing me money.' The morticians are tremendously sensitive; they all say, 'Have you read that dreadful book?' "
In Berkeley, California, the Reverend Laurance Cross of the Northbrae Community Church reported that a leading undertaker had told him people are no longer asking for high-priced funerals: "They are asking for low-priced; they want to see the cheapest. There's a consciousness of price that didn't exist before. The undertakers are very much aware of what's going on." And the Reverend Cornelius Bakker of the South Congregational Church of Waterbury, Connecticut: "I think people are conscious of the fact they've been abused. People are interested in what's been said; nowadays most are satisfied with the simple, closed coffin. There have already been savings to people. Even the tradition-bound are doing some rethinking. If what I see and hear locally is true elsewhere, I am sure that the stranglehold of the undertakers upon our society has been broken."
Jewish leaders have long deplored the fact that their congregations arc pressured into accepting a style of funeral which directly violates Jewish religion and tradition. They have seized on the current discussions to press home their point, and an intensive re-evaluation of funerary practices is now under way in synagogues and rabbinical councils. The United Synagogue of America is in the process of codifying burial practices to eliminate those features of the modern funeral that are repugnant to Jewish teachings: elaborate coffins (metal coffins are specifically prohibited), embalming, public viewing of the body, display of flowers.
The Union of Orthodox Jewish Congregations, in conjunction with the Rabbinical Council of America, has negotiated an agreement with the Jewish Funeral Directors of America, Incorporated, "to bar excesses in funerals." The Jewish Funeral Directors have responded by adopting a revised code of ethics which includes these clauses: "careful observance of all instructions and the customs of every family," "charges for our service shall be plainly stated," "advertising shall be clear, accurate and free of any misleading representations," "clients shall be provided with complete freedom of choice of services within their means and preference."
The undertakers' trade associations, anxious to head off the growing movement in the churches for funeral reform, have enlisted the aid of Dr. Edgar N. Jackson, a Methodist minister who tours the country speaking under their auspices. His recent book, For the Living, has been distributed free to 72,000 clergymen by the National Funeral Directors Association. As Casket and Sunnyside says, "Sponsoring of this book is a key point of N.F.D.A.'s current program of public relations."
Dr. Jackson speaks of an "explosion" following publication of The American Way of Death. His book is an appeal for die funerary status quo; he thinks that changes in our funeral customs could cause "irreparable damage." In answer to the question "Should a person go into debt for a funeral?" he suggests that "wisely handled debt is encouraged rather than discouraged by American business methods" and explains that incurring a funeral debt "may help persons effectively meet the crises of their lives. If debt is an aid in doing that, the debt may be good." He even summons divine authority for expensive funerals: "We read in the New Testament of the woman who used rare and expensive ointment to prepare the body of Jesus for his burial."
AN IMPORTANT by-product of the funeral furor is the sharp rise in bequeathals of cadavers to medical schools for research purposes. A headline in the Columbia Record of Columbia, South Carolina, reads: "Body Donors Have Flooded Market." The writer says that South Carolinians wanting to donate their bodies to scientific research have deluged the Medical College of South Carolina: "The high cost of funerals, satirized in Jessica Mitford's book, has caused people everywhere to think about donating their bodies to medical schools to escape burial expenses."
According to Walter D. North, curator of the Demonstrators Association of Illinois, an agency that solicits such bequeathals, the desire to avoid funeral expense is "way down at the bottom of the list of reasons why people are responding. Far more often bequests are made out of gratitude to a doctor for some fine service." Mr. North reports an enormous increase in bequests from Chicagoans in all economic brackets — "from Lakeshore Drive to the slum areas"—since people have become aware of the need. In the past six months he has received 1068 bequests compared with 457 for the same period a year ago.
An investigation of the funeral industry, with a view to protective legislation, was initiated last year by the Anti-trust Subcommittee of the U.S. Senate. Casket and Sunnyside warned: "In the face of this threat funeral service must be exceedingly scrupulous, bending 'over backward' to avoid even the slightest appearance of taking advantage of the public."
This is a hard thing to avoid, it seems. Some of the testimony must have given the senators a jolt. For example, their inquiry into the reasons for the National Funeral Directors Association's policy against permitting members to advertise "prearranged" funerals brought this exchange:
Senator Kenneth B. Keating: Mr. Raether [executive secretary of NFDA] is quoted as having said to an NFDA convention:
"Are you," meaning the funeral directors, "ready, willing, and able to become part of a program that is going to lower the quality of the average funeral service selected to the point where you will find it difficult, if not impossible, to stay in business rendering the service you now give?" And he added, "If funeral directors insist in soliciting pre-need funerals, they are in fact pre-arranging the funeral of their profession." Was that an accurate portrayal of what you said at this convention? Howard C. Raether: Yes, it is.
Senator Keating: And so you apparently feel it does lower the quality of the average funeral service.
Mr. Raether: Across the board it does, because it involves solicitation, and in many areas it involves price, and it involves the idea of arranging a funeral regardless of the desires of the survivors, those upon whose shoulders should rest the arrangements for the person who has died.
Senator Keating: In other words, if a person who is deceased wanted to have a modest funeral, but those who survive want to have a lavish funeral, you think that the survivors should have their way rather than the deceased .
Mr. Raether: Yes.
Senator Keating: That is a very frank statement, and I commend you for your frankness. I think that there would be many who would differ with that. . . .
Testimony was also taken from leaders of National Selected Morticians, a trade association which represents primarily the bigger operators and which has traditionally been at loggerheads with NFDA over the matter of advertising and prearrangement. The fight that ensued between the two organizations was deplored editorially in Mortuary Management: "It is redundant to say that all funeral directors greatly regret the angry, quarrelsome and bitter dispute in which two important national associations of funeral directors now find themselves. Oh, the exultation that must lie going on in the Jessica Mitford household." (Not so, alas -this battle of the titans went uncelebrated in our home.)
Senator Philip A. Hart, chairman of the subcommittee, indicated that further hearings will be held involving the casket companies and other elements of the industry before Final recommendations are made. He added, "Meanwhile, members of the funeral industry should take a hard look at their own methods of pricing and advertising in light of the testimony developed in this hearing."
Inquiries on a state level are also under way in New York, Colorado, and California. These investigations have not been without their difficult moments. In New York two investigators from the attorney general's office had just left an undertaking establishment when they were run off the road in heavy rain by a "mysterious black Cadillac." According to Barnett Levy, assistant attorney general in charge of the investigation, they had a very narrow escape: detectives assigned to this work now take special precautions to conceal their movements and arc provided with police protection. Mr. Levy says that a large number of complaints of overcharging and bill-padding have come to his attention, and that in many instances he has obtained a substantial reduction in the bill.
The newspapers in Denver have accorded enormous coverage to the battle now in progress between the state senate and the funeral interests. A resolution calling for an investigation of all phases of the funeral industry passed the state senate with only three dissenting votes - "indicative of the undercurrent of resentment," said Democratic State Senator Roy Romer. "There's a lot of steam behind this study; we're not going to let it lie."
Last autumn, a bipartisan committee of the senate blocked appointment of the owner of Olinger, Denver's leading mortuary, to the Mortuary Board because of his series of "anti-Milford" ads in the Denver Post, the contents of which were condemned by Republican State Senator William Ghenoweth as "irresponsible." In an apparent effort to shore up his sagging public image, the embattled undertaker has now erected a 365-foot lighted cross on beautiful Mount Lindo. This curious move aroused much anguish among Denver citizens, one of whom sourly wrote to the Denver Post suggesting that Mount Lindo be renamed "Mitford Mountain." TW3, NBC's satirical television program, promptly awarded Olinger its Golden Lily Award of the Week: "It's bound to cut down on sin. Who can sin with all that light shining in the window?"
On both sides of the controversy, there are those who think that as soon as the furor subsides there will be a return to funerals-as-usual. Others in both camps think the discussion may have a profound effect on American funeral customs. I have no predictions. Yet a remark made by the pastor of a wealthy suburban church might seem to offer some hope for the Ultimate Consumer. He said:
"I think funeral fashions are changing. The cognoscenti are beginning to think it's gauche to put on a big show because there's been so much ridicule lately of fancy, expensive funerals."