The Schools in Newton: Experiment in Flexibility
The superintendent of the Newton public schools, CHARLES E. BROWN, now approaching his fortieth birthday, was educated at Springfield College and took his master's degree and doctorate in education at Harvard. From 1954 to 1957 he taught mathematics, science, and social sciences at the Day Junior High School in Newton; he then moved up to be an administrative assistant, and since 1960 has been superintendent of all the city schools.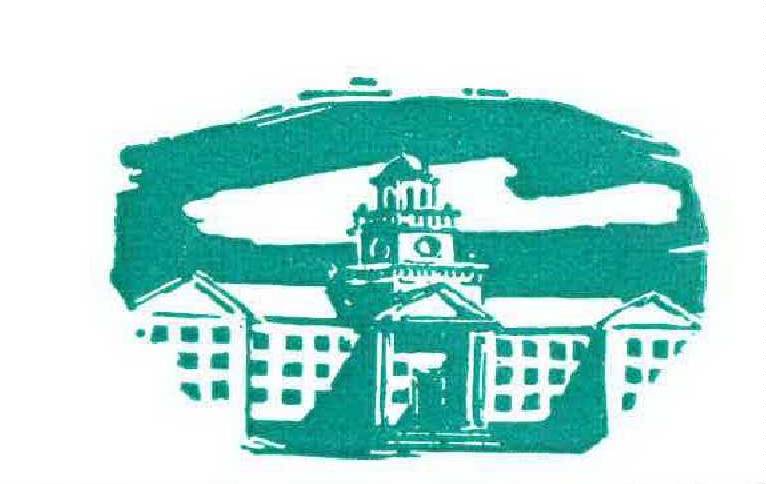 OUR BEST HIGH SCHOOLS
by CHARLES E. BROWN
THE city of Newton, Massachusetts, is an amalgamation of fourteen residential villages, held together by a first-rate government, a considerable amount of civic pride, and an active public school system. A city of over 93,000 people, with a growth that has been steady rather than spectacular, it is a mature city in every sense of the word. Above average in wealth, it nevertheless has a diversified population when measured in ethnic, religious, social, or economic terms. There is, however, uniformity in one respect — the support for and interest in its public schools.
Though it is only the ninth largest city in Massachusetts, Newton has the fourth largest public school enrollment, consisting of over 18,000 pupils housed in 25 elementary schools, 5 junior high schools, 2 high schools, a technical high school, and a fully accredited public junior college. While a good many of the pupils aspire to further education beyond high school (about 75 percent actually go on), their needs, interests, and abilities are many and varied, and our schools are organized on the philosophy of a comprehensive program of education which attempts to meet these variations.
The manner in which a school is organized has a great deal to do with how youngsters learn. Not all children, for example, learn at the same rate; indeed, even in a single child there are differences in the rate of learning at different times. We are seeking an organizational pattern which permits pupils to move continuously at their optimum rates rather than in fixed yearly increments, which may be too large for some, too small for others.
In one elementary school, for example, we have discontinued the use of age-grade groupings and think of the youngsters as members of a primary or intermediate unit. A child may be with one set of classmates for reading, a different set for mathematics, and so on. Some classmates may be a year or more older than he, others may be that much younger. These groups are subject to change as the pupils' needs change, and pupils may move from group to group whenever it becomes necessary.
A similar pattern is being used in one of our junior high schools, where the problems of grouping and scheduling are even more complex. Grade designations have been eliminated, and pupils are grouped according to the work they are capable of doing rather than by age. This is a relatively large school, and in order to provide closer communication among teacher and pupils, the school has been divided into houses, each with about 125 pupils. The five or so faculty members assigned to each house are able to work closely with one another and with the students, and can gear the program to the individual to a more significant degree than was possible in the conventional class-and-gradeoriented pattern. In addition, the house plan has given the individual student considerably more responsibility for his own learning through a system of "contracts" between the teacher and the student that allows the student a voice in shaping his intellectual life. The result of all of this is a school where a student's life is controlled not by the periodic ringing of bells (indeed, there are no bells) but, rather, by his degree of commitment and ability.
In the high school we are also turning to a schoolwithin-a-school solution. Still on an experimental basis, this plan brings together about one hundred students and five teachers to form an "intellectual community" representative of the total student body but committed to a different kind of intellectual relationship from that which has been possible in the past. Students go to lectures involving the entire group, attend regular classes and small seminar groups, and carry on independent study.
The five faculty members, each representing a different discipline and each serving as a teachertutor-adviser to a group of twenty students, work together to develop relationships and understandings between and among their disciplines. Thus, a piece of literature becomes more alive and meaningful when the opportunity is available to set it in historical perspective; a painting takes on new meaning when properly related to the language and setting of its time; a language becomes something more than conjugations and vocabulary lists when it can be shown in its full literary, cultural, and historical perspective. Any good teacher, of course, attempts to do all of this under any form of school organization; we are seeking to make it easier for him to do so.
In addition, we believe that in the creation of the small community of teachers, scholars, students, we can counteract the mistaken notions that the major purpose in attending high school is the attainment of acceptable grades rather than learning, that the various Subject-matter fields exist apart from each other with little or no common intellectual ground, that the primary relationship of teacher to student is that of judge rather than guide, and that the best and perhaps safest place for the student to be, intellectually, is in the crowd, rather than seeking his own new horizons.
As suggested by the preceding paragraph, each individual school has a great deal of autonomy in making decisions, and yet there is great strength and direction flowing from the city-wide divisions of Instruction, Pupil Personnel, Business Services, and Personnel. This seemingly contradictory situation can exist without strain because of a feeling of trust and respect among the people concerned and a lack of concern about the protocol of "proper channels." I must confess that this is not the easiest way to run a school system, but it is, in my opinion, the most productive. Freedom — with responsibility — is valued by almost anyone who is worth having on a staff.
There is a tradition of outstanding school committees in this city, committees of unusual insight and depth of commitment to public education. Among many important contributions made by these committees, one of the most important has been their practice of outlining broad policy and then allowing their superintendent and his staff to run the schools within this policy. While it might be said that such a relationship between a board and its executive officer is obvious and should be expected, it is sufficiently rare in American education to merit attention.
FLEXIBILITY IN MATH
We have never had a rigidly prescribed curriculum in our schools. Through the development of curriculum guides, we have established a sense of direction on a city-wide basis, but these guides have always left considerable room for adaptation and change by the individual teacher or school workingin a particular situation with a particular group of children. For example, we introduced the so-called modern mathematics courses in the upper grades when they were developed about 1957, even though the new courses for the lower grades were not yet ready for classroom use.
The basic philosophy underlying Newton's program of studies is a recognition that students are not all alike. Therefore, in order to have a mathematics course appropriate for each student in our senior high schools, the sequence of courses varies in content and in degree of difficulty. Under the label of Curriculum I, we offer the University of Illinois Committee on School Mathematics program in both an honors and a regular section. Entrance into the honors section of U-I Math is restricted to students who are recommended by their junior high school teachers, are high in intelligence, are highly motivated in mathematics, and have the ability and inclination to study independently. Over a three-year period, these students use the UICSM materials in such areas as geometry, mathematical induction, sequences, exponents and logarithms, circular functions, polynomial functions and complex numbers, as well as additional topics in preparation for calculus. In the regular U-I Math division, the pace is a little slower, and the level of achievement and independent study is somewhat less exacting.
In Curriculum I is another sequence of courses, likewise with an honors and a regular track, in which School Mathematics Study Group materials are used. As in U-I Math, enrollment in the honors section is limited to pupils recommended by their junior high school teachers. The course content for both the honors section and the regular section includes the SMSG plane and solid geometry, introduction to coordinate geometry, topics from intermediate and college algebra, trigonometry; and for the honors groups, the study of calculus and analytical geometry.
In both of these top college preparatory courses, a modern approach is made to the teaching of mathematics, and work in the honors section leads either to study of Advanced Placement calculus or to a fifth year of study that includes probability and statistics, matrix algebra, and other pre-calculus topics.
Still another course in mathematics, called Curriculum II, provides a good, solid preparation for college mathematics, though not all topics are dealt with in the same depth as in Curriculum I. Curriculum II is intended for students who need more time in which to learn the concepts. We feel that all students capable of taking a college preparatory course should do so, whether or not they plan to go to college. Also, we encourage all students to enter the strongest course or track in which they can succeed with a grade of C or higher.
If a student has not developed his mathematical background to the point where he can take the college preparatory course, he enrolls in basic mathematics. That two-year program includes arithmetic, algebra, geometry, and consumer applications. Thus, in senior high schools the mathematics curriculum is sufficiently varied to provide appropriate instruction for every student, according to his needs and ability.
In addition to the basic courses just described, special programs and projects are also available to students. Two examples give some indication of the range of these activities.
Advanced Placement mathematics has been taught in Newton since 1953. Prepared for students with unusual power in the subject, the course takes them, in grades ten, eleven, and twelve, through at least the first year of college mathematics, including the study of calculus. If students can qualify on a special examination given in May of each year, they need not take first-year math in college.
Beginning in 1962. a special course in computers has been offered in our senior high schools. Because of the increasing use of computers in all fields, the instruction is both practical and theoretical in nature, and students have an opportunity to work with machines in our own data-processing center.
Essentially the same pattern is followed in our junior high schools, where every student is required to study mathematics and is allowed to change his course of study according to his degree of success.
PRACTICAL ECONOMICS
We have been unhappy for some time with the traditional high school social studies sequence of World History, American History, and Problems of Democracy. Even in the hands of good teachers, these courses seemed to us to be lacking in the intellectual stuff that produces thoughtful men. Further, we felt that they did little to get the student to care about society and the role he plays in it. Feeling, as well as reasoning, should be involved in the study of mankind.
Consequently, we set out, under the direction of Wayne Altree, head of the social studies department, to develop a three-year sequence centered around Western man and his development. In these courses we wanted to do many things, two of which are central. First, we hoped to give the student a sense of identity - a sense of who he is, where he comes from, and where he is heading. To understand history, it seems to us, the student must first understand contemporary man and his culture.
Second, we sought to lead the student closer to an understanding of reality. There has been something superficial about the teaching of history in the past, with its emphasis on a descriptive narrative of events presented chronologically. To use the words of Dr. Reginald Arragon, retired professor of history at Reed College, who spent the better part of last year in Newton as a scholar-in-residence,
Learning about history is learning to interpret human behavior, individual and collective, in past and present, through the examination of particular events and situations according to the available evidence and a frame of reference or pattern of meaning that broadens and deepens the student's experience. Teaching history is not essentially the teaching of "bare facts" and of chronological sequences, not even, indeed, of specific interpretations, though the latter will be necessary as models, but rather the fostering of the capacity to interpret and to understand with sensitive and critical judgment.
We needed the sustained assistance of scholars, not only to serve as a source of ideas but to react to ideas presented by our faculty. We have found this assistance in several places, the most important being in the person of Dr. Richard Douglas, chairman of the department of humanities at M.I.T. Professor Douglas has provided our teachers with first-rate ideas, plus a kind of "spiritual and intellectual lift" that has carried them over many rough spots. We have also called on Professor Arragon, several professors at Amherst College, and Professor Marvin Meyers of Brandeis, as well as innumerable others across the country on a "free-advice" basis.
Another example of our use of outside resources is the Harvard-Newton Project in Business History and Economic Concepts. The goal of this project was to broaden and enrich the social studies curriculum through material which would illustrate the role of economics in our country, especially the concept of the individual in our private enterprise system. Working with Professors Henrietta Larsen, Ralph Hidy, and Arthur Johnson of the Harvard Graduate School of Business Administration and Professor Donald Oliver of the Harvard Graduate School of Education, one of our junior high school teachers, Paul Cawein, has directed the development of twelve case studies demonstrating the function and process of decision-making in American economic life. Through studying these cases, a student develops both historical and economic understanding. These cases have been used both in Newton and in selected school systems throughout the country, an undertaking made possible by substantial financial support from various business and industrial concerns. The results have been so successful that the cases will be published next year by one of the nation's leading publishing firms.
THE NONCOLLEGE GROUP
One of the continuing concerns of the public schools is the education and status of the student not planning to go to college. As the percentage of pupils in the noncollege group becomes smaller, the problem of their training and employment becomes greater. The Newton schools are attempting to provide for them in several ways. First, in addition to the technical-vocational courses already offered in our secondary schools, we are instituting a variety of other terminal programs. Some of these involve our junior college, such as the already existing courses in nursing, electronics, and data processing, and planned courses in medical technology, dental technology, and landscape architecture. Others, such as medical-laboratory-assistant and retailing, will terminate at the twelfth grade to prepare the student who wants to get a job. In addition, a variety of other opportunities, such as a business course or a work-study program, exist for students in this category.
However, vocational preparation is only part of the problem; these students must be generally educated as well. An example of our efforts in this direction is found in the most fundamental of subjects, English. There are five aspects to this program: a survey of recent studies that describe the learning patterns and attitudes of terminal students and their school and family backgrounds; a program of assemblies to complement the course of study and to foster student participation in school activities; a tenth-grade course in language as a tool which leads the student to look at language in the light of current linguistic studies; an eleventh-grade course which gives large-group instruction on reading techniques, word study, weekly classroom reading exercises, and regular clinic sessions; and a twelfth-grade program in the humanities designed to develop awareness of the arts and link the study of history and geography to the study of literature. Through this course we hope to make the terminal student aware of the cultural facilities available to him after his formal education is completed.
Such a sequence of learning involves many things — the training of teachers, the development of learning materials, the accumulation of even more knowledge than we already possess about these students, the plain, hard work of developing fundamental understandings and skills, and the delicate task of leading a sometimes reluctant student to an appreciation of the power of an idea, or the beauty of words, or the complexity of thought. We think, however, that working with this group of students is one of our most fundamental responsibilities, and the results to date are encouraging.
There is much more that I could say about our curriculum and our efforts to improve it. I could talk about our foreign-language program, which includes the possibility of a student taking six years of four languages (French, German, Spanish, Latin) and three years of a fifth (Russian). I could describe our work in science, in programmed instruction, in industrial economics, in social studies at the elementary and junior high school levels, in music, and in art. I could discuss our efforts to identify the creative student and to provide opportunities for all of our students to diverge in their thinking. But space does not allow. We have tried to provide a rich and varied curriculum which contains something of worth to all students, but we work continuously toward improvement.
PEOPLE WHO CARE
Not very much that is worthwhile happens to a child except through a teacher who cares. Of all the things in which Newton school personnel are involved, nothing has a higher priority than our continual search for exceptional teachers. We work hard at this task on a nationwide basis -last year the new teachers appointed in Newton came from 32 different states and represented 133 different colleges and universities. We try to be imaginative and flexible in our search and are willing to appoint promising people whose backgrounds are not cast in the usual mold. A former automobile agency owner is now one of our very best English teachers, and a former business executive is a highly valued elementary school principal.
On the other hand, we are aware that the great majority of our teachers will continue to come from more typical sources, and, therefore, we spend a great deal of time and effort in trying to meet our responsibilities in teacher education. We have established a close relationship with a number of colleges and universities, and in a typical year we will have over 400 student teachers in our schools. We are becoming more deeply involved in a number of other ways: through working with teaching interns; through participating in supervision of students; through joint appointments of teacher-supervisors with colleges and universities; through the concentration of student teachers with a group of regular teachers, thus providing an opportunity for interchange among teachers and students; through the instigation with Harvard of a special program for mature women who want a second career; through allowing — indeed, encouraging — our faculty members to teach at various colleges in this area and elsewhere; through the appointment of a coordinator of student teaching in the high school; through our refusal to accept student teachers from colleges whose program of student teaching was unrealistic or who were not prepared, as individuals, to meet the requirements of our classrooms; through the housing of Harvard's summer program for A.M.T. candidates in our schools and the participation of many of our people in this program; through a willingness to cooperate with Brandeis University in taking the first step toward a joint Brandeis-Newton graduate program for teachers.
All of this, we feel, is good for us, in that it allows those on our faculty who wish to do so to become a part of a teacher-education program without leaving the classroom. Also, it gives us a stake in preparing people who may someday teach for us, and it opens up possibilities for collaboration with universities in a variety of ways.
NEW MONEY, FRESH PERSPECTIVES
In the past, the public schools have been pretty much a closed corporation, with a great deal of "inbreeding" in the development of teachers, with little contact with colleges and universities, and with a rather great dependence upon members of their own group for criticism and fresh ideas. As I see it, collaboration between school people and other groups and individuals is a very good thing, and I am happy that Newton is a part of it.
As more emphasis is being placed on research and development in education, it has become apparent that the local school budget for this purpose must be increased. This the Newton School Committee has done, but the need for this kind of money has grown much faster than can be accommodated by our budget. Therefore, we have sought outside support with some success. During the past three years we have received over $600,000 from such varied sources as the Ford Foundation, HarvardCarnegie Project, United Community Services, School and University Program for Research and Development at Harvard, Association of American Geographers, National Association of Secondary School Principals, Esso Education Foundation, International Business Machines Corporation, Merck Company Foundation, Pittsburgh Plate Glass Foundation, Sears Foundation, Union Carbide Corporation, Young Presidents Foundation, Bay State Milling Company, Cabot Foundation, New England Merchants National Bank, Sheraton Foundation, and the State Street Bank and Trust Company of Boston.
This does not include money we receive from the federal government, or money that has come to organizations of which we are members for work in which we are involved. Nor does it include a grant of $1,392,000 from the National Institute of Mental Health given in support of a project, sponsored jointly by the Newton schools and the Judge Baker Guidance Center, which will examine methods of identifying and treating children with serious antisocial tendencies and learning disabilities.
Surely this money has allowed us to move more rapidly toward at least partial solutions to some pressing problems; just as surely, we have been able to seek and receive this money and proceed with our work without violating our own integrity or the integrity of the ideas to be developed.
Another source of outside support has been the various colleges and universities in the area plus curriculum groups and academic societies. At the present time, we are working with, among others, the American Anthropological Association, Association of American Geographers, Educational Services, Inc., Princeton Science Project, Harvard Graduate School of Education, Harvard Graduate School of Business Administration, Boston University, Brandeis University, and Amherst College. As an example of the kind of affiliation we seek, the history departments at Amherst College and the Newton high schools have developed a collaborative arrangement which includes regular visitations to Newton by Amherst professors, opportunities during the year for extended discussion of the preparation of teaching materials, and a week-long conference at Amherst at which specific intellectual and instructional matters are discussed in depth.
We try to develop self-criticism in our faculty and staff, and no one is more aware than I of things in the Newton schools that need to be improved. But we need other people looking over our shoulder too, people with different perspectives. And as areas needing inprovement are noted and ideas for meeting these needs begin to emerge, these ideas must stand the test not only of our criticism but the criticism of other minds as well.