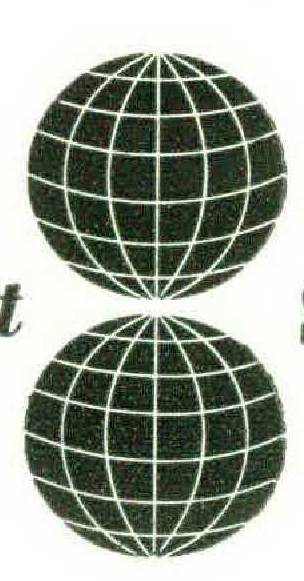 LAST June the final match of the Coupe de l'Europe soccer contest was played off in Madrid between Spain and Russia. It was not the first time the Spaniards, who are great soccer players, had reached the finals, but it was the first time they were permitted to meet the Russians on Spanish soil. Players on the home team were promised lavish rewards of as much as 200,000 pesetas ($3200) if they won, and to mark the occasion, Francisco Franco and his ministers turned up in force at the huge Estadio Bernabeu in northern Madrid. Thus encouraged, the Spanish team proceeded to defeat the Russians, 2-1.
The applause at the end of the game was frantic. For a full ten minutes the crowd cheered Franco as though it had been a Spanish victory over Communism and another vindication of his personal leadership. Exultantly the spectators chanted "Arriba España! Nada que España! Viva Franco! Nadie que Franco!" (" Up with Spain! Nothing but Spain! Long live Franco! No one but Franco!")
Providence once again had smiled on the seventy-two-year-old Caudillo. Two years ago, after the hunting accident which tore a deep gash in his left hand, bets were being laid that he wouldn't last another six months. But antibiotics successfully checked the infection, and the wounded hand is now completely healed. Last July Franco opened the eighth legislative session of the Cortes with a lengthy oration which lasted well over an hour. During the speech, he displayed no visible signs of fatigue, though he did twice break into tears toward the end, overwhelmed by the emotion wrought in him by the recitation of the regime's accomplishments.
Franco's critics attribute these outbursts, which have become increasingly frequent of late, to Parkinson's disease, to cerebral arteriosclerosis, or to senility. Nevertheless, realists grudgingly admit that if a national plebiscite were held today, Franco might win as much as 60 percent of the vote. The fact is that millions of Spaniards have "never had it so good." The national income has been rising at a rate of 7 to 8 percent per annum. In January of last year the government finally raised the official minimum wage from 36 to 60 pesetas (60 cents to $1.00) a day; but far from dampening demands for more pay, this has only encouraged them. Workers, by going on strike or threatening to stage strikes which the regime no longer dares to crush through brute force, have extorted wage increases — in some cases as much as 25 percent a year — from a harassed Minister of Labor.
The result has been an unprecedented rise in demand for consumer goods. Television aerials have begun to sprout from the roofs of simple houses in remote villages. Humble artisans, shopkeepers, and workers have begun to acquire motor bicycles and refrigerators.
Traffic jams in Madrid
Madrid, now a spreading city of two and a half million souls, has begun to suffer from traffic jams and gas fumes. There is a building boom, and hundreds of red-brick apartment buildings are going up in the airy suburbs of the capital, just as they have along the Costa del Sol — Andalusia's Sunshine Coast — where hotels have literally mushroomed. Last year twelve million foreign tourists visited Spain, or twice as many as visited France. The average Spaniard, with an annual income of $340, is still far from affluent, but for the first time he is sustained by a general feeling that things are getting better. His instinct, therefore, is not to bite the hand that feeds him.
That the hand is Franco's is a convenient illusion, and it has been carefully cultivated by the regime's propaganda organs. Spain this year is dotted with posters proclaiming "25 Anos de Paz" to commemorate the twenty-fifth anniversary of the end of the Civil War. This slogan, twenty-five years of peace, has become a permanent theme in official broadcasts, newspaper editorials, and not least of all in the speeches which Franco has made in ceremonial trips to different cities and provinces.
The response to both slogan and living symbol has been surprisingly enthusiastic, and wherever Franco has gone not only in such traditionally "loyal" centers as Leon and Seville, but even in such hotheds of opposition sentiment as Bilbao and Barcelona — cheering mobs have gathered to acclaim him as he has calmly walked or driven through the crowded streets.
The divided opposition
The continuing ineffectiveness of the opposition has contributed more to Franco's favorable image than anything else has. The socialists are divided into several factions, both inside and outside the country; the monarchists are split into rival clans; the liberals are still limited to a handful of university professors and intellectuals; and even the Communists, until recently the best disciplined and best financed, have suffered a decline in popularity, partly as a result of the heavy-footed propaganda and grotesque untruths beamed to Spain from Prague by a group of Civil War exiles styling themselves Radio España Independiente.
The result is a vicious circle which the Caudillo thrives on. It is in his interest to keep the opposition divided, so as to continue justifying his own indispensability. The opposition, being denied effective means of public expression, remains effectively crippled, thus providing defenders of the regime with an excuse for maintaining the status quo. But Communist authors and journalists are granted an extraordinary latitude in the publication of their views, since their existence can be used to justify the continuance of censorship. Yet wherever Communist cells, which pose a practical rather than a theoretical threat, are uncovered, they are disposed of with extreme harshness. Apparent concessions made with one hand are quietly removed by the other.
A good example of the technique was displayed in the municipal elections held throughout Spain last November. In anticipation of the event, the state-controlled press unleashed a noisy wave of publicity to make it appear as though an important democratic reform were under way. Photographs were published of the Caudillo going for the first time in person to the polls to vote. This much was propaganda. In fact, only a minority of the offices involved in Madrid it was twelve out of thirty-six municipal council seats — were opened to election.
The mayors of all the cities in Spain continued to be appointed by the Minister of the Interior. In Madrid when the monarchists sought to be allowed to campaign for monarchical candidates publicly advertising their political affiliations, permission was denied them, and the candidates had to withdraw. The elections, the regime insisted, had to be "nonpolitical."
Much the same thing happened four months later when the Third National Congress of Syndicates met last March in Madrid. Prior to the Congress, there was much talk of the epoch-making changes it was going to inaugurate in separating the unions from Franco's Movimiento (the blanket organization which lumps together all his supporters, including members of the Falange). Unions would be allowed to hold their own meetings and to function independently of management, and a large number of posts would be open to elected rather than appointed officials.
On the second day of the Congress a few hundred demonstrators gathered outside the huge Sindactos building opposite the Prado Museum in Madrid and had to be dispersed by the police, who acted with relative gentleness in view of the embarrassing proximity of curious onlookers and foreign sightseers. But this was the only moment of drama in a five-day meeting which saw six hundred delegates quietly swallow a series of meaningless motions which simply endorsed the existing state of affairs.
Censorship continues
The same technique has characterized the regime's behavior with regard to the written and spoken word. Two years ago, when Franco overhauled his cabinet in July of 1962 and installed a new Minister of Information, one of the purported aims of the change was to introduce a new Press Law legalizing the slipshod methods of a haphazard and capricious censorship.
The Press Law has yet to see the light of day. This spring it was rumored that a tentative draft had actually reached the blueprint stage, only to be rejected by the Minister of Information. To this day all newspaper articles and editorials, as well as television programs, plays, books, and films, have to be submitted for approval by the censor's office, and Spanish newspapers are forced to publish all top priority dispatches issued by EFE, the stale-controlled news service. Against the censor's veto no legal recourse is possible.
Critics of the regime admit, nonetheless, that there has been a slight relaxation in the censor's grip. This has been most noticeable in a partial abandonment of the puritanical criteria which previously limited the importation of "sexy" foreign films, a relaxation which the Minister of Information, Manuel de Fraga Iribarne, has made into something of a personal boast. Since the beginning of this year the Ministry of Information has virtually ceased pestering foreign correspondents for filing unfavorable dispatches. But there the concessions have stopped.
Last February, when Fraga Iribarne accidentally peppered Franco's daughter. Carmencita, with a shotgun during a game hunt, not a newspaper in Spain breathed a word about the mishap. Even foreign correspondents on the spot were intimidated into maintaining silence on the subject, until May, when the New York Times correspondent, who had been away at the time of the incident. finally reported it to the outer world.
Economic pressures
Franco is not unhappy when his own ministers make tools of themselves, for this only goes to prove that the Chief of State is absolutely indispensable. Last autumn he blandly sacrificed his old friend and close associate Juan Antonio Suanzes, who for a dozen years headed the Instituto National de Industria, the state-run monopoly which controls a small empire of nationalized enterprises ranging from steelworks to shipyards.
Suanzes was sacrificed before the pressure of the Minister of Industry, Gregorio López Bravo, and López Rodó, director of the National Planning Board, which issued Spain's first Four-Year Plan last winter. They, like the Minister of Commerce, Alberto Ullastres Calvo, and the Minister of Finance, Mariano Navarro Rubio, belong to the conservative Catholic pressure group, Opus Dei, which has established a powerful hold over the Spanish administration and banking system. For the moment they are riding high and fortune is smiling on them.
There have been reports that fabulous reserves of phosphates have been discovered in the Spanish Sahara, and in early June the news that a drilling company had struck oil in the region of Burgos set off such a wave of speculative buying that the Madrid stock market had to be closed. But it remains to be seen whether these new bonanzas, if they materialize, will solve Spain's longterm economic problem, which is one of exporting enough to pay for a steady increase in imports.
One Spanish economist, Jesus Prados Arrarte, who recently returned, after a two-year exile, to his chair on the law faculty of the University of Madrid, has calculated that Spain's balance-of-payments deficit, if the projected rates of increase in the Four-Year Plan are respected, will by 1974 have risen to $900 million, or three quarters of Spain's present reserves of $1200 million.
The question of succession
The crisis is still a long way off, and there are some Spaniards who fear that Franco may still he around when it finally breaks. His policy of forestalling any fundamental changes has undoubtedly helped enhance his popular prestige with the masses. But it has simultaneously aggravated the problem of the succession, making the eventual outcome more unpredictable than ever.
For years Franco has quietly subsidized half a dozen royalist pretenders, all of whom derive their income directly or indirectly from the Spanish state. They include the leading pretender, the fifty-year-old Don Juan, who lives in Portugal; his son Juan Carlos, who now lives in an annex of Franco's own palace of El Pardo on the outskirts of Madrid ; the twenty-eight-year-old Don Alfonso, Don Juan's nephew, who works for a Madrid bank and is the only pretender with enough personal allure to be thought capable of making a go of it as King; and, not least of all, Carlos Hugo, who made a monumental error by his high-handed courtship of Princess Irene of Holland, which culminated in their marriage in Rome last May.
Though Carlos Hugo is a French citizen and speaks Spanish with a marked French accent, he has unlimited ambition and has set out to use his wife's considerable fortune to build up his personal following inside Spain. He is supported in his endeavors by three sisters, who are known in Madrid social circles as "white Pasionarias."
Last year Carlos Hugo turned up for the annual Carlist pilgrimage to Montejura in Navarre, greeting the assembled multitude with the words Aquí he venido coma su Rey ("I have come here as your King"), a piece of effrontery which Franco is not yet ready to forgive. Just three days after his marriage, he flew into Madrid with his bride, intending to go on from there to attend the ritual "concentration" at Montejura. He was informed by the police that he would be physically impeded, if necessary, from making the trip.
It was the fourth in a series of refusals, Franco having already refused to grant him Spanish citizenship, to name him Duke of Madrid, and to allow him to be married in Spain. This setback did little, however, to dampen the zeal of his Carlist followers, who gathered together in the little town of Estella, once the residence of the Kings of Navarre, to applaud their hero and to denounce Don Juan and other pretenders to the Spanish throne.
Franco's candidate
While such in lighting among the royalists inevitably enhances Franco's personal ascendancy, it further debases what limited credit the monarchy in Spain may still enjoy. The Caudillo's official candidate remains the twenty-six-year-old Juan Carlos, now married to Princess Sophie of Greece. But his discreet efforts to build up the young Prince's image inside Spain have been conspicuous failures. Nothing comparable with the mass turnouts and spontaneous demonstrations staged for Carlos Hugo in Navarre has been forthcoming in the cities and provinces Juan Carlos has toured, where he has been received with little enthusiasm.
Franco's problem is further complicated by the pressure being exerted on him by members of his entourage, especially by army colleagues, to settle the succession question once and for all in a clear and unambiguous fashion. Last May he was obliged to yield to this pressure to the extent of authorizing General Augustín Muñoz Grandes, vice president of the Council of Ministers and next to himself the highest ranking officer in the Spanish Army, to undertake a private poll among senior officers.
All but one of more than five hundred generals consulted declared their support for the prompt restoration of the monarchy, and of these the overwhelming majority were in favor of Don Juan, for whom Franco harbors a deep personal mistrust. Seventy percent of the colonels consulted likewise favored the restoration, though fewer of them came out unequivocally in favor of Don Juan as opposed to his son.
The matter is bound to be under discussion in the next few years. By the terms of the succession laws of 1947 the King of Spain must be at least thirty years old, which Juan Carlos will not be before 1968. This gives Franco another four years in which to temporize and maneuver, as he has done in the past. The succession laws, furthermore, can be modified only by a national referendum. There have been rumors that Franco is planning to spring some kind of plebiscite on the country this winter or early next spring.
In Spain such reports have a way of building up and then quietly evaporating like mirages. This is the way Franco wants it. The only thing sure in this accumulation of uncertainties is that when the time comes to say it, he will want to have the final word.