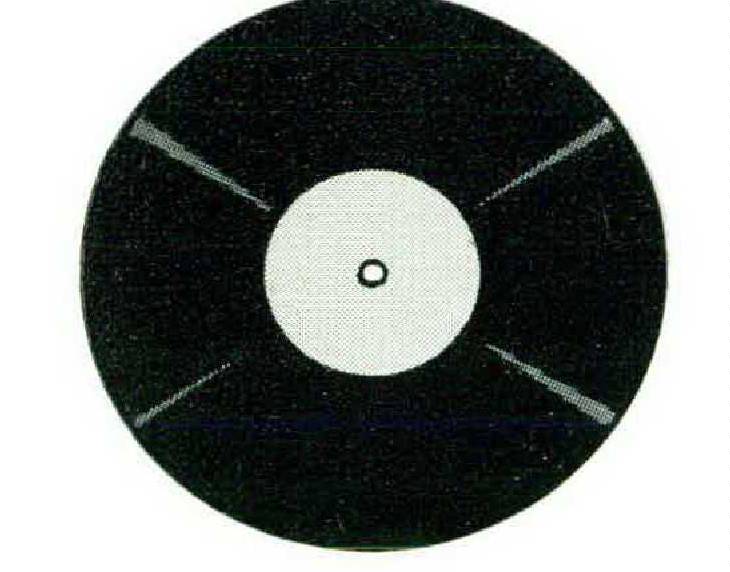 Haydn: String Quartet No. 77 in C, Opus 76, No. 3, "Emperor" Mozart: String Quartet in B-flat, K. 458, "Hunting"
Amadeus Quartet: Norbert Brainin and Siegmund Nissel, violins; Peter Schidlof, viola; Martin Lovett, violoncello;
Deutsche Grammophon SLPM-138886 (stereo) and LPM-18886 Haydn's "Emperor" Quartet is renowned for its slow movement, a set of beautifully embroidered variations on the tune best known nowadays as Deutschland über alles. Mozart's "Hunting" Quartet, one of the famous set of six he called his "children" and dedicated to Haydn, is a brisk, buoyant, and healthy work that almost makes chamber music seem an outdoor occupation. The Amadeus Quartet, composed of Britishand Austrian-born musicians, may well be the most perfect string quartet currently in operation. The music is delightful, and the playing superb. The result is a chamber music record that charms the ear and cheers the soul.
Schoenberg: Verklärte Nacht; Pelleas and Mclisande; Three Little Orchestra Pieces; Variations for Orchestra; Prelude to the Genesis Suite
Robert Craft conducting the Canadian Broadcasting Corporation Symphony Orchestra; Columbia M2S-694 (stereo) and M2L-294: two records Both early and late Schoenberg are represented in this album, which runs from the Verklärte Nacht of 1899 (in its string orchestra version) to the Genesis Prelude of 1945, written on commission from, of all people, the popular-song composer Nathaniel Shilkret (who wanted it as part of a biblical epic that never materialized). The longest work, and in some ways the most imposing, is the forty-minute Pelleas and Melisande symphonic poem, which follows the Maeterlinck story quite faithfully, with instrumental scene-painting and broad leitmotivs. In its superb manipulation of a huge orchestra, it stands in the Wagner-Strauss tradition. The Genesis music is, however, pure twelve-tone Schoenberg. Considering its subject, this music can be fairly described as unearthly, with its wisps of sounds (including those of a wordless women's choir) and its shifting patterns. The Variations for Orchestra is an early twelve-tone work, and the Three Little Orchestra Pieces a terse two minutes of string and wind figures written in 1910 but only discovered in Schoenberg's papers after his death. Schoenbergians will find this album full of revelations, and even those listeners mystified by the music will admire the address and skill with which the Canadian orchestra performs it.
In White America
Compiled by Martin B. Duberman, directed by Harold Stone, with Gloria Foster, James Greene, Moses Gunn, Claudette Nevins, Michael O'Sullivan, and Fred Pinkard; Columbia KOS-2430 (stereo) and KOL-6030 In White America is a unique dramatic representation of the story of the American Negro. It utilizes documents ranging from Alexander Falconbridge's Account of the Slave Trade on the Coast of Africa, 1788, to Daisy Bates's The Long Shadow of Little Rock, 1962, to depict the conditions, struggles, and hopes of the Negro. Songs intersperse the purely dramatic passages, and the moods encompass bitterness, as in a gruesome description of a lynching, and irony, as in a letter from an emancipated slave in 1865 offering to return to his master provided that back wages for his years of servitude be mailed to him. The concluding note, a quotation from President Kennedy, is one of resolution. The recording, based on a successful off-Broadway play, has the intensity and occasionally the shrillness of a tract. But it brims with honest passion and dramatic strength, and listening to it is an absorbing and sometimes a wrenching experience.
Malory: Le Morte d'Arthur
Adapted and produced by John Barton, with Harry Andrews, William Squire, Joan Hart, Tony White, John Holmstrom, Tony Church, and others; musicdirected by Thurston Dart; London OSA-1369 (stereo) and A-4369: two records
Sir Thomas Malory's Le Morte d'Arthur is one of the most solidly respected and widely unread works in English. Aside from college English students, who come glancingly in contact with it, most readers are content to know it by reputation only. A group of intrepid British actors, headed by John Barton, has now lifted Le Morte d'Arthur from the library shelf and brought it vividly to life. Their technique is to distribute the parts in the drama — King Arthur, Queen Guenever, Sir Launcelot, Sir Gawain, Sir Urre, and the others of the Round Table - and to read them with both dramatic and poetic insight. Two narrators, one representing the reflections of Malory, the other recounting the action itself, bind the work together, and fragments of medieval music, beautifully performed by an ensemble under Thurston Dart, create a haunting and bardic atmosphere. Malory's extensive work has been drastically abridged; even three wellfilled LPs can offer only a portion of it. But the entire undertaking seems motivated by an abiding love for the English language itself: its rhythms, cadences, clarity. So spellbindingly are the tales unfolded that it almost seems as if Le Morte d'Arthur were intended to be presented this way; listening, one suddenly understands why Malory's chivalric romance has survived for five centuries.
Ned Rorem : Songs
Phyllis Curtin and Gianna d'Angelo, sopranos; Regina Sarfaty, mezzo-soprano; Charles Bressler, tenor; Donald Gramm, baritone; with the composer at the piano; Columbia MS-6561 (stereo) and ML5961
At forty-one, Ned Rorem is one of America's finest composers of songs. He has written symphonies, ballets, and operas, too, but the songs seem to gain the widest appreciation. This record contains thirty-two of them, encompassing texts by Ben Jonson and Robert Herrick, Walt Whitman and Robert Hillyer. Rorem seems to respond instinctively to poetry that is inherently lyrical. Most of the verses on this record are charming themselves, and Rorem sets them to music which follows their contours gracefully and with a nice melodic turn. Among the more imposing songs are "The Lordly Hudson" to a text by Paul Goodman, and two poems by Gerard Manley Hopkins; the shortest is Gertrude Stein's "I Am Rose," consisting in its entirety of "I am Rose my eyes are blue/ I am Rose and who are you/ I am Rose and when I sing/ I am Rose like anything." A quality of variety (not always characteristic of the songs) is contributed to the record by the alternating use of five excellent young singers, who, in the manner of Rose, sing like anything.
Otto Luening: Gargoyles, for violin solo and synthesized sound
Vladimir Ussachevsky : Greation — Prologue, for multiple choruses and electronic accompaniment
Bülent Arel: Stereo Electronic Music No. 1
Halim El-Dabh: Leiyla and the Poet, for tape-transformed voice and instruments
Milton Babbitt: Composition for Synthesizer
Mario Davidovsky: Electronic Study No. 1
The Columbia-Princeton Electronic Music Center; Columbia MS-6566 (stereo) and ML-5966
The six compositions listed above had different progenitors but the same midwife, the Columbia-Princeton Electronic Music Center. What, exactly, goes on inside the Center this reviewer does not profess to know, any more than Pandora knew when she opened the box. But the music that emerges from it certainly constitutes some of the most curious, and occasionally shattering, Sounds to be heard nowadays. The sounds, however mechanically produced (by means, for example, of the RCA Electronic Sound Synthesizer) are artfully organized into patterns and designs. When texts are used, they are carefully chosen, too. In his Creation — Prologue Mr. Ussachevsky actually starts things going in Akkadian, the language of ancient Babylonia; later on he switches to the Latin of Ovid. But even these passages have undergone tape recorder manipulation before being blended into the work. Artificiality, as a matter of fact, is the hallmark of the electronic music on this record; one may, perhaps, enjoy its whaps, whams, and whooshes as sheer sound, but the pleasure is decidedly limited. And the next record — a Beethoven sonata, let us say — never sounded better.