Hemingway as His Own Fable
There is a widespread curiosity about the manuscripts known to include prose and poetry about the Second World War which Ernest Hemingway did not release for publication before his death. The first of the posthumous volumes, A MOVEABLE FEAST,the Book-of-the-Month Club selection for May, is the subject of this lively evaluation by ALFRED KAZIN, and it is hoped that there will be others to come. All of the Hemingway papers and manuscripts will eventually be placed in the care of the Kennedy Memorial Library.
by ALFRED KAZIN
THE other day I heard a solemnly uninteresting young writer say that when he wrote fiction, he never thought of real people and situations; novelists who "used" real people lacked the imagination of art. It always does me good to hear such strictness from people who have no great instinct for narrative. They remind me of the many first-class writers who have consciously altered, combined, and retouched real facts to provide us with pleasures of the imagination. To recall the model is to see how life verges on imagination. Every person's life falls into fiction whenever he writes it as a story.
Of course, there have been remarkable novelists who never consciously had to use models at all, whose characters mysteriously appeared all entire to their minds. Faulkner said this about the Compson children in The Sound and the Fury, and I believe him, as I believe analogous claims by Balzac and would not have believed them if presented by the authors of La Chartreuse de Parme, David Copperfield, War and Peace, Ulysses. On the other hand, every reader of fiction knows the exquisite cruelty of being forced to join some novelist's family and to suffer his family troubles all unchanged and unassimilated by art. Indeed, when you consider how many people turn to "fiction" only to discharge at us their awful relatives and lost loves, it is remarkable how steadily, still, good novelists depend on real people in order to create imaginatively. A good novelist will often return to facts already used in his fiction, even recorded in his memoirs, in order to make fresh use of his imagination.
Ernest Hemingway constantly used real people and situations in his fiction. He also liked to write "personal" books about bullfighting in Spain and hunting in Africa, as he liked to write about wars he had seen and to make pronouncements about other writers. He was a legend, and he liked to write about himself, wryly but not self-deprecatingly, against the background of the legend. He was one of the most famous people in the world, he was literary material to people who had seen him once in a restaurant, and he was always conscious of himself as he was, as he had been, as he still wanted to be. He read everything written about himself and suffered over it. He was a secretly vulnerable man, yet he was fascinated as well as provoked by the literary use that others made of his books. By the time he sat down to write anything, he was so conscious of what he had experienced, what he had already written about it, and what others had written, that he had as much to triumph over the critics, imitators, and scholars as he did over his early self. Hemingway wrote so much, in his fiction and out of it, about his parents, his wives, his hunting companions, his newspaper cronies (sometimes using their real names and known nicknames), he was so open, interested, and driving in this use of his experiences, that the real question about him is not whether he invented anything, but why his own life became the very ritual of his imagination. Obviously he sensed a design to his life, immanent but never yet finally expressed. Like Nick Adams in "Big Two-Hearted River," the last and subtlest story in In Our Time, Hemingway had to go back to the country of his youth, back to that burned-out land in upper Michigan, to those favorite fishing places beyond the swamp that now looked so shadowy in the half-light. He was still testing himself, ritually repeating certain exertions when, in and out of his fiction, he described writers learning their craft as if each were still a young fisherman and camper laboriously making his way, alone, through broken country.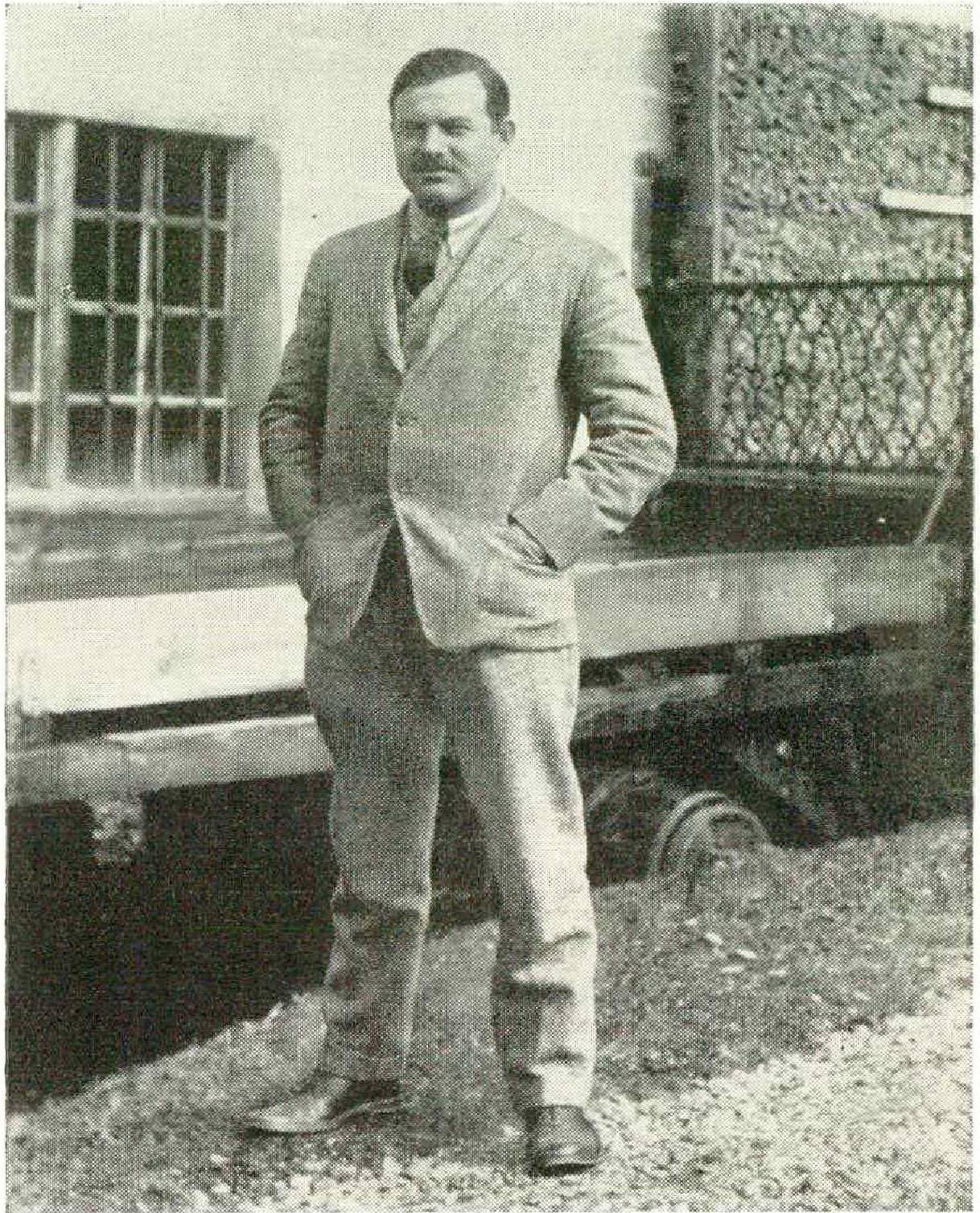 So much impulse to autobiography probably springs from some deeply uneasy sense of one's self as detached from early kindred and natural ties. But to a writer like Hemingway the effect of such detachment is not to make oneself powerless. but, on the contrary, to be seized by the possibilities of a new subject — by the self as an aesthetic and dramatic unit whose moving, walking, eating, drinking, loving, fearing, and tasting become marvelously vivid material. People today are notoriously not more independent and self-directing than they used to be, but more personal, more concerned with the self, more solicitous of and interested in the self than people used to be. Romanticism, psychology, and middle-class solicitude for oneself have made up the background of our interest in Hemingway. And it is the intense, almost clinical accuracy with which Hemingway has been able to convey the self's sensations, as if each were called up for some separate erogenous zone, that is behind the physical excitement with which one reads Hemingway even at his worst. Hemingway is the great modern poet of the self as allsufficient subject. What the self thinks, wants, eats, drinks, loves, and hates, Hemingway had put into relief as sharp and beautiful as the head of a lady poised against far-off mountains and valleys in a painting of the Italian Renaissance. But to be this much concerned with the exact feel of pebbles in your boots and the shock with which your shoulder can receive the recoil of a gun, with the coldness of a martini glass in your hand and the brightness of the stars overhead as you make love, is to identify the strength of writing with the presentation of the self. So much emphasis on the self as artistic subject is to turn other people into irrelevancies and distractions.
But the subject fascinated Hemingway; his lyric imagination was bound up with it; like a matador performing best the turns he has made famous, Hemingway was sure of success whenever he turned to certain rites of hunting and fishing, certain memories of Paris and Spain, No matter how often and subtly he had used them before, he had still once more to return as autobiographer to the scenes he had used first as a writer of fiction. Whatever the original incident might have been, the memory of it had for him become a fable whose very nature it was to be retold and to be changed every time it was brought out again.
AUTOBIOGRAPHY is surely one way of writing fiction, and for the fiction writer who may have slowed up, a way of getting back into fiction. The reader of Hemingway's posthumous memoir of Paris in the twenties, A Moveable Feast (Scribner's, $4.95), who of course already knows a lot about Hemingway, quickly suspects that whatever may have been the original facts behind Hemingway's ruptures with Gertrude Stein, F. Scott Fitzgerald, Ford Madox Ford, and Hadley Richardson (the first Mrs. Hemingway), he will never get them here. The book is too splendidly, too artfully written; the chapters are sketches and anecdotes often as fine in their texture as Hemingway's famous stories; the dialogue is too witty; and the real plot of the book — a young writer's struggles, his success, and the loss of innocence, first marriage, and youthful happiness — has been used up in so many novels and plays that Hemingway was smart to try this as memoir, though you cannot tell the truth about marriage in an autobiography, for in marriage there are two characters.
Hemingway used to say that he wanted to write a novel about his home town, Oak Park, but could not for fear of hurting living people. Most of the people he pulls to pieces in this book, including the second Mrs. Hemingway, are dead, and, of course, Hemingway is not around to hear the protests anyway. Yet it is highly probable that in this book lie did a job on Gertrude Stein, Scott Fitzgerald, and Ford Madox Ford because the failed writer, the neglected genius, the has-been writer was a type that always pleased his imagination; Oak Park, actually, was a subject he had never tried directly. And while he is as mean — and as stealthily mean — on the subject of other writers' anxieties and absurdities as even a writer can get, it is also a fact that the Paris setting of his early strivings was a subject he could always "handle"; he never handled it more suavely and lyrically than he did in this book.
A Moveable Feast is a fable, not because the material in it is untrue, but because it has been so lovingly cherished and retraced by the author himself. The uneasy Hemingway at sixty-one fondly draws his portrait at twenty-two: strong, modest, loving, learning to write, steeling himself to write even though he does not sell. He has given up journalism in order to write stories in Paris, he has a wife and young baby, he is so poor that he wears a sweatshirt for underwear, he is often hungry. But this is Paris in the early twenties, the best place in the world to live and work, for the French have a way of life into which all needs easily fit, as they have cafés where a young fellow can sit for hours over a café crème and write "Up In Michigan."
See him now in his café with his sweatshirt under his shirt, his blue-backed notebook to write in, his two pencils, and his little pencil sharpener — he is so hungry that his characters talk about food all the time, he is interrupted by effeminate poseurs and would-be writers, but the quiet old waiters wounded in the war smile on him, and all Paris waits after work to be walked in, to be enjoyed like a woman. He is making history. After him, no good young writer will ever want to write like John Galsworthy, Theodore Dreiser, Sinclair Lewis, Joseph Hergesheimer, Compton Mackenzie, G. K. Chesterton. You think this is less of an American fable than Huck Finn on a raft, Ben Franklin waiting for his kite to be hit by lightning? In this book there are details of a young writer's thinking and living as he struggles to master his trade, walks in Paris that take you straight into a writer's mind, that could not have been written if Hemingway had not already prepared us to regard the writer as a hero. And the uneasy Hemingway of 1959 or 1960 quickens to the young Hemingway of 1921 when he remembers the goats in the Paris streets that turned their heads like tourists, the "sound and serious" fishing he watched along the Seine, the emptying of the cesspools into horse-drawn tank wagons at night, the boxers in the Stade Anastasie waiting on tables in the garden before they went into the ring that was in the garden. Hemingway learned to write in that city which above all cities makes a beautiful picture of itself, the city full of pictures and painters; he learned to write by looking at pictures. Now, when we read him, we see a picture — Utrillo might have painted it.
All of the sadness of the city came suddenly with the first cold rains of winter, and there were no more tops to the high white houses as you walked but only the wet blackness of the street and the closed doors of the small shops, the herb sellers, the stationery and the newspaper shops, the midwife — second class — and the hotel where Verlaine had died where I had a room on the top floor where I worked.
It was either six or eight flights up to the top floor and it was very cold and I knew how much it would cost for a bundle of small twigs, three wire-wrapped packets of short, half-pencil length pieces of split pine to catch fire from the twigs, and then the bundle of half-dried lengths of hard wood that I must buy to make a fire that would warm the room. So I went to the far side of the street to look up at the roof in the rain and see if any chimneys were going, and how the smoke blew. There was no smoke and I thought about how the chimney would be cold and might not draw and of the room possibly filling with smoke, and the fuel wasted, and the money gone with it, and I walked on in the rain.
In this picture he inserts a picture of himself to write about — the young American writer in Paris training at his trade as doggedly as a boxer, carrying a rabbit's foot in his pocket for luck, listening to older and more celebrated people, like Gertrude Stein and Ford Madox Ford, but not saying anything; the Midwestern boy, provincially shy but canny with the power of his secret talent, walking Paris with a writer's inward excitement, rapid moods, restless energy. In the early chapters there are details on a writer's daily regime that are more vivid than anything I have ever read — he lives with his work and he tries not to live with it; he waits, he knows when to stop and when to try again. Hemingway's treatment of his own talent, courting it, saving it, using it more cunningly than ever old Rockefeller used a dime, was the great affair of his life; he had, it must be admitted, an understandable horror of writers who "wasted" their talent, like Scott Fitzgerald. Writing was Hemingway's true life, and he recaptures the striving of it in rhythms so authentic that they make any writer catch his breath: "It was wonderful to walk down the long flights of stairs knowing that I'd had good luck working. I always worked until I had something done and I always stopped when I knew what was going to happen next. That way I could be sure of going on the next day. But sometimes when I was starting a new story and I could not get it going, I would sit in front of the fire and squeeze the peel of the little oranges into the edge of the flame and watch the sputter of blue that they made. I would stand and look out over the roofs of Paris and think, 'Do not worry. You have always written before and you will write now. All you have to do is write one true sentence. Write the truest sentence that you know.' "
All his writing life Hemingway labored after that "true sentence." He sought, I think, the sentence that would have the primacy of experience, that would relive a single unit of experience. Hemingway had often been close to death, he always felt death to be near, and his prose, like the poetry of the seventeenth-century metaphysicals, sought to make the ultimate experience come close. Death might yet be recorded in the sentient flesh — as intimate a sensation as eating, drinking, and lovemaking. But the "true sentence" could be recognized only if it had the right cadence and the tease of subtlety in some culminating word. Hemingway wanted to unsettle the reader just enough to make him sit up and notice a different way of saying things. Hemingway says that at Gertrude Stein's "they gave you good things to eat and tea and natural distilled liqueurs made from purple plums, yellow plums or wild raspberries. These were fragrant, colorless alcohols served from cut-glass carafes in small glasses" — the borrowing from French usage of the general term alcohols cleverly makes you think of the deliberateness of style that went into more than the serving of drinks at Gertrude Stein's.
In Paris, where the sense of style is everywhere, so that one looks around for the one mind that planned it all, Hemingway achieved such an instinct for how words should sound and how a sentence should hang, that very often the "true sentence" pleased him because it was the mellifluous sentence, the artly balanced sentence. In time Hemingway became as fond of his sentences as a matador of his veronicas, and the "true sentences" were too often a run of sentences chic and marvelously phrased, displays of his technique. Long after Hemingway had shown that he had trained himself well, that his labors had paid off, that he was well and truly the best writer of his weight, he kept trying to put the competition down. He was very shrewd in sizing up and putting writers down. But so much grim struggle had gone into carving his own portrait that he had no mercy for those who slowed up or fell down. And since he was always estimating and challenging himself with the same ferocity, it is no wonder that in this book he went after such eccentrics, fumblers, and comparative failures as Stein, Ford Madox Ford, Scott Fitzgerald just before he blew the top of his own head off.
The suggestion of Gertrude Stein's abnormality is malicious in Hemingway's most disingenuous manner; equally so is the account of Scott Fitzgerald's sexual anxieties and marital troubles. There is no reason why a powerful writer and thus a natural egotist should pretend to total and indefatigable amiability in the style made notorious by a recent Vice President. But what is disagreeable about Hemingway's portraits of Stein, Ford, Fitzgerald is the advantage he takes of their weakness — Stein never really made it as a writer, Ford became a garrulous snob, Fitzgerald was driven by a wife who was literally insane. Hemingway, like all writers, pretended to more inner authority than he possessed: the great thing about writing is that it compels you to a show of strength that sometimes becomes real. But with all this, Hemingway should really not have derived so much pleasure from the suffering of others, for his own self-portrait here is so innocent, straightforward, and he-manly that it forces the reader to doubt him and therefore his version of others.
The defect of autobiography, as compared with formal fiction, is that it must always justify the narrator — probably that is why it gets written. And some forty years after his first marriage, Hemingway still needed to explain why it had collapsed. The explanation is right in the tradition of American failure. Scott Fitzgerald made it to justify his concern with them in his work, and Hemingway even laughed at him for this. The rich. The rich are not as we are. The rich come in and spoil everything. Once there was a writer, with a wife and a young baby. He was perfectly innocent, the virtuous apprentice, a devoted husband — until he published his first novel, whereupon the "rich" saw that he was a comer and took him up. The winter that he and Hadley went skiing in Austria "was like a happy and innocent winter in childhood compared to the next winter, a nightmare winter disguised as the greatest fun of all, and the murderous summer that was to follow. It was that year that the rich showed up. . . .
Before these rich had come we had already been infiltrated by another rich using the oldest trick there is. It is that an unmarried young woman becomes the temporary best friend of another young woman who is married, goes to live with the husband and wife and then unknowingly, innocently and unrelentingly sets out to marry the husband. When the husband is a writer and doing difficult work so that he is occupied much of the time and is not a good companion or partner to his wife for a big part of the day, the arrangement has advantages until you know how it works out. The husband has two attractive girls around when he has finished work. One is new and strange and if he has bad luck he gets to love them both.
This passage about the collapse of Ernest Hemingway's marriage to Hadley Richardson is, by implication, an attack on his second wife, Pauline Pfeiffer. Can a man really put so much of his intimate history into a few lines? Can he really tell the truth about two marriages in a few lines tied together by the theme of the hardworking narrator's own innocence, in a form which permits no qualification, no footnotes, no contradictions, no hesitations? Perhaps not, but it has to be admitted that no one knows the whole truth about anybody, and that autobiography is not the place to look for the "truth" — not if a talent like Ernest Hemingway's is writing it.