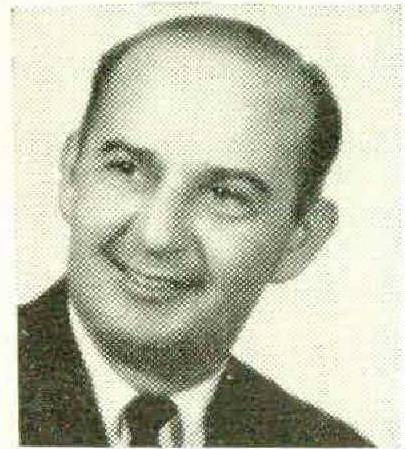 School teacher Bernard Myers,
of Levittown, Pa., has owned many makes of cars— drove a taxi during his college years—has even taught in a driving school. So he considers himself a "professional driver" when he writes us enthusiastically about his Rambler—a Classic wagon with stick shift:
"36,000 miles of heavy traffic— $5.10 in expenditures to date"
"The Rambler, in my opinion, is one of the most reliable, economical and pleasantest driving automobiles on the road today.
"That 36,000 miles represent hard miles of heavy traffic, in all kinds of weather, including mountains and broken-up roads.
"In expenditures to date, the car has cost me $5.10 (excluding normal maintenance). And it still runs as good as the day it was delivered.
If anyone can beat that for economy, he's not riding.
"From here on in, there is no other car for me except Rambler."
To find out which of the new 1964 cars is for you, get a free
X-Ray 1 look at yo11 r Rambler dea1er.
In it. you'll find thirty-two profusely illustrated pages containing side-by-side comparisons of the leading 't*4 cars. It contains all the information you'll need to
choose the right car for you. It can save you hundreds of dollars in the purchase of your next car.
Get your free X-Ray Rook today!