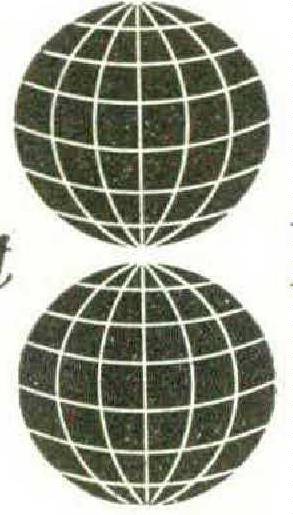 CHARLES DE GAULLE'S veto of Great Britain's entry into the European Common Market a year ago may well have marked a decisive turning point in the history of the Fifth Republic. Up until then the hand of Providence had more or less consistently favored De Gaulle. He was accepted, if at times reluctantly, as the only Frenchman who could keep France from civil war and extricate his country from the Algerian imbroglio. Since then things have not gone quite the way the General hoped, and he has come to be regarded as a thorn in the side of his allies.
The one truth which seems to emerge from the events of 1963 prior to President Kennedy's assassination is that De Gaulle has been gradually working France into an isolation which is more precarious than splendid.
Does De Gaulle's almost instantaneous decision to come to Washington personally for President Kennedy's state funeral signify a new effort on the part of the General to mitigate certain unfortunate consequences which have flowed from his policies and a desire to achieve a more cordial relationship with President Kennedy's successor? The considerations which may have impelled De Gaulle to modify the world image of France and of himself, while not generally appreciated, are formidable indeed.
The first of the General's expectations last January was that Britain would be the chief sufferer from its exclusion from the European Economic Community. With each passing month its balance of trade would deteriorate, and the time would come when the British government, virtually forced to its knees by economic pressures, would have to accept the proposition tacitly laid down by De Gaulle in his encounter with Macmillan at Rambouillet in December of 1962 — nuclear collaboration with France in return for British admission to the Common Market.
By the end of 1963, however, Britain had acquired a new and more vigorous Prime Minister, and its industrial and trade prospects were brighter than at the start of the year. France, on the other hand, was threatened by an incipient inflation, bedeviled by strikes and widespread social unrest; and, notwithstanding a formidable stock of gold and dollar reserves in excess of four billion dollars, France's imports were rising faster than its exports.
The General's second hope was that his close friend and admirer, Konrad Adenauer, would somehow manage to retain control in West Germany. This hope was formally dashed in May, when the German Christian Democratic Party finally forced the Chancellor to agree to resign. Neither the Chancellor's farewell trip to Paris in September nor his subsequent efforts to set himself up as a watchdog on his successor could detract much from the fact that a new team had taken over in Bonn, led by two men who have less enthusiasm for Gaullism and its supranational trappings — Chancellor Ludwig Erhard and Foreign Minister Gerhard Schroeder.
Even more serious from the General's point of view was the all but open rebuff administered to him by Moscow. The gratitude shown by the Kremlin for France's veto on Britain's admission to the Common Market proved to be short-lived. When De Gaulle unintentionally provoked a thirty-five-day strike on the part of 140,000 coal miners in February, Moscow came out openly in favor of the strikers, much to the General's annoyance. His irritation was heightened when the Kremlin established a direct telephone line with the White House and when Moscow signed the test-ban treaty in July.
Overtures to Red China
By late summer the idea, first launched by Pravda, that a Paris-Peiping axis was in the offing began to be taken seriously in Paris. Whether De Gaulle has ever put much faith in this kind of farfetched maneuver may be doubted, but it obviously suited his purposes to let the notion get around. When he received Chiang Kaishek's foreign minister, Shen Ch'ang-huan, at the Elysée Palace in late August it was reported that he had intimated to him that continental China was a fact of international life too big to be consigned to diplomatic limbo forever.
This was followed in September by the departure for Peiping of a French trade mission headed by Guillaume Georges-Picot, a former French minister to Mexico and Buenos Aires. The official purpose of the visit was to stimulate trade with China, which in 1962 amounted only to some $40 million, or less than one percent of France's total exports. But in the existing context it immediately took on a deeper significance, further accentuated by the visit made in October to Peiping by the former Prime Minister, Edgar Faure.
Before leaving for Peiping, Faure was invited to a private luncheon at the Elysée Palace by De Gaulle and promised the same privileged treatment on his return. In Peiping he was given the V.I.P. treatment, put up in an official guesthouse instead of a hotel, and after long talks with a number of Red Chinese leaders, he was received in Shanghai by Mao Tse-tung himself. Flic publicized outcome of his visit was cautiously worded: the trip made Faure more conscious of the "affinities" existing between France and China and rendered him "optimistic and confident." About what, was not specified.
A Paris-Peiping axis is a palpable absurdity, as De Gaulle knows. On the other hand, a secret deal to reunite and "neutralize" Vietnam, underwritten by Peiping, New Delhi, and Paris, could be held up for international acclaim as a major feat of Gaullist diplomacy. It would constitute a first bold step along the road toward making De Gaulle the leader of the "uncommitted" neutral world against the dual hegemony of Moscow and Washington.
Setback in Latin America
In Latin America the year 1963 brought De Gaulle scant solace. Last spring Paris was flooded with rumors that he was planning a major tour of that continent in 1964 for the purpose of wooing some twenty UN votes away from the United States to add to those of the fourteen French-speaking African countries which are susceptible to French influence. In March President López Mateos of Mexico paid a state visit to Paris, and his country was awarded a $150 million loan which was hailed as the harbinger of a European Marshall Plan for Latin America. The Mexican state visit was to have been followed six months later by one made by President Goulart of Brazil.
In February, however, France got involved in a "lobster war" with Brazil. The French ambassador in Brasilia was summoned home, and De Gaulle even dispatched a French warship to the South Atlantic to aid the Breton fishermen who had been threatened by Brazilian gunboats. The result was to cast a chill on French-Brazilian relations, and in October President Goulart announced the cancellation of his European trip. This unexpected setback does not mean that De Gaulle has abandoned the idea of a Latin-American trip. As President of the French Republic he owes return visits to both Mexico and Peru, and there is some likelihood that he will visit them as well as Canada when he comes to the United States in the spring.
The cost of travel
The General has begun to discover, however, that while such highly publicized visits may enhance his prestige abroad, they do not necessarily increase his popularity at home. The formal trips he made to Greece in May and to Iran in October brought France few concrete results save a spate of flashy photographs in the illustrated weeklies and a dash of exotic local color for the television screens.
Such trips, furthermore, involve considerable expense. Secret service men had to be sent to Iran to assure the General's safety; and the staterun radio and television network felt the occasion important enough to dispatch forty-seven reporters, cameramen, and technicians to cover the visit. Two daily flights of government planes between the Air Force base at Istres (near Marseilles) and the airfields at Teheran and Isfahan were scheduled so that recorded and filmed material could be presented to ten million captive televiewers, who were asked to believe that they were witnessing scenes of Oriental pageantry worthy of The Arabian Nights.
De Gaulle's popularity wanes
How lasting and effective these efforts to create an illusion of power and grandeur will be, it is difficult to say. But it may be that the initial charm is beginning to wear off. De Gaulle's trip to the south of France in September came close to being a fiasco — the first time this has ever happened on a presidential visit. In more than one town in the Vaucluse, De Gaulle was offered a cold reception, and in Lyon, the third-biggest city in France, only nineteen out of sixty-one municipal councillors bothered to turn up to greet him when he was received at the Town Hall. The streets were thinly lined with spectators, and whenever hostile posters were brandished their carriers were manhandled by the police.
A bank employee named Duffaud who had the nerve to shout "De Gaulle à la porte!" got a brutal blow in the eye from a truncheon, and when he came up before the judge several days later his face was so bruised and battered that he was almost unrecognizable. He was condemned and fined for a charge which has been used with increasing frequency in Gaullist France — "offense to the Chief of State."
This crime is by no means new with the Fifth Republic; it existed also under the Fourth and the Third. In the eighty-five years from 1875 to 1959, however, there were fewer than a dozen offenders, whereas in just four years under the Fifth Republic, one hundred and forty people have already been condemned for this offense.
The first cabinet meeting held after De Gaulle's return from his journey to the south was enough to make it clear that old age is not making the General any more tolerant. After hearing a number of complaints about the lack of objectivity of the French press in its reporting, De Gaulle ordered the information minister, Alain Peyrefitte, to read the riot act to insufficiently zealous editors. This extraordinary injunction prompted the Paris satirical weekly Le Canard Enchainé to publish in its next issue a page entitled "Le Canard empeyrefitté," fulfilling the government's prescriptions. The page included a public-opinion poll wryly purporting to show that 94 percent of the French were "extremely happy" with De Gaulle, 22.5 percent were "very happy," 98 percent were "happier than ever," and only one half of one percent were merely "happy."
Resort to censorship
This kind of satire seems to have had little effect in curbing the Gaullist regime's continuing resort to censorship. In late October a Paris court sentenced the bookseller Claude Tchou to a $5000 fine for "outrage to morals," and confiscated his connoisseur's collection of erotic works, including poetry volumes by Aretino and Verlaine, Mallarmé and Ronsard. Just one week later the Ministry of the Interior seized all available copies of a book on the O.A.S., written by one of its former leaders, Jean-Jacques Susini, because it contained embarrassing revelations about the Gaullist cloak-and-dagger activities during the last murky stages of the Algerian uproar.
The same day thousands of Sorbonne students staged a noisy riot to protest the inadequacy of the measures taken by the Ministry of education to meet one of the most acute of all internal French problems — a desperate shortage of classrooms, schools, and teachers for an everlarger army of students. An unofficial tally put the strength of the rioters between three and four thousand. Their shouts of "Down with De Gaulle!" and "Down with Fouchet!" — De Gaulle's two-fisted but otherwise totally inexperienced education minister — alternated with cries for fewer bombs and more schools and amphitheaters.
file fundamental dilemma remains unsolved: how to maintain a costly effort to impose the grandeur of France on a skeptical world without adding to a troublesome inflation and alienating a youthful population whose votes the Gaullist regime must have in order to survive.