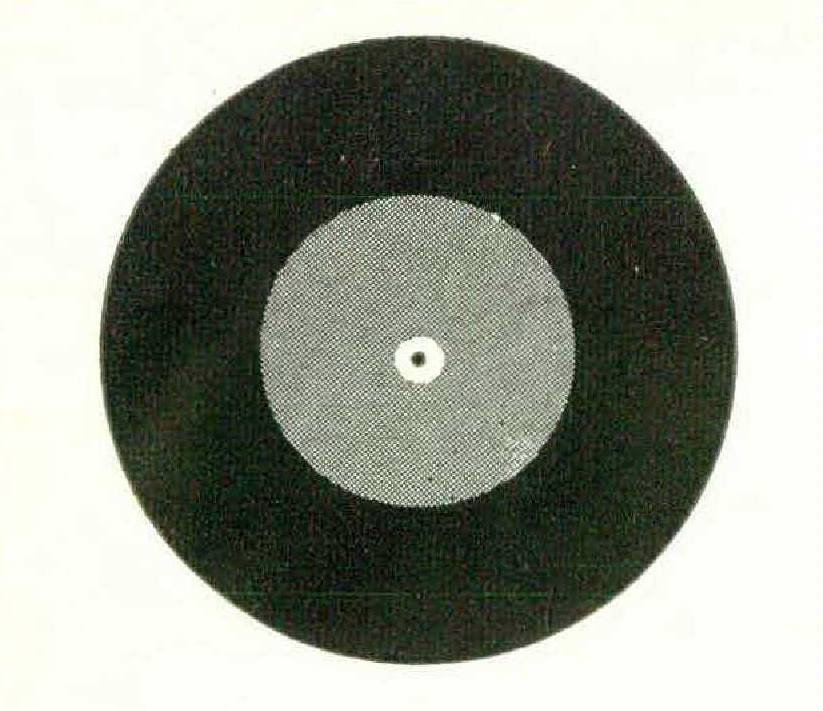 Bartók: Bluebeard's Castle
Antal Dorati conducting London Symphony Orchestra, with Olga Szönyi, soprano, and Mihaly Szekely, bass; Mercury SR-90311 (stereo) and MG-50311 Eugene. Ormandy conducting Philadelphia Orchestra, with Rosalind Elias, mezzosoprano, and Jerome Hines, bass; Columbia MS-6425 (stereo) and ML-5825
Béla Bartók's only opera — a symbolic, intense setting of the fairy tale about a prince who decapitated his wives — is the subject of two stereo recordings, both of them faithful to it after their fashions. Ormandy makes full use of the opulence and refinement of the Philadelphia Orchestra's sound, and the American cast of two sings in an English translation by Chester Rahman which is probably as smooth as any that can be devised. Dorati's orchestra is also very good, if less sleek in tone, and his two soloists perform in the original Hungarian. For sheer sound the Columbia version is preferable, but there is more excitement in the Mercury, with Olga Szönyi's expressive voice just right for Judith, Bluebeard's overly inquisitive last wife. Mercury distressingly neglects to provide either a text or a translation.
Mozart: Piano Concertos No. 27 in Bflat Major, K. 595, and No. 8 in C Major, k. 246
Wilhelm Kempff, pianist, with Berlin Philharmonic Orchestra conducted by Ferdinand Leitner; Deutsche Grammophon SLPM-138812 (stereo) and LPM18812
Of Mozart's twenty-seven piano concertos, his last, written in the year of his death, is the most personal, the most serene, and — at least, so it seems in this fine recording — the most beautiful. The late Artur Schnabel once recorded it with exaggerated tempos and uncharacteristic superficiality, but sixty-fiveyear-old Kempff makes it seem a work of endless and inexhaustible perfection. The Berlin Philharmonic also plays superbly; there is one passage in the slow movement (measures 38 to 43) which indicates that its second violins are superior to most orchestras' firsts. The B-flat Concerto, which runs just over half an hour, has unfortunately been squeezed onto one side, at some cost in clarity. The Concerto No. 8 in C on the reverse is a much earlier work and decidedly minor.
Schubert: Die Schöne Müllerin
Dietrich Fischer-Dieskau, baritone, and Gerald Moore, pianist; Angel S-3628-3S (stereo) and 3628-3S: two records (three sides)
Schubert's cycle of twenty songs is the sad saga of a young man who falls in love with a miller's daughter, sees himself edged out by a dashing huntsman, and in despair drowns himself in a sympathetic brook. It took a genius to transform this lugubrious bit of early nineteenthcentury German romanticism by the poet Wilhelm Muller into a credible and affecting musical drama, and it takes an artist — or, rather, two artists, for the pianist's role is almost as important as the singer's — to make that drama seem human and touching. Fischer-Dieskau's suave and expressive voice and Moore's strong and sensitive pianism combine for as lovely a recording as the Schöne Müllerin has received in years. Angel has included a spoken prologue and epilogue which goes with the songs, but which modern concert audiences are always spared. The bonus is questionable, since it helps add a third side to the recording and only serves to demonstrate how sorely Müller's words need Schubert's music.
Johann Strauss: Die Fledermaus
Clemens Krauss conducting Vienna Philharmonic Orchestra and State Opera Chorus, with Hilde Gueden and Wilma Lipp, sopranos; Sieglinde Wagner, mezzo-soprano; Julius Patgak and Anton Dermota, tenors; and Alfred Poell, baritone; Richmond RS-62006 (monaural): two records
No one has ever made a more brilliant or blissful recording of Die Fledermaus than this, which appeared originally some ten years ago on the London label. Like vintage champagne, it has grown more bubbly with the years. Re-released now on the low-priced Richmond label, it makes all the intervening versions of the last decade seem not exactly futile but just a bit superfluous.
Moving: Peter, Paul and Mary
Peter Yarrow, Paul Stookey, and Mary Travers, folk singers; Warner Bros. S-1473 (stereo) and 1473
This trio of two bearded young men and an ash-blonde young woman is currently among the busiest folksinging groups, being especially popular with collegians. Their slightly reedy voices blend together well, and their arrangements strike a balance between sentiment and sophistication. Among their successes on this record are "Puff," a children's ballad about an imaginary dragon; "ASoalin'," a clever treatment of traditional British rhymes; and "This Land Is Your Land," a Woody Guthrie number which is a kind of folk singers' national anthem.
The Hollow Crown : The Fall and Foibles of the Kings and Queens of England
Devised and produced by John Barton, with Dorothy Tutin, Richard Johnson, Max Adrian, and Tony Church, actors; and James Walker, harpsichord and piano; London OSA-1253 (stereo) and A-4253: two records
Few stage presentations carry over onto records as engrossingly as this collection of narratives, dramatizations, and reminiscences of British royalty, from William the Conqueror to Victoria. The authors include Holinshed, Shakespeare, Jane Austen, Fanny Burney, and Thackeray, and also the monarchs themselves, as, for example, when a portion of the trial of Charles I is enacted by Richard Johnson and John Barton, or when Dorothy Tutin delightfully recreates the nineteen-year-old Victoria's description of her coronation. Although the cast is uniformly fine, Miss Tutin stands out not only for her bright Victoria but for her schoolgirlish Jane Austen in the guise of historian and her sharp and shrewd Fanny Burney recounting an interview with George III. But perhaps the most spellbinding item of all is an anonymous medieval ballad dealing with the faithless Queen Eleanor of Aquitaine and her discovery by her husband, disguised as a confessor. It may be scandalous, and even scurrilous, but it packs enormous power and is graphically recited by Max Adrian.