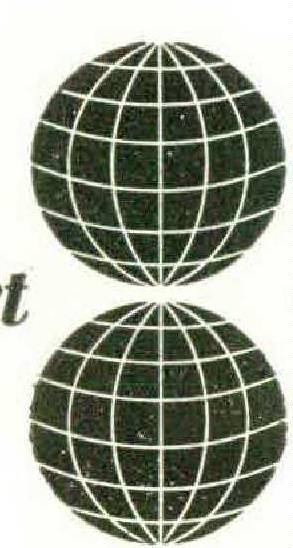 CZECHOSLOVAKIA faces the summer of 1963 with fortitude tempered with uneasiness about the immediate economic and political situation. Its fourteen million people, living in an area smaller than New York state, have created an industrial empire in the heart of Europe and are looking forward to new conquests. While the Czechoslovaks are the richest Communists, they are also the most faithful and go through all the convulsions of modern Communism.
Prague, the capital of Czechoslovakia, is proud of its bright shop fronts, gay nightclubs, and crowded theaters. Hosepipe trousers, leather jackets, and beehive hairdos give Prague an occasional flavor of Paris. The dullness of the Stalin era has not fully disappeared. But it is slowly lifting, and the faces of the men and women who throng Wenceslas Square and other shopping centers in Prague reflect the change.
On the surface Czechoslovakia is quiet. But dissatisfied political groups are active, including sympathizers and friends of Rudolf Barak, the former Interior Minister and Vice Premier who was sentenced to fifteen years' imprisonment last spring on charges of embezzlement. On November 7, when Prime Minister Siroky was speaking in Prague's old market square, where about 20,000 people had collected to celebrate the forty-fifth anniversary of the Bolshevik Revolution, a loud explosion took place. It did not interrupt the meeting, but some of the leaders on the twelvefoot-high red rostrum withdrew, agitated.
President Antonin Novotny stood immobile and expressionless while Siroky continued with his speech. At least six people were injured, and the charred site of the explosion was guarded by two dozen policemen. It was explained later that a box of flashbulbs went off accidentally.
The shadow of Russia
In November, Soviet friendship month, Soviet flags were put up alongside Czechoslovak flags all over Prague. A visitor to neighboring Poland the same month did not see Soviet flags there, and by way of explanation a Polish friend said, "Poland is Poland. Russia is Russia." Prague's close ties with Moscow were clearly demonstrated by the Twelfth Congress of the Czechoslovak Communist Party in December, to which Moscow had sent a high-powered delegation with President Brezhnev as leader. Novotny is giving unreserved support to the Soviet Union in the ideological dispute between Moscow and Peiping and has sternly asked China to revise its policies. Many Czechoslovaks are openly critical of China and want Moscow to bring pressure against China's embarrassing tactics. A Czech writer in private conversation said that the Soviet Union could stop oil supplies to China.
While Czechoslovakia's foreign policy is in tune with that of the Soviet Union and reflects the post-Cuba character of Communism in Europe, on internal matters Prague has its own mind. Novotny believes in fierce discipline. Since the Czechs and the Slovaks are freedom-loving peoples, political discipline is all the more severe, and there is strict control over all information media. While in the Polish towns of Warsaw and Kraków one could buy the latest issues (two or three days after publication) of the New York Times. New York Herald Tribune, London Times, Manchester Guardian, Le Monde, and many other Western papers, one could not see them in Prague. Of course, the Daily Worker and L'Humanité are available in hotel lobbies. The information vacuum in Prague is distressing, but it does not seem to bother the Czechoslovaks, many of whom do not know what they are missing.
Interest in America
Although the United States comes in for its share of criticism, there is great curiosity about America. Many Czechoslovaks question visitors ardently about President Kennedy and Americans. Some of them have said that President Kennedy has cooperated with Premier Khrushchev in safeguarding peace. There are Czechoslovak intellectuals still dreaming fondly of a return to Western democratic practices. But they are in a hopeless minority.
Prague is beset with many economic ills. Those who have dared to think aloud about them have been characterized by Party bosses as "people who are red on the surface and white inside." Czechoslovakia's transition to socialism, accomplished between 1948 and 1960, was smooth, rapid, and total. About 47 percent of its foreign trade is based on heavy industries. Although production in light industries, like glass (which, incidentally, supplied the ceramic tiles that line the Hudson River tunnel in New York), was slow, the overall industrial production is believed to have increased during the past decade at an average annual rate of 11 percent.
Sharp fall in production
Last year the industrial production rate fell sharply. It was only 6.2 percent over the rate of the previous year. This year the rate is no better. There are many explanations. One of them is the use of old machines, some of which were installed before World War I. Another is the shortage of power as a result of the drying up of water resources following a long summer. The influenza epidemic which spread through all Czechoslovakia and downed tens of thousands of workers in 1962 also decreased production.
In addition, there is the problem of a labor shortage. In Prague, with its one million people, there are more deaths than births. If it were not for the constant influx of people, Prague would become a dying city. The government is giving allowances to encourage larger families.
After an agonizing review, Prague decided to revamp its economic program and abandoned the 1961 — 1965 plan. A new Seven-Year Plan for 1964 through 1970 is under preparation now. Prague has decided to drop the production of some items of engineering goods and strengthen its raw-materials position.
More attention is being paid this year to improve the industrial output of Slovakia, which is more agricultural and backward than Bohemia and Moravia, the other two regions of Czechoslovakia. Great faith is now placed in the automated Slovartft oil refinery, which is under construction near Bratislava (capital of the Slovak region) and which, when completed in 1965, will process oil from the Soviet Union's UralVolga region some 3300 miles away. Crude oil has already started arriving through the Soviet-laid pipeline.
The industrialization of the Slovak region has a political purpose as well. The people of this agricultural region have a feeling of neglect which sometimes takes the shape of resentment. A Slovak mother working in a Prague government office said she would not like to bring her only son from Bratislava to Prague because she felt her son's education would suffer and he would lose touch with the Slovak language and culture. Another nationalist Slovak complained that the Czechoslovak leaders had put up in Prague the world's biggest monument to Stalin in a fit of exhibitionism, while the Slovak monument to Stalin in Bratislava was a simple column. The industrialization of Slovakia is expected to bring Bratislava closer to Prague, mentally and materially.
Cars and shoes
Czechoslovak foreign trade is looking eastward. Many Czechoslovak government officials and technicians have gone to India this year to negotiate trade agreements and cooperate with Indians in setting up new industries. Increasing assistance to socialist countries and to underdeveloped areas is unpopular with the Czechoslovak people, who ascribe consumer shortages to this assistance, which among other things has included the supplying of 850 complete industrial plants.
As long as there is more foreign trade, domestic consumption must suffer. Skoda plants make 200 cars a day, but about three fourths of these are for export. The only other type of car manufactured in Czechoslovakia, the Tatra, is not normally sold to private individuals. Internal consumption is limited. After registration, one has to wait for eighteen months or more to get a Skoda car.
The supply of consumer goods has improved but has not caught up with the ever-increasing demand of the Czechoslovak people for such goods. Summer clothes displayed in the fashionable White Swan, the sixstory department store in Prague, are attractive but expensive. A Czechoslovak diplomat's wife who returned to Prague from abroad after a two-year absence was struck by the fashions in women's dress, but added with a sigh, "Prices are high."
Last autumn the Czechoslovak press carried frequent criticism of shortcomings in production and distribution. Shoes for children up to the age of about sixteen are a priority item. The required number of children's shoes were manufactured and marketed at reasonable prices last year. But reports in the Czechoslovak press complained of scarcity. Upon investigation it was discovered that adults, both male and female, were purchasing and using teen-age children's shoes. A good pair of shoes costs 200 crowns, a good suit 915 crowns, and a shirt 40 crowns. The average monthly industrial wage of a worker is 1483 crowns. (At the official rate a crown is worth about fifteen cents, but unofficially the exchange is twenty to the dollar.)
Agricultural production is low, causing serious concern and necessitating larger food imports this year. There is no rationing, but some kinds of foodstuffs are hard to get. Onions were scarce last winter. Meat was very costly. The Czechoslovaks complained that the weather was the culprit, and said, "Spring camc too late and summer stayed too long."
In search of socialist man
Despite the economic squeeze and political problems, Czechoslovaks have been making the best use of the rather relaxed atmosphere in the literary and art world. Czechoslovak writers have begun to discuss the possibility that there can be a good German, a bad Communist, and even a benevolent capitalist. Ladislav Bublik's Spine, a novel published this year, portrays the seamy side of life as lived and seen by a politically doubtful volunteer worker in the wilds, where a metallurgical works is being built.
An official of the Czechoslovak writers' union said, "Our writers are now interested more in psychological, moral, and ethical rather than political problems. We do not feel any necessity to discuss the question: socialism — yes or no? Economic mentality is more easy to change, but not the psychology of man. Our writers were at one time concerned with the creation of socialist society. Now they are interested in finding the socialist mane."
For a time there was an upsurge of free thinking and free writing in Czechoslovakia. But last winter the Communist Party again cracked the whip of socialist realism, with a view toward curbing the too liberal tendencies of the writers. After the second congress of writers four years ago, the Party had applied controls, and Novy Zivot (New Life), the literary review published by the writers union, was closed down. This journal used to print 7000 copies and sell only 3000. The new literary review Plamen (Flame), in its fourth year of existence, is brighter and bigger and prints 25,000 copies. Liberal ideas also invaded the field of entertainment. Jazz is popular, despite the fact that officials frown on it.
Experienced observers feel that one good way to judge the tightness of restrictions on cultural life is to find out how many Western plays are being staged in Prague. A recent count gives the following breakdown: Czech plays, 42; English, 22; Russian, 21; French, 18; German. 6; and others, 6.
Among Western authors whose works were staged during the month were Arthur Miller, Eugene O'Neill, William Gibson, Molière, Victor Hugo, J. B. Priestley, Thornton Wilder, Noel Coward, Agatha Christie, and Shakespeare. Sholokhov's Virgin Soil Upturned was performed in Prague's national theater last November to commemorate the Bolshevik Revolution.
The people of Czechoslovakia are happy about the guardedly relaxed atmosphere in their cultural life, in spite of the squeeze in the economic field and uncertainties in the political sphere. But there are now signs that even the cultural field is becoming more guarded.