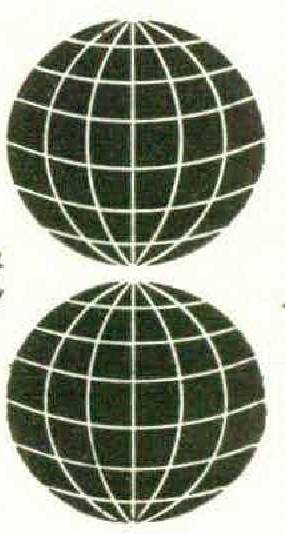 WHAT happens at Aswan during this decade seems likely to make or break Egypt's revolution. The High Dam four miles south of Aswan is the focus of all economic planning. On its success depend all the schemes for reclamation and extended irrigation and for industrialization. These future projects involve moving millions of Egyptians to new places where they can make a living. And time is pressing. This year there will be about 28 million Egyptians to feed. There are already some five million unemployable people in rural Egypt. With 800,000 births each year, Egypt's demographic problem is overwhelming.
Two approaches to a solution are being tried. One is the expansion of acreage which can be made productive. The other is a vertical expansion of production by means of increasing output per acre. The High Dam will help both these efforts and will make industrialization possible.
Progress on the High Dam is now measurable. Working on a round-the-clock schedule, some 20,000 people are involved in its creation. Of these, about 800 are Russian engineers holdingsupervisory jobs. Several hundred Egyptian engineers work with them. The minister for the High Dam, Sidky Suliman, is Egyptian. In addition, a number of Egyptian army engineers are assigned to work at Aswan. Finally, Egyptian and Nubian laborers make up the crews blasting by day and hauling away by night the mountains of solid granite which must be moved to create a 300-foot-deep diversion channel for the Nile while the High Dam itself is under construction.
The cost of the High Dam is estimated at one billion dollars, nearly one third of which is beinglent by the U.S.S.R. for equipment and personnel. The rest must come from Egyptian resources. Final authority rests with the Egyptian Ministry for the High Dam.
A turning point in construction was celebrated in January, when the first stone blocks were placed in the river to start one of two coffer dams which are scheduled to control the Nile's flow into the diversion tunnel by June, 1964. At the present rate of effort, the target date can be met. To ensure success, extra British and Swedish equipment has been added to that from Russia for some of the heaviest rock moving. Once the river is diverted, work can begin on the High Dam structure. Opinions differ as to how long its construction will take. There are responsible estimates that it will be completed by 1970, and the remaining hydroelectric installations by 1973.
Meanwhile, new reclamation areas and industries have been started with the water and power available from the present Aswan Dam. Of these, the experimental Liberation Province has already reclaimed 25,000 acres for fruit growing and agricultural industries. When the High Dam is completed. it is expected that some 800,000 acres can be brought into cultivation there.
A second venture is under way in the so-called New Valley in the Western Desert. At the site of ancient desert oases, artesian wells have been established with sufficient promise of sustained flow from underground sources to encourage great hopes. But pumping on an extended scale awaits the availability of hydroelectric power from the High Dam. Consequently, the plans for resettlement of several million peasants in the New Valley hinge on developments at Aswan.
Symbol of industrialization
The beginnings of a complex of industries around Aswan have already been made. Iron ore from this region is being shipped to Helwan, near Cairo, where Egypt's first steel mill is in operation. Plans for further utilization of Aswan ores are under discussion with American companies. The Kima fertilizer plant, completed at Aswan in 1960 by West German technicians, is producing 1600 tons of nitrate fertilizer a day. Kima runs on power from a hydroelectric plant built at the existing Aswan Dam by Swedish and Swiss engineers. It has already doubled the electric power production of Egypt. The High Dam, however, will give Egypt five times more power at a fraction of its present cost.
These basic facts explain the anxiety over the dam throughout Egypt. When officials speak of it, they do so in terms of imperatives. It must and will be built. Moreover, there is a modern mystique about the dam. It is the foundation for a new way of life. It symbolizes the country's rise to a position of strength in the modern world. Its scale is greater than that of the pyramids and its purpose more lofty, in the opinion of today's Egyptians.
While Russian participation is openly acknowledged, it is not emphasized in propaganda about the dam. Egypt's responsibility is stressed, and its determination to see the project through. When President Nasser spent a week at Aswan in January, it was to celebrate Egyptian success there since the work started in 1960. The Russians received credit. But it was the Egyptian laborers who were featured, and all workers in Aswan Governorate were given a 10 percent bonus to celebrate their visible progress.
Boom in Aswan
Normally, Aswan is a quiet town, where the Nile flows silently around Kitchener's Elephantine Island and the smaller islets of the cataract region. The tomb of the late Aga Khan overlooks this tranquil scene from its site on the hills east of Aswan. To Ismaili followers of the Aga Khan, Aswan is a holy place. Historically it was a way station for caravans en route from the north to Mecca and Medina. It remains the site of many Fatimid tombs dating from the eighth to the twelfth century.
Aside from its historical interest to tourists, Aswan has an ideal winter climate. Generations of health seekers have repaired to its Kiplingesque Cataract Hotel in retreat from Europe's cold winters, Today another sort of visitor is discovering Aswan. He is the European or Asian businessman seeking contracts in anticipation of an industrial boom at Aswan. A new Cataract Hotel, airconditioned and streamlined, now invites these newcomers, who help to give the town a surprisingly cosmopolitan air. It is surprising because at Alexandria foreigners are being pushed out in a drive for Egyptianization of business. Oddly enough, at Aswan Europeans are being urged at the same time to invest in Egypt's tourist business, in its projected local steel industry, and in the numerous services suddenly in demand in Upper Egypt.
There is, of course, a great influx of Egyptians, attracted by new job openings. Aswan's population has grown from 28,000 to 53,000 in ten years. Housing for workers at the dam site and at the Kima plant set a new standard. Playing fields, swimming pools, schools, and health centers are multiplying. The new air-conditioned flats are rented at subsidized prices to employees. A local technical institute is planned to train young Egyptians for local technical jobs. Such decentralization is designed to shift the pattern of urbanization and attract competent professionals to Aswan.
Relocating the Nubians
There is little local concern at Aswan over the fate of the 50,000 Egyptian Nubians who will have to move out of the way of the impounded Nile waters sometime next year. These people, descendants of the first Nile settlers centuries ago, are being moved to thirty-three new villages under construction near Kom Ombo, the sugarcane country north of Aswan. The plan is to persuade the Nubians to become sugar cultivators by giving them land and housing.
Like many plans conceived in the name of progress, this one is not altogether well received by those it is designed to benefit. It has been against the tradition of the Nubians to mix with the Saidis of Upper Egypt. They have lived separate, proud, poverty-stricken lives in their rocky hovels along the upper Nile. Heads of families have been in the habit of going to Cairo for work and sending money to their families back home. It is a question of whether they can be induced to take up new lives on the land, even on better land.
The fate of the threatened antiquities in Upper Egypt is simpler to decide. Many are being moved to safety for later display in new settings. Philae, which stands between the present Aswan Dam and the High Dam, will re-emerge in all its beauty when it is protected by a small dam promised at U.S. expense. Abu Simbel, site of two rock temples, will be submerged, to the distress of many.
Meanwhile, the new international atmosphere of Upper Egypt extends all along the Nile to the Sudanese border, as archaeologists from a dozen countries work against time. Some are on contract with the Egyptian government; some are on educational grants from scholarly institutions. Their task is to dig up everything of archaeological importance before the flooding of Nubia begins in 1964. As the water behind the High Dam rises, it will eventually create a lake 365 miles long, extending over all of Egyptian Nubia and into the Sudan. This means the submerging of what was historically a buffer region between Egypt and the rest of Africa. The Sudanese Nubians face loss of identity and homes with even more resistance than their cousins in Egypt. Some 50,000 of these Sudanese Nubians are being moved farther south, partly at Egypt's expense. Their temples and religious paintings, many of which are Christian, are being moved to safety at Khartoum.
Egypt between East and West
With work on the High Dam project obviously progressing, the question arises of what the Soviets are gaining by their vital contribution to it. To the extent that it becomes a symbol for many poor countries in Africa and Asia, the Russians will surely receive reflected glory. So far, however, there has been little direct political benefit to the Russians. Paradoxically, the Communist world would seem more likely to benefit from failure at Aswan. For then Egypt would face starvation and anarchy and become vulnerable to complete takeover.
President Nasser's regime, meanwhile, has taken pains to mend relations with the West. It has paid ahead of time the $81,200,000 agreed on between it and World Bank President Eugene Black in 1957, as due the stockholders of the former Suez Canal Company. This payment has cleared the atmosphere between Britain and France and Egypt. Trade relations with both countries are improving. Moreover, following the Algerian settlement, Egypt has made trading approaches to some of the Brazzaville countries, apparently ignoring its political involvement with the strongly nationalistic Casablanca powers.
In Europe itself, Egypt is seeking some sort of consortium aid to help finance its industrial expansion. There are indications that French banks will join British, Italian, and West German interests in this proposed form of aid. In this way Egypt hopes to balance its dependence on the Eastern bloc and to ensure its European cotton market.
United States aid to Egypt continues to be in tangibles. A threeyear credit of $160 million to be paid in Egyptian pounds permits Egypt to count on American surplus wheat for this period. Credits for specific economic enterprises using American equipment continue to be available. But the United States is not paying for Egypt's part in the war in Yemen. The costs of that effort have to be paid out of Egypt's cotton income and by the Egyptian taxpayer.