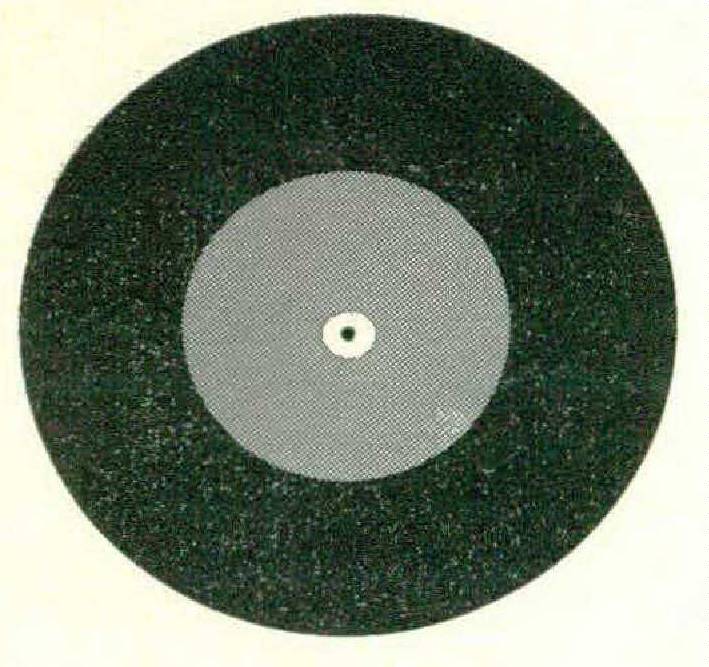 Holst: The Planets
Herbert Von Karajan conducting Vienna Philharmonic Orchestra; London CS6244 (stereo) and CM-9313
Gustav Holst, who died in 1934, was a British composer of Swedish descent who wrote some fifty works but is remembered for one, this one. The Planets is an orchestral depiction of the solar system, seven pieces that are imaginatively conceived, brilliantly orchestrated, and shrewdly contrasted. Holst chose mythology rather than astronomy for his inspiration, as evidenced by such titles as the following: "Mars, the Bringer of War," "Venus, the Bringer of Peace," "Mercury, the Winged Messenger," "Jupiter, the Bringer of Jollity," "Saturn, the Bringer of Old Age," "Uranus, the Magician," and "Neptune, the Mystic." Pluto was not discovered until many years after Holst wrote the work, so he cannot be blamed for omitting it. When played by an intelligent conductor with a disciplined and rich-sounding orchestra, The Planets can still make a tremendous effect. And that is just what happens on this record, with stereo providing an extra dimension for the expansion of Holst's universe.
Mendelssohn: Violin Concerto in E Minor
Bruch: Violin Concerto No. 1 in G Minor
Zino Francescatti, violinist, with Columbia Symphony Orchestra conducted by George Szell and New York Philharmonic conducted by Thomas Schippers; Columbia MS-6351 (stereo) and ML5751
Fanciers of ripe, juicy, full-blooded violin music wil find contentment in these two romantic concertos resplendently played by a master fiddler. Francescatti is in top form, generating an emotional warmth to match his technical virtuosity. The orchestral sounds are of commensurate richness, to the particular benefit of the Bruch, which is set forth with eloquence rather than sentimentality.
A. A. Milne: Winnie-the-Pooh, Chapters I-III
Maurice Evans, reader; Pathways of Sound POS 1032 (monaural)
One of the obligations of parenthood used to be reading the adventures of Winnie-the-Pooh. the bear of very little brain, to the rising generation. Nowadays the rising generation may, if it prefers, turn to records for accounts of Pooh, Eeyore. Piglet, Tigger, and the rest of A. A. Milne's gentle menagerie. Doubtless even the most average of parents can provide a certain intimacy — or at least, proximity —which Maurice Evans, speaking from a record, inevitably lacks. On the other hand, Mr. Evans' practiced voice, droll inflections, and sure sense of timing — not to mention his built-in durability — have their points, too. Perhaps the fortunate child is the one who can have his Winnie-the-Pooh both ways, plus the pleasure of reading it for himself.
Heroic Music for Organ, Itrass, and Percussion
E. Power Biggs, organist, and the New England Brass Ensemble (Armando Ghitalia, André Comé, and Gerard Goguen, trumpets; William Gibson and Kauko Kahila, trombones; Everett Firth and Arthur Press, percussion); Columbia MS-6354 (sttreo) and ML-5754
This might almost be a musical illustration of Psalm 150, with its injunction to praise the Lord "with the sound of the trumpet . . . with the psaltery and harp . . . with stringed instruments and organs . . . ." Psaltery and harp are lacking, but trumpets and trombones abound, and the organ music is provided by that energetic and excellent musician, E. Power Biggs. The record opens with the brilliant strains of the processional that used to be known as Purcell's Trumpet Voluntary in C Major, though the most recent researchers now assure us it really is the Prince of Denmark's March by one Jeremiah Clarke. There follows a stirring variety of ecclesiastical and theatrical fanfares, airs, voluntaries, and marches by Handel, Purcell, Telemann, and other seventeenthand eighteenthcentury composers. Mr. Biggs arranged the orchestrations, and the percussion parts (kettledrums, snare drum, cymbals, triangle, chimes, xylophone) were scored by Daniel Pinkham. Naturally, there is plenty of stereo to bring the old masters down to date, and make them seem joyously alive.
Medieval English Carols and Italian Dances
Noah Greenberg directing New York Pro Musica with Robert White, countertenor; Charles Brassier, tenor; Cordon Myers, baritone; Brayton Lewis, bass: and others; Decca 79418 (stereo) and 9418
Leave it to the New York Pro Musica, scholarly re-creators of a lively musical past, to produce a freshsounding Christmas record. These fifteenth-century songs stem from the era before the ascendancy of the Church of England; they are carols strongly flavored by the Roman Catholic liturgy, yet with a ruggedly British gusto and directness. They range from a simple but eloquent "Ave Maria" sung by two intertwined male voices to the "Agincourt Carol," a full-bodied, fervent patriotic hymn. The voices directed by Mr. Greenberg are impeccable, and the ancient instruments that support them (recorders, krummhorns, bass viols, and the like) make sounds that are a delight to hear. Four instrumental Italian dances are included to provide a change from the voices — not that any is really needed.
Pronouncing the Classics
Narration by T. A. McEwen; preparation by John Coveney; Record Source International MB-321 (monaural)
Here is a record that may make Milton Cross obsolete — a compendium of the correct pronunciations of 1200 musical names and terms. It is aimed at radio broadcasters and others in similar work, and is the brainchild of two recording executives, McEwen of London and Coveney of Angel, who are evidently convinced that the need exists. The record, with accompanying brochure giving phonetic spellings, is issued by Record Source International, a subsidiary of Billboard Music Week. 1564 Broadway, New York. Mr. McEwen's multilingual recital of musicians' names runs all the way from Adolphe Charles Adam to Giuseppe Zampiere.