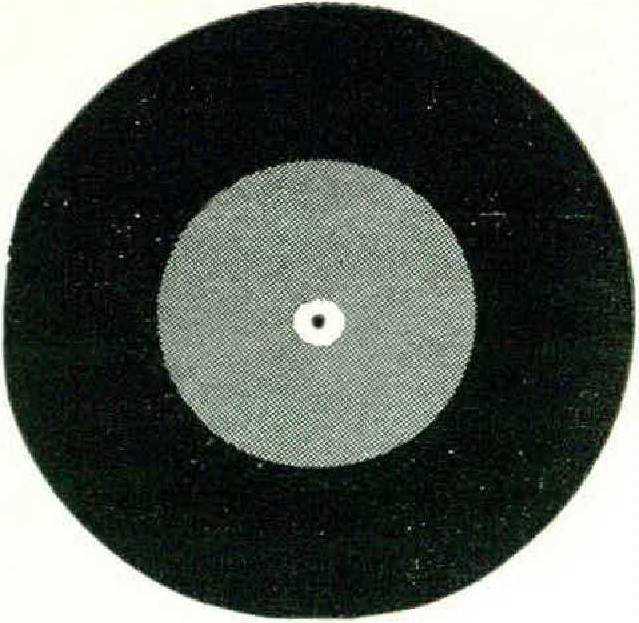 BY JOHN M. CONLY
Bartók: Suite from The Miraculous Mandarin
Shostakovich: Suite from The Age of Gold
Robert Irving conducting Philharmonia Orchestra; Capitol SP-8576 (stereo) and P-8576
Once I saw the first half of The Miraculous Mandarin as a ballet. It is hideous in the finest sense of the word, comparable perhaps to Poe's "The Masque of the Red Death." The music as a suite, however, is wonderfully compelling, especially when played by Robert Irving, whom I have considered, since his 1950 Boutique Fantasque, the best ballet conductor now at work. The sound is overwhelming, and if you live in a small city apartment with thin walls, expect trouble. The Shostakovich suite is a relief afterward. As I recall, it deals mostly with a soccer team and a covey of girls. Very lively, accordingly.
Beethoven: Concerto No. 5 in E-flat. "Emperor"
Leon Fleisher, piano; George Szell conducting Cleveland Orchestra; Fpic BC1139 (stereo) and LC-3791
Leon Fleisher visited me in autumn, 1960, and I asked him when he was going to try recording the Emperor concerto. He said, "Not till I'm ready." He was fooling me. He was ready. So was George Szell. It seems to me that, with the possible exception of the Vienna Philharmonic, the Cleveland Orchestra is the best concerto orchestra in the world. Anyway, Fleisher and Szell have put out an Emperor that for rhythmic flow and poignant contrast never has been matched in my experience. Artur Schnabel had more stark militancy, but not such songful intervals. Here there is love with the bravery, in exquisite tracery, and the listener learns about a Beethoven he may not have known before. The sound matches the music-making. There have been two other recent Emperors, by Van Cliburn and Fritz Reiner for RCA Victor, and by Guiomar Novaes and Jonel Perlea for Vox. Both are meritorious, but the first is a little elephantine and the second a little ladylike when matched with the superb thing that Fleisher and Szell have made.
Beethoven: Fidelio
Hans Knappertsbusch conducting Sena Jurinac, Jan Peerce, Maria Stader, Murray Dickie, other singers; Bavarian State Opera Orchestra and Chorus; Westminster WST-318 (stereo) and XWN3318
Fidelia was a failure twice, but Beethoven called it the dearest of his children. Kirsten Flagstad named it her best-beloved of all operas. Toscanini made it the most exciting of all his opera programs for NBC radio. Now Hans Knappertsbusch, at eighty-four, really has proved that it is one of the most beautiful things ever written for the lyric stage. The Toscanini-NBC version was truncated but pardonably, since it was, as recorded, a radio transcript. This Westminster is a real recording. It is edited a little, but not harmfully; and Dr. Kurt List, supervising the production, has maintained the musical drama most thrillingly and, I may add, subtly, in the sense of separation of voices, human and orchestral. Jurinac and Peerce are both heroic and on pitch. The orchestra surpasses itself, and the engineers were patently competent.
Liszt: Concerto No. 1 in E-flat; Concerto No.2 in A
Sviatoslav Richter, piano; Kiril Kondrashin conducting London Symphony Orchestra; Philips 900000 (stereo) and 500000
The Liszt First Concerto, played by Edith Farnadi and Hermann Scherchen, was one of the early wonders of LP high fidelity. Dr. Scherchen took his task without undue seriousness, but the engineers (Westminster) were selling hi-fi, meaning triangles almost thrust into the throats of the microphones, and audio fiends were gleeful. The two new Liszt concerto versions are quite different. Richter's giant, delicate hands bring out beautifully what the brilliant experimental abbe-pianist had in his head. and Kondrashin is one of the most perceptive Romantic conductors in the world. Both works are dancingly lovely, even when thunderous, but the scherzo of the First is like a visit to fairyland. Philips is now allied with Mercury; Wilma Cozart, Robert Fine, and Harold Lawrence supervised the production, which was made on film. The sound is superb.
Rossini: Overtures
Piero Gamba conducting London Symphony; London CS-6204 (stereo) and CM-9273
It has been a grief to some of us that Toscanini died just as the wonders of stereophony were being realized. Here is some compensation. The stereo sound is aboundingly vital, and the playing is so much like Toscanini's that one must honor Gamba for the able emulation. He is hardly into his twenties, and the London publicists still call him Pierino. He was a boy wonder, and used to take his toy electric train on tour with him. Now he is a real man, and anyone who doubts it need but listen to his William Tell or Semiramide overtures. They have the Toscanini pace and blaze; Gamba has been doing his homework. He will graduate to Beethoven and Verdi. Meanwhile, he soars with Rossini. The other overtures are Barber of Seville, Thieving Magpie, and Silken Ladder.
Ten Great Singers
Enrico Caruso; John McCormack; Ezio Pinza; Amelifa Galli-Curci; Rosa Ponselle; Lili Pons; Elisabeth Rethberg; Lawrence Tibbett; Kirsten Flagstad; Beniamino Gigli; various conductors and accompanists; RCA Victor LM-6705: five monophonic LPs
I believe there are fifty-six songs and arias in this set, so I shall not attempt to list them, but they are mostly the cream of the crop, and they have been superbly processed for long play. Of course, some sound old; the earliest were sung into acoustic horns in 1903, when the fi was not very hi. But the artistry was marvelous, if not exactly what we want today in opera houses, where singing has become acting rather than athletic exhibition. Yet there is fascination in what Caruso could do with "Celeste Aida" and with what GalliCurci could do with "Sempre Libera," even if dramatic continuity was completely ignored. These recordings were made by the stars at their best. The result is celestial.