Old Fitzgerald Distillery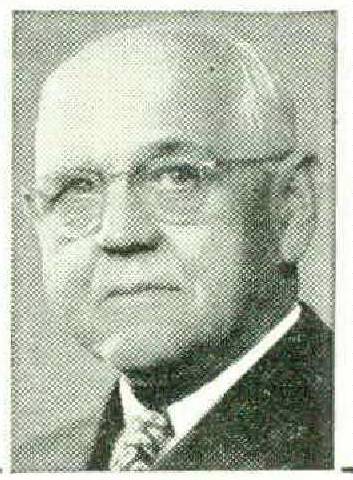 Don't Promise What you Can't Deliver
by Julian P. Van Winkle
President
Louisville, Kentucky Established 1849
"I love a rooster," Josh Billings used to say, "for two things: the crow what's in him, and the spur what's on him to back up the crow."
For the past ten years these little columns have contained some fairly persistent crowing about the uniquely satisfying flavor of our old-fashioned sourmash bourbon.
But only if you have critically savored our famous OLD FITZGERALD can you really know if the "spur" in its flavor backs up my crow.
One of our customers writes, — "When I have a social glass I don't want a 'panty waist' whiskey, I enjoy the robust flavor of OLD FITZGERALD."
And it is true that, starting with our secret family recipe to the far-distant day of final aging, our bourbon is made solely for our friend and others like him who want to taste their whiskey.
But there are those who don't! If you are one who seeks the "meek and mild," our OLD FITZGERALD may be a bit too vigorous for your taste.
Yet this you'll never know until you try. To you I recommend the open-mindedness of the old vaudevillian who, asked if he played the violin, invariably replied: "Don't know, I've never tried!"
It may well be that after your first bottle of OLD FITZGERALD the blandness of your present whiskey may be so pale on your palate that you will join an inner circle of Bourbon Elite who have made Old Fitz the final choice of their mature tastes.
If you will make this honest test, then write and tell me if my "crow" has been too loud, or —if you find it so, not loud enough, —I will return the favor by sending you our patented "Proof-Selector" jigger which measures out the desired amount of flavor from your bottle of OLD FITZGERALD.
Kentucky Straight Bourbon Always Bottled-in-Bond Mellow 100 Proof