Beethoven: Piano Sonatas No. 3 in C Major; No. 9 in 10 Major; No. 22 in F Major; No. 12 in A-flal Major; and No. 23 in F minor, "Appassionato"
Sviatoslav Richter, pianist: Columbia M2L-272 [monaural): two records
This is a record in the sense of a historical repository as well as of a musical re-creation, for this album consists of an on-the-spot recording of the great Russian pianist's American debut at Carnegie Hall on October 19, 1960. it is all there, including the occasional unsuppressable coughs from the audience, and the infrequent wrong notes from the pianist. Richter's program that night was deliberately uncompromising,
with many in his audience waiting
patiently through four of the less celebrated Beethoven sonatas to get to the Appassionato. But Richter's prodigious technique and keen insight are as illuminating in the early sonatas as in the late. Columbia says it has made a deal with Mezhdunarodnaya Kniga, the Soviet trade organization, to publish the first five of Richter's Carnegie Hall appearances. If so, it might do well to curtail the outbursts of applause, which resound less pleasantly in the cars of a record listener than in those of a performer.
W . A. Mozart II: Sonata in E Minor for Cello and Piano, Op. 19 W. A. .Mozart: Andantino in B-flat for Cello and Piano
Bonifacio Asioli: Sonata in C for Cello and Piano
George Neikrug, cellist, and Harry Kaufman, pianist: Society for Forgotten Music S-2010 (stereo)
One of the disappointments life spared Wolfgang Amadeus Mozart was that of hearing his son's dull and pallid music. The boy, baptized Franz Xaver Wolfgang, was only five months old when his father died in 1791; later on, when he became a composer himself, he hopefully adopted the parental name. Most of his adult life was spent in the city of Lvov, in the Ukraine, where he must have been a musical lion. His music is unplayed today and. if this cello sonata is a fair example, for ample reasons; it is conventional in structure and undistinguished in content. Bonifacio Asioli, also making a delayed debut on records, was an Italian who lived from 1769 to 1832; his cello sonata shows much craftsmanship and little inspiration. Also included is a fragmentary movement for cello and piano by the great Mozart, left uncompleted after thirty-four measures. It offers by far the most rewarding five minutes of music on the record.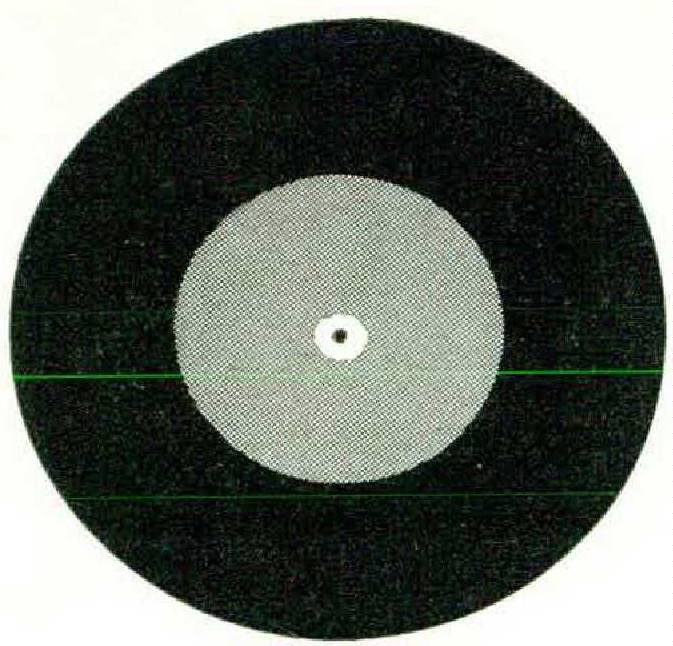 The History of Italian Music, Vol. I: From Gregorian Chant to Giacomo Carissimi
Directed by Cesare Valabrega, under the auspices of the Italian State Record Library and the International Music Council with the collaboration of UJ NESCO; RCA-Italiana LM-40000 (monaural): ten records
Two classes of listeners will particularly covet this lavish leather-bound album imported from Italy: scholars and status-seekers. For either, the price is $80, making it probably the most expensive album on the market. But the musical riches are abundant, too, for the survey begins with Gregorian and Ambrosian chants and ranges through the secular and sacred polyphony of the fifteenth and sixteenth centuries, the madrigal, and the beginnings of opera and oratorio. Palestrina, Peri, and Monteverdi are among the great names represented, but many of the delights are by the lesser known and even the unknown –for instance, a thirteenth-century lyrical passion play so dramatic and moving that it leaves one hanging on every word; some lovely Renaissance lute and flute music composed by, among others, Vincenzo Galilei, the father of Galileo; and a selection of charming sixteenth-century songs. The performances, by a variety of Italian soloists and ensemble groups, are anything but musty; the sound is richer than RCA sometimes achieves on its American records. The handsome 110-page, album-sized booklet, illustrated with color reproductions,
is comprehensive, authoritative, and printed in English, but the Italian and Latin vocal texts are left untranslated, inexcusably. Three similar ten-record albums will eventually carry the series into modern times.
Langston Hughes: The Best of Simple
Melvin Stewart, monologuist; Folkways 0789 (monaural)
Simple — otherwise, Jesse B. Semple — is the loquacious, beer-drinking, shrewdly observant Negro folk hero created by Langston Hughes, the poet. He has appeared in a weekly newspaper column, three books, a Broadway play, and on television, but a record sets forth his wry and pointed humor as aptly and as durably as any other medium. Mr. Stewart, who has played Simple on the stage and in television, delivers Simple's comments on such matters as interracial seminars, army integration, and "jazz, jive, and jam" with such conviction that you're sure he shares Simple's views. Particularly memorable is the way Mr. Stewart, reciting an imaginary eulogy over Simple's dead body, swings almost imperceptibly into the rhythmic cadences of a Negro funeral chant.
Martha Schlamme in Concert
Martha Schlamme, folk singer, accompanied by Tanya Gould, pianist; Maurice Bialkin, cellist; Leonard Portnoy, woodwinds; Jerry Silverman, guitarist; MGM S-3978 (stereo) and 3978
Sixteen songs, six languages, and a singer with a resolute and musical voice – that would about sum up this stirring folk-music program, recorded in concert at an unspecified locale. Miss Schlamme is a girl with a good measure of what used to be called social consciousness; she pours particular conviction into two Irish ballads – one a song of the potato famine of the 1840s ("The praties they are small, And we ate them skin and all"); the other, said to be the original version of When Johnny Comes Marching Home, a deeply moving, dirgelike song of a blind and crippled soldier returning from his last battle. Other standouts include Surabaya Johnny, a bitter little masterpiece by Kurt Weill and Bertolt Brecht from a drama called Happy End; a Spanish Civil War marching song; and a delightful childlike ditty entitled Oliver Cromwell. A versatile singer. Miss Schlamme.