BYEDWARD WEEKS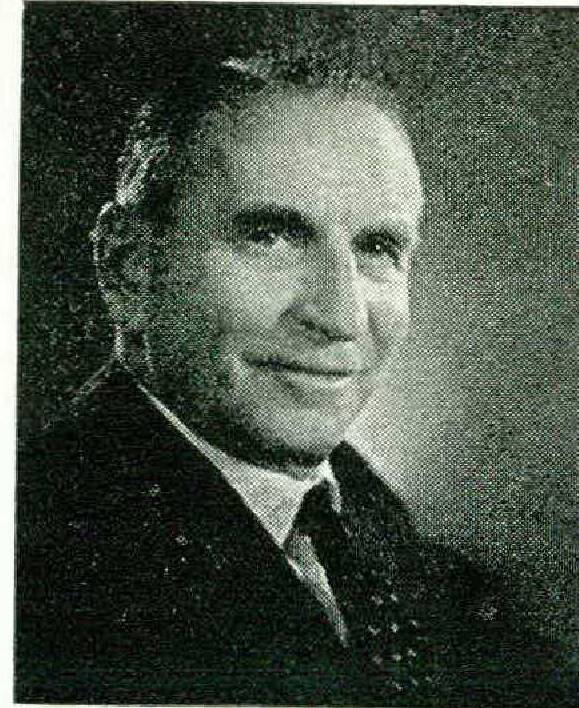 OUR unsclective infatuation with television is now at an end, and today in Boston we look to Station WGBH-TV, Channel 2, the educational channel, for the edification and cultivation so sadly lacking in the Commercial networks. WGBH is the major producer of programs for National Educational Television, a noncommercial network now reaching filly-six cities.
In the 1940s, when he was chairman of the FCC, James Fly tried to persuade Harvard University to initiate a new FM radio station. The college authorities were loath to assume such a responsibility singlehanded, and they turned for advice to the Lowell Institute, which for more than a century had been providing the old lyceum form of lecture series for Bostonians. Ralph Lowell, the executor of the institute endowment, was quick to see the possibilities, and in time the plan was enlarged so as to bring together eight colleges and universities and live of the city's leading institutions — the Museum of Science, the Museum of Fine Arts, the Boston Symphony, the New England Conservatory of Music, and the Lowell Institute — in a Cooperative Broadcasting Council. Drawing from such talented and diverse resources, it is no wonder that Station WGBH-TV became the leading educational station in the United States. More than half of the regular operating funds come from the viewing public, the rest from the participating institutions — never enough to give the operators quite as much as they want, yet enough to stimulate the audacity ol the programing and to reach out through relays to viewers in the six New England states.
Here is the way that station WGBH has drawn from its galaxy. In Brandeis University it found the initial backing for Mrs. Roosevelt's monthly program, Prospects of Mankind, which provides thoughtful and provocative discussions for National Educational Television and also for commercial channels in New York and Washington; from Harvard have come Crane Brinton's magnificent lectures on the Anatomy of Revolution (picked up by the Navy and put on films for the crews of atomic submarines) and the newscasts and background interviews by the curator of the Nieman Foundation for Journalism, Louis M. Lyons; Prolessor P. Albert Duhamel of Boston College contributes his interviews with current authors in l've Been Reading: from the Museum of Fine Arts have come astonishingly popular lectures on painting and sculpture by Brian O'Doherty; the frontiers of science are explained on The M.I. T. Science Reporter; Boston University provides Father O'Connor and his Jazz Anthology; the New England Conservatory helps produce full-length operas; and when the Boston Symphony Orchestra is in Cambridge, the concerts are telecast from Sanders Theatre. The President's press conference is always telecast, in full. The Decisions programs, sponsored by the World Affairs Council, involve thousands in home discussion groups. Lectures by eminent authorities such as C. P. Snow, Ambassador George F. Kennan, and Aldous Huxley arc carried, sometimes live, sometimes after their delivery on campus. And finally, by contract with The 21-Inch Classroom, with approval of the Massachusetts Department of Education, WGBH-TV produces daily programs of instruction in French, science, music, and current history for a quarter of a million classroom pupils in more than 160 school systems.
When you begin on a shoestring, as this channel did, you don't mind how cramped the quarters are, so long as the work can be done. Station WGBH rented space in Cambridge in an old brick building on Massachusetts Avenue across from M.I.T. Here, in what had once been a skating rink, the studios, the backdrops, cameras, and a minute waiting room were available for the brain power that came and went; here its miracles were performed; and here, before dawn on last October 14, a fire broke out with such devastating effect that, as the Christian Science Monitor reported, It badly damaged a national asset."
A fire, like a centennial, creates a momentary glare in which people look at you with a fresh concern. This one was out of control before it was discovered, and the losses to WGBH were staggering. Among the things it will need for a new beginning — in addition to a new building are eight television cameras ($20,000 each), two video tape recorders ($50,000 each), one television master control board (redesigned and custom built just before the fire), dozens of TV monitor screens, miles of expensive TV cable, two lighting boards, forty-seven microphones, scenery and props, scores of spots and scoops, which take years to accumulate. Of course, the equipment was insured, but the cost of replacement will far exceed the stated value, and something like a million and a half dollars will be needed to put this team back under its own roof with proper tools.
The way Boston rallied to this disaster is a story worth telling. A member of the staff who was early on the scene was able to rescue the tapes for instruction, and thanks to the superb cooperation of Boston's commercial stations, the classwork went forward without a break. The generosity of the Catholic Television Center, which made its facilities available to Channel 2, and the continuing help of the commercial stations made it possible for Channel 2 to resume a full schedule of adult evening programs after the loss of only a single day.
Meantime, volunteers all over New England passed the hat and sent in the money needed for the new beginning. Sons of the American Legion in Needham went through the neighborhood collecting donations to fill a barrel on the back of a fire engine. Donald Smith, age eleven, of Lynn, called to get permission to solicit from his neighbors. He had already gathered $5.52. Four hundred and thirty pupils in the Brett Elementary School in Brockton chipped in together and sent a check for $100. The envelopes for emergency appeals were addressed by dozens of people of all ages, including one woman who had quietly donated several thousand dollars to the rebuilding fund. All the commercial channels in town showed films of the fire and kept reminding us of the loss; there were special benefits at Jordan Hall, sponsored by the New England Conservatory of Music, and another benefit at the Astor Theatre, sponsored by Mayor Collins of Boston and the newspaper publishers and radio-TV executives. The rebuilding fund at this writing has reached a total of $350,000, but the giving will continue through Christmas. The spirit of competition disappears when a guy you respect is knocked flat; many o! us never appreciated how much we had to lose until Station WGBH was burned out.
YEAR'S END
Early in his affectionate and admiring biography, CARL SANDBURG (World, $5.00), HARRY GOLDEN stakes the claim: "Both chronologically and spiritually, he is the first poet of Americas twentieth century."A challenge as sweeping as that invites comparison. What about Robert Frost? When one has sprinkled enough salt on Mr. Golden's superlative, what he really means is this: Sandburg, the son of an immigrant, came to full voice when the melting pot, the greatest experiment in assimilation in Western history, was at full boil. As a hobo and organizer for the Social Democrats, Carl was in complete sympathy with the working man; as a poet he "knew the trials of the city and the despair of the farms"; as a native of Illinois he became a worshiper of Lincoln; and as a singer and song writer he sought lot and treasured our oldest folk music — in short, Sandburg is the voice of the many bloodstreams which, as they have blended in this century, have provided us with our fresh strength and leadership.
Mr. Golden's method as a biographer is to work in a pattern of short vignettes. He begins with Carl's boyhood in Galesburg in the 1890s and tells of how, as a shoeshine boy in a barbershop, he got the essential feel of the way men talk, of how he drove horses on a milk route, and later for the Galesburg Fire Department — and read Karl Marx while the other firemen played checkers; of how at eighteen he hoboed his way to the Kansas wheat fields, was arrested for riding in a coal car, and spent ten days in the Allegheny County JailWherever he went, he listened to the lino-o, and the compulsion to write was strong in him before he attended Lombard College. Sandburg says that the three great influences in his life were his teacher, Philip Green Wright, and the two Steichens — Paula, his wife, and Edward, his brother-in-law. It is part of the biographer's gift to show us how these people — and others helped to bring out "the iron-jawed Swede "
In his informal, friendly prose, Harry Golden tells us what the guitar means to Sandburg; we mark his generosity to writers, old and new, his lifelong habit of saving money for his three daughters; his "genius for walking"; his love for the faun and for the herd of seventy-two pedigreed goats which Paula manages so efficiently. You judge a man by his likes, and Sandburg's likes are Ralph Waldo Emerson ("I want Emerson in every room"), Governor Altgeld, John Steinbeck, Ralph McGill, Jessamyn West ("she's in the Thoreau tradition"), Adlai Stevenson, Archibald MacLeish, to name a few; and by his dislikes, which in Sandburg's case include anti-Semitism, antisegregationists, and critics who disparage what lie reveres. It is good to see Sandburg in that illuminating letter by his daughter, Helga; to hear his voice described by Ben Hecht and his prodigious walking by Bob Sherwood; and when Carl says of Edward Steichen that "he embodies the American Dream," one would like to add, yes, and that goes for both.
I have only recently caught up with MAY SARTON'S THE SMALL ROOM (Norton, S3.95), an intense, perceptive story probing the relationships between faculty and students, faculty and president, president and trustee in a small New England college for women. The crisis which has blown up over the plagiarism involving the most brilliant girl on campus is disclosed to the reader, as it was to the community, by Lucy Winter, an instructor in her first year of teaching who is remarkably shrewd and unintimidated. This is a power struggle between women for values which Miss Sarton defines in words so much more eloquent than mere academese. Lucy, who comes to the little community after a broken love affair in the belief that she can bind her wounds in a safe little world, finds herself caught in the bitter rivalry between the generations and in problems involving conscience and a new and unsuspected love. The concise economy of Miss Sarton's style is a delight to read.
During 1961, the preponderant interest of the reader was in nonfiction, and in view of our unceasing concern for Germany and Russia, it is fortunate that we should have been offered two such informative and well-written volumes as The Rise and Fall of the Third Reich by William L. Shirer (the first ten-dollar book in American annals to sell more than a million copies in one year) and Ambassador George F. Kennan's Russia and the West. As the deviations deepen among the Communist states, there is an increasing curiosity about Red China. Edgar Snow, whose Red Star Over China was a trail blazer, was readmitted to Red China in 1960. Me writes with a perspective few other Americans possess, and his new book, now being finished in Switzerland, is eagerly awaited. There will be at least two new biographies of Mao Tse-tung; there will be a reissue of Mr. Snow's invaluable Red Star Over China; and there is now available in a Praeger Paperback an excellent and concise volume, Red China: An Asian View, by Sripati Chandra-Sekhar. One of India's most distinguished social scientists, Mr. Chandrasekhar has analyzed in his clear, graphic English the operation of the communes, what is true and what is pretentious in Red China's industrialization, the extraordinary new role of women, and the seriousness of the population problem.