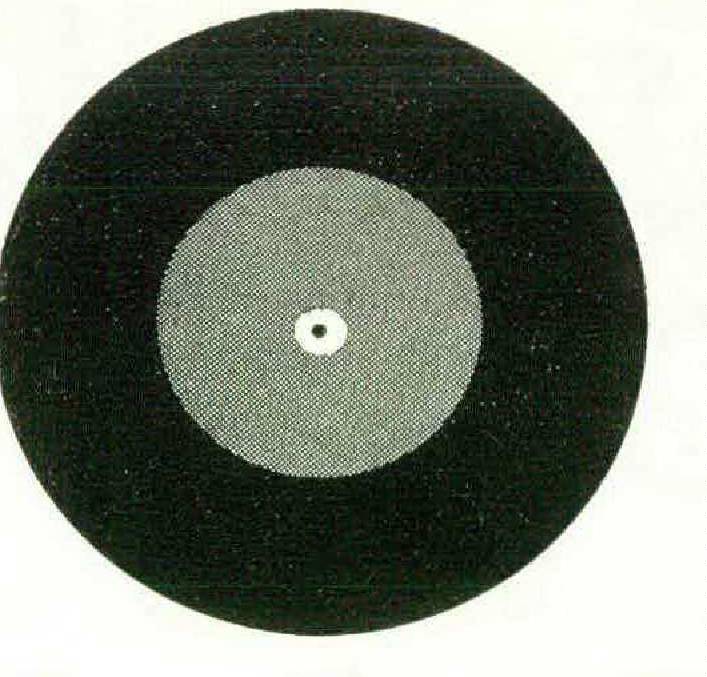 Backwater Blues
James P. Johnson, piano; Riverside 151
The "King" of stride piano is here featured in twelve solos transcribed from piano rolls made from 1920 to 1927. The Riverside engineers have done a marvelous job of cleaning the tracks for high fidelity, giving us new opportunity to hear a giant stride down the keys. Johnson, the composer of Charleston, taught the late Fats Waller and had a marked influence on Duke Ellington. His stride piano, an extension of the basic ragtime, has the wonderful drive and vitality that were jazz at its earliest, its truest, and perhaps its best. His death in 1955 left no successor to the throne.
Free Jazz: A collective improvisation
The Ornette Coleman Double Quartet (Quartet 1: Ornette Coleman, saxophone: Donald Cherry, pocket trumpet; Scott La Faro, bass; Billy Higgins, drums: Quartet 2: Eric Dolphy, bass clarinet: Freddy Hubbard, trumpet; Charlie Haden, bass; Ed Blackwell, drums); Atlantic 1364 and S-1364 (stereo)
Since Ornette Coleman blew into national prominence as a student at the Lenox Jazz School in 1959, there has been great cause for controversy among the anointed. The sound that comes out of his white plastic saxophone is beyond words. It may even be beyond music. With the exception of a couple of short sections, this record consists of free improvisations by the two quartets, both playing at the same time. There were no preconceptions as to themes, chord patterns, or chorus lengths. The guide for each soloist was a brief ensemble part that introduced him and gave him an area of musical pitch. Coleman cannot be dismissed as a charlatan, for his previous Atlantic recordings — This Is Our Music (1353), Change of the Century (1327), and The Shape of Jazz to Come (1317) — contained beauty and meaning, and melodic invention. But this latest release is the most annoying caterwaul of the year.
Gut-Bucket Trombones
Roy Palmer and Ike Rodgers, trombonists; Riverside 150
Palmer and Rodgers were trombonists of the twenties, and their playing reflects that rough, tough era. Palmer's driving horn is tremendously exciting in the tradition that is known as South Side Chicago style. Rodgers plays a primitive horn, but he plays it well, and his solo backgrounds for the two female traditional blues singers on his side of the record are what you might call thought-provoking. Another interesting feature on Palmer's .side is the kazoo and washboard of the old-time skiffle session. The engineers have done a first-rate job in transcribing the tracks of the 78s, made in the twenties.
Kid Thomas and His Algiers Stompers
Riverside 365 and 9365 (stereo)
Sweet Emma, "The Bell Gal," and Her Dixieland Boys
Featuring Jim Robinson; Riverside 364 and 9364 (stereo)
Riverside has done a great service by sending a team to New Orleans to record for posterity the last of the authentic players in the true New Orleans jazz style. Several of these musicians are in their seventies, but their drive and vitality belie their years. It is a pleasure to hear the last of the Big Daddies and Hot Mammas playing the kind of music that moans of days gone by.
Miles Davis: Steamin' With the Miles Davis Quintet
Prestige 7200
Probably the best of Miles Davis' groups was the quintet he dictated to from 1955 through 1957. It consisted of himself on trumpet, John Coltrane on tenor sax, Red Garland on piano, Paul Chambers on bass, and Philly Joe Jones on drums. This is the fourth of the group's recordings to have been brought out by Prestige, and it seems to me the finest. Each player could roam without fear, knowing that Jones was there to lead him home, and to me, Coltrane is as exciting as Davis as he goes further and further in his own creative daring. There is infinite variety in what the group does with the pieces by Monk and Gillespie, and with Richard Rodgers' Surrey With the Fringe on Top.
Otis Spann Is the Blues
Candid 900/ (stereo)
Ligbtnin' in New York
Candid 8010
There are plenty of people singing the blues, but they are mostly intense young men and women from New York City who have learned how to play the guitar and who shout blues as if they had a toothache. Pianistvocalist Otis Spann and guitaristvocalist Robert Lockwood, Jr., are two earthy, rhythmic, fiercely emotional men. They play and shout the blues with the right feeling, so that you cannot help but experience it too. Even more vehement is the record by Sam "Lightnin' ' Hopkins, who is from Houston, Texas, where he makes his living singing the blues to his own guitar and piano accompaniment. He knows the blues because he has lived the blues, and when he shouts about trouble and women, you know that here is a man who knows what he's shouting about.
The Soul Clinic
Hank Crawford: Atlantic 1372 and S-1372 (stereo)
The great impact of singer Ray Charles owes much of its force to the superior ability of the jazz musicians backing him up. Foremost among them is alto saxophonist-pianist Hank Crawford, who recently started recording with other members of the band, but without Ray Charles. His first record, More Soul (Atlantic 1356), had great promise, and now this new album fulfills the promise and leads us to expect exciting things to come. Crawford is refreshing on the contemporary jazz scene, for his playing has warmth and personality, summed up in the present jargon as "soul." The soulfulness is complemented by the other members of the group: Dave "Fathead" Newman, tenor sax; Leroy "Hog" Cooper, baritone sax; Phillip Guilbeau, trumpet; John Hunt, trumpet and fluegelhorn; Edgar Willis, bass; and Bruno Carr, drums. Outstanding in the album is Crawford's emotion in the playing of his own Lorelei's Lament. This kind of jazz wears well, catching you on each rehearing with a loveliness that is as old and constant as melody itself.