Indeed There Is a Mrs. Billingsley
DILLON ANDERSON is a Houston lawyer who served as Special Assistant to the President for National Security Affairs under President Eisenhower in 1955 and 1956. At our urging, Mr. Anderson published two novels about his famous characters, Clint Hightower and Claudie, and his new book about that poker-playing sportsman, Billingsley, THE BILLINGSLEY PAPERS, will be brought out this month by Simon and Schuster.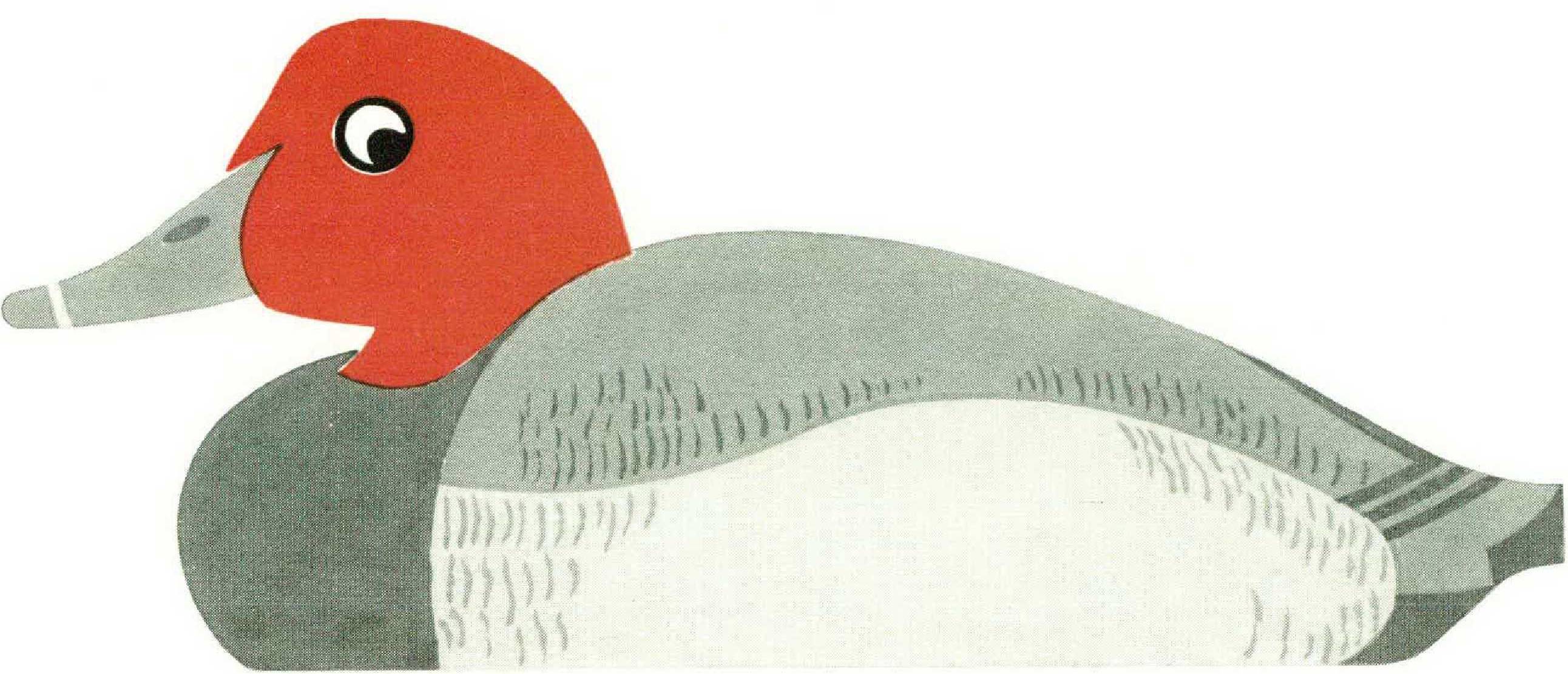 I HAVE been thinking a great deal lately about people who have never met Richard K. Billingsley, Esquire, personally, people who must receive at second hand accounts of his manly athletic exploits, his wizardry at poker — stag games — and the masculine avidity which he brings to the outdoor world of fin and feather. Reasonably, such vicarious friends of the great man might wonder about Mrs. Billingsley, or might even wonder whether there is actually such a person.
Not only is there such a spouse, but she is the very beautiful Cynthia Billingsley, whose femininity exceeds, if this be an apt comparison, her husband's masculinity. Cynthia's alert hazel eyes are as bright as any berry in the crisp autumn woods. They twinkle, in fact, when it is fitting. Neat, petite, and precise in her make-up and movements, she restrains and regulates her mighty mate with precise intrepidity. Still, I must not imply that she is a shrew, or that she commands in him fear, as does the mouse in the elephant. Rather, it is respect which she nurtures in him, which, incidentally, does surpass somewhat that of the elephant for the mouse in the fable.
Cynthia Billingsley's regulatory role and the classical bravura with which she plays it emerged with crystal clarity in recent events at Buttermilk Slough Duck and Snipe Club.
The time was about halfway through the duck season, or perhaps a little beyond, and by virtue of a year-old reservation, there were just four members in attendance that weekend — Billingsley, Tom House, Ernest Toomey, and myself.
The wives were on hand pursuant to rule LIX-c (1) of the club, designed to allow members to bag twice the legal limit on one day each season by the simple expedient of bringing along the wife, buying her a license with duck stamps affixed, and, of course, fetching an extra gun for her; "provided, however, such spouse actually accompanies the member in the blind and remains there during the entire shoot."
The eight of us dined early at the club in order to retire for a good night's sleep before 5:15 A.M., the hour when, by time-honored custom, Liver Lip Koontze, the senior guide at Buttermilk Slough, would rouse us with his duck call.
After dinner we sat around the big fireplace in the Mallard Room, so as to allow the ladies to go as far as their limitations permitted in the enjoyment of several features of these normally male precincts.
There was the portrait, above the mantel, of an early Buttermilk Slough guide, Lou Atz, who had left the club to ride with Teddy Roosevelt up San Juan Hill and had died later of yellow fever; there was the mounted pair of greenhead mallards on one side of the fireplace and the rather more lifelike pair of wood ducks on the other; there was the photograph of the old clubhouse, which had burned in 1926; and, of course, there was the framed letter of thanks from a former President of the United States who had hunted at the club when he was a far less controversial figure.
IT WAS Tom House, I believe, who spoke first of the one new addition to the room, a fine specimen of Rocky Mountain bighorn sheep, mounted and glowering down at us from above the entrance. Eleanor Toomey, who had heretofore been quietly sipping a long drink, said, "Good Heavens, Ernest, he's too big for this room. He didn't butt his way in, did he?" Then she walked over and stood before the sheep's head, drink in hand, before saying, "Baa, baa, black sheep; what big horns you have !"
Ernest Tootney, knowing his Eleanor, endeavored to cut her off before she could develop fully the sacrilege which was palpably in her heart about the handsome trophy; he hastened to read aloud the bronze inscription underneath, "Gift of Richard K. Billingsley." and the date.
"Oh, for heaven's sake, Dick," Eleanor went on, "I didn't know you raised sheep."
"Dick killed that one," I said, since Toomey's gambit had fallen far short of its object. "Killed it on his big-game hunt in Canada last fall," I continued, in order to hold the floor. "It's a bighorn. Very rare, very wild, and very hard to kill."
Since I maintain that timing is the essence of Cynthia Billingsley's art, particular attention is drawn here to the fact that, up to this point, she had taken no part in the big-sheep colloquy; nor, indeed, had the sheep killer himself.
Tom House asked, "Say, Dick, wasn't it on this same hunt that you got the moose? The one mounted in your office?"
"Same hunt," Billingsley said. "Same week."
Terse and crisp and ample, I remember thinking. " The moose," Billingsley nevertheless elaborated, "was a fairly easy one to take; let me say that. Close up; still, not close enough for real trouble if I hadn't killed him with my first shot. But let me come back to the moose later. It was that bighorn sheep there that almost made an old man out of me."
Here Billingsley settled visibly in his chair, unbuttoned his duck-adorned waistcoat, and loosed his belt a notch before going on. "We'd been tracking him for two whole days, and though we'd seen him twice the first day, it was about four o'clock in the afternoon of that second day before we got so much as a glimpse of him. Slim, my guide, had told me that the trail was getting hotter and that I'd get a shot before sundown. I'd never have believed anyone but Slim though, since it was already so late. What a guide! I mean, it was uncanny the way Slim could pick the trail from the slightest signs. Don't let me forget to explain later some of the ways he could tell that we were still on the trail." (Still, mind you, not a word from Cynthia Billingsley.)
"Anyway, as I said," the great hunter rumbled on, "it was about four o'clock in the afternoon, and the day was warm for September, and sunny. Had I mentioned that?" No answer. "Anyway, I was carrying my new two-seventy with the telescopic sight, of course — the only gun, I always said, for the kind of shot I'd have to make. All of a sudden Slim halted and studied the rocky ledge a good four hundred yards across the canyon. As he searched the afternoon shadows for the meaning of a slight movement he said he'd seen there, Slim actually seemed to quiver like a bird dog on point. Then he spoke in a low voice, for the bighorn's hearing is very acute. 'There he is, Colonel Billingsley, right above the brownishwhite ledge.' "
"Colonel Billingsley?" Cynthia inquired.
"Yes, pet," our narrator answered, visibly hacked. "Those Canadian guides will call a hunter Colonel unless you stop them." It is with no suggestion of resemblance to the fine trophy that I record here the sheepish look on Billingsley's face. The vital point to be made is that he was wide open for the kind of blow a really shrewish wife could have landed.
Instead, Cynthia said, "Dick also killed a caribou."
Please note the lateral thrust and the superb timing of her remark. She did not heckle her man; she did not contradict her man; nor did she interrupt him in the middle of a sentence. Moreover, you can fancy any husband's task in trying to ascribe her allusion to the caribou to any motive other than womanly pride in the deed - so long, that is to say, as allowance is fairly made for the oblique nature of the feminine slant on most things. Cynthia laid on a brilliant smile for Dick; then, with a technique far more effective than the direct blow of a sledge hammer, she cashed in on the pause by simply chatting on. "Dick had the caribou mounted, too. But there was no place for it in the house, so we put it in the garage."
"What on earth is it doing there?" Eleanor Toomey wanted to know.
"Molting and scaring children."Cynthia chuckled, and at about the same time Liver Lip Koontze stuck his head in the door and said, "Bedtime for duck shooters. It ain't long now till 5:15."
We were indeed a long way from the death of a moose or Slim's uncanny skill in trailing sheep. By now all of us but Billingsley were on our feet, and as we left the Mallard Room, Billingsley did something I'd often seen him do before in intimate circles. He gave Cynthia that little token of affection which so often characterizes domestic felicity, that is, a half pat, half spank on the fanny. Except this time it seemed to lift her off the floor several inches.
BY ELEVEN THIRTY the next morning the hunt was ended, and the eight of us were again sitting around the same fireplace in the Mallard Room at Buttermilk Slough. The men's noses and ears were redder and the ladies' pinker from early-morning exposure to the winter winds, and over steaming cups of hot Tom and Jerry we were settling down to the traditional Buttermilk Slough ritual of recounting the highlights of our morning in the blinds.
Now, this exercise involves no obligation to listen to the other shooters report; indeed, custom sanctions wandering in and out of the room to replenish drinks while a report is under way. Nevertheless, it is quite clear that for anyone to bring up an extraneous subject before all the shooters have finished their accounts would be, to say the least, dubious Buttermilk Slough manners.
Billingsley and Cynthia had been the first couple to return from the blinds, bearing their respective limits of big ducks. This fact was discernible to me — and I suppose to one and all — in the great man's manner and bearing. I mean, the degree of patience with which he waited until others had their say, augmented, naturally, by the guide grapevine that I and my wife were two short of the double limit. House's bag was mainly teal, and Ernest Toomey had in his bag a pulldoo and a spoonbill (strictly non-U breeds). Thus, with the magnanimity that assurance gives, Billingsley listened, and even drew Eleanor Toomey out with a polite question here and there.
I was about to give the concise account of how I'd bagged my ducks: first, the high long shot at a mallard hen on her third trip over my blind, barely winging her but downing her in sufficient range to finish the kill after she fell crippled in the bulrushes; next, a fast shot at a widgeon hen as she passed the blind from left to right; then her mate, as he circled from right to left (not quite a double, however, since I'd had time to reload); a bull sprig that got by my first shot but fell quite dead from straight overhead on my second; a teal singled neatly out of a flock as it dipped low and fast over the decoys; a second widgeon, this time a drake, which had appeared from nowhere and had to be shot going away; then, after a long, long wait — thirteen rows, to be exact, on a sweater for our grandson which my wife was knitting that morning in the blind — a greenhead mallard that had decoyed nicely and spread his wings in true etching pose before the blind.
I was ready, as I have indicated, to give the foregoing account of my morning's shoot when the shattering disclosure broke about the House bag. It came swiftly and without warning from Huguette House, Tom's statuesque war bride of quite a few years ago, who, it turned out, had learned as a girl in France to shoot for meat. She blandly volunteered that with one shot she had killed four of the teal in the House bag while they were swimming among the decoys.
Ernest Toomey blanched and froze with a match midway between the box on which he'd struck it and his pipe. I remember a blinding flash which in my mind's eye accompanied the picture of Huguette's pot shot at the sitting ducks. In fact, all present, save the hapless Huguette, were painfully mindful that it was the first admitted breach in the history of Buttermilk Slough Duck and Snipe Club of a rule so sacred as to make the law of the Modes and Persians seem as full of loopholes as the French income tax code. The Buttermilk Slough rule: YOU SHOOT THEM ON THE WING.
But it was Billingsley who, though silent, reacted most palpably. I wish fervently that all who do not know him personally could have seen the look he gave poor Tom House during the dank silence which followed Huguette's statements. It was that withering tight-lipped grimace I'd seen him use years before on a poker player who had opened a jackpot without openers, and poor Tom's expression suggested he'd like to go right out, take these wretched teal away from the pluckers, and force-feed them, feathers and all, to Huguette.
The subject needed a change in the worst way, and I looked at my wife, who has long specialized in such matters. She was placidly knitting away on that sweater for our grandson she'd started earlier in the blind, and she was manifestly not in on the tension that literally curdled the air in the Mallard Room. I looked at Billingsley again, and he was glaring at one and then the other of us — except, of course, he did not glare directly at Huguette.
The space around us soon seemed charged with one of those imbalances which boil up in nature — such as the lemming overpopulation before their marine suicide — and surely portend the coming of a dramatic restoration of balance. Then whatever was got more so, until the situation cried out for nature's equalizer, destined, you may have suspected, to be Cynthia Billingsley — after all, the leading lady in this account. "Don't you despise the way guns kick. Huguette?" she began.
Huguette said she certainly did. It made her shoulder blue, and that was why she didn't shoot any more after she killed those four teal on the water.
Cynthia did not bat an eye at the repetition of this scaring thought. "Dick's just dying to tell about the double shot he made," she went on quickly. "Aren't you, Dick?"
The wife of Lot could not have looked stiffer the day after she turned to salt than the unheeding Billingsley when Cynthia spoke to him. But he surely heard well for a man aghast, for when she needled him with, "Go ahead, Dick; don't be so stuffy," he said, "Well, I'd missed a canvasback I should have had, so the double only made up for that."
Then Cynthia caught him an oblique blow: "I thought it was a widgeon you'd missed," Not downright disputing his word, you will note, but tangentially negative and enough to throw him off his stride. By now he had entirely ceased to glare.
"The widgeon came quite a bit earlier, Cynthia,"he argued, as a trifle of uncertainty crept into the timbre of his voice. "And I didn't miss her. I got her on the first shot. Remember?"
"No," Cynthia answered with a sweet smile. "But go ahead, Dick, and tell about the double — the redheads."
"Oh, you mean that double." He actually grinned.
"Now, Dick, you know you didn't get but one double — the redheads. Go ahead; it was good shooting. Bang! Bang! And two big redheads hit the water."
"Oh, yes," he said. "The flight where you got one too. Big drake, Cynthia got." Billingsley was back in the groove now, addressing us all. "The redheads were flying low, and it was about their third pass over our blind before they came by in range. They'd have had to be blindfolded not to have seen us before, but you know how crazy redheads are. Not a bit of sense. And that last pass, when we shot, they were right on the ends of our gun barrels. Cynthia just crippled her big drake.
I had to kill him before he swam away!"
"I've never seen you more excited, Dick." She laughed. "You yelled, 'I've got a double— two hens — and you've crippled one, Cynthia.' Then you shot the big drake as he swam there among the decoys."
"Oh, you've got to shoot those cripples fast," Billingsley stated. "They will swim away and die in the reeds."
"The thing I didn't get to tell you, Dick, was that the big drake couldn't have been a cripple. The old boy was just swimming around there in spite of all your shooting. You know how crazy redheads are."
"What do you mean, he couldn't have been a cripple?" Billingsley snorted.
"I didn't shoot into that flight at all. The safety on my gun was hung," Cynthia said sweetly.
For an instant Billingsley looked like a man with one foot caught in a bear trap. He glanced at Tom House, who, it turned out, was looking squarely at him, but his eyes were not equal to Tom's, and he turned my way. I was under considerable strain to keep a straight face, and Billingsley saw it. Ernest Toomey, a very sensitive fellow anyhow, essayed absorption with a backlash he'd made out of the lace on his boot.
It was given to Huguette House, in her innocence of the turmoil raging about her, to protract it. "I always thought," she said with her cunning French accent, "that ducks were harder to kill on the water than in the air."
"You must be right," Cynthia said. "Dick took three shots killing that redhead drake."
At some stage in the stony silence which garlanded this latter image in our fancy, Billingsley rose to his full height, strode over to Cynthia's chair stiffly, and stood there above her. Then the muscles twitched around the corners of his mouth, and waves of emotion seemed to sweep across his massive features like wind ripples on a turbid lake. He took Cynthia's hot Tom and Jerry cup and placed it on the table beside her. He lifted her in his arms, and his nostrils were dilated like those of some roused beast in the forest. He kissed her forehead tentatively; then he kissed each cheek; then he planted one of the lasting variety upon her lips until she seemed to go limp against his breast. He grinned broadly as he turned to us with his petite and shapely burden still in his arms. "It's a damned good thing," he announced, "that I'm a man and she's a beautiful woman."
DURING lunch, the conversation took a turn which was, to say the least, disturbing to me, particularly in view of the numerous coarse and intemperate remarks I had often heard Billingsley make about playing cards with women in general, and specifically about the game of canasta, irrespective of the gender of the players. Yet, that was precisely the subject which I heard coming up, and in the form of an affirmative proposal by my own wife, Isabelle.
"No, Isabelle," I said firmly, as she warmed to her subject and her plan for an eight-handed game in the afternoon began to unfold.
I might as well have spoken in some obscure Malayan dialect, for Isabelle went on to tell how she'd brought along several canasta decks; how she'd demonstrated to me the superiority of the game over gin rummy; and how she'd found in a ladies' magazine a really gorgeous set of new rules to use when you play eight-handed. She had brought the magazine along, she said.
Huguette House was obviously transported at the prospect. "I want to learn to play with eight. Tom and I never play any but two-handed. He always wins over me, but I don't see how he can win over seven others, do you?"
She seemed to direct the question at Billingsley, for she was looking at him as she finished, but he was looking down at his plate. I noticed some new lines in his face that I did not recall seeing before.
"We love to play, don't we, Ernest?" Eleanor Toomey said.
"Uh-huh, we play," Ernest agreed faintly, and by this time it was plain to me that the entire afternoon was on the skids, if not an actual toboggan. We weren't due to leave the club until after dinner, and there lay ahead of us five or six hours which would have to be dealt with in some manner or another. A long nap and a few long drinks represented a solid program as far as I was concerned.
In case I have neglected to make it clear, I do not care for canasta in any form. Frankly, I think it is for the birds, and I will say that its only use in our household had long been simply as an occasional substitute for some other things that I would not do under any circumstances. However, that winter afternoon I could see myself already in a minority.
"Do you suppose there are any snipe in the marsh below the lake?" I asked in desperation. "Dick and I haven't shot snipe there yet this year."
"Sorry," Tom House said. "Liver Lip says they all left after the snow last week."
"I can hardly wait to play with Dick." Eleanor Toomey was nailing things down, apparently. "Ernest has told me how much he likes to play with you, Dick. I hear that when it comes to cards, you are dynamite."
"Colonel Dynamite," Cynthia said, patting the back of Dick's hairy hand, and I must record that at this juncture Billingsley resembled a colored picture in our family Bible — the one of Stephen the day they stoned him.
It was downright pitiful, I thought, to see what the social amenities of a mixed eightsome could do to the men, particularly to Billingsley, who would have long since asserted himself in a male group with a gruff "Shut up, you bastards, and count out the chips. Poker is late starting." There came to my mind the stark parallel between his plight and that of Gulliver in the thongs of the Lilliputians. I was, in fact, in the very midst of these musings when I noticed that we were rising from the luncheon table and my wife was speaking to me. "Go look in the glove compartment of the car, Gaylord," she was saying. "The canasta cards arc there."
"Yes, dear,"I said. "I'll get the cards, but don't you think you girls —"
"Now, don't you try to back out, Gaylord" — my wife actually interrupted me, mind you — "when everybody else wants to play canasta."
It was here that the weight and fineness of the precious metal of which Cynthia Billingsley is made disclosed themselves in noble, if not heroic, fashion. You will know by now approximately what she was to do, but I beg your leave to relate the handsome manner in which she did it.
"Not everybody," she said. "Dick's tired. I had to scratch his back last night to get him to sleep, and I scratched him awake this morning. I believe he'd better take a nap this afternoon."
"That's too bad." It was my wife again. "We'll miss you, Dick, but seven-handed canasta is almost as much fun as eight. There are some special rules for that, too."
"Six," the noble Cynthia said. "I expect I'd better go along with Dick and scratch his back."
And all afternoon, as we played six-handed canasta, my mind's eye was haunted by the picture of the Billingsleys going down the hall toward their bedroom in the far wing of Buttermilk Slough. I could see how his lumbering figure towered above her tiny one, and how, as they left, he spanked her, much as he had the night before, except not nearly so hard.